Paul McCartney plays Ottawa 7 July 2013
by Tony Copple

The tickets had sold out in ten minutes on 26 April, a record for an Ottawa concert. Despite monitoring my computer for four hours, I was unlucky. Imagine my excitment when Alan Chrisman, organizer of the Ottawa Beatles Festivals 1995 and 1996 offered me a ticket that his friend could not use. Alan had stayed up all night to get them. I had e-mailed the mayor suggesting 7 July was named Paul McCartney day, and that he might take Paul on a trip round Ottawa's sights. This was partly to fuel a fantasy I have enjoyed for decades; that a Beatle would call me up and ask if I could put him up for the night! Mayor Jim Watson did announce it was Paul McCartney day on the afternoon of the show (not because of just my e-mail, I'm sure). I own Paul's concert DVDs Back in the US (2002) and In Red Square (2003). How could this be better, ten years later and Paul at 71? A fan since 'Please Please Me' (1963), I had never seen a Beatle, so I would be happy even if the music were disappointing. Little did I know. Due to a late sound check, we were about an hour late getting entry to The Canadian Tire Centre.

At 8:30, with the stadium full, a video of scrapbook photos artistically presented going back to Paul's childhood started to roll. It ended at about 9, and the audience erupted as Paul, with Hofner bass and Beatle boots, and the band came on stage and launched into 'Eight Days a Week.' The opening of any concert is always a thrill, or should be, and I did capture this on video. Immediately it was apparent that this was a terrific and tight band very well used to handling the complexities of Beatle compositions. We were transported back to our youth and the passion was all recovered. With video on the centre screen, and large images of Paul on the left and right side screens, everyone in the stadium had a great seat. Those who a minute before had been seated in the ice area were all on their feet and stayed there for the rest of the show. Paul seemed about 45, slim and athletic, and his voice strong as ever. Paul has had this band with him since those DVDs mentioned above, and they are the very best: guitarists Rusty Anderson and Brian Ray, keyboardist Paul Wickens, and on drums Abe Laboriel Jr. Paul thanked the band at the end, but didn't introduce them.

We all expected Paul would play some Wings and some Beatles. In fact he concentrated on Beatles - which was fine for most. What really impressed us was how well he did these songes that we all know and love so well. We have them all, in ever improved fidelity - but these live performances were spectacular. As I listened to triumph after triumph I felt this was what the Beatles would have wanted to sound like in live performance had they had access to today's concert audio engineering. Each song was a near perfect combination of sound and two video tracks. Paul was the consummate host, laid back and relaxed, with humour and Ottawa/Canada related references. He seemed to be enjoying the show as much as we were. Several songs were being performed by him on this 'Out There' tour for the first time live, including 'Lovely Rita,' and Being for the Benefit of Mr. Kite!' I loved that he played 'I've Just Seen a Face,' All Together Now,' and 'We can work it out.' Here are the songs up till the first encore:

Eight Days a Week, Junior's Farm, All My Loving, Listen to What the Man Said, Let Me Roll It, Paperback Writer, My Valentine, The Long and Winding Road, Maybe I'm Amazed, I've Just Seen a Face, We Can Work It Out, Another Day, And I Love Her, Blackbird, Here Today, Your Mother Should Know, Lady Madonna, All Together Now, Michelle, Lovely Rita, Mrs. Vandebilt, Eleanor Rigby, Being for the Benefit of Mr. Kite! Something, Ob-La-Di, Ob-La-Da, Band on the Run, Back in the U.S.S.R. Let It Be, Live and Let Die, Hey Jude.

Naturally 20,000 people yelled for an encore, and it came. It wasn't the 'Yesterday' we expected; instead the band jumped into a great rendering of 'Day Tripper.' Then came 'Hi Hi Hi,' followed by 'Get Back.' Good way to end? Yes; but no. We yelled more and back came Paul alone, and this time we did have 'Yesterday,' one of the most popular songs in history. He only plays 'Mull of Kintyre' in Scotland and Canada, and what a thrill when the Ottawa Police Services band walked on with their pipes and drums. But Paul and the boys weren't done yet, cascading down a blistering 'Helter Skelter.' They had been on stage nearly three hours without a break. Then came the final mini opus; the glorious ending to Abbey Road: Golden Slumbers, Carry that Weight, and The End with Abe Laboriel's thunderous beat preparing us for the duelling guitars of Rusty Anderson and Paul.

McCartney has developed his music in pop, rock, classical, folk, swing/Broadway, and funk (McCartney 2 reissue). This concert featured rock, with touches of folk and swing/broadway (My Valentine). It showcased a tiny fraction of Paul's musical output. What a talent!

That was it. I haven't see all the Ottawa concerts of the last 20 years, but this was definitely my favourite of the many I have seen; in fact the the most enjoyable (to me) of any musical performance in my lifetime. What a benchmark for other artists to strive for. What a legacy, What a powerhouse of happiness being given to the world at all the many stops on the "Out There" tour.

************************

On 19 July, four days before Paul returned to the Plains of Abraham in Quebec City (he was there in 2008 for 200,000), CBC broadcast a significant TV event with Geneviève Borne interviewing Paul and the band members and including great concert clips. This is a first class record of 'Out There' in Canada, including footage from Ottawa.
Watch it here.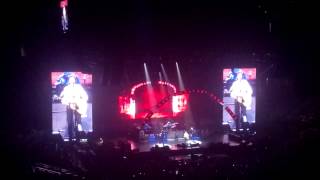 Click for my video montage
from the Ottawa concert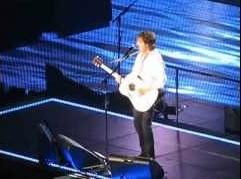 Edited sequence of videos
filmed by others
Review by Mark Drobnick of the Milwaukee concert 16 July 2013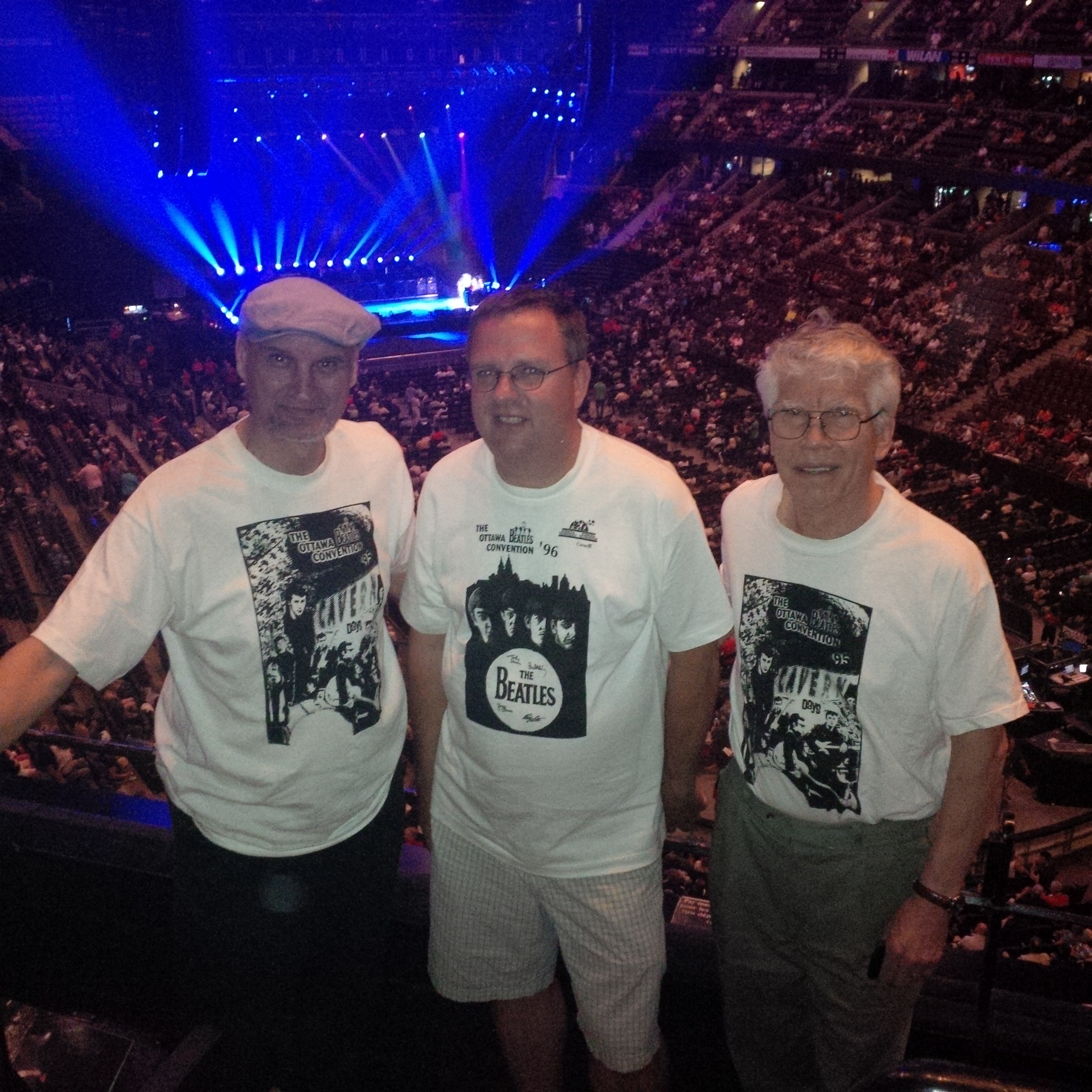 Alan Chrisman, Al Whyte and I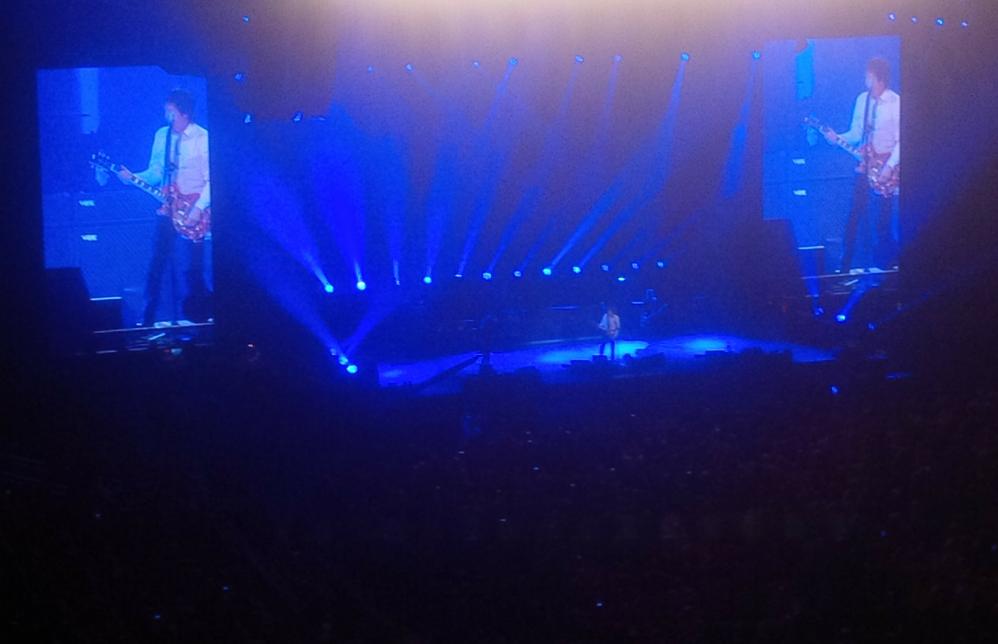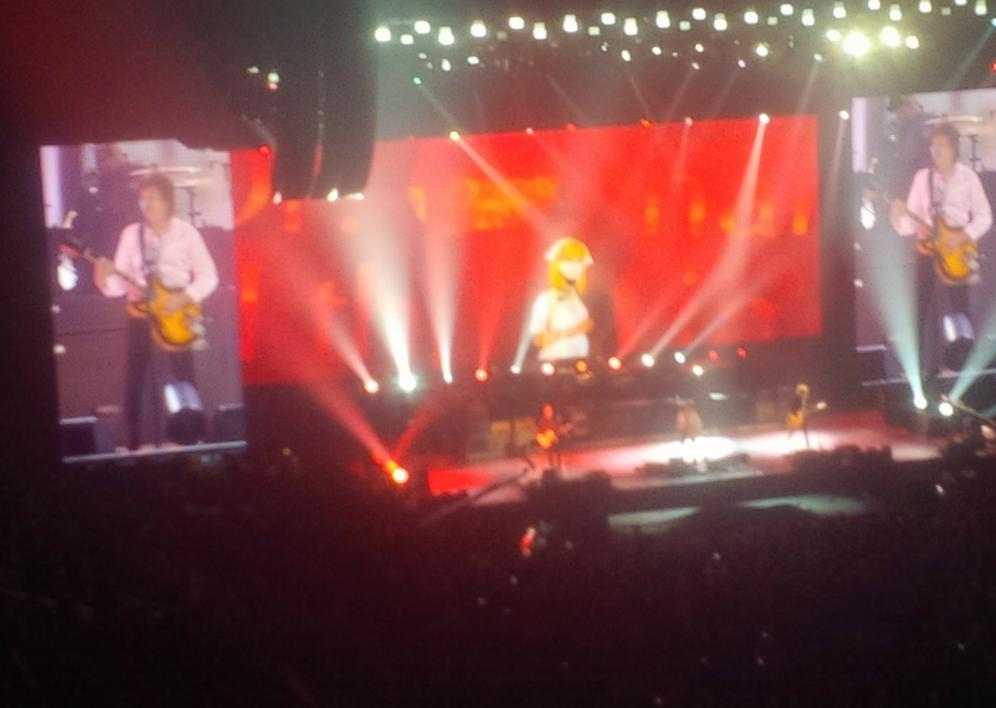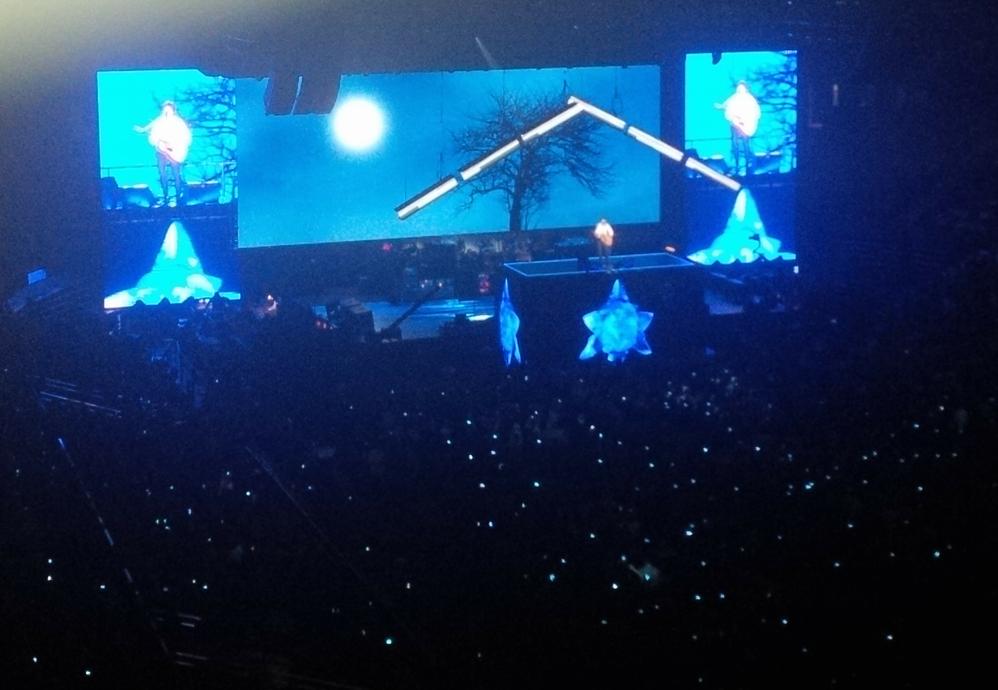 Blackbird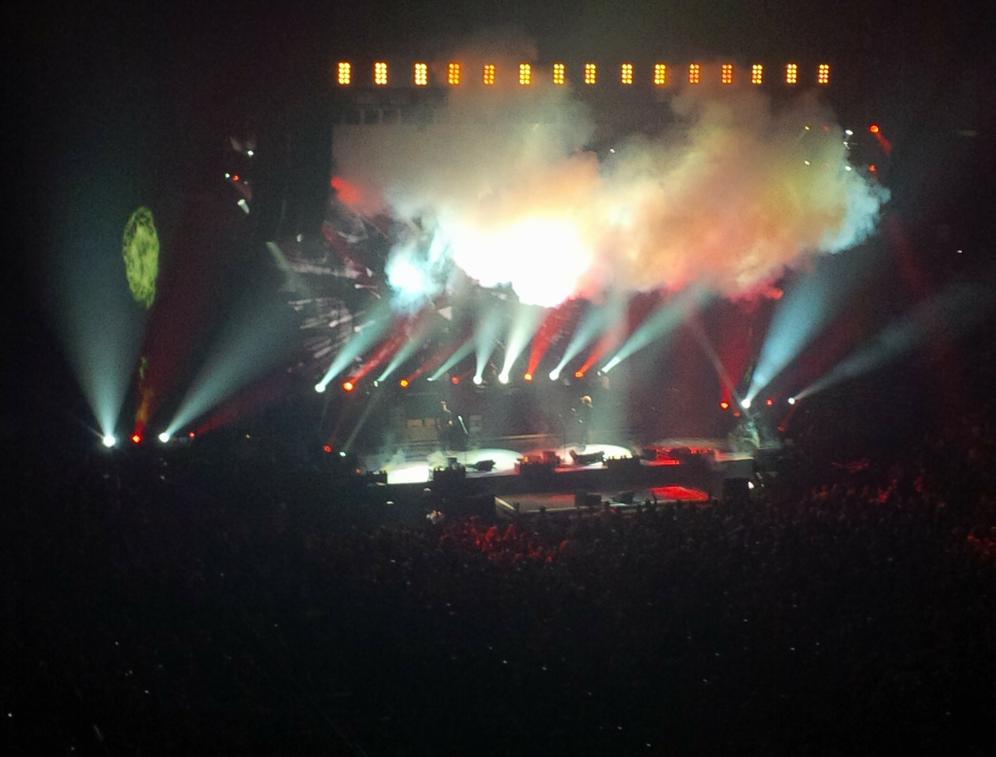 Live and Let Die

Mull of Kintyre, with Sgt. Ritchie's Ottawa Police Pipe Band