WENDY MICHENER, critic, arts journalist and broadcaster, was a lively and perceptive writer on film, dance and culture until her unexpected death in 1969 at the age of 34. As a columnist and freelance writer, her reviews and feature articles appeared in the Montreal Herald, the Toronto Star and the Globe and Mail, Saturday Night, and Maclean's magazine. During her brief career, Wendy Michener also worked as a producer for CBC Radio, produced several hour long films on the movies, and at the time of her death was at work on a film with artist and filmmaker Joyce Weiland. Fluently bilingual, she was, in the words of one critic "our first national critic, because she could speak for both our cultures."
A Wendy Michener Symposium takes place annually at York University sponsored by the Wendy Michener Memorial Fund, instituted by the late Right Honourable Roland Michener and Mrs. Norah Michener in memory of their daughter.
- Special thanks to Les Lawrence, husband to the late Wendy Michener for providing us her biography.
Related link: The Michener Awards Foundation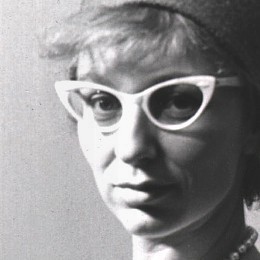 Photo credit: © The Estate of Wendy Michener. Used with permission.