A Review of "Band on the Run" re-mastered Special Edition release
by John Whelan for the Ottawa Beatles Site









"Band on the Run was one of those that was going to be fully a Wings album and we had Denny Seiwell and Henry McCullough, with Denny, Linda and myself. And what happened was they [Seiwell and McCullough] failed to turn up. We had a big kind of thing, and it was one of those numbers they just kind of said: "We don't want to go off to Lagos to record this album man, sorry." And it was like I was left in a lurch at the last minute.

"So we ended up there just three of us in Lagos. And I've played a lot of stuff myself. I play the drums myself, the bass myself, a lot of guitar with Denny. Did a lot of vocals and stuff. I took a lot of control on that album. So it was almost a solo album — almost."

—

Paul McCartney, The McCartney Interview recorded for Player and Listener Magazine.
CD 1 Band on the Run (Remastered album, total running time: 41:06)
Hot off the heels of the hit single "Live and Let Die," Paul McCartney with musical support from his lovely wife Linda and ex-Moody Blues musician Denny Laine record the "Band on the Run" album in 1973 during a six week stay in Lagos, Nigeria. The result of their efforts meant that Wing's new LP release would go to number one and stay active on the charts for an amazing 116 weeks, certainly the most successful commercial post-Beatle LP release by any of the fab four.
But what caused this phenomenal success?
A good part of it is that the album provides the listener with the ability to transport themselves into a world of "escapism." The opening track, "Band on the Run", sets this mood for the listener. Paul McCartney explains: "At the time, we were ourselves a band on the run. There were a lot of ordinary musicians at the time who'd come out of ordinary suburbs in the sixties and seventies and were getting busted," said Paul. "Bands like the Byrds, the Eagles — the mood amongst them was one of desperadoes. We were being outlawed for pot, which was the whole matter. It put us on the wrong side of the law. And our argument on the title song was 'Don't put us on the wrong side, you'll make us into criminals. We just would rather do this than hit the booze' — which had been the traditional way to do it. We felt that this was a better move. So I just made up a story about people breaking out of prison. Structurally, that very tight little intro led to a hole being blasted in the wall and we get the big orchestra and then we're off. We escape into the sun."
That was but one recollection that Paul gave to the media. The common equation known best by fans is that the lyrical phrase "If we ever get out of here" was a comment that George Harrison made during an Apple meeting. Feeling the entrapment of their own musical success, George was clearly looking for a way out. Paul has gone on public record that it was George's remark that inspired "Band on the Run."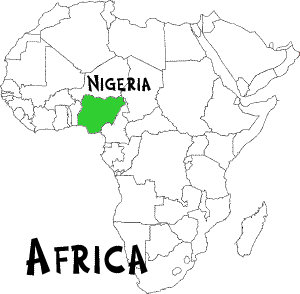 The other influencing factor which Paul admits to during the "Player and Listener" interview is that the sudden departure of his two musicians, Seiwell and McCullough, created tension for him which in turn ignited his creative synergies.
The progression of the song starts out slow with the use of a synthesizer and then quickly links up to an upbeat tempo turning "Band on the Run" into a classic rocker. The song was released as a single (in the USA) on April 8, 1974 and went to number 1 with 16 weeks of chart activity. Impressive for an ex-Beatle who with previous releases of Wings "Wild Life" and "Red Rose Speedway" were met with disdain from the music critics, Paul at that time must surely have been staring at the greatest mountain to climb and asking himself how do I top the success of the Beatles? Not an easy task, but he tried. He answered back to both his critics and to his fans with the release of "Band on the Run." Paul was back at his game!
Who would ever have guessed that "Jet" was inspired by a black Labrador puppy that Paul and Linda had owned? According to author Chet Flippo in his book called "Yesterday," the puppy "learned to jump the wall of the house on Cavendish and one day came home pregnant." Paul mentions in the new liner notes from the special edition release that "Jet" gave birth to seven puppies. It's amazing where Paul gets his ideas from to write music. Previously a similar idea appeared on the Beatles "White Album" when "Martha My Dear" was suppose to be about his English sheepdog. It is a beautiful song and remains one of this reviewers favourites from the "White Album."
Master of the hook and melody, Paul recorded "Bluebird" for the album — a very beautiful tender ballad with eloquent saxophone playing from Howie Casey. "Bluebird" comes as close as possible to the Beatles signature music (think of "Sun King" from the Beatles "Abbey Road" and "Bluebird" would prove to be a very worthy inclusion right after that Beatle track.) There is another track to discuss that sounds very "Beatlely" that comes later in this review.
"Mrs Vandebilt" echoes Africa's magical spell that Paul, Linda and Denny were under at the time as opening lyrics reveal: "Down in a jungle living in a tent/You don't use money you don't pay rent/You don't ever know the time/But you don't mind" followed with the musical chant of "Ho Hey Ho." Not really knowing what to expect in Africa, McCartney soon found himself being threatened by a bunch of thieves but he and Linda managed safely to get out of that one. Even weirder yet, the African people suggested at the time that the ex-Beatle arrived in Lagos specifically to steal African rhythms for his new record. While these were unusual times for McCartney, he plodded on with his two band-mates. When they were not recording at EMI studios in Lagos, Wings took refuge in their rented houses. The houses were "near the airport at Ikeja, about an hour's drive from the recording studios, joining a local country club so that they could always have somewhere to go for a swim," wrote George Tremlett in his book "The Paul McCartney Story."
"Mrs Vandebilt" is a brilliant piece of music from Paul that fits nicely on the album just before "Let Me Roll It." Later in his career, Paul performed this number at the new Citi Field park in New York as part of the opening show. "Mrs Vandebilt" is featured on Paul's "Good Evening New York City" DVD. Surprisingly, 37 years later, Paul vocally hits the song note perfect just like the original.
"Let Me Roll It" emerged as one of the classics written by Paul. While Paul has denied that the song was consciously influenced in the style of John Lennon and the Plastic Ono Band, it may have come out on the "subconscious level" as there is no getting away from what his ex-musical partner was recording at the point in time. In fact, after having such an acrimonious split from the Beatles, the majority of fans took "Let Me Roll It" as an affectionate nod or rekindling of sorts to John Lennon from Paul. This reviewer sure took it that way when it was released in 1973.
"Mamunia" is Paul's beautiful ecology song about the benefits of "rain" for man and nature. One gets Paul's message, not only in song, but in video format which appears on the DVD in this special edition release. "Mamunia" is interwoven with interesting musical hooks that include congo drums, hence the African influence creeping in on this number. The result is a very uplifting number sounding every bit like a Wings recording.
Denny Laine marks his debut as co-writer with Paul McCartney on "No Words." Paul and Denny's love story is a simple one: it's about two people who are having a hard time communicating their feelings towards each other. The lover urges the other person to find its "sweet burning loving" inside, but in the end, they cannot find the common ground for each other. With their heart-strings pulled and nothing left to say, hence the lyrical refrain: "No Words for my love." While the Laine-McCartney partnership has its interesting moments on this number it wouldn't be until 1977 when the two would try co-writing together again on "Mull of Kintyre." That song became a smash number 1 hit in England.
| | |
| --- | --- |
| Pablo Picasso | Inspired by Pablo Picasso's famous last words "Drink to me, drink to my health you know that I can't drink anymore" that he said to his dining companion, the Spanish artist proceeded from his supper to do some painting that evening and then suddenly died at 3:00 a.m. His death made the news headlines around the world. Dustin Hoffman who at the time had been filming Papillon in Montego Bay was a person of interest to Paul and Linda McCartney who were also at the coast. Linda arranged the meeting with Hoffman and they talked about various subjects including music. Hoffman challenged McCartney to more or less write a song on the spot and Paul thinking back to those famous last words from Pablo Picasso, started to strum and compose the song. It turned out to be a very tender ballad which Paul liked. He took the music and began to make it more abstract (just like a Picasso painting) by throwing snippets of "Mrs. Vandebilt" and "Jet" into the song. To achieve the effect even further, at one point Paul resorts to a few tempo changes in the song. The end result is that "Drink to Me" is as clever as some of Paul's work found on Sgt. Pepper. |
Before "Band on the Run" was ever issued, my best friend Dave had played for me his vinyl copy of "Boléro" which was written by the French composer Maurice Ravel. Dave recalls that "the song was featured in the Bo Derek/Gene Wilder movie "10" directed by Blake Edwards. The music was the background to a (not that hot) sex scene in the movie and made the music famous - at least for a couple of years."
"Boléro" is a one-movement piece of classical music that starts out low and just gradually builds in volume — or to quote Wikipedia's more precise definition: "The music is built over an unchanging ostinato rhythm played on one or more snare drums that remains constant throughout the piece." That said, one wonders how much classical music has rubbed off onto Paul because he uses only sparse tempo changes to "Nineteen Hundred and Eighty-Five." Paul continuously builds up the tempo and rhythm (similar to "Boléro") until the music has nowhere to go except to explode into a refrain of "Band on the Run." It is a climatic ending to a very polished album from Paul.
So those are the 9 songs issued on the British release of "Band on the Run" for this re-mastered edition. In 1975 the album earned a Grammy Award for "Best Pop Vocal Performance by a Duo, Group or Chorus." It also won a Grammy Award for the "Best Engineered Recording, Non-Classical" to Geoff E. Emerick. The re-mastering of all of these tracks makes them all sound the more brilliant.
CD 2 Audio Bonus Tracks (total running time: 34:19)
The CD 2 tracks contains the original version of "Helen Wheels." The track was released as a single in England and in North America with its highest chart position at number #10 on the hit parade (13 weeks on the charts). Unlike it's British counterpart, "Helen Wheels" was issued on the North American album at the urging from Capitol records executive Al Coury. The suggestion was an excellent one as it made for a more unified and complete album. When you hear this song, think back to the days of John, Paul, George and Ringo because this rocker from Paul is about a close to sounding like the Beatles that you will ever hear ("Helen Wheels" is on par musically to that of the Beatles "Back In the U.S.S.R." from the "White Album.") The lyrics are very clever: "Helen - Hell-on Wheels!" as the car drives down the motorway, we get some "free-wheeling fun" here from Paul McCartney.
"Country Dreamer" was recorded in this time period. This is the original from Paul and was the B-side to the "Helen Wheels" single. One gets the sense that Paul is attempting to compose a country hit song or at least he was certainly heading in the right direction and would do just that later with "Sally G."
EMI in Lagos Nigeria was not an

ideal studio when it came to recording vocals. Paul and his band had to construct separation booths in order to make the vocal recordings come out right in the mix. The recording sessions themselves would start "after 4 pm, and then work through until 10 pm — and sometimes until 4 or 5 am next morning, depending on how the music was going" wrote George Tremlett in his book called "The Paul McCartney Story." The above photo is the mixing board used for the Band on the Run sessions. It was retrieved from Africa and is now located in Grove




Studios in England.
The majority of the remaining tracks on CD 2 are different versions as recorded during the One Hand Clapping Sessions: "Bluebird"; "Jet"; "Let Me Roll It"; "Band on the Run"; "Nineteen Hundred and Eight-Five"; and "Country Dreamer." They are all very worthy selections with some very interesting moments for the listener.
The last track on this disc is "Zoo Gang." This is the original instrumental recording and is the B-side to "Band on the Run" single (issued in Britain, June 1974.) The "Zoo Gang" is the theme song to a 6 episode (1 hour) TV drama series from ITC Entertainment in England. The drama was based around some World War II resistance fighters whose codenames were from the names of animals, hence "The Zoo Gang." The music by Paul McCartney features his skilful bass guitar work, drumming and keyboard playing. The "Lovely Linda" also performs on keyboards with Denny Laine on guitars. The engineers for this recording are Alan O'Duffy and Geoff Emerick.
DVD Bonus Film (total running time: 1:24.22)
The special edition includes a third disc which is the DVD Bonus Film. The choices are broken down first into four distinct video categories:
| | |
| --- | --- |
| 1. Music videos | Band on the Run Music Video |
| | Mamunia Music Video |
| | Album Promo featuring Band on the Run/Mrs Vanderbilt/Nineteen Hundred and Eighty-Five |
| | Helen Wheels |
| | |
| 2. Wings in Lagos | Rare archival film of Paul, Linda and Denny in Lagos interacting with the common folk. Paul uses a voice-over on the film singing "Band on the Run." |
| | |
| 3. Osterley Park | Captured in time and beautifully preserved on film, the actual photo shoot for the cover of "Band on the Run." Here we see Paul, Linda and Denny chatting it up with the celebrities who would soon become the famous "jail breakers" spotlight and all for the album cover. The celebrities on the album are: James Coburn (actor); John Conteh (Common Wealth boxing champion); Clement Freud (grandson of Sigmund Freud); Christopher Lee (actor); Kenny Lynch (singer); Michael Parkinson (British TV interviewer.) |
| 4. One Hand Clapping | One Hand Clapping Theme |
| | Jet |
| | Soily |
| | C Moon |
| | Little Woman Love |
| | Maybe I'm Amazed |
| | My Love |
| | Bluebird |
| | Let's Love |
| | All Of You |
| | I'll Give You A Ring |
| | Band on the Run |
| | Live and Let Die |
| | Nineteen Hundred and Eighty-Five |
| | Baby Face (written by Harry Akst and Benny Davis in 1926.) |
In conclusion Band on the Run Special Edition is excellent! It is a lavishly packaged set of two CD's and a DVD. It contains the original photographs that were found in the original album release. The DVD segment of "One Hand Clapping" features some of the early songs that Paul wrote in his youth. And finally, the package contains an excellent write-up by Paul Gambaccini who did the first post-Beatle interview with Paul McCartney.





The re-mastered Band on the Run Special Edition release is a must-have for music collectors.



Ottawa Beatle Site Rating: *****/5

Reviewed on December 10, 2010.