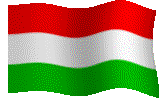 The following article below appeared in USA Today
Rock credited with aiding fall of Iron Curtain
Bill Nichols
USA Today
Nov. 7, 2003 08:30 AM
WASHINGTON - Like countless other teenagers over the past 40 years, Andras Simonyi wanted to be a rock star when he was young. He vividly remembers hearing the Beatles for the first time - a scratchy record of "All My Loving" - when he was 11, in a school gym in Denmark. "It caught me," he says. "And it hasn't let up since."
Simonyi's dreams of rock stardom didn't pan out. He returned to his native Hungary and grew up to become an economist, diplomat and, most recently, Hungary's ambassador to the United States. But he never lost his passion for rock 'n' roll. Saturday night, in a major address at the Rock and Roll Hall of Fame and Museum in Cleveland, he will try to explain why.
Simonyi, in what museum officials say is an unprecedented event for the 8-year-old facility, will argue that the music he loved swept up an entire generation of young people suffering under communist rule and implanted the ideals that would later bring down the Iron Curtain.
"When we were listening to the radio, we were part of the free world, if only for a few moments, whether the system we lived under liked it or not," says Simonyi, 51. "Rock and roll, culturally speaking, was a decisive element in loosening up communist societies and bringing them closer to a world of freedom."
Other European leaders and writers have made a similar case. Vaclav Havel, the dissident Czech playwright, has credited rock music as a major inspiration in his years of fighting communist oppression. When Havel became president of the Czech Republic after the Soviet empire crumbled, he entertained rockers such as the Rolling Stones at the presidential palace. Havel requested that Lou Reed, leader of the infamous 1960s group, the Velvet Underground, perform at a 1998 State Dinner hosted in his honor by President Clinton.
Simonyi's speech on Saturday will deal more with the effects rock music has had on average eastern and central European children. Huddling by radios as they searched for signals from Voice of America or other Western stations, he says he and his friends got one of their first tastes of freedom from listening to this anarchic, unbridled art form.
"Rock and roll was the Internet of the '60s and early '70s. It was the carrier of the message of freedom, just like it was 20 years later with the satellite dish," Simonyi says. "It's just great to be able to tell this story of what rock and roll meant to people who were stuck in the East for the wrong reasons."
Born in Budapest in 1952, Simonyi first became immersed in rock music when his father's job as a trade representative took his family to Denmark for five years in his early adolescence. He started playing guitar at 13. By the time his family returned to Hungary a year later, Western records had become his lifeline to democracy. Traffic, Johnny Winter and Cream were particular favorites.
Simonyi returned home during the so-called Hungarian "spring" from 1968 until 1972 that briefly loosened the communist grip on the nation. Though records only could be obtained by getting friends to smuggle them in after trips abroad, he says rock and jazz groups performed in Hungary during that time. He went to the shows and loitered around backstage and hotel lobbies trying to hang out with performers.
When Traffic played in Budapest in 1968, Simonyi hit pay dirt; he found out where the band was staying and met group members Steve Winwood and Jim Capaldi. He even persuaded Capaldi, the band's drummer, and the group's manager to take a drive with him into the Hungarian countryside.
"Here was this 16-year-old, English-speaking Hungarian who knew everything about Traffic," Simonyi remembers with a laugh. "I think they liked it." His official capacity now makes it a little easier to get backstage access; Simonyi met Winwood earlier this year after a performance at a Washington nightclub and reminded him of the incident.
Simonyi went on to play guitar in several Hungarian blues and rock bands, including Locomotive GT, one of the best-known groups of the time. He listens mostly to early Mississippi Delta blues these days - Robert Johnson is his current rage - but still occasionally unleashes some rock guitar licks. In his previous post as Hungary's ambassador to NATO, he sometimes was joined on drums by U.S. Ambassador Alexander "Sandy" Vershbow, now the U.S. ambassador to Russia.
"Andras is a guitar player; his heart is there," says Jeff "Skunk" Baxter, a Simonyi friend and former guitarist with the Doobie Brothers and Steely Dan who will introduce the ambassador Saturday. "The ability to hear Western music for Andras was a very, very important thing. It was a window for him into freedom. It gave him fresh air."
Simonyi calls his talk at the Rock Hall of Fame, "Rocking for the Free World: How Rock Music Helped to Bring Down the Iron Curtain." The title is a play on a 1989 Neil Young song, "Rocking in the Free World," that is a savage attack on the policies of President Reagan and the first President Bush. Young's song is anything but a celebration of democracy.
Simonyi notes the irony and says his speech is largely a gesture of thanks to the musicians who inspired him and planted the dream of a different way of life in the guise of three loud guitar chords and a driving beat. "Rock and roll music glues together societies," he says. "It binds us all."
Copyright USA Today, 2003, all rights reserved.
---
The following appeared in the Moscow Times on Tuesday, November 11, 2003:
Ambassador Links Rock, Freedom
The Associated Press
CLEVELAND, Ohio -- Andras Simonyi, Hungary's ambassador to the United States, opened his remarks at the Rock and Roll Hall of Fame with a question: "Let me ask you, how many of you have ever played an air guitar?"
Quite a few hands went up in the invitation-only crowd of 250 Saturday night, indicating shared experiences with an imaginary instrument.
"Thanks, I appreciate your honesty," Simonyi said, lightening the tone quickly in his hour-long lecture on how rock and roll helped inspire a generation in Hungary to end totalitarian communism.
Simonyi was a devoted fan of the Beatles, Cream, Traffic and Jimi Hendrix when Western popular music was not officially permitted in Hungary. Records and tapes sometimes were smuggled in or recorded from foreign radio broadcasts.
"By keeping in touch with the music scene in the West, it kind of kept me sane and with the feeling I was part of the free world," said Simonyi, a diplomat and economist. Simonyi contacted hall chief executive officer Terry Stewart last May and asked whether there might be interest in what he had to say. Stewart was thrilled and arranged Simonyi's appearance.
The ambassador was introduced to the audience by guitarist Jeff "Skunk" Baxter, who has played with The Doobie Brothers and Steely Dan and now works in Washington as a defense and anti-terrorism consultant.
Baxter and Simonyi have established a friendship and sometimes "jam," they said. They have been discussing establishing an institute to study rock music's influences on the world.
"There is a commonality to the music and freedom," Baxter said. "To Andras, Western music was an open window of fresh air in a very repressive society."
Copyright by AP, 2003, all rights reserved.
Flag of Hungary courtesy of Multimedia Palace

Ottawa Beatles Site