August 17, 2010
The Beatles in Hamburg: 50 years on from the band's first concert
Adrian Bridge goes on the trail of the Beatles, 50 years after the then unknown teenagers headed to the German port.

It is not hard to see how five young lads from Liverpool who had barely been abroad before might have been taken with Hamburg. The German port had a reassuring grittiness to it. It had the raw energy and power that comes with a seafaring tradition. It had creative tension and edge. It had money. It had amphetamines. And it had sex. No wonder they liked it.
To read the Telegraph UK report which includes an excellent video of Hamburg and the various places the Beatles perform at,
click here
.





August 13, 2010
Macca and the piper from Scotland

Gordon Black was about eight-years-old in Ayrshire, Scotland when he saw his first television clip of The Beatles.
Some 47 years later he found himself on stage performing with one of them.
"It's certainly a thrill of a lifetime," said the 55-year-old pipe major of the Paris-Port Dover Pipe Band, which performed Mull of Kintyre with Paul McCartney Sunday and Monday at the Air Canada Centre. "He is a first-class gentleman."
To read the full report from the Toronto Sun as written by Joe Warmington, click here.
Review: McCartney honours body of work in Montreal
Thursday night's sold-out show began with roar of fan devotion
As with so many Paul McCartney concerts witnessed and recorded in recent years, Thursday night's sold-out show at the Bell Centre really began with The Roar.
Loud outbursts for the entrances of performers at the arena are, of course, standard. But the otherworldly, deafening explosion of devotion that consistently greets McCartney when he first takes the stage seems to give a voice to something bigger than fan enthusiasm. As The Roar washed over him before the well-chosen set opener Venus and Mars/ Rockshow, nearly a half-century of collective emotion bound up with the Beatle legacy - singular in popular music - found noisy and joyful release. And it was reprised by the 17,000 in attendance countless times.
To read the full report by John Kenney of the Montreal Gazette, click here.

August 9, 2010
Sir Paul wow's em at Toronto's Air Canada Centre
That McCartney kid looks like he could very well be an up-and-comer.
At least that's how a sold-out crowd at Toronto's Air Canada Centre could've seen Paul McCartney's simply stellar first night of a two-night stand as part of his current Up and Coming 2010 Tour.
Over the course of nearly three hours and three dozen songs in a set brimming with solo hits and Fab Four jewels, McCartney and his seasoned, strong four-piece band could basically do little wrong.
To read Jason MacNeil's full report for the Toronto Sun, click here.
From the Globe and Mail: Fab doesn't even begin to cover it
Also the CBC has an excellent interview called: Paul McCartney heads to Canada, published August 6, 2010.

July 31, 2010

Ringo's Starr Releases a new CD and DVD: Live at the Greek Theatre 2008

1. Introduction /With A Little Help From My Friends

2. It Don't Come Easy

3. What Goes On

4. Memphis In Your Mind

5. Ringo And His Drums

6. Lonely Is The Night

7. Free Ride

8. Down Under

9. Dream Weaver

10. Boys

11. Pick Up The Pieces

12. Liverpool 8

13. Act Naturally

14. Yellow Submarine

15. Frankenstein

16. All-Starr Band Introduction

17. Never Without You

18. Choose Love

19. The Stroke

20. Work To Do

21. I Wanna Be Your Man

22. Love Is Alive

23. Who Can It Be Now

24. Photograph

25. Oh My My

26. With A Little Help From My Friends

27. Give Peace A Chance
July 29, 2010
Interpretations: The British Rock Songbook
Famous soul artist Bettye LaVette does an excellent cover version of George Harrison's Isn't It A Pity from All Things Must Pass. She also does cover versions of Maybe I'm Amazed; The Word; and It Don't Come Easy.





For the complete track listing with audio samples from her new release,

click here

. For the raving review of Isn't It A Pity by Marc Hirsh of NPR Music,

click here

.


July 28, 2010
Ringo's famous charm and charisma impress Calgary audience
Ringo Starr performed Wednesday at the Jubilee Auditorium in an event for the Owen Hart Foundation. Attendance 1,900.
We all know that Beatles John, Paul and George turned the world upside down with their massively inspirational talents as songwriters.
As for Ringo Starr though while the Fab Four's drummer was a lot more valuable to the musical equation than he sometimes gets credit for his great appeal has always been his down-to-earth charm and natural ability to make us smile.
To read the full report from the Calgary Herald, click here.

July 27, 2010
Ringo Starr Tour Update



The summer tour with the 11th All Starr Band tour featuring Edgar Winter, Gary Wright, Richard Page, Wally r, Rick Derringer and Gregg Bissonette continues and everyone is having a great time! Remaining dates for this summer below.



7/28/10 Jubilee Auditorium Calgary ALB Canada




7/30/10 Northern Quest Casino Spokane, WA




7/31/10 Chateau St Michelle Woodinville, WA




8/1/10 Cuthbert Amphitheatre Eugene, OR




8/3/10 Mountain Winery Saratoga, CA




8/5/10 Agua Caliente Rancho Mirage, CA




8/6/10 Humphrey's San Diego, CA


8/7/10 Greek Theatre Los Angeles, CA




July 28, 2010
Honouring Sir Paul McCartney with the Gershwin prize

Tonight PBS broadcast in full the wonderful concert held in the White House on 2 June 2010 to honour Paul McCartney with America's highest award for popular music - the Library of Congress Gershwin Prize for Popular Song. Paul sang several songs, and the evening was an opportunity for a succession of performers to deliver their versions of his songs, to his great delight, and clearly also to the delight of Barack and Michelle Obama. Outstanding amongst these were Corinne Bailey Rae accompanied by Herbie Hancock, with "Blackbird," and Emmylou Harris with "For No-one." Paul serenaded the First Lady with "Michelle" and duetted with Stevie Wonder on "Ebony and Ivory." The President spoke of the value on music in calming the soul in tough times. The night was spiced with mutual encouragement, a rare ingredient these days, but this was an evening of love and affection. Audio balance by Geoff Emerick. The concert was bracketed in the broadcast with chat from Paul before the show, and a performance the previous day in the Library of Congress where he told the story of dreaming up "Yesterday," and then sang it with a classical string quartet.

Related links: Paul at the White House June 2, 10; Paul talks about song writing

July 16, 2010
Replay the Beatles to perform at the Casino du Lac-Leamy in Gatineau, Quebec, September 10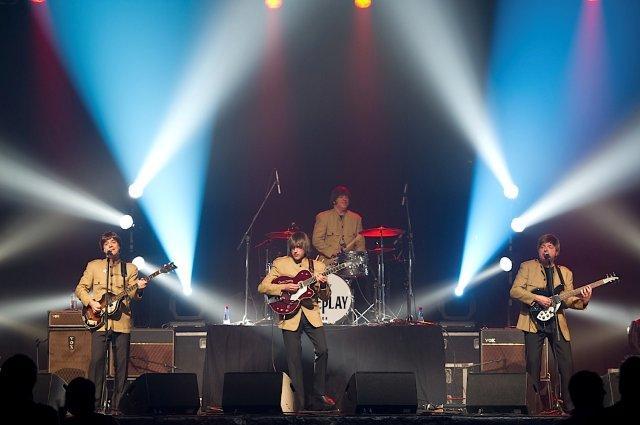 Montreal's Replay the Beatles will be rocking out your favourite Beatle tunes at a dinner and show that starts at 6:00 p.m. on September 10 at Casino du Lac-Leamy in Gatineau, Quebec. Click here for details.

July 8, 2010
Ringo Starr's 70th Birthday Concert: Guests galore, and Paul McCartney, too!
The cake had been served, the candles had been blown out, and Ringo Starr had all but told the sold-out crowd at NYC's Radio City Music Hall to go home, but the most exciting part of his 70th birthday show last night was still to come. That was the exact moment, right around 10 p.m., that none other than Paul McCartney bounded on stage in his skinny tie and fitted suit. The art-deco hall filled with 1964-style squeals as Sir Paul tore through the Beatles' "Birthday" with the wild-eyed drive of someone decades younger.
To read the full article from Entertainment Weekly, click here.
More coverage from Ringo's official website, click here.

Apple Records catalogue remastered and reissued on CD and digital download - Classics Set For Release on
October 26th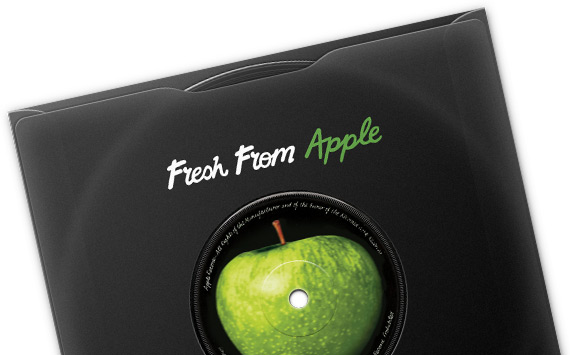 Launched by The Beatles in 1968, as the new outlet for their own recordings as well as the music of an eclectic roster of artists - James Taylor, Badfinger, Billy Preston, Mary Hopkin, Doris Troy, and Jackie Lomax among them - who were all personally brought to the label by The Beatles (individually and/or collectively), Apple Records made popular music history from the very moment it opened its doors.
Four decades later, Apple Corps Ltd. and EMI Music raise the curtain on remastered CD and digital download releases of 15 key albums from the Apple Records catalog. All 15 titles will be released on October 26th. Most of the physical CDs will include bonus material. Together, the 15 albums represent the first ever Apple Records releases to be available via digital download.
In the revolutionary spirit of 1968, The Beatles' explosive musical output (characterised by their double-LP White Album) was only exceeded by their fascination with what they saw and heard going on around them. Five years into The Beatles' reign, Apple Records afforded them the unique opportunity to sign new (and established) artists who appealed to each of them. In turn, the introduction of an artist on The Beatles' record label was an imprimatur taken very seriously by fans across the universe.
Apple Records' utopian artist-orientated mission immediately set it apart, as the first operation of its kind in the major-label sphere. Diversity was celebrated, and artists were encouraged to record and release their music in a friendly creative environment. Apple developed a distinctive graphic aesthetic, from its legendary 'apple-core' logo to its advertising and merchandising, in the process setting a subtle new benchmark for the industry to follow.
From 1968 to 1973, Apple Records bedazzled the world with a rainbow spectrum of releases - and fans were unusually well-informed about individual involvements of The Beatles with nearly every project. 1968's self-titled debut album by Boston-based singer-songwriter James Taylor, for example, features Paul McCartney and George Harrison on "Carolina In My Mind". Paul was instrumental in bringing the Welsh chanteuse Mary Hopkin to Apple, and produced her debut single, "Those Were The Days". Badfinger, also from Wales, was still known as The Iveys when they recorded "Come And Get It", written and produced by Paul (for The Magic Christian movie soundtrack).
The Beatles had been fans of Billy Preston ever since seeing him in Little Richard's band in Hamburg in 1962. George went on to produce and play on Preston's Apple debut, That's the Way God Planned It. Harrison was one of the producers and played (along with Ringo Starr) on Doris Troy's self-titled Apple album. George also produced and played (with Paul and Ringo) on Jackie Lomax's debut album, Is This What You Want? featuring the Harrison composition, "Sour Milk Sea".
John was much taken with the music of The Modern Jazz Quartet, who released the only two jazz albums in the Apple catalogue. Ringo was intrigued by the music of contemporary British classical composer John Tavener, and his Apple album, The Whale has become one of the most sought-after Apple collectibles of all time.
Each of the 15 albums in this bumper batch of Apple Records releases has been digitally remastered at EMI's Abbey Road Studios in London by the same dedicated team of engineers behind The Beatles' recent remastered catalogue releases of 2009.
For details about the release, visit www.applerecords.com
Many Thanks
thebeatles.com


The Liverpool Fourth

Paul McCartney performed in Red Square on May 24, 2003. It was the most important event in the entire history of pop music in Russia. Seven hours before the concert, Sir Paul entered the very heart of the former Evil Empire and gave a personal performance of "Let It Be" for its present ruler.

Krokodil on the "Beetles"


Russia is not much different from all other countries of the world in its enduring love for the music of the Beatles as a group and for its individual members. Moreover, the history of this love is only a little younger than the history of the Beatles themselves. Here is a quote from Krokodil magazine of 1964: "Authorities in Glasgow have banned performances by the quartet after 3500 frenzied young people, following the artists' example, started smashing chairs and breaking down the walls in the hall. There is so much noise during concerts that the artists cannot hear their own singing. But this makes them happy. On the other hand, if they are able to hear each other's shouts, they consider the concert a failure." Obviously, they would not have given millions of Soviet readers such detailed accounts of the antics of the Liverpool four and their Western fans if the songs of this quartet had not found such a warm response in the hearts of these same readers, despite the fact that they generally had to listen to Beatles songs in tenth-hand copies on tape recorders or through the crackle of jamming devices on shortwave radio.

So it continued for the entire ten years of the Beatles's existence. An official performance in Russia was out of the question. Another quote from Krokodil, "the "beetles" masterfully arouse the deepest and most primitive passions in their audiences," was an official dismissal of the Beatles' artistry. The story of a VIP concert at Sheremetevo Airport during a stopover on the way to Japan, alas, remained only a sweet legend. Nikolai Rastorguev, soloist of the group Lyube, is a long-time Beatlemaniac and six years ago even issued an album about this legend called "Four Nights in Moscow" with his own versions of original Beatles songs, which are quite good and are performed with great feeling.

The Beatles and the Olympics, McCartney and the Putsch, Starr and the Default

The Beatles split up, the official position softened, and Melodiya even released some recordings of Beatles songs, as well as the political statement "Give Ireland Back to the Irish" by Paul McCartney's group Wings. The song was almost simultaneously banned on the BBC and issued on a flexible record as a supplement to the magazine Outlook (Krugozor). However, concerts were still out of the question. Wings performed in Zagreb, Yugoslavia in 1976, and for many years the city was the closest Paul McCartney ever got to the Soviet capital. Four years later, Soviet Beatles fans had an illusory hope of meeting the Beatles as part of the cultural program of the 1980 Olympics. Sir Paul recently confirmed the truth of the story that negotiations were held with the Soviet leadership, but they ended in failure.

They wanted to invite McCartney to Moscow in 1991 for a gala concert of big Western stars after the failed putsch in honor of the triumph of democracy. However, these plans were just too romantic and the concert was never organized, even though the musicians themselves had agreed in principle. The country had to wait another seven years before one of the ex-Beatles set foot on Russian soil for the first time. In August 1998, at the height of the crisis, Ringo Starr and his All Starr Band performed in Russia Hall. It was a historic event, but at that time, it was not the most popular music, and Ringo Starr's solo career was the least successful of all the former Beatles.

Six Years of Preparation

If you believe Nadezhda Soloveva, the head of SAV Entertainment, who had a key role in organizing Paul McCartney's concert, they advanced this day as much as they could over a period of six years, but there was nothing much to talk about for most of this time: the musician himself was experiencing the longest interruption in concert activity of his career. Things started to take shape only in 2002, when McCartney set out on a tour of the US. It quickly became clear that people around the world had been waiting even longer for concerts by the former Beatle than it had appeared at first. As a result, the concert tour was extended and scaled up, and the concert program was even renamed from "Driving World" to "Back to the World." McCartney's agents announced that there would be concerts in Europe as well, which opened a "window" to Moscow.

The event's historical importance is obvious to everyone. At a press conference called in March 2003 to make an official announcement of the concert in Red Square, the organizers said that they had initially considered even more exotic locales for the concert, for example, the Medeo rink in Kazakhstan or a huge factory building in Chelyabinsk designed for 50 000 workers, but in the end there was no better place for performing "Back in the USSR" than Red Square.

The LDPR vs. Putin

At the same press conference, journalists were informed that the president of Russia had given his consent in principle for holding the concert near the Kremlin walls. Any problems that arose afterwards no longer seemed very serious, for example, the public indignation of Duma deputy Aleksei Mitrofanov of the LDPR. He reminded everyone that Red Square was "a symbol of Russian unity, of the heroism of the Russian people, of the glorious feats in war and labor of many of our compatriots, as well as being the site of many historic and epochal events." He reproached Paul McCartney for immorality, shown by his use of drugs. He spoke of the Great Sports Arena at Luzhniki in Moscow, where there were no graves of prominent public and political figures. However, after Vladimir Putin had given the OK, this was viewed as an attempt at self-advertisement, and a rather unsuccessful one at that.

From St. Petersburg to Moscow

All in all, the only thing that could have upset Paul McCartney's plans was force-majeur, as stipulated in the contract, but fortunately this did not happen. Two days before the concert in Moscow, Sir Paul and his wife Heather Mills landed in St. Petersburg. This was where he first set foot on our land, and from it he stepped onto the carpet of the St. Petersburg Conservatory, the first stop of his stay in Russia. There he addressed his first official word to Russians from a prepared note: "Privet!" (Hi!). With McCartney at that moment were people representing the two poles of Russian reality: future governor of St. Petersburg, Valentina Matvienko, and Kolya Vasin, Russia's chief Beatles fan and originator of the idea of setting up a John Lennon temple of love, peace, and music in the city on the Neva. The ex-Beatle did not attach any special importance to these two figures, and in the evening of the same day he flew to Moscow, where he immediately started preparations for the concert.

Sir Paul had made no plans for a high-society program, at least not one that had become common public property. He had intended to spend the day of the concert either on stage or in the dressing room arranged in Indian style. This is how it would have been if it had not been for an invitation that even someone like Paul McCartney could not refuse: President Putin invited him for a visit in his Kremlin apartment. The meeting took place seven hours before the start of the concert, with conversation about the Beatles' music, the Tchaikovsky competition, and the struggle against antipersonnel mines (the musician and his wife are active in fighting against this evil). Sir Paul even sang "Let It Be" for President Putin, to his own accompaniment on his host's piano; and Vladimir Putin gave Paul McCartney a personal tour of the Kremlin.

Later in the program of that historic day for all of Russia, there was a sound check and a press conference right in Red Square. The journalists were rewarded with an unforgettable impression as they were admitted to the deserted square, where Paul McCartney was continuing to check the sound system by singing "Lady Madonna" and "Carry That Weight." No particular impressions came out of the short meeting between the ex-Beatle and the press, except for the realization that you were standing face to face with a living legend. It seemed that although Sir Paul himself was aware of the historical significance of the moment, he somehow did not feel it.

In fact, this applied to all the other participants in the event, including the audience. Throngs of people streamed into Red Square, apparently coming just for a concert and not for a long-awaited event. The atmosphere of light-hearted merriment lasted until early dusk, when the words ""You say yes, I say no, you say stop and I said go-go-go" resounded in the square. The historical significance of the moment suddenly electrified the air and lasted throughout the concert, becoming almost palpable at times, for example, when the roar of a landing airplane came through the loudspeakers and the first chords of "Back in the USSR" sounded, accompanied by video clips of moments in Russian history, including a placard with the slogan "Smash the Fascist's Mug". During the second, and final encore, when McCartney began singing "Yesterday", everyone who was sitting stood up. They also stood when a short figure emerged from the gate of the Kremlin's Spasskaya Tower and walked over to the boxes. Everyone stood, because it was President Putin, who had told Sir Paul beforehand that matters of state would prevent him from attending the concert. When McCartney saw that the audience was standing and had turned away from him, he said casually as if nothing had happened, "We have some new arrivals here. Hi, guys!"

The concert ended, and the crowd dispersed. The next day, Paul McCartney and his wife strolled alone through Red Square and then left Russia. There were two concerts left in the "Back to the World" tour. The last one was its emotional peak: McCartney played in his native Liverpool after a very long break, and the authorities gladly agreed to fulfill every wish of their great countryman. There McCartney sang as if to friends, occasionally saying things like "John and I first started to perform right there across the street," and was as enraptured as his audience. At the same time, when the film Paul McCartney at Red Square was shown on ITV, one of the five main British TV channels, it became a phenomenal hit. It was such a hit that it was even shown again at Christmas at the request of a large number of British viewers.

by Yury Yarotsky

All the Article in Russian as of Jan. 12, 2004

July 3, 2010

Ringo rocks State Theatre

There are privileges to being a former Beatle.

You can assemble a crack band of fine singers and players from the 1970s and '80s. You can coax impassioned performances from them knowing they have a much larger stage than usual.

And you can give your best performance by simply being loose and fun.

Those were the hallmarks of the show Friday at the State Theatre in Easton by Beatles drummer Ringo Starr and the 11th incarnation of His All-Starr Band.

How good was the show? For 23 songs in just under two hours, there were nine standing ovations by the sell-out crowd.

For the full report from the Morning Call, click here.

July 1, 2010
John Lennon solo albums to be remastered to mark birthday
Albums by the late John Lennon have been digitally remastered to mark what would have been the singer's 70th birthday.
Engineers have worked with his widow Yoko Ono in New York and London's Abbey Road Studios on the project.
The eight reissued albums will include 1971's Imagine and a "stripped down" version of the 1980 LP Double Fantasy.
For the full report from the BBC, click here.

June 30, 2010
As he turns 70, former Beatles drummer is still a Starr
NEW YORK—Ringo Starr has no interest in packing up his drums and retiring.
Although the ex-Beatle has nothing left to prove musically and is coming up on his 70th birthday next week — he'll celebrate with a show at Radio City Music Hall July 7 — he is ready for another summer on the road with his All-Starr Band, promoting his new album, Y Not.
For the full report from the Toronto Star, click here.

June 25, 2010
Ringo Starr back on the road with pals
NIAGARA FALLS, Ont. - With a little help from his friends, Ringo did it again. Beatles drummer Ringo Starr and the latest edition of his All Starr Band launched their 2010 North American tour on Thursday night at Fallsview Casino Resort's Avalon Ballroom with the first of two back-to-back sold-out shows.
For the full report by Jane Stevenson of the Toronto Sun, click here.
Other links: Montreal Gazette "Ringo Starr launches North American tour with a little help from his friends"; Hamilton Spectator "Ringo and friends return to Niagara"; Buffalo News "Ringo at his best in selection of bandmates."

June 20, 2010
Give Peace A Chance - Historic book of "Bed-In" photographs by Gerry Deiter goes on super-sale at all Chapters/Indigo book stores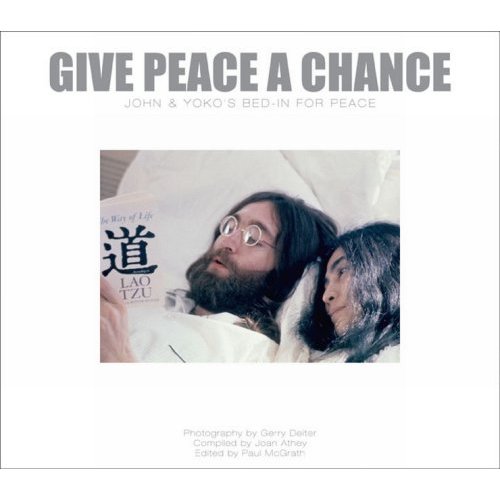 Message from Joan Athey, author of "Give Peace A Chance - John and Yoko's Bed-In for Peace"
"I have discovered that Chapters/Indigo has them on super-sale as a summer promotion for - get this - what a deal - $6.95! They are just being put onto the History sales tables as of yesterday.

"If you could let your readers know, that would be fantastic. Let's them into the right hands. Stock up for Christmas as the book is not being reprinted."

Ottawa Beatle Site Commentary by John Whelan: "Picked up a copy yesterday at Chapters. An excellent book! And what appears on page 99 with the man in the glasses with his right hand on the bed looks a lot like Alan Rock throwing his sales pitch to John and Yoko to come for a seminar on peace at the University of Ottawa, June 3, 1969."

June 16, 2010
John Lennon peace sculpture unveiled in Shanghai
A sculpture to mark what would have been John Lennon's 70th birthday has been shown at the Shanghai World Expo.
For the full BBC report, click here
Ken Brown, one time Quarryman member with John Lennon has died
Bill Harry, longtime friend of John Lennon and author of Merseybeat Magazine, has written to inform us that Ken Brown, a brief member of the Quarrymen with John Lennon back in 1959, has died.
Bill wrote: "Roag Best has just phoned me to say that Ken Brown down last night. He was found dead on the living room floor of his house and had been suffering from emphysema."
For the full report by the examiner.com Toronto, click here. For photographs of Ken Brown and the Quarrymen at the Casbah, click here.

June 7, 2010
THAT WOULD BE SOMETHING — AND IT WAS! SIR PAUL McCARTNEY HONOURED AT THE WHITE HOUSE, MEETS PRESIDENT
OBAMA
It's sure to be a pop culture reference point for years to come: Sir Paul McCartney performed for the Obamas at the White House on Wednesday in light of the Beatle being presented with the third annual Gershwin Prize for Popular Song. He followed in the formidable footsteps of Stevie Wonder and Paul Simon.
For the full report, read "A Beatle meets Barack" by Glen Levy, Time News Feed.

June 3, 2010
PAUL McCARTNEY TO ROCK TORONTO AND MONTREAL THIS SUMMER
The former Beatles rocker will greet over 19,000 Toronto fans on August 8th at the Air Canada Centre, where he will perform an eclectic mix of newbies and oldies. [McCartney has now added a 2nd show, August 9th at the same location.]

McCartney will also be stopping by the Bell Centre in Montreal on August 12th.
For the full report, read "Paul McCartney tour to stop in Toronto and Montreal" from the National Post.

April 22, 2010
Interview with Leslie Woodhead, "How the Beatles Rocked the Kremlin" - 21 ° Trieste Film Festival, January 24, 2010

April 17, 2010
Not Beatles in need of forgiving
by Robert Marshall, the Winnipeg Free Press
Scandal seems to define politics everywhere. It's pretty sad that in Canada we have our six-figured elected parliamentary representatives (and no doubt their staff) zeroed in on the activities of an apparently wayward MP while poverty, crime and even drinking water are a few of the real issues.
But then there's the Catholic Church. It has to deal with a sordid history of sex-scandals involving children with tentacles that may reach the very top of the organization. And for reasons that have many scratching their heads, the Vatican's newspaper, L'Osservatore Romano, this week passed the olive branch to the Beatles and forgave them for off-the-cuff remarks made by John Lennon 44 years ago.
Ringo Starr responded quickly and was spot-on dismissing the apology outright. "Didn't the Vatican say we were satanic or possibly satanic -- and they've still forgiven us?... I think the Vatican, they've got more to talk about than the Beatles."
I'm not Catholic but I am a big Beatles fan.
Their music was a source of escape from the rigours of teenage life for many of my generation. Last week, I got really lucky while cleaning up at my place. A homemade compilation of my favourite tunes with roots in Liverpool fell (literally) out from one of my cupboards.
I threw it in an old cassette player, cranked it up and went for the best 45-minute treadmill run I think I ever had. Lady Madonna, Hello Goodbye, Help, One After 909 and of course, Back in the U.S.S.R. were just a few of the songs that kept my heart rate up and my feet moving.
My thoughts travelled to a variety of places during that run. As a young kid, how meaningful the Beatles' music seemed. The importance of having the latest album. Cranking out their music on CKRC with the car windows down.
And my thoughts even went to the bit of influence the four lads had on my church. As a nine-year-old cub scout, I remember, as one of our assignments, going to a service one Sunday evening. I also remembered the minister saying how thankful he was that we'd showed up. He had been concerned that we may have strayed by staying home and watching the Beatles who were appearing that night on Ed Sullivan.
The Beatles were important to my friends. But while some of their musical tastes drifted to the heavier sounds of Grand Funk Railroad, Savoy Brown and Jethro Tull, I stayed with the Beatles. They may even have been the reason I stuck to my piano lessons (that and my mom's wooden spoon). Even my Auntie Marg, who wasn't my aunt at all, but gave me those lessons for years, loved the Beatles' rhythm. And she was a church organist for decades.
The Beatles split up 40 years ago. Yet their music lives. In commercials and on radio its popularity continues to grow with the current batch of kids.
At age 68, Paul McCartney still sells out concert venues. Back in the 1990s, he attracted the largest ever paying audience for a solo act -- approximately 184,000 in Brazil, a country rich in Catholic history and population.
Instead of reading about the Vatican forgiving the Beatles, I'd prefer to thank them.
Like it or not it would seem that the Beatles have never stopped resonating with mainstream society and, with scandal that sadly goes back more years than anyone cares to count, the Catholic Church, like politics, is losing its grip on relevance.
There has been lots of PR spin about the church cleaning itself up. It will take more than talk. It's time to walk the walk for real.
And it's got nothing to do with the Beatles.
Robert Marshall is a security consultant and former Winnipeg police detective.
Copyright by the Winnipeg Free Press, all rights reserved.

April 16, 2010
Sir Paul McCartney to perform in Mexico City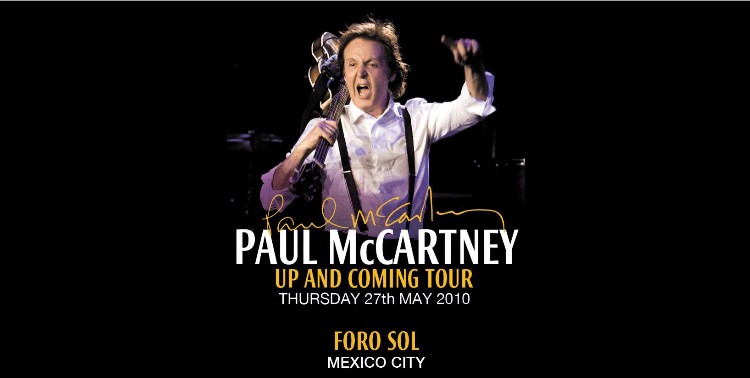 April 13, 2010
Nova Scotia taxpayers foot McCartney concert
by the CBC news services
Fans can thank the taxman for the Paul McCartney concert held on the Halifax Common last July.
Nova Scotia taxpayers put up $600,000 for marketing the concert and provided a loan guarantee to cover McCartney's $3.5-million fee, Premier Darrell Dexter said Tuesday.
To read the full CBC report, click here.

March 19, 2010
Former Beatle Set to Play Tribute Festival in Moscow
by Alexander Teddy, the Moscow Times
Twentieth-century nostalgia of a particular kind unfolds on Sunday in Moscow as The Beatles, well, one original member at least, come to town.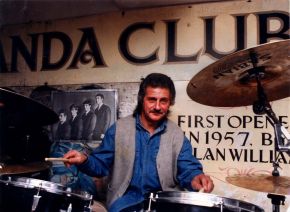 "Back in the U.S.S.R." will be on repeat as the international "Best of The Beatles" festival plays at B1 Maximum, featuring a lineup of Beatles tribute bands from Belarus to Buenos Aires.
Headlining will be a different quartet from Liverpool, The Pete Best Band, whose leader was the original drummer for The Beatles for two years, before he was thrown out of the group in 1962.
Best became a civil servant after leaving The Beatles, but he returned to music and, even though he is 68, continues to tour. The group performs Beatles hits as well as its own original songs.
"Playing up there with Pete Best will be an event in itself," said Alexei Plyush, the self-styled "John Lennon" of Moscow-based group The Beatween, which will also play the festival. Other groups include Nube 9 from Argentina and Double Fantasy from Minsk.
"With the international bands we have for the festival, the whole event will display a certain Beatles diversity," Plyush said. "It certainly doesn't matter that we're not all English!"
The festival is also being used to promote "Back In U.S.S.R. or On the Waves of Our Memory," a book by two leading pundits on Beatles nostalgia, Vladimir Ilinsky and Vyacheslav Syomin. Ilinsky, who has his own radio show called "Beatles Hour" on Ekho Moskvy, and Syomin, author of a rock encyclopedia, plan to give a talk that night.
"Our book is about the realities of the '60s, when all this was banned, and about today's ironies when one president [of Russia] hosts Paul McCartney in Red Square and the next admits to having collected Beatles records in his youth," explained Ilinsky, referring to Vladimir Putin and Dmitry Medvedev.
The Beatles never made it to the Soviet Union — although there was an urban myth that they played a gig for nomenklatura at a Moscow airport — despite that song about their love for Georgian girls.
Soviet authorities clamped down on the Fab Four's influence from the start with Nikita Khrushchev famously calling The Beatles' music "cacophonous rubbish," but the forbidden fruit from Liverpool still made its way into the U.S.S.R. with a hefty trade in samizdat — or illegally self-published copies of censored materials — of Beatles recordings for determined lovers of the sounds of the '60s.
The suppression only made them more popular. Fans would wear badges with the famous portrait of Nikolai Gogol as a young, long-haired writer as a way of expressing their affection for the young, long-haired John Lennon, wrote music critic Artemy Troitsky in his book "Back in the U.S.S.R." about rock and pop in the Soviet Union, and some academics have even argued that it was the mass appeal of The Beatles in the Soviet Union that helped end the Cold War.
Older rockers will play next to musicians born after the death of John Lennon in 1980 at the festival, and the age of the crowd is expected to be just as broad.
"We usually get grandmas and grandpas dancing next to small kids, all generations," Plyush said.
Best of The Beatles begins at 6 p.m. on March 21 at B1 Maximum, 11 Ulitsa Ordzhonikidze. 921-1557, www.b1club.ru
© The Moscow Times, March 19, 2010

February 22, 2010
John Lennon, Rare and Unseen: DVD released today

Following The Beatles, Rare and Unseen, Wienerworld today release John Lennon, Rare and Unseen.

Read the OBS review of this 75 minute DVD. In our view, as is well illustrated in this sequence of interviews and news items, Lennon's vision for the human race may rival his music in its prophecy of sociological change, some of which has become reality only in the last decade.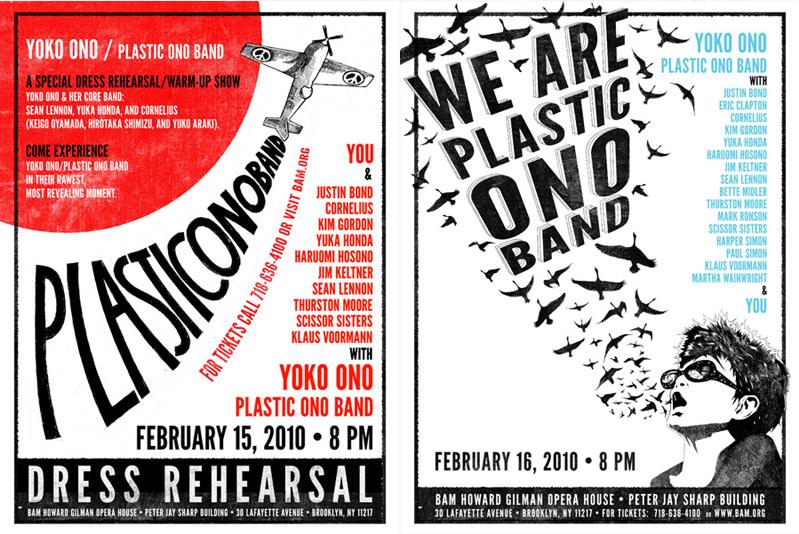 THIS MONDAY, 15 FEBRUARY
LAST FEW TICKETS AVAILABLE

*** NEW GUESTS CONFIRMED ***
for Yoko Ono Plastic Ono Band LIVE 'Dress Rehearsal' show
at Brooklyn Academy of Music, New York.
From Yoko Ono Plastic Ono Band:
YOKO ONO, SEAN LENNON, YUKA HONDA & CORNELIUS
from the original Plastic Ono Band:
KLAUS VOORMANN & JIM KELTNER
from Scissor Sisters:
JAKE SHEARS & ANA MATRONIC
from Sonic Youth:
THURSTON MOORE & KIM GORDON
And also:
JUSTIN BOND & HARUOMI HOSONI
TICKETS ON SALE NOW
*** CLICK THIS LINK ***
http://bit.ly/YObamtix
or phone 718-636-4100
Tickets: $19.90 - $65.00
Most at: $29.90
Gilman Opera House
Brooklyn Academy of Music
30 Lafayette Ave
Brooklyn
New York 11217
Tickets: http://bit.ly/YObamtix
More info: http://bit.ly/YOPOBbam

February 8, 2010

MONDAY NIGHT, AT THE 50TH ANNIVERSARY OF THE HOLLYWOOD WALK OF FAME "A STAR FOR A STARR" WAS UNVEILED --

RINGO STARR'S NAME CEMENTED A LITTLE PEACE AND A LOT OF LOVE INTO THE LEGENDARY WALK OF FAME
The event, watched by thousands of fans, took place in front of Capitol Records, at 1750 Vine in Hollywood, where Ringo's star, the 2401st on the walk, was placed in line with fellow Beatle's George Harrison and John Lennon as well as dear friend Roy Orbison (whose star was celebrated just last week, with Ringo adding "Roy was the hardest act the Beatles ever had to follow").

The Hollywood Chamber of Commerce commemorated the 50th Anniversary of the Hollywood Walk of Fame with a special evening event, and it was a full-on Hollywood style celebration, closing off Hollywood and Vine and using search lights to emblazon the night sky. Ringo applauded the change, encouraging the Chamber to continue these in the evening, "I don't know how it is where you come from," he said, "but where I live, the stars come out at night." Leron Gubler, CEO of the Hollywood Chamber of Commerce, welcomed everyone.

On hand to induct Ringo was fellow "mocker" and now brother in law Joe Walsh, musician, friend and former producer Don Was and Ringo's most recent band mate and friend Ben Harper, who just completed a promotional tour to support Ringo's current CD Y NOT. In his acceptance speech, Ringo said of his inductors, "I like to spend as much time as I can with great human beings, and the three guys that got up tonight are at the top of my list." The love was palpable, emulating from the heartfelt eloquent and often funny speeches from Ringo's friends and the crowd who could not contain their enthusiasm and shouted "Peace and Love!" and "We Love You Ringo!!" throughout the 40 minute plus ceremony. One voice from the crowd reached Ringo and he said into the microphone, with his typical wit, "in case you didn't hear her she said I look fantastic!"

Sitting to the right of the stage was Ringo's family, including his wife, Barbara Bach Starkey, and Ringo thanked her from the podium adding "30 years we have been together, she is a beautiful human being with a beautiful heart and that's who I fell in love with...I love you Barbara." Ringo also acknowledged The Beatles, and Paul, who was in England and couldn't attend, saying, "I still think we were the best band in the land." Sitting next to Barbara was her sister Marjorie Bach Walsh, and friends Barbara Orbison and son Roy Jr, Olivia Harrison, David Lynch, Eric Idle, Benmont Tench, Jeff Lynne, Noah Wylie, All Starr's Edgar Winter and wife Monique, Gary Wright and his wife Rose, Sheila E, Jim Keltner and many more friends and family. Even Mayor Villarigosa, who was scheduled to be at another simultaneous event, meant to just drop by but wound up staying for the duration.

It was a love and star filled night for Ringo Starr, who concluded his speech with an exuberant trademark "Peace and Love!"

The entire Ringo Starr Hollywood Star event could be seen on a live webcast, produced by SyncLive, which brought the event to online viewers around the world, and can still be seen in encore broadcasts at RingoStarr.com, TheBeatles.com, and several other sites.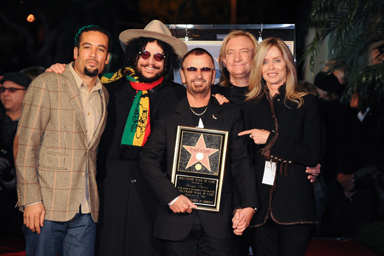 RINGO STARR AND THE ALL STARS ON TOUR




The 11th All Starrs will feature Edgar Winter on sax and keyboards, Gary Wright on keyboards and Gregg Bissonette on drums. New to the All Starrs are Rick Derringer on Guitar, Richard Page on bass (Mr. Mister) and Wally Palmar on Guitar and Harmonica (Romantics). Booked by Dave Hart, the tour will kick off this June 24, 2010 at Fallsview Casino in Niagara Falls Canada, include a July 7 (Ringo's Birthday!) show at Radio City Music Hall in New York City ending at the Greek Theatre in Los Angeles on August 7.

June:
24-25 Niagara Falls, ONT Fallsview Casino
26 Bethel, NY Bethel Woods Center
27 Uncasville, CN Mohegan Sun Arena
29 Boston, MA Bank Of America Pavilion
30 Westbury, NY Westbury Theatre

July:
2 Easton, PA State Theatre
3 Atlantic City, NY Caesar's Circus Maximus
5 New Brunswick, NJ State Theater
6 Lancaster, PA American Theater
7 New York, NY Radio City Music Hall
10 Atlanta, Ga Chastain Park
11 Durham, NC Durham Performing Arts Center
13 Clearwater, Fl Ruth Eckerd Hall
15 Hollywood, Fl Hard Rock Arena
17 Saint Augustine, FL St Augustine Amphitheatre
20 Cleveland, OH City Lights Pavilion
21 Canandaigua, NY Sands PAC
23 Windsor, ONT Caesars
24 Hammond, IN Horseshoe Casino
25 Prior Lake, MN Mystic Lake Casino
28 Calgary, ALB Jubilee Theater
30 Spokane, WA Northern Quest Casino
31 Woodinville, Wa Chateau St Michelle

August:
5 Rancho Mirage, CA Agua Caliente Casino
6 San Diego, CA Humphrey's
7 Los Angeles, CA Greek Theatre

January 17, 2010
Yellow Submarine to be remade in 3D for release in 2010
Don't bank on voiceovers from Paul and Ringo, despite this hopeful report
Read The Daily Telegraph


December 31, 2009
Prime Minister Harper showed his true passion in 2009

Stephen Harper, alongside Yo-Yo Ma, sang the classic With a Little Help from My Friends on October 3rd, 2009, at the National Arts Centre in Ottawa.

There is a 15 second ad before the video, but this version shows the complete song.

In preparation for 2010 his official calendar sent to Conservative Party members puts us in no doubt as to where he and his family like to walk.
























December 25, 2009
Merry Christmas!

This is one of the few times where I can let my hair down here (literally, LOL!) and not have to do any research for the Ottawa Beatles Site. On this wonderful Christmas morning, two Beatle gifts: "The McCartney Years" from my lovely daughter Christie and "The Beatles Monopoly" from my two grandsons Anthony and William.

The grandsons don't know this but they think they will be playing "Beatles Monopoly" but I'm keeping this one as a collectors item. We'll continue to use the older "classic" version for play!

As I write this, I am working my way through "The McCartney Years" video collection. There is a lot of material in this collection that I have never seen, so most of it is fresh for this fan.

"The McCartney Years" boasts of two different video versions of

"

Mull of Kintyre" which in my opinion is Paul's best-ever ballad from his solo years. The second video version is the one I had not seen before and it is great with the pipe band passing Paul from behind. Denny Laine sports a fancy designed acoustic guitar and I sure would love to know the brand and model number used in it.

Great to see George Martin, the Beatles producer, making a musical appearance on "Take It Away." It's a nice touch having Martin play piano backing up Paul. Ringo is on it making it three musical legends rocking together. Paul proves himself to be a selfless class act once again by including these legends, all for the love of music.

It's been an interesting year for the Ottawa Beatles Site. The web site has now peaked with our assistance in Leslie Woodhead's documentary production of "How the Beatles Rocked the Kremlin." We never believed that we would one day help add to the Beatles legacy and to my web partner Tony Copple: "It doesn't get any better than this, now does it!?" Kuddos to Tony for starting up the site and for allowing it to flurish into the medium it was meant to be used: embracing the history of the Beatles.

To all the Beatle fans and newer generations listening to their music, Merry Christmas and Happy New Year! And as Paul McCartney once wrote on the back liner notes of his "Venus and Mars" album: "Rock on lovers everywhere, because that's basically it."

John Whelan Researcher for the Ottawa Beatles Site.



December 15, 2009
Shankar blamed Beatles for attention from drug-smoking hippies
- Sitar player quickly tired of music scene

Daily Telegraph - and many other journals worldwide.

December 1, 2009

Give Peace a Chance - the book, now available in bookstores

Photographed by Gerry Deiter

Compiled by Joan Athey

Edited by Paul McGrath

Give Peace a Chance - The OBS Review.