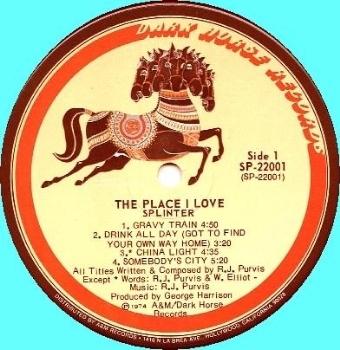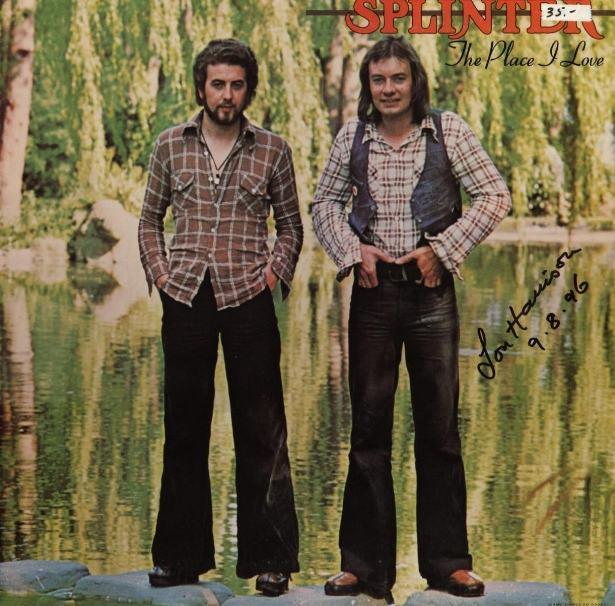 Louise Harrison's autograph. While her signature does not increase the value of the album, it does become a bit of a discussion piece in my record collection when I have friends over. It was also a honour to meet George's sister in person at Ottawa's Second Beatle Convention.
By the way, this album that was produced by George Harrison was a delightful surprise as that it has all the production value equivalent to George's "All Things Must Pass". George plays on a lot of the tracks and his guitar work is truly exceptional on it!
---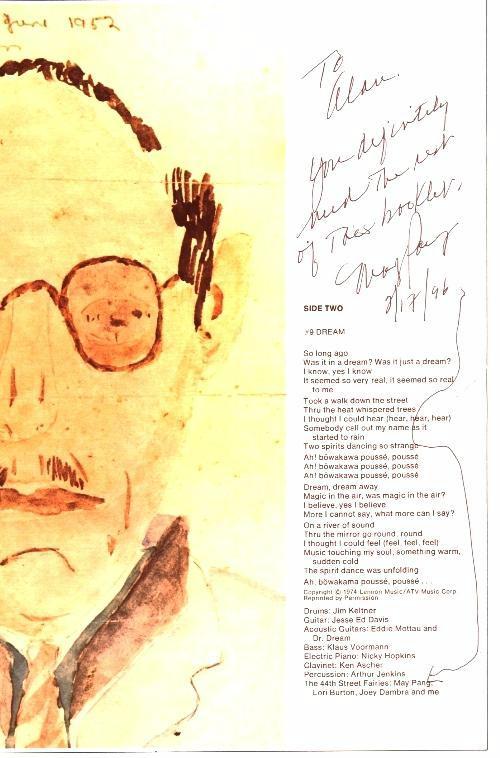 Autograph of May Pang. Ironically, this insert came from the same album that Cynthia signed. Allen Chrisman, who obtained both signatures did not want to offend May by having her sign the front cover next to Cynthia's. May wrote a funny comment noting that the lyrical insert had some pages missing in it.
Historical footnote: In May Pang's book, "Loving John", May indicates that John Lennon dedicated two songs on that album for two very special people: "Bless You" was dedicated to Yoko while "Surprise, Surprise (Sweet Bird of Paradox)" was written for May.