Archived Beatles news, page 1 (July 2000 - June 2003)
June 18, 2003
Ringo Starr 2001 tour concert now on DVD...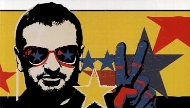 Some fans say that this might be Ringo's best tour yet...the band comprised of many talented musicians: Sheila E, Roger Hodgson, Ian Hunter, Howard Jones, Greg Lake, Mark Rivera and of course, Ringo Starr. Captured on DVD, Ringo Starr and His New All-Starr Band put in one of the most memorable performances at Chicago's Rosemount Theater in August 2001. As of this writing, the DVD has been sold through "Best Buy" in Ottawa and Toronto (supplies are limited, so if you can't find the DVD at "Best Buy", try E-bay.) Reasonably priced ($16.99), the total running time 1 hour and 20 minutes and includes special features that includes interviews from Ringo Starr and his fellow musicians. Click on the above picture for the DVD track listing.
-----------------------------
The following short article is from Russia's "Provda"...
June 16, 2003
Russian President sends letter to Paul McCartney's wife
Russian President Vladimir Putin has sent a letter to Mrs Heather Mills-McCartney, the wife of Sir Paul McCartney, the presidential press service reported.

In his letter, Vladimir Putin laid out Russia's position on the problem of the Ottawa Convention Banning Landmines, recently discussed in the Kremlin, the press service reported.

In late May, Vladimir Putin had a Kremlin meeting with the legendary ex-Beatles Paul McCartney who gave a concert in Red Square. McCartney's wife who also attended the meeting wondered if the Russian president knew about the campaign for banning landmines that her husband and she were waging, and whether Russia could join this campaign.

Vladimir Putin called this effort very useful. Its consideration at the state level requires diplomatic and military expert co-ordination, said Vladimir Putin.
-----------------------------
25 May 2003
Chief Researcher John Whelan plans semi-retirement from the Ottawa Beatle Site
Click here for details, and here for a brief appreciation from proprietor Tony Copple
-----------------------------
24 May 2003
Paul plays Red Square
In an event that some (including this writer) may see as the culmination of the new Russian revolution, driven in the 60's and 70's by a desire for Western consumer products like jeans and rock'n'roll, Paul McCartney sang in Moscow on this night, with President Putin in the audience.
Reports via "Off the Web" - Paul McCartney's unofficial homepage. See also the Beatles Timeline for this day.
For early background to this revolution, read Strings for a Beatle Bass, which makes the case that the Russian love for the Beatles, who were banned, may have helped precipitate the revolution.
-----------------------------
Lennon on drugs
Sat. May 17, Ottawa. The Ottawa Citizen published a major story (pages B1,2) based on revelations in the OBS feature John Lennon's interview to the Le Dain Commission of Inquiry, 1969. Norman Provencher has reseached the circumstances which led to this unique event, through interviews with key figures involved at the time, such as Health Minister John Munro. Lennon's statements reveal his wide interests in social developments beyond the confines of drugs, making this an important, and prophetic, historical document. The Provencher article was picked up by other newspapers, including the Montreal Gazette and the Vancouver Sun.
- Tony Copple
-----------------------------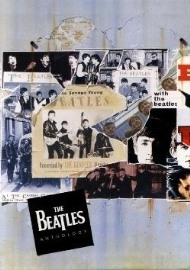 "The Beatles Anthology" now in DVD format!
Release dates: March 31 in Britain. April 1, Canada and the United States.
The Beatles by The Beatles - their words, their music...
Over 11 hours of footage on 5 DVD's...
Includes 81 minutes of rare or previously unseen special features...
Sound aspects: 5.1 Dolby digital; DTS 5.1 surround sound; and PCM Stereo.
Available at CD Warehouse in Ottawa, regularly priced at $98.98. Specially priced at $69.98 (Canadian).
-----------------------------
Beatles concert posters
View Beatles concert posters - classics from the early 60s in UK. Please note that you can buy these posters, but the Ottawa Beatles Site is not promoting the sale or benefiting from it. We just like looking at the posters!
-----------------------------
Beatles song poll March 21, 2003
Best Beatles song ever? The British vote for their favourite Beatles' song in Daily Telegraph poll. So can you. The OBS did this in 1997: results.
-----------------------------
John Lennon's testimony on the non-medical use of drugs, Ottawa, 22 December 1969
The publication of the "Private Testimony of John Lennon at the Le Dain Commission of Inquiry Into the Non-Medical Use of Drugs" was the result of a 5-½ month investigative effort made by John Whelan, the Ottawa Beatle Site's Chief Researcher. Lennon's interview has never been published before until now. Click for John Lennon's interview.
-----------------------------
February 22, 2003
George Harrison Tribute concert in Aylmer, Quebec
Robert Tremblay and "The Inner Light" performed a tribute to George, including music from his solo career and his sitar music. This 2-hour concert was by invitation only, and John Whelan and Tony Copple of the Ottawa Beatles Site were among the enthusiatic audience of about 100. It was heartwarming to be with this group of people who had received pleasure from George and wanted to celebrate his music in an intimate setting. The play list was as follows: Within you without you, Here Comes the Sun, Love Comes to Everyone, Fish on the Sand, For You blue, My Sweet Lord, If Not For You, I Live For You, Handle with Care, You Took My Breath Away, Horse to the Water, Something, While My Guitar Gently Weeps, Norwegian Wood, Love You To, Within You Without You.
-----------------------------
De los Andes a los Beatles Visit http://www.andes-beatles.com.ar/
Laurie-Ann Copple returned 16 Feb 2003 from a holiday in Argenina with a copy of a wonderful CD: "From the Andes to the Beatles" by La Fragua, recorded in Bariloche, Patagonia. From the land of exotic guitars, plus quena, caja, siku, antara, bombo, charango, comes this exquisite instrumental rendition of Eleanor Rigby, Norwegian Wood, Michelle, And I love her, Things we said today, Here, there and everywhere, Hey Jude, Yesterday, With a little help from my friends, and other gems. For MP3 sample and to purchase, visit the above site. You can hear tracks from the CD on successive Friday mornings on "Window of Opportunity" Laurie-Ann's radio show.
-----------------------------
Google News on The Beatles
Click the new Google News search engine for Beatles news stories
-----------------------------
The John Lennon Wall in Prague December 8, 2002
On this anniversary of John's death the Ottawa Beatles Site presents a special feature on the wall in Prague where, for 22 years, the respects of the people of Prague have shown expression in this monument. We are indebted to Ottawa journalist Jean-Pierre Allard for the story and images.
-----------------------------
-----------------------------
"Brainwashed" released - Nov 18 2002 (November 19 in Kanata!)
Jeff Lynne & Dhani Harrison interviewed on CTV (Canada) about the production of George Harrison's posthumous album. I bought it on the first day and love it - every track. See The Beatles Timeline for the OBS review.
-----------------------------
Lonnie Donegan dies 3 November 2002
King of Skiffle, Lonnie died at 71 while on tour in England. Tributes have come in from many of today's stars, crediting Lonnie with encouraging them to get started on a musical career. There's a great one by Joe Brown. Lonnie Donegan's "Showcase" was the first album I ever bought, and one I still revere. For OBS tribute, see the Beatles Timeline for this date.
- TC
-----------------------------
Lennon voted among top 10 Britons of all time
From the Top 100 Britons list, according to a BBC poll, on October 19, the top 10 have been selected, including John Lennon.
See also Earl McRae's column, Ottawa Sun, for Oct 21.
-----------------------------
A Hard Day's Night DVD released Sept 24 Ad
A long awaited pleasure. Great that major efforts have been made to preserve such a historic event as A Hard Day's Night. I remember well seeing it on first release in Leicester Square, London. - TC. Review.
-----------------------------
OBS Exclusive! Sept 22, 2002
Joe Robinson reminisces about Bob Wooler, on the eve of publication of "The Best of Fellas" - the Story of Bob Wooler, Liverpool's First D.J." by Spencer Leigh. Order the book via the link above.
-----------------------------
Final George Harrison Album Due In November 2002
The studio album former Beatles guitarist George Harrison was working on prior to his death last December will be released this fall. "Brainwashed," produced by Harrison and his son Dhani in tandem with Electric Light Orchestra principal Jeff Lynne, is due Nov. 19 via a new partnership between Harrison's own Dark Horse imprint and EMI. The set features 11 Harrison originals and an as- yet-unannounced cover. It will be his first new studio set since 1987's "Cloud Nine," which featured the No. 1 hit "Got My Mind Set on You."
"Before we started working on the album, George and Dhani had collaborated extensively on pre-production," Lynne said in a statement. "George would come round my house and he'd always have a new song with him. He would strum them on a guitar or ukulele. The songs just knocked me out.
-----------------------------
Sept 10, 2002: Ono calls for peace; appeals to world
Listen to Yoko's new version of "Give Peace a Chance."
Yoko Ono has appealed to the world to heed the words of her husband John Lennon, as she released a short film to mark the anniversary of September 11.
Ono asked political leaders and the globe as a whole to 'Give Peace A Chance' yesterday, as her film, which she stars in, was premiered on MTV.
-----------------------------
McCartney to release 'mystery' Beatles track
A Beatles track recorded during the Sgt. Pepper sessions and unheard for 35 years is to be released as the soundtrack to a film montage of Linda McCartney's photographs. The largely instrumental track called Carnival of Light is almost 14 minutes long and is in an avant garde style later used by Lennon on on Revolution 9 and Two Virgins. The piece has been played in public only once, at a concert at London's Roundhouse on Jan 5, 1967.
-----------------------------
I am Sam
I just caught up with the Sean Penn movie "I am Sam" on a flight from UK to Canada. This excellent film is accompanied by a soundtrack of mainly covers of Beatles music. When the film was being made, the producers used information from the Ottawa Beatles Site to ensure accuracy in the script where the Beatles were mentioned.

- Tony Copple

John adds the following: "From what Cassandra Barbour of Entertainment Clearances, Inc., told me in her e-mail correspondence, The Beatles Timeline was being used at the time as a research tool for the production of a movie whose working title was "Sam I Am". The e-mail correspondence from Cassandra to me was close to a year prior to the release of the film. We corresponded back and forth several times and I did learn from her that our "Beatles Timeline" was useful for dates, names and places for the movie which was supposed to be, according to Cassandra, a parody of Rain Man but a film to be based on Beatle trivia. I must say that when the movie finally came out, I thought Sean Penn and Michelle Pfeiffer had really 'aced' their roles really well...the movie was great - it hit all the right emotional spots for this viewer. And of course the musical production was just superb. Certainly a movie worth seeing again."
- John Whelan
Chief Researcher, OBS
July 14, 2002.
-----------------------------
Yoko gives "Mendips" to the National Trust
The UK National Trust is a body that maintains and preserves British buildings and countryside. In March 2002, Yoko Ono gave the Liverpool house that John Lennon grew up in, with his Aunt Mimi, to the National Trust so that its character would be preserved. The National Trust also owns the house where Paul McCartney grew up. The Summer 2002 edition of the National Trust Magazine - #96 - has an excellent article (pp 16-18) consisting of an interview with Yoko, who feels that the environment that Mimi created was of significant influence on John's artistic development. The same magazine has an article entitled "The Stately Gnomes of England" (p15) that refers to the gnomes who populated Friar Park before George Harrison bought it, some of whom are featured on the cover of "All things must pass."
-----------------------------
Tuesday June 11: Paul married Heather Mills In a private ceremony at Castle Leslie in County Monaghan in Ireland Paul and Heather were married. Guests included Ringo, Eric Clapton, Dave Gilmour, Bono, Sting, Lulu and Twiggy.
-----------------------------
Monday June 3: "Queen's Jubilee Concert: Party at the Palace"
A rock and pop concert featuring a line-up of artists that represent the past 50 years of popular music. Included: Paul McCartney. Reports suggesting the Queen would join Sir Paul in a singalong of "All you need is love" proved unfounded. See Royal schedule.
-----------------------------
Seminar
Half-day seminar at the Smithsonian June 1, 2002, on the impact of the Beatles. Keith Davies, Liverpool's City Council tourism chief, and Sid Bernstein, the fabled New York music agent and promoter who brought the Beatles to the U.S., took the audience on a trip down Abbey Road and past strawberry fields of yesterday to consider the phenomenal effect the Beatles had on Liverpool and how they became "four lads who shook the world."
-----------------------------
Abbey Road on the River: A Three Day, Multi-Stage Live Tribute to John, Paul, George, and Ringo August 9th-11th, 2002 Cleveland, Ohio - The Rock & Roll Capital of the World, At The Beautiful Nautica Entertainment Complex.
My name is Toni Trussel and I am currently planning and promoting an upcoming Beatles festival titled "Abbey Road On The River" in early August in Cleveland that I'm sure your readers would enjoy. I know a trip to Cleveland would be a long way, but I can guarantee your readers it will definately be worth it. For more information, take a look at our website (link above).
-----------------------------
Ringo Starr is hard at work on a new solo studio album, due in 2003 via Koch Records. The as-yet-untitled set is being produced by Mark Hudson (Aerosmith), who produced Starr's 1998 Mercury set "Vertical Man" and co-produced and performed on 1999's "I Am Santa Claus" (Polygram).
In 2001 Koch released "Ringo Starr & His All Starr Band: The Anthology ... So Far," a three-disc set surveying the various incarnations of Starr's occasional touring group with a constantly shifting lineup. Last year's seventh edition of Starr's band featured a touring lineup of Sheila E., Mott The Hoople's Ian Hunter, Greg Lake from Emerson, Lake & Palmer, Supertramp's Roger Hodgson, and Howard Jones.
- via Billboard, 16 May 2002
-----------------------------
John & Yoko "Year of Peace" video release
Billboard reports a DVD/video chronicling John Lennon and Yoko Ono's 1969 peace campaign will be released in the US Sept. 17, 2002 on DVD / VHS video format by Image Entertainment (who have not licensed the Canadian home video rights for this title). The film was originally broadcast on the Canadian Broadcasting Corporation's channel "Newsworld" in Canada at Christmas 2000. It includes footage recently rediscovered by the CBC and features scenes from the couple's Montreal "bed-in" and the recording session for "Give Peace a Chance. See This is Pop article
-----------------------------
New George Harrison biography from Rolling Stone - 30 April 2002
The book is available at Chapters for $50.00 Cdn. Published by: Simon & Schuster, ISBN: 0-7432-3581-9
Picked up my copy. Nicely done. (-JW) Read more
-----------------------------
Garden tribute for George
Hare Krishna devotees in India are to create a memorial garden to the late Beatle George Harrison. Details
26 March 2002
-----------------------------
Life (Time Inc.) publishes "Rock & Roll at 50 - March 11, 2002
$15 will buy you a gem of a book on 50 years of Rock'n'Roll, with the Beatles featured as #2 to the King in the top 100 performers of all time. Get it before your grocery store replaces their copies with the latest fashion mag.
-----------------------------
Badfinger boxed set?
From Rick Kellogg from the Badfinger Web Ring (BWR). This is for your consideration.
The time has come for a 'grassroots' effort in gathering support for the idea that Badfinger fans worldwide would love to have a long overdue 'Rarities/Box Set' released! We are hoping that this release would include, but not be limited to: Unreleased Songs, Session Outtakes, and Live Recordings of The Iveys, Badfinger and individual solo recordings.
An on-line petition has been set up on the BWR at http://bwrlinks.tripod.com/boxset.html. The goal will be to collect as many names as possible by June 2002 (or as posted). All valid names from this petition will be forwarded to Apple Records, in London.
-----------------------------
George Tribute Concert, 24 February 2002
Liverpool salutes George in a star-studded concert.
-----------------------------
Abbey Road Studios in danger
Chart Attack report 15 February 2002
-----------------------------
EMI Records to be scrapped
Report - The Independent, 8 February, 2002
-----------------------------
Bob Wooler, Cavern DJ, dies
Liverpool Echo report Feb 8, 2002
-----------------------------
Stage where Sir Paul met John saved
7 Feb 2002
The stage on which the John Lennon and Paul McCartney first met has escaped demolition.
Liverpool City Council officials stepped in at the last minute to save the stage at St Peter's Church in the Woolton area of the city, which was due to be ripped up as part of a revamp.
History has it that on July 6, 1957, Quarrymen frontman Lennon was introduced to a fresh-faced McCartney during a church fete being held at the hall.
-----------------------------
29 November 2001
George dead at 58 in Los Angeles
Daily Telegraph reports. The Times reports, including obituary.
Just think about this for a moment. George's superb talent, more introverted personality than the others, his spirituality and his vulnerability helped shape the band to be more than just a group of musicians, and in fact to become the phenomenon that fuel-injected the music of hundreds of artists and millions of fans that refuses to die 40 years later. Some say the Beatles even contributed to the end of the cold war through their ardent following in the USSR. I say that without George the soul of this group would have been different and probably without the synergy that so captivated the world and still does today - TC.
The Sixties on CKCU-FM 93.1 in Ottawa December 4 was devoted to George Harrison's music and life, hosted by Dave Sampson with guests Ian McLeish and Tony Copple. Listen to The Sixties at 10 pm EST weekly every Tuesday on the Net.
Hari Scruffs presents:
The GEORGE HARRISON - Rec.Music.Beatles Book of Condolences
www.hariscruffs.com/georgeb.html
Web page created by Ian Hammond
and
Diana of Hari Scruffs
-----------------------------
OBS collaborates with Roy Young on site upgrade
On November 24, 2001 the re-engineered Roy Young site was unveiled. The work was done by OBS staff - Tony Copple, with considerable help on streaming audio files from OBS associate Dave Garvin, and assistance from John Whelan, in close association with Roy and Carol Young.
-----------------------------
Paul McCartney hosted major benefit concert from Madison Square Garden for victims of the Sept 11 attack
Sat Oct 20, 8:00 pm - midnight
-----------------------------
Friday August 24 12:26 PM ET
Beatles-Theme Hotel Gets the Green Light
LONDON (Reuters) - Need a good night's rest after strolling Liverpool's Penny Lane or walking to Strawberry Fields? Take it easy at ``The Hard Day's Night Hotel.''
The 120-bedroom, four-star Beatles-theme hotel won final planning approval Friday and clinched $3.3 million in funding -- but it won't be ready to welcome weary fans of the ``Fab Four'' until 2003. ``The rooms will all be Beatle-themed and we'll have specially designed large and small murals of the Beatles in the hotel as well,'' Steve McGriskin, spokesman for project developer Cavern City Tours, told Reuters.
``It is a very exciting project and there has already been massive interest, nationally and internationally, in the plans,'' he added.
The lavish hotel will stand in Liverpool's city center, rising next to a faithful reconstruction of the Cavern Club -- the dingy venue where John Lennon, Paul McCartney, George Harrison and Ringo Starr began their rise to fame in the 1960s.
Project developers said tasteful Beatles-theme murals and decor -- based on songs, places or events associated with the band -- will decorate each bedroom.
-----------------------------
July 2, 2001
Liverpool airport to be re-named after John Lennon
Liverpool John Lennon Airport will be the name of the first British airport to be named for a famous person. Yoko unveiled the new airport logo.
-----------------------------
The official All Things Must Pass web site http://www.allthingsmustpass.com/ is open to the public and ready for your visit. Explore the world of George Harrison's classic album, including materials from his personal archive and an exclusive video for "Let It Down".
Thank you for your patience, and enjoy the site.
Yours,
The www.allthingsmustpass.com Gnomes
-----------------------------
-------------------------------
Past TV Alert
The Beatles Revolution,
Fri Nov 17, 8 - 10 pm EST., ABC
and Sun Dec 3, 7 - 9 pm, VH1 TV (USA)
This important program includes comment by Ottawa resident Yuri Pelyushonok (right), author of Strings for a Beatle Bass, which describes what it was like for the Beatles generation in the USSR.

Read a review of the program.
See letter to The Guardian from Dr. Yury Pelyushonok.

-----------------------------
OFFICIAL BEATLES WEB SITE launched
The Beatles have been broken up for thirty years and they're still putting out records. So why shouldn't they have a Web site, too?
Full Story. http://www.thebeatles.com/ opened November 13, 2000 the release day for "The Beatles 1" the new album of all(?) the #1 hits.
By mid December this CD was #1 in 37 countries - the fastest selling disk ever.
-----------------------------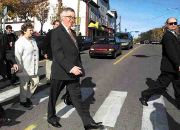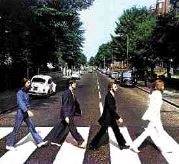 -From the National Post, Oct 24, 2000, front page.
-----------------------------
Lennon Street in Chelyabinsk: Lennon Joins Lenin on Russian Town Map
-----------------------------
McCartney Art
Paul hosted a worldwide internet Artcast Thursday October 19, beginning at 11:15 EST, which gives viewers a firsthand look at the paintings he chose for his first British art exhibition at the Arnolfini Gallery in Bristol.
-----------------------------
Revolver voted best album ever - Sept 3, 2000

-----------------------------
OBS gets honourable mention
The Ottawa Beatles Site was mentioned in a major article about the Beatles in the National Post, August 7, 2000.
-----------------------------
The Fab Four Stand Firm as Highest Certified Artists

Tuesday, 1 Aug 2000 - This released today Rollingstone.com:

The Fab Four Stand Firm as Highest Certified Artists
The Beatles, Sting and Santana top July certs

Forget all the rock/rap hybrids and teen pop that are ruling the Soundscan charts -- more than forty years after their formation, the Beatles have six albums that hit new multi-platinum (sales of one million) heights, according to the Recording Industry Association of America's July certifications. "The White Album" led the pack at eighteen million, making it one of the seven highest certified albums of all time. Right behind The Beatles ("The White Album") are The Beatles 1967-1970 at fifteen million, The Beatles 1962-1966 at fourteen million, Magical Mystery Tour at six million, Revolver at five million and Love Songs at three million. The July certifications bring the Beatles' totals up to 113.5 million units, solidifying their spot as the highest certified artists in history.
-----------------------------
"In My Life" named best song
LONDON - July 2000. A group of legendary pop songwriters has named the Beatles' In My Life as the greatest song ever written.
The list was compiled from top 10 lists from 20 top songwriters, including Paul McCartney, Brian Wilson of the Beach Boys, and Burt Bacharach collaborator Hal David.
In My Life - Beatles
Satisfaction - Rolling Stones
Over the Rainbow - Judy Garland
Here, There and Everywhere - Beatles
Tracks of my Tears - Smokey Robinson and the Miracles
The Times They Are A-Changin' - Bob Dylan
Strange Fruit - Billie Holiday
I Can't Make You Love Me - Bonnie Raitt
You've Lost That Lovin' Feelin' -Righteous Brothers
-----------------------------
Scoop! Who invented Beatlemania?
After painstaking archival research, Beatle historian John Whelan has discovered who it was who first referred to "Beatlemania."
-----------------------------
Influences. If you were around in the late fifties in the UK, you are sure to know of Lonnie Donegan, king of skiffle. The Beatles certainly listened to him, and the John Lennon Anthology includes a song done by Lonnie around that time, "Lost John," with a chorus of another, "Railroad Bill." Lonnie had been banjo player in the Chris Barber Jazz Band, very popular when I was at school. "Lonnie Donegan Showcase" was the first LP I ever bought.
Imagine my delight last week to find a brand new (in Canada) CD: "The Skiffle Sessions - Live in Belfast." Van Morrison was influenced by Lonnie, and on this album, Van, Lonnie and Chris Barber perform 15 traditional folk and blues numbers from Lonnie's early repertoire, including "Frankie and Johnny" and "Alabamy Bound" from the Showcase. Donegan sounds and plays better than ever, Barber's trombone and double bass are gorgeous, and Van Morrison, in addition to very intimate vocals, plays blues guitar like an angel. This CD is a "must buy" for Beatle fans who are also fans of Donnegan and / or Chris Barber and / or Van Morrison, and interested in Beatle influences.
- Tony Copple
-----------------------------
Scoop! The Ottawa Beatles Site secures publishing rights for a story by Yury Pelyushonok "The Golden Disk," from his forthcoming book "Strings for a Beatle Bass" about the impact of the Beatles on Russia a generation ago.
-----------------------------
VHI's Top 100 artists of the rock era
VH1 recently asked 600 top musicians to name their choices for the top 100 best acts of the rock era. The list was remarkably diverse, including Miles Davis, Muddy Waters. Nirvana was the only 90's group to make it. Motown was the most successful label represented.
The top 10 were:
  10  The Police
   9  The Who
   8  Elvis
   7  David Bowie
   6  James Brown
   5  Bob Dylan
   4  Led Zeppelin
   3  Jimi Hendrix
   2  Rolling Stones
   1  THE BEATLES

-----------------------------
Get Back! Records - closed down, Summer of 2002
================ LPs, CDs, Tapes, Buy, Sell, Trade 2 for 1.
50's to 90's, Rock, country, jazz, folk, etc.
386 Richmond Road (just West of Churchill)
Open noon - 6pm, Tues - Sat
Tel: (613) 798-1468 Prop. Alan Chrisman
This was a great little specialist record store.
Get Back! Records on the web: http://members.tripod.com/getbackrecords/main.html
-----------------------------