The News Today
By Ottawa Beatle Site writers Tony Copple and John Whelan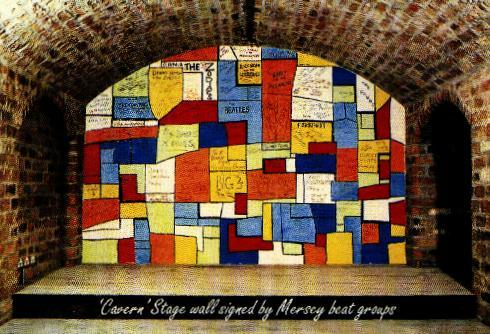 Postcard kindly supplied by Alan Chrisman. Acknowledgements to Cavern City Tours
who hold an annual International Beatles Convention in Liverpool. Phone 0151-236-9091

This is a LIFO system. (Last in first out; latest items come at the top)

13 January 2007 - 21 June 2007
See archived news pages


June 21

VH1 VIDEO POLL:

CAST YOUR VOTE FOR PAUL McCARTNEY'S NEW "DANCE TONIGHT" VIDEO!

Hi John,

I'm currently working online promotion for the new Paul McCartney Memory Almost Full CD and I thought you might be interested in helping Paul out on your site. VH1 allows viewers to vote online for their Top 20 countdown and it would be REALLY great if we could all join together and vote for Paul's "Dance Tonight" video. Let me know if you could help out by posting the link on your site and letting all your friends know they can vote.

The link to vote for Paul McCartney's "Dance Tonight" is:

http://www.vh1.com/shows/series/top_20_countdown/vote.jhtml



If you have any other questions please feel free to email or call me at any time.

Randi Kraemer
Special Ops Media
235 Park Avenue South, 5th Floor
New York, NY 10003

--------------------------------------

June 18
McCartney album hits US success
by the BBC News services

Sir Paul McCartney's new album, Memory Almost Full, has sold more copies in the US in its first week than any of his other studio albums.

The record has reached number three in the US Billboard Hot 100 chart, having sold 161,000 copies in its first week.

Sir Paul's last album, Chaos and Creation in the Backyard, reached number six in 2005 with 92,000 sales.

It was played non-stop in more than 10,000 Starbucks outlets across 29 countries on the day of its release.

The album reached number five in the UK charts in its first week, although sales through Starbucks stores did not count towards the total.

Sir Paul became the first artist to sign to Starbucks' Hear Music label in March.

He is only contracted to release one album through it, but the company is hopeful their working relationship would continue.

Link to the BBC report: McCartney album hits US success

Starr's First-Ever Career-Spanning Hits Collection Presents His Best Solo Tracks In CD, Collector's Edition CD/DVD and Digital Packages

CD and Digital Album Tracklist Includes Seven Top 10 Pop Singles; Collector's Edition DVD Adds Seven Previously Unreleased Promotional Film and Video Clips

Liverpool 8, Starr's next solo album, is scheduled for global release by EMI Music in January 2008, via Capitol/EMI in North America and Parlophone in the U.K.

Hollywood, California - June 18, 2007 - Since he first began his career in the 1960s with The Beatles, Ringo Starr has been one of the world's brightest musical luminaries. On August 28, Starr's four EMI Music catalog albums, Sentimental Journey (1970), Beaucoups Of Blues (1970), the platinum-certified Ringo (1973) and gold-certified Goodnight Vienna (1974) will make their global digital release debuts across all of the world's major digital sales providers. On the same date, six Ringo Starr ringtones will also debut, and Capitol/EMI Music Catalog Marketing will release the first-ever career and label-spanning collection of Starr's best solo recordings, PHOTOGRAPH: The Very Best Of Ringo Starr.

Starr's EMI catalog will be available in digital form for the first time on a global basis. Fans will be able to purchase Starr's EMI catalog works from all of EMI's digital distribution partners, and the titles will also be part of EMI's premium download offering (free of digital rights management and in a higher-quality bit rate) from participating retailers.

To be released physically in CD and Collector's Edition CD/DVD packages and digitally, PHOTOGRAPH: The Very Best Of Ringo Starr presents 20 standout Starr tracks, including seven Top 10 Pop hits, released between 1970 and 2005 with Capitol, Atlantic, Mercury, Boardwalk, Private Music and Koch. The Collector's Edition adds seven never before released film and video clips on DVD, including original promotional films for "It Don't Come Easy," "Sentimental Journey," "Back Off Boogaloo," among others, and the music video for "Act Naturally" (with Buck Owens).

The world has known and loved Ringo Starr since he was a Beatle, and it is his unique talent and his love of creating and playing music that continues to captivate fans around the world, and which shines through in every one of his songs. "Ultimately, what's most impressive about Ringo Starr isn't what he's been, but rather who he is," said Rolling Stone magazine Contributing Editor David Wild. "The man's great heart and soul, his wit and wisdom." A liner notes essay by Wild is complemented by a selection of classic Starr photos in PHOTOGRAPH: The Very Best Of Ringo Starr's 12-page booklets. The CD will be released in a jewelcase, while the Collector's Edition will be presented in a deluxe fold-out digipak package.

PHOTOGRAPH: The Very Best Of Ringo Starr celebrates the legacy of this iconic and universally loved artist. Covering the full scope of Starr's solo career, the new collection's seven Top 10 Pop hits include "It Don't Come Easy," "Photograph," "Oh My My," "Snookeroo," "Back Off Boogaloo," "Only You (And You Alone)," and his playful and now tongue-in-cheek "No-No Song." Also included are "Act Naturally" (with Buck Owens), "You're Sixteen (You're Beautiful and You're Mine)," and the critically acclaimed "Weight of the World" and "Fading In and Fading Out."

PHOTOGRAPH: THE VERY BEST OF RINGO STARR (CD & Digital Album)

1. Photograph (1973)
2. It Don't Come Easy (1971)
3. You're Sixteen (You're Beautiful And You're Mine) (1973)
4. Back Off Boogaloo (1972)
5. I'm The Greatest (1973)
6. Oh My My (1973)
7. Only You (And You Alone) (1974)
8. Beaucoups Of Blues (1970)
9. Early 1970 (1971)
10. Snookeroo (1974)
11. The No-No Song (1974)
12. (It's All Down To) Goodnight Vienna (1974)
13. Hey Baby (1976)
14. Weight Of The World (1993)
15. A Dose Of Rock 'N' Roll (1976)
16. King Of Broken Hearts (1998)
17. Never Without You (2003)
18. Act Naturally (with Buck Owens) (1989)
19. Wrack My Brain (1981)
20. Fading In and Fading Out (2005)

PHOTOGRAPH: THE VERY BEST OF RINGO STARR (Collector's Edition) CD/DVD
DVD Contents:

Sentimental Journey (1970 promotional film)
It Don't Come Easy (1971promotional film)
Back Off Boogaloo (1972 promotional film)
You're Sixteen (You're Beautiful And You're Mine) (1973 promotional film)
Only You (And You Alone) (1974 promotional film)
Act Naturally (with Buck Owens) (1989 ? music video)
Goodnight Vienna (1974 ? promotional film for album)

Ringo Starr Ringtones (available August 28, 2007)

Photograph
It Don't Come Easy
You're Sixteen (You're Beautiful And You're Mine)
I'm The Greatest
Only You (And You Alone)
Back Off Boogaloo

"It's good to be back," said Ringo Starr. "It feels like home, just like Liverpool 8."

"We're thrilled Ringo's returning to Capitol/EMI -- the place where he started his solo career -- and delighted he will again be part of EMI's current roster around the globe," said Ronn Werre, President of EMI Music Marketing. "EMI is excited and privileged to work with Ringo to bring fans both his new recordings and his catalog, and we look forward to debuting his works in the digital format for the first time as well."

Although he was first known around the world as The Beatles' drummer, throughout more than 45 years as a global entertainment icon, Ringo Starr has enjoyed a successful and dynamic solo career as a singer, songwriter and drummer, an active musical collaborator, and as an actor. Drawing inspiration from classic blues, soul, country and rock 'n' roll, Starr continues to play an important role in modern music with his solo recording and touring.

"Ultimately, what's most impressive about Ringo Starr isn't what he's been, but rather who he is," says Rolling Stone magazine Contributing Editor David Wild. "The man's great heart and soul, his wit and wisdom."

Starr's next solo album, titled Liverpool 8, is scheduled for global release by EMI Music in January 2008, via Capitol/EMI in North America and Parlophone in the U.K.

Website: http://www.capitolrecords.com/
Website: http://www.emigroup.com/
Website: http://www.ringostarr.com/

--------------------------------------

June 17
Wilburys are UK album number one
by the BBC News services

Wilburys are UK album number one

The Traveling Wilburys made a return to the charts as the supergroup scored a number one UK album with a collection of their past hits.

The band - which included Roy Orbison, George Harrison and Bob Dylan - formed in 1988 and produced two albums.

Bon Jovi also scored a high new entry at two with Lost Highway, while the Police's greatest hits album reached number three.

Barbados-born singer Rihanna still has the No 1 single with Umbrella.

"Here's to George, Roy and the Boys, my favourite guys. Congratulations Wilburys," Olivia Harrison, George Harrison's wife, said about the Wilburys collection reaching number one.

Link to the BBC report: Wilburys are UK album number one

--------------------------------------

May 30
Where There's a Wilbury, There's a Way
Traveling Wilburys Music Available for the First Time in a Decade
Remastered and Expanded Collectible Packages Feature Unreleased Bonus Tracks and DVD

Hi,

I'm currently working on the release of The Traveling Wilburys Collection for Rhino Records. This is the first time the music of George Harrison and the Traveling Wilburys will be made available to the public in 10 years. It would be great if you could share this information with other fans by putting it up on Ottawa Beatles Site.

Miss Taylor Long
Special Ops Media
235 Park Ave S.
5th Floor
New York, NY 10003
212.219.0600 x251




Click the on air image for the Traveling Wilburys Listening Party, in RealPlayer media

Click the on air image for the Traveling Wilburys Listening Party, in Windows media, 56K

Click the on air image for the Traveling Wilburys Listening Party, in Windows media, 100K
LOS ANGELES -- Nearly twenty years after the creation of the band, and over a decade since the music was last available to fans, the music of The Traveling Wilburys will be reissued on June 12, 2007, in the U.S. and June 11, 2007, worldwide. Rhino Entertainment announced the project today and will distribute the package from the Wilbury Records label.
The previously released albums Traveling Wilburys Volume 1 and Traveling Wilburys Volume 3 feature inarguably some of music's greatest singer- songwriters -- George Harrison, Jeff Lynne, Roy Orbison, Tom Petty and Bob Dylan -- as the iconic band The Traveling Wilburys. Both CDs will be combined into one release, The Traveling Wilburys Collection, and will feature bonus tracks of rare and newly mixed previously unreleased music along with a bonus DVD featuring a 24-minute documentary showing unseen footage of the Wilburys and their five video clips.
The Traveling Wilburys collectible packages will be available in four configurations. Each configuration is a remarkable commemoration of this unique group.
* Standard Package -- Features 2 CDs (Volumes 1 and 3) with bonus tracks, bonus DVD of content and a 16-page collectible book.

* Deluxe Edition Set -- Linen-bound deluxe edition features 2 CDs (Volumes 1 and 3) with bonus tracks, bonus DVD, and a 40-page collectible book with photos, original liner notes, new liner notes and a uniquely numbered certificate of authenticity.

* Vinyl Edition -- Features 2 vinyl releases of Volumes 1 and 3 with an additional 12-inch featuring bonus tracks, a collectible album-sized book, plus additional postcards/posters.

* Digital Edition Bundle -- Features downloadable editions of both CDs (Volumes 1 and 3) with bonus tracks, video content and an interactive booklet.
The Traveling Wilburys release marks the first time in ten years the product has been issued. Marking the occasion, Rhino Entertainment President Scott Pascucci commented, "We're honored to be involved with making the music of this extraordinary group available again."
In trying to explain how the Wilburys originally came together, George Harrison once said, "The thing about the Wilburys for me is -- if we'd tried to plan it, or if anybody had said, let's form this band and get these people in it -- it would never happen, it's impossible. It happened completely, just by magic, just by circumstance. Maybe there was a full moon that night or something like that. It was quite a magical little thing really."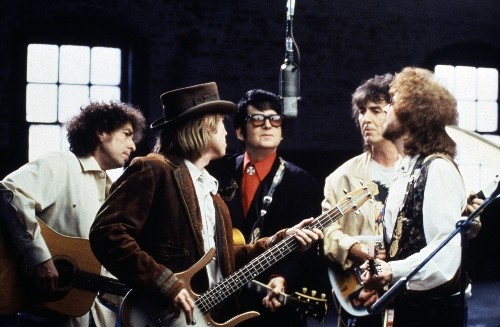 The Traveling Wilburys BACKGROUND
The Traveling Wilburys was not a carefully planned band, not formed from deep premeditation. Rather, the band was created in a casual blending of genuine friends one ordinary afternoon, which turned out to be anything but ordinary.
George Harrison needed a B-side song to accompany a European single release from his widely regarded Cloud Nine album. While in Los Angeles, George approached Jeff Lynne for help with the B-side, since he had co-produced the album. It happened that Jeff was working with Roy Orbison on the upcoming Mystery Girl album. Roy readily agreed to lend a hand in the musical effort. As fate would luckily dictate, George's guitar was at Tom Petty's house, and he too offered to join in and make some music. When the group showed up to record, Dylan also lent a hand to help complete the half-finished song George had written. George has often been quoted as saying, "And so everybody was there and I thought, I'm not gonna just sing it myself, I've got Roy Orbison standing there. I'm gonna write a bit for Roy to sing. And then, as it progressed, then I started doing the vocals and I just thought I might as well push it a bit and get Tom and Bob to sing the bridge." The final result was a song called "Handle With Care." George later said, "I liked the song and the way that it turned out with all these people on it so much that I just carried it around in my pocket for ages thinking, well what can I do with this thing? And the only thing to do I could think of was do another nine. Make an album."
The album they created was called the Traveling Wilburys Volume 1 -- a playful nod to the reality that subsequent volumes were unlikely. Volume 1 was released in October 1988 preceded by the single "Handle With Care." The album achieved wide critical acclaim, and most critics agreed that the music was so extraordinary because of the modest ambitions of the band, which translated to a fresh and relaxing sound. Rolling Stone Magazine instantly called it one of the Top 100 Albums of all time. The album also saw commercial success; it reached #3 on the Album charts, garnered double- platinum status and earned the group a Grammy® for Best Rock Performance by a Duo or Group.
In 1990, following the unexpected death of Roy Orbison in December 1988, the remaining members reconvened to record Traveling Wilburys Volume 3, dedicating the album to Lefty (Roy) Wilbury. With Harrison and Lynne producing again, both "She's My Baby" and "Wilbury Twist" became radio hits as the album reached #11 in the U.S. and achieved Platinum success.
Traveling Wilburys Official Myspace Page:
http://www.myspace.com/travelingwilburys
E-Card:
http://www.rhino.com/flashcards/travelingwilburys/
--------------------------------------
May 27
We salute the "Summer of Love" and the "40th Anniversary of Sgt. Pepper" with these quick news picks:
An english girl's summer of love by Glenys Roberts from the Daily Mail; Sgt. Pepper turning 40 by Bernard Perusse, CanWest News Service; It's 1967, and a sonic masterpiece by the Beatles launched the Summer of Love by Christopher Ave of the St. Petersburg Times; 40 years ago Friday, 'Sgt. Pepper' taught radio to play LPs by Jim Beckerman of North Jersey.com; Sgt. Pepper stands test of time by Michael Mccord of the Seacostonline; Take a musical trip back to 1967 by Jim Harrington of the Oakland Tribune; So Let Me Introduce to You by the TimesOnLine.
And an album, circa 1966, that inspired Sgt. Pepper: Flashback: the Beach Boys release Pet Sounds by the Rock Radio.
--------------------------------------
May 24
This just in from Robert Harrison, Amnesty International, Canada...
Hi Tony and John,

Green Day performed a John Lennon song for Amnesty on American Idol last night.
The Amnesty candle was very prominently visible on the band's bass drum:

http://www.marketwire.com/mw/iwprf?id=257155

A CD of John Lennon songs redone by U2, REM, Christina Aguilera, Aerosmith and
many other stars will be released on June 12th.

Rob
Green Day Rocks for Amnesty International on "American Idol" Season Finale Surprise Performance of John Lennon's "Working Class Hero" Raises Awareness for "Instant Karma: The Amnesty International Campaign to Save Darfur"

BURBANK, CA -- (MARKET WIRE) -- May 23, 2007 -- On Wednesday, May 23, Green Day treated millions of viewers to a surprise performance of John Lennon's "Working Class Hero" on the season finale of Fox's mega-hit TV show "American Idol." Drawing inspiration from Lennon's use of music to stimulate change, Green Day performed the song to raise awareness for Amnesty International's efforts for Darfur, Sudan. The song is currently available for purchase on iTunes and is featured on "Instant Karma: The Amnesty International Campaign to Save Darfur," a collection of iconic Lennon songs recorded by an array of best-selling artists to be made available for purchase both on CD and as digital downloads via online retailers beginning June 12.

"Instant Karma" aims to harness the power of Lennon's solo songbook to inspire a new generation of activists to stand up for human rights. The caustic "Working Class Hero" appears on Lennon's first post-Beatles solo album, "John Lennon/Plastic Ono Band" (1970), and is considered one of his most overtly political songs.

"We wanted to do 'Working Class Hero' because its themes of alienation, class, and social status really resonated with us," says Green Day singer-guitarist Billie Joe Armstrong.

Larry Cox, executive director of Amnesty International U.S.A., adds, "We know music's power to unite and inspire people. With hundreds of thousands dead, millions driven from their burned out villages and rape being used as a tactic in the Darfur conflict, the world needs a mass mobilization demanding action and justice. The 'Instant Karma' campaign combines John Lennon's passionate desire for us to imagine a more peaceful world with Amnesty International's expertise in achieving justice. 'Instant Karma' allows ordinary people to lend their hand in saving lives -- a notion we think would make John proud."

Green Day's efforts for Amnesty International also include a philanthropic partnership with Hard Rock International through which the band will unveil the latest limited edition Signature Series T-shirt. Proudly designed by the band members, the Green Day Signature Series T-shirt will benefit Amnesty International and beginning June 12 will be sold exclusively at Hard Rock locations around the world.

The two-CD set of "Instant Karma," which will be released by Warner Bros. Records, boasts a stellar line-up of 23 world-class artists from a variety of genres putting their own unique spin on classic songs from Lennon's solo songbook. The artists -- who come from the worlds of rock, pop and country -- include longtime activists U2 ("Instant Karma"), R.E.M. ("#9 Dream") and Jackson Browne ("Oh, My Love"); female pop powerhouses Christina Aguilera ("Mother"), Avril Lavigne ("Imagine"), and Corinne Bailey Rae ("I'm Losing You"); country stars Big & Rich ("Nobody Told Me"); alternative favorites Snow Patrol ("Isolation"), The Flaming Lips ("(Just Like) Starting Over"), Postal Service ("Grow Old With Me") and Regina Spektor ("Real Love"); best-selling rockers Aerosmith ("Give Peace a Chance"), Lenny Kravitz ("Cold Turkey") and Los Lonely Boys ("Whatever Gets You Thru The Night"); and pensive singer-songwriters Jakob Dylan with Dhani Harrison ("Gimme Some Truth") and Ben Harper ("Beautiful Boy").

The rights to Lennon's songs were generously donated by Yoko Ono, who has contributed all music publishing royalties. Amnesty International chose to harness the power of Lennon's music to inspire a new generation of activists to stand up for human rights. Proceeds from CD and digital sales will support Amnesty International and its campaign to focus attention and mobilize activism around the urgent catastrophe in Darfur and other human rights crises.

"It's wonderful that, through this campaign, music that is so familiar to many people of my era will now be embraced by a whole new generation," Ono says. "John's music set out to inspire change, and in standing up for human rights, we really can make the world a better place."

"John Lennon was not just a famous Beatle, he was the social conscience of his generation," says Jeff Ayeroff, one of the album's executive producers. "By reinterpreting his music and reintroducing it to a new generation, we shine a light on the darkness that is Darfur. Yoko Ono's gift of John's music to Amnesty International, whose work points out the pain and injustice in the world, is a true beacon of light. Give peace a chance is all we are saying."

Winner of the 1977 Nobel Peace Prize, Amnesty International includes people from all walks of life taking action and is composed of more than 2.2 million human rights activists worldwide. Its members protect people wherever justice, freedom, truth and dignity are denied. Amnesty International investigates and exposes abuses, educates and mobilizes the public and helps transform societies to create a safer, more just world.

Amnesty International has a long history of activism involving musicians including 1988's worldwide Human Rights Now! Tour and 1998's Paris concert, which honored the 40th and 50th anniversaries of the Universal Declaration of Human Rights, respectively. Collectively, the concerts featured performances by Bruce Springsteen and the E Street Band, Sting, Peter Gabriel, Tracy Chapman, Youssou N'Dour, Alanis Morissette, Jimmy Page, Robert Plant and Radiohead.

For more information about "Instant Karma: The Amnesty International Campaign to Save Darfur" or Amnesty International, please visit http://www.InstantKarma.org in the United States or http://www.amnesty.org/noise outside the United States.

http://www.instantkarma.org
http://www.amnesty.org/noise
http://www.wbr.com


For more information, please contact:
Carla Sacks
carla@sacksco.com
Ross Clark
ross@sacksco.com
Sacks & Co.
212.741.1000

Brian Bumbery
Warner Bros. Records Publicity
818-953-3203
brian.bumbery@wbr.com

Gwen Fitzgerald
Amnesty International
202-544-0200 ext. 302
Fitzgerald@aiusa.org


SOURCE: Warner Bros. Records
--------------------------------------
May 21
Ringo Starr has declared that Sergeant Pepper was not The Beatles' greatest album.
As the 40th anniversary of Sergeant Pepper's Lonely Hearts Club Band is around the corner, former Beatles drummer has admitted that he is not a great admirer of the celebrated recording.

In spite of the album repeatedly being called as the greatest in rock history, Starr maintains that the band was not at their best with the efforts, and claims that the group recorded finer songs on Revolver in 1966 and 1968's White Album.

"It served its purpose. But as a musician I preferred Revolver and I preferred the White Album because we were back to being musicians. It was like everybody got their madness out in Sergeant Pepper," the New York Daily News quoted Starr, as saying.

Ringo's comments have surfaced just days after it was revealed that his former band mate, Sir Paul McCartney, would not be celebrating Pepper's 40th anniversary next month, as he'll be too occupied with the promotion of his new album, Memory Almost Full.

© Copyright Dailyindia.com/ANI
--------------------------------------
May 13
Memory Almost Full update...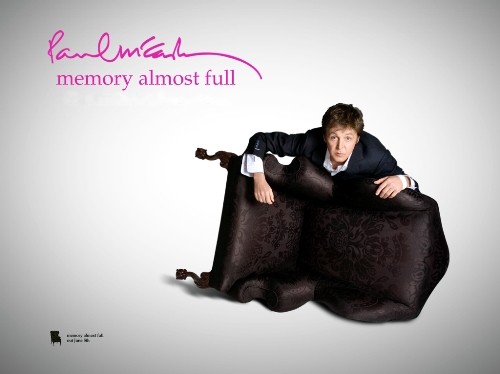 Paul McCartney fans can expect two different CD versions of his forthcoming album "Memory Almost Full". The first version will be the regular CD with 13 tracks. The second version, a deluxe limited release, will contain the original 13 tracks plus 3 bonus tracks and audio commentary from Paul.
"Memory Almost Full" will hit the stores on June 5, 2007.
--------------------------------------
Traveling Wilburys (2 CD/ 1 DVD) [DELUXE EDITION]...
An upcoming Traveling Wilburys deluxe limited edition release will comprise of three CD's with bonus tracks and one DVD containing musical videos. All tracks have been re-mastered and fans will also get a 40-page booklet.
The Traveling Wilburys were a supergroup created by former Beatle George Harrison and former Electric Light Orchestra (ELO) rocker Jeff Lynne. Here is the supergroup lineup for Volume 1 and 3:
The Traveling Wilburys of Volume 1 were:

Nelson Wilbury - George Harrison
Otis Wilbury - Jeff Lynne
Lefty Wilbury - Roy Orbison
Charlie T. Jnr. - Tom Petty
Lucky Wilbury - Bob Dylan

The Traveling Wilburys of Volume 3 were:

Spike Wilbury - George Harrison
Clayton Wilbury - Jeff Lynne
Muddy Wilbury - Tom Petty
Boo Wilbury - Bob Dylan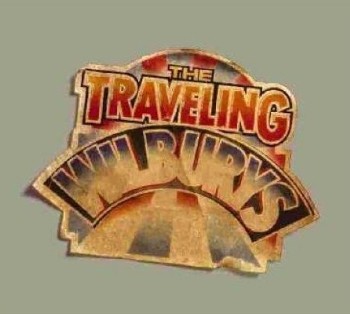 Track Listings
Disc: 1
1. Handle With Care [Disc 1, Volume 1]
2. Dirty World [Disc 1, Volume 1]
3. Rattled [Disc 1, Volume 1]
4. Last Night [Disc 1, Volume 1]
5. Not Alone Any More [Disc 1, Volume 1]
6. Congratulations [Disc 1, Volume 1]
7. Heading For The Light [Disc 1, Volume 1]
8. Margarita [Disc 1, Volume 1]
9. Tweeter And The Monkey Man [Disc 1, Volume 1]
10. End Of The Line [Disc 1, Volume 1]
11. Maxine (Bonus) [Disc 1, Volume 1]
12. Like A Ship (Bonus) [Disc 1, Volume 1]
Disc: 2
1. She's My Baby [Disc 2, Volume 3]
2. Inside Out [Disc 2, Volume 3]
3. If You Belonged To Me [Disc 2, Volume 3]
4. The Devil's Been Busy [Disc 2, Volume 3]
5. 7 Deadly Sins [Disc 2, Volume 3]
6. Poor House [Disc 2, Volume 3]
7. Where Were You Last Night? [Disc 2, Volume 3]
8. Cool Dry Place [Disc 2, Volume 3]
9. New Blue Moon [Disc 2, Volume 3]
10. You Took My Breath Away [Disc 2, Volume 3]
11. Wilbury Twist [Disc 2, Volume 3]
12. Nobody's Child (Bonus) [Disc 2, Volume 3]
13. Runaway (Bonus) [Disc 2, Volume 3]
Disc: 3
1. The True History Of The Traveling Wilburys [DVD]
2. Music Videos
3. Handle With Care [DVD]
4. End of The Line [DVD]
5. She's My Baby [DVD]
6. Inside Out [DVD]
7. Wilbury Twist (2007 Version) [DVD]
Traveling Wilburys (2 CD/ 1 DVD) [Deluxe Edition] will hit the stores on June 12, 2007.
------------------------------------------------
May 12
Beatles on iTunes a 'nonevent,' analysts say
by Ben Charny
MarketWatch (MCT)
SAN FRANCISCO - Despite signs that Apple Inc. may land a historic deal with the Beatles to make the band's entire catalog of music available on its iTunes store, analysts say that such a move would be a "nonevent" in terms of the company's profits.

Rumors of such a deal have been circulating for years. Speculation grew to a feverish pitch Friday when ex-Beatle Paul McCartney told Billboard magazine that an agreement with iTunes is "virtually settled."

Currently, none of the digital-music merchants has rights to sell Beatles tunes online.

Apple's iTunes is by far the largest player in the sector, but the company was hampered by a long-running trademark dispute with the band's music-publishing arm, which is named Apple Corps.

The two sides reached a settlement in February, which many expected to pave the way for an eventual deal to sell Beatles songs.

Still, this won't do much to boost profits at Apple and other online sellers, analysts said during interviews Friday.

At 99 cents a song, it is believed by most that Apple simply breaks even on song sales.

Though the company does not disclose its actual profitability on music sales, Chief Executive Steve Jobs has said publicly that there is little in the way of profits in sales of music. He added that he started iTunes as a way to help boost sales of the company's popular iPod music player.

"Having the Beatles on iTunes is fabulous, but it's a nonevent," according to W.R. Hambrecht & Co. analyst Matthew Kather, who has a buy rating on Apple.

"It's not a needle mover," agreed Shaw Wu, an analyst with American Technology Research, who also has a buy rating on Apple.

Wu and others believe that to significantly boost any music seller's bottom line, it would take a jump in online sales, and such a spike is unlikely to come from the sudden availability of the Beatles.

Still, the development is sure to be a boon for music aficionados and for Apple Corps, the company that manages the Beatles' commercial interests, Wu said.

Meanwhile, Apple Corps and EMI Group, which holds the rights to the band's recordings, in April said that they had settled a long-standing dispute over royalties - paving the way for the band to release its back catalog through digital-music retail platforms.

A recent agreement between Apple Inc. and EMI to make EMI's artists available over iTunes without copyright-protection software, albeit at a higher price point, also has raised expectations that a deal will soon be reached to allow the Beatles' material to be sold digitally.
Link to article from Pop Matters Magazine: Beatles on iTunes a 'nonevent,' analysts say
------------------------------------------------
May 10
McCartney Promotes Pete Best Coffee House
SIR PAUL McCARTNEY is to appear in a new five-minute promotional film to promote former The Beatles bandmate Pete Best's Liverpool, England coffee shop.

The drummer now owns the city's legendary Casbah Coffee Club, where the Fab Four once hung out before they became superstars.

The venue, which was recently named a historic building by the English Heritage, was once housed in Best's childhood home.
McCartney admits he was thrilled to be asked to take part in the publicity campaign: "I think it's a good idea to let people know about the Casbah. They know about the Cavern, they know about some of those things, but the Casbah was the place where all that started." The Quarrymen, featuring John Lennon, George Harrison and McCartney, performed at the opening night of the Casbah on 29 August, 1959.

The commercial, which also features an appearance by John Lennon's first wife Cynthia Lennon, will premiere on Friday (11May07) in and around Liverpool.

© World Entertainment News Network
------------------------------------------------
May 9
Ringo Starr Would Prefer To Watch The Rolling Stones On TV

The Beatles drummer Ringo Starr is unimpressed by the Rolling Stones' live performances - and insists he'd rather watch them from the comfort of his own home. The star admits he didn't enjoy sitting in the audience at one of the rockers' stadium concerts, as he spent the duration of the gig watching the band on a huge screen.

He says, "(Rolling Stones' frontman) Mick (Jagger) got us the tickets and we had great seats, but we ended up watching the screens all the time.

"I thought, 'Well, I can just watch them on TV', so I haven't bothered going to a stadium show since.'"
© World Entertainment News Network
------------------------------------------------
May 5
Quick news picks
From the Globe and Mail: "The Fab Four's Fifth, still going strong" -- The legendary Beatles producer, now 81, talks to James Adams about a six-decade career packed with legends, and not over yet.
From the Daily Express (published April 29th): "Beatles Back To Where They Once Belonged." Chris Goodman reports that there may be a third unreleased Beatle track offered up to fans in the way of a digital download.
------------------------------------------------
May 1
Memory Almost Full out Monday June 4th 2007
By Paul McCartney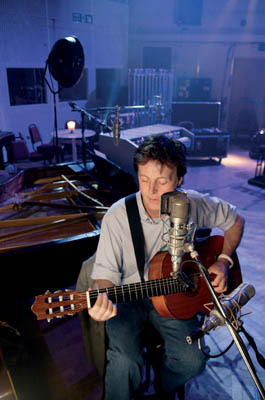 I actually started this album, Memory Almost Full, before my last album Chaos And Creation In The Backyard (released September 2005). The first recording session was back in the autumn of 2003 at Abbey Road with my touring band and producer David Kahne. I was right in the middle of it when I began talking with Nigel Godrich about a brand new project (which became Chaos And Creation In The Backyard).

When I was just finishing up everything concerned with Chaos and had just got the Grammy nominations (2006) I realised I had this album to go back to and finish off. So I got it out to listen to it again, wondering if I would enjoy it, but actually I really loved it. All I did at first was just listen to a couple of things and then I began to think, 'OK, I like that track – now, what is wrong with it?' And it might be something like a drum sound, so then I would re-drum and see where we would get to.
I took it from there and built it up. I went through, track by track, making changes as I went along. I fixed things I wasn't too keen on and it just evolved from there. Without me knowing, or really trying, it started to get its own theme, a sort of thread that holds it all together. So I suppose it's about half new stuff and half old stuff from 2003.

In places it's a very personal record and a lot of it is retrospective, drawing from memory, like memories from being a kid, from Liverpool and from summers gone. The album is evocative, emotional, rocking, but I can't really sum it up in one sentence.

There is a medley of 5 songs towards the end and that was purposefully retrospective. I thought this might be because I'm at this point in my life, but then I think about the times I was writing with John and a lot of that was also looking back. It's like me with 'Penny Lane' and 'Eleanor Rigby' - I'm still up to the same tricks!
I know people are going to look at some of the songs and interpret them in different ways but this has always been the case. The thing is that I love writing songs, so I just write and write. I never really get to a point where I start thinking I'm going to write about specific subjects. Inevitably though, what I am thinking is going to find its way into what I'm doing.

The opening track of the album is 'Dance Tonight'. I recently got myself a mandolin and I was just playing about with it and came up with the basis of this track. A couple of weeks ago we made the video, which was great fun. It's directed by Michel Gondry (Eternal Sunshine Of The Spotless Mind) and stars Natalie Portman and Mackenzie Crook. I'm not going to give the plot away. You'll have to go and watch it for yourself, but we had a good time doing it.

The album title came after I had finished everything. For me, that's when they normally come, with the exception of maybe Sgt. Peppers, otherwise I don't think I have ever made an album with The Beatles, Wings or solo where I have thought of a title and a concept. I was thinking about what would sum the whole thing up and 'Memory Almost Full' sprung to mind. It's a phrase that seemed to embrace modern life; in modern life our brains can get a bit overloaded. I realised I had also seen it come up on my phone a few times. When I started bouncing the idea round with some friends they nearly all got different meanings out of it, but they all said they loved it. So the feedback helped solidify the title.

After completing the album I then started thinking about the album artwork and how I'd want it to look. I really wanted to make the CD a desirable object. Something that I know I'd want to pick up from the shelf, something that would make people curious. I hope our final concept has done that. The album sleeve itself includes an etching by a friend of mine, Humphrey Ocean. As with the album lyrics, I'm looking forward to seeing how people might interpret the artwork.

Currently I'm just starting out on the promo trail and beginning to get the first bits of feedback about the album and so far so good! It's interesting now as I'm getting to hear what other people are making of the songs and what their feelings are. I'm also talking about the album myself and I'm really enjoying the discovery process.

I really enjoyed making this album with David Kahne and I'm proud of all the songs. We had a great time. I hope that the fun we had will communicate itself to the people who are going to listen to it.

All the best,
Paul McCartney, April 2007

Full Track Listing

1. Dance Tonight
2. Ever Present Past
3. See Your Sunshine
4. Only Mama Knows
5. You Tell Me
6. Mister Bellamy
7. Gratitude
8. Vintage Clothes
9. That Was Me
10. Feet In The Clouds
11. House Of Wax
12. End of the End
13. Nod Your Head

www.paulmccartney.com
www.meyesight.com
------------------------------------------------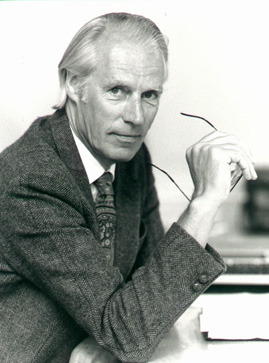 April 16
Aeroplan and The Globe and Mail Presents...
An Evening with Sir George Martin - in Toronto and Vancouver!
Thought you and your site visitors would be interested in these two events coming up in Toronto & Vancouver:

TORONTO, ON (April 16, 2007) – Canadian Beatles fans will have a once in a lifetime opportunity to enjoy a live, multi-media presentation from legendary music producer, Sir George Martin. Over the course of his career, Martin produced a wide range of music including pop, rock, jazz, country, folk, blues, metal, avant-garde, classical and soundtracks, but is best known for his work with The Beatles.
Often referred to as 'The Fifth Beatle', he signed The Beatles to a recording contract in 1962 and produced their ground-breaking hits and albums helping them to achieve their distinctive sound.
An Evening with Sir George Martin features music, images, and behind-the-scenes stories and anecdotes from Sir George with a focus on the making of the great Sgt. Pepper's Lonely Hearts Club Band album and his recent work with Cirque du Soliel for their Vegas "Love" show and #1 album of the same name.

Toronto:
Date: Thursday, May 3, 2007
Time: 7:30 p.m.
Venue: Winter Garden Theatre, 189 Yonge St.
Tickets: $ 68 plus tax and charges. Available through Ticketmaster. 416-872-5555

Vancouver:
Date: Monday, April 30
Time: 7:30 p.m.
Venue: Chan Centre for the Performing Arts, University of British Columbia, 6265 Crescent Road
Tickets: $ 66 plus tax and charges. Available through Ticketmaster. 604-280-3311

Nancy Evans
Environics Communications
------------------------------------------------
April 10
He's leaving home....bye, bye: Neil Aspinall retires
LONDON, April 10 /PRNewswire/ -- Today Apple Corps Ltd. announced that Jeff Jones will become Chief Executive Officer of Apple Corps Ltd. Apple welcomes Jeff, who comes with over 30 years experience in the music business with a brilliant record. He leaves his position of Executive Vice President, Legacy Recordings/Sony BMG Catalog Worldwide where he has been since 1995.

Apple also announces the departure of Neil Aspinall, who had been with John, Paul, George and Ringo for a spectacular 40 plus years, during which he played an indispensable role for the four. He was there since the inception of the band in Liverpool and has meant so much to the Beatles' family for all these years and still does. However, he has decided to move on. Apple as a whole, and each member of this company, wishes him great success in whatever endeavor he chooses to pursue in the future.

SOURCE Apple Corps Ltd.
------------------------------------------------
April 6
Quick Beatle news picks:
Unseen photograph of Paul McCartney wearing glasses circa Sgt. Pepper 1967; EMI has big release for iTunes but no Beatles; Yoko Ono Gives 'Wish Tree' to Washington DC (with several on-line streaming video from VOA news); Pattie Boyd's autobiography, "Wonderful Tonight", reveals how Clapton Note Stole 'Layla'
------------------------------------------------
April 1
The Hy-Tones visits the Ottawa Beatles Site
Hi John,
Just happened on your site while I was surfing, spotted your 'Cavern Timeline' and was very impressed with your research, there, I thought goes a man who had been to the Cavern! I assume that you have deep roots in Liverpool. or maybe I am completely wrong.
Any road up, just wanted to thank you for the site and the happy hour spent wandering through the links. I am a member of a reformed early Merseyside band called The Hy-Tones. They were formed in Huyton, Liverpool in 1958.
In their early days The Hy-Tones were a rock-abilly band covering 1950's rock and roll, Fats Domino, Carl Perkins, Bill Haley, Bobby Darin Eddie Cochran, Gene Vincent and the like.
Started originally by Billy Hughes, Jimmy O Connor, Derek Gill, Stan Foster and Stan Johnson, the band later had names like Howie Casey and Derry Wilkie join them. They also had an 18 year old guitarist Brian Griffiths substitute Billy Hughes. Griff at the time lived in Old Swan and worked for The Lybro Overall Factory in Low Hill. The original band played The English Electric Club (East Lancs Road), Blair Hall, Moss Bank Labour Club, Wilson Hall, The Locarno, Litherland Town Hall, Orrel Park Ballroom, The Holyoake Hall and of course The Cavern.
I myself am a Londoner and as such wasn't really involved in the Mersey scene, my haunts were The Marquee and other clubs around Soho.
The band as it plays at moment includes Jimmy O Connor (guitar/vocals) and Arnie Neale(ex Tempos, bass) and myself on lead, we still play The Cavern on a regular basis, although now its on the opposite side of Matthew Street!
Thank you for your site, well worth a second visit.

Take Care,
Vic Triggle
Related link: J O'Connor & The Hy-Tones with photograph of Vic Triggle in the Cavern playing guitar.
------------------------------------------------

March 31
La France et les Beatles, Volume 4 CD
is now available!

La France et les Beatles are French covers of Beatles songs only published in France between 1963 and 1971.

This is Volume 4 of a 5 CD compilation issued by Magic Records in France.

"Every track has been carefully selected from the best possible sources and remastered in 24 bits." -- Laurent Giacomelli.

Click on the above "Magic Records" logo for more information on the
"La France et les Beatles Vol. 4"

Note: Magic Records compilation series is done in association with Universal Music France, EMI Music France, and Sony BMG Music France.
------------------------------------------------
March 24
Tentative CD releases from Paul, George and Ringo
It looks as though this coming June might be a busy month with CD releases from Paul, George and Ringo.
Sir Paul McCartney, who has departed from Capitol records, is working on a new album that is to be distributed on Starbucks Coffee "Hear Music" label. "The album is slated for release this summer and will be available at all traditional music outlets and Starbuck locations internationally," states a news release from paulmcartney.com. Starbucks has approximately 14,000 retail coffee chains in which to distribute McCartney's forthcoming CD. His last album, "Chaos and Creation in the Backyard" sold 533,000 copies in the United States according to Nielsen Soundscan.
George Harrison's "Traveling Wilburys Volume 1" and "Traveling Wilburys Volume 3" is being re-issued by Wilbury Records/Rhino. The two volumes will be bundled together as one package. They will include bonus tracks and a 24-minute DVD documentary with 5 music videos. The bonus tracks will include two unreleased songs: "Maxine" and "Like a Ship" while two other tracks which appeared on the benefit album for Romanian orphans are "Runaway" and "Nobody's Child". The deluxe linen-bound edition is to hit the stores on June 12.
Ringo Starr is working a new album entitled "Liverpool 8". The new album will apparently be less Beatle-esque than has previous CD releases and is expected to be released sometime in June.
------------------------------------------------
March 18
Jury selection for accused murderer Phil Spector starts tomorrow!
MEDIA ADVISORY AND SO WE START…

The Long Awaited Trial of Phil Spector for the Murder of Actress, Producer, Comedian Lana Clarkson

Los Angeles, CA (rushprnews) 16 March 2007 - The trial of accused murderer Phil Spector is scheduled to start jury selection this Monday, March 19th, in downtown Los Angeles. We are so looking forward to hearing the words from the Court.

"The People v Phil Spector". Edward Lozzi, former publicist and grieving friend, will be in attendance throughout the trial and will be available for interviews, statements and assessments as he has done so over these past long four years since her murder. We hope that our friends in the media from around the world who will be covering this trial will do so with fairness and equality. The jury will be listening and reading your work.

For example, your readers are more than satisfied with the constant barrage of profiles and explanation's of who Phil Spector was and of his ancient Wall of Sound. However, there has not been much said about the actual victim Lana Clarkson, who insiders in Hollywood have known as a consummate career actress, producer and comedian for the past 27 years. The most erroneous deduction from a minority in the media has been sadly misleading. Lana Clarkson did not fall on hard times. She was far from it.

Due to pending litigation with the Wrongful Death lawsuit, most of you know that family members and Lana's legal team, led by her attorney Roderick Lindblom, have for the most part remained quiet. We ask that you respect this and not take that as a license to neglect your usual journalistic excellence. We also ask you not to pay much attention to the influx of independent authors who rushed their books and revised editions of existing Phil Spector books to market.

Most of these writings are pure speculation, shoddy journalism and have been endorsed and in some cases edited by Phil Spector himself. We remind you that Lana Clarkson's official biography http://www.livingdollproductions.com and her http://www.imdb.com has all the basic journalistic information you need. It's only fair that you use more of this and less of the "wall of sound".

Thank you. Edward Lozzi, Edward Lozzi & Associates Public Relations 310-922-1200

Edward Lozzi & Associates
9454 Wilshire Blvd. Suite 600
Beverly Hills, CA 90212
310-922-1200
http://www.lozzipr.com
-END-
www.rushprnews.com, press release distribution services and newswire. Link to actual article: The Long Awaited Trial of Phil Spector for the Murder of Actress, Producer, Comedian Lana Clarkson
------------------------------------------------
March 17
REPLAY The Beatles to perform at La Ronde on June 27th
Where: At JARDIN DES ETOILES (La Ronde) Montréal, Québec

Time: Wednesday June 27, 2007

No Cost: Free show with entrance to La Ronde

20:30 - Set 1 "Beatlemania"
10:00 pm FIREWORKS England
23:00 - Set 2 "Get Back"

See you soon!

REPLAY The Beatles - "Revivez La Magie...Relive The Magic"
www.replaythebeatles.com
Added REPLAY concert date
Where: La Ronde, Montréal, Québec
Time: Friday July 20
La Ronde - Floating Stage
"REPLAY - TRIBUTE TO THE BEATLES"
20:00 - 21:30
See you soon!
Quick news picks: Documents Prove that Lennon never fell out with the Fab Four; Ono wants focus to be on Lennon art; 60 Seconds: Cillia Black; A new edition of MOJO Magazine will commemorate the 40th Anniversary of Sgt. Pepper album
------------------------------------------------
March 12
Paul McCartney splits with Capitol Records and signs up with Starbucks' new record label
The following excerpt is from Foxnews.com
"McCartney will be the first artist signed with Starbucks' new record label. News of the label and McCartney's potential involvement were first suggested in Sunday's New York Post.
"But I can tell you exclusively: It's a done deal. It will be announced this week. McCartney will first offer just his new album to Starbucks for a fall release. The rest of the catalog he will sit on for the moment.

"Capitol, I can also tell you, is not happy. They are part of the ailing EMI Records empire. EMI, like Warner Music, is suffering and could collapse at any time. This news is a terrible blow to them."
For the complete article by Roger Friedman of Foxnews.com, please click: Exclusive: Paul McCartney Leaving Capitol Records After 40 Years
------------------------------------------------
March 10
The City of Orillia, Ontario, to host a 3-day Beatle festival, Sept. 21-23
The following article is from Kitchener's "The Record":
"The city of Orillia plans to stage a three-day Beatles festival this fall to celebrate the 50th anniversary of the first meeting of John Lennon and Paul McCartney in 1957.
"Festival highlights include an appearance by Allan Williams, the Beatles' first booking agent, as well as tribute performances across the city, a vendors marketplace, a street festival, educational presentations and Beatles exhibits.
"The event will be staged Sept. 21-23."
Links: Orillia plans Beatle Festival + Orillia plans 3-day Beatle Festival
------------------------------------------------
February 24
Attention Montréal and Ottawa residents:
Did you attend one of the two Beatles concerts at the Montréal Forum on September 8, 1964? If so, a researcher would love to hear about your fond memories of the event!
Dear John,
I am still making researches on this famous day, September 8th 1964 [when the Beatles performed in Montréal]. Thanks in part to your tips, I have found many interesting things about that day but I am sure that there is still a lot to learn. Among other things, I have found many newspapers from September 9th and they are surprisingly interesting because most of them are...hostile to the Fab Four!
In my project, I am interested in testimonies of people who were there at the show that day. To contact the more people I can, I have created a bilingual website that explains my project and from where people can reach me: http://pages.videotron.com/beatles/.
So I was wondering if you could put an hyperlink on your site to announce my site and help me to reach as many people as possible? I think that this site can be interesting for residents of Ottawa because I read that many busses were filled with teens from Ottawa and around to go to Montréal to see the show. I have created an English banner that you can put on your page with the address.
Thanks for everything in advance.
Best regards,
Paul Martin
[ moitiémoitié exposition inc. ]
8334, avenue Casgrain
Montréal (Québec) H2P 2K8
514 387-1922 Fax : 514 387-0338
http://www.moitiemoitie.com
------------------------------------------------
February 19
Press Release
Canada Post: Beatlemania Lives on in Canada
OTTAWA, ONTARIO -- (CCNMatthews - Feb. 19, 2007) - The Royal Mail's first stamp issue of 2007 was to celebrate the 1960's music phenomenon, The Beatles. To acknowledge their international impact, Canada Post will be selling two United Kingdom products at select Post Offices in late February.

Offering Britain's newest stamps in Canada will allow the memorabilia market to join in the excitement of stamp collecting. Designed by Michael Johnson, the Beatles set features six era-defining album sleeves, brought together on six stamps. The titles are: With The Beatles, Help!, Revolver, Sgt. Pepper's Lonely Hearts Club Band, Let It Be and Abbey Road.

The Beatles Stamp Set Presentation Pack includes a fully illustrated folder containing a set of all six self-adhesive stamps and the souvenir sheet. Also available will be The Beatles First Day Cover Set consisting of two first day cover envelopes, one for the set of six stamps and one for the souvenir sheet. Each product will sell for $14.99.

Royal Mail has recently started promoting stamps from foreign postal administrations, Canada Post stamps being their first promotion.

Canada Post has previously offered Britain's Princess Diana stamps and the U.S. stamps featuring Elvis and Marilyn Monroe. These stamps were well received and sold out quickly.

Additional information about Canadian stamps can be found in the Newsroom section of Canada Post's website, and downloadable high-resolution photos of these new stamps are in the Newsroom's Photo Centre. Both U.K. products will be available at participating post offices, and can be ordered online by following the links at Canada Post's website www.canadapost.ca, or by mail order from the National Philatelic Centre. From Canada and the USA call toll-free: 1-800-565-4362 and from other countries call: (902) 863-6550.
Contact Info:
Canada Post
Nicole Lemire
613-734-8888
nicole.lemire@canadapost.ca
www.canadapost.ca
------------------------------------------------
February 17
Classic original photographs of The Beatles -- chucked in the trash
The following excerpt written by Richard White, the Sun U.K...
CLASSIC original photographs of The Beatles were lost forever after they were accidentally chucked in the trash.
The iconic 1963 pictures — used on the cover of the Fab Four's first official album Please Please Me — were stored in two boxes at an EMI base.
But although they were marked Not Rubbish — Do Not Remove, a cleaner allegedly admitted binning them.
Now EMI and Apple Corps bosses are suing the cleaner's firm for £700,000, claiming they were negligent, failed to follow instructions, failed to take reasonable care and failed to properly train or supervise their employee.
- To read the full report, please click: Dis-please, Please Me
Deal Ends Case Against Yoko Ono's Chauffeur
By Anemona Hartocollis, New York Times
The following excerpt is from the New York Times, published February 17, 2007...
Nearly two months after Yoko Ono's chauffeur accused her of destroying his marriage and his self-esteem, and demanded $2 million in compensation, prosecutors yesterday dropped extortion charges against him and allowed him to plead guilty to a lesser charge.

In a deal that the Manhattan district attorney's office said Ms. Ono had agreed with, the chauffeur, Koral Karsan, 50, pleaded guilty to attempted grand larceny in the third degree, a felony, and was sentenced to the 60 days he has spent in jail.

Mr. Karsan was immediately released into the custody of immigration officials because he is in the United States from his native Turkey on an expired business visa.
- To read the full report, please click: Deal Ends Case Against Yoko Ono's Chauffeur
------------------------------------------------
February 13
Sam Leach to be inducted into the Merseybeat Hall of Fame this coming Sunday, February 18th
I felt you might want to know about the above event this coming Sunday.
As you can guess I'm extremely `chuffed' at this honour.
Best regards.
Sam. (see below).

The Merseybeat Story Presents........."The Merseybeat Hall of Fame"
During the past 18 months, the Merseybeat Story which is held at Fort Perch Rock, New Brighton, home of the famous Tower Ballroom; has presented many Merseybeat icons in its monthly event. It consists of talks with question & answer sessions and live music from the featured artist. Past participants have included:
King-Size Taylor, John Gorman (Scaffold), The Undertakers, Jackie Lomax, Group One with Harry Prytherch on drums and Faron to name a few.....

The Merseybeat Story is very proud to announce the inauguration of the 'Merseybeat Hall of Fame' - Sunday 18th February 2007. The first Inductee will be Mr Sam Leach, in recognition of his life-time work and services to Beatles and Merseybeat history. He has a rich history from his early promotions at The Tower Ballroom, his legendary club promotions at the Cassanova Club, the Iron Door Club and the Peppermint Lounge, to his John Lennon memorial concert at St Georges Plateau, Liverpool. Today he continues to tour the world lecturing on Beatles and Merseybeat history.

To present the award we have a special guest, Mr Johnny Hutchinson (The Big Three). The master of ceremonies will be Harry Prytherch (Remo Four, Group One). The afternoon will also include a live music set by a featured artist and concluded with a jam session.

Robin Bird, son of renowned Wallasey photographer Bob Bird, has agreed to display a number of photographs featuring the Tower Ballroom and many Merseybeat groups.

Sunday 18th February Admission is £5.00. Cafe and Bottle Bar available Start time 1.00 pm till 4.00 pm

Further information can be obtained from allan Schroeder Tel: 0151 639 8245 allan@schroeder19442.wanadoo.co.uk or view the website at http://www.themerseybeatstory.piczo.com

For a full history of Sam Leach view http://www.samleach.com

Please forward or share this information with any interested persons, thank you.
------------------------------------------------
February 11
Beatles' Apple Corps and Apple Inc. reach trademark agreement
by Archer, 99.5 "The Mountain"
The Beatles' Apple Corps and computer giant Apple Inc. have reached an agreement which will end a 26-year dispute over the Apple brand.
Under the agreement, Apple Inc. will take full control of the Apple trademark and license portions of it back to Apple Corps. The monetary terms of the settlement are confidential, but the agreement includes the abandonment of lawsuits between the two firms.

In announcing the deal, Apple Inc. chief Steve Jobs said, "We love the Beatles and it has been painful being at odds with them over these trademarks. It feels great to resolve this in a positive manner, and in a way that should remove the potential of further disagreements in the future."

"It is great to put this dispute behind us and move on," said Apple Corps spokesman Neil Aspinal. "We wish Apple Inc. every success and look forward to many years of peaceful cooperation with them."

The deal is expected to pave the way for the Beatles music catalogue to make its debut on Apple's iTunes. Aspinal says the catalogue is still in the process of being digitized.

The two companies have been arguing over use of the Apple trademark since George Harrison spotted a magazine ad for an Apple computer in 1980. The Beatles had formed Apple Corps 12 years earlier.
© by Archer and "99.5 The Mountain", all rights reserved, 2007.
------------------------------------------------
February 5, 2007
RAIN - The Beatles Experience performed to a sell-out crowd at Casino Lac-Leamy
As a surprise Christmas gift, my daughter, Christie, gave her dad two tickets to a February 5, 2007, performance of RAIN - The Beatles Experience at the Casino Lac-Leamy.
Having seen RAIN perform two years ago at the National Arts Centre in Ottawa, I thought my daughter would enjoy the visual and musical presentation that this band performs so well. And so I invited her along.
Christie had mentioned to me about how she made sure we had the best seats in the house for the show, and boy, she wasn't kidding either! We had a table just 10 feet away from the stage and were able to clearly enjoy watching the visual and vocal performances of RAIN.
RAIN comprises of Joey Curatolo (Paul McCartney), vocals, bass, piano, guitar; Steve Landes (John Lennon), vocals, rhythm guitar, piano; Joe Bithorn (George Harrison), vocals and lead guitar; Ralph Castelli (Ringo), drums and percussion. The band is also assisted by Mark Lewis on keyboards and percussion.
On this night, it was good to see that RAIN are still in fine form with their Beatles musical tribute as they were two years ago. This is good news for both the band and the folks in Liverpool, England, when RAIN goes over this year to help celebrate Liverpool's 800th birthday part during International Beatle Week, from August 22 - 28th.
RAIN performed the Beatles musical repertoire with the aide of special effects, movie clips and the use of costumes, i.e., suits and ties, circa 1963-1964; jackets and police badges, circa 1965, Shea Stadium; Sgt. Pepper gear, circa 1967 and the "Summer of Love"; and finally Abbey Road LP cover gear, circa 1969. Their stunning visual likeness and vocal impersonations of John, Paul, George and Ringo are so great that Beatle fans are easily transported back in time to the golden era of the swinging 60s.
And just how convincing is RAIN? The band had no problems in getting the audience to stand up and sing/clap their hands a number of times during the show. At one point there was a couple actually dancing to a ballad in the isle which were immediately singled out by Paul (Joey Curatolo) who said: "Ah, that's what I love to see, a couple dancing together!" At the end of the show, I watched a lady (who was about 56-years of age) and her reaction to RAIN's encore presentation. She kept repeating several times over and over again: "Thank you very much! Thank you very much!" There was so much sincerity written into her facial expressions that I thought to myself: "She's either had been at a Beatles concert in 1964, 65, or 66 -- and if not, then she must have some really fond memories of what Beatles music meant to her when she was growing up."
This is what RAIN basically does to audiences and their reaction to them. It's like hearing what the Beatles were like at their zenith when the band dominated concert venues and the music charts of the 1960s.
With the 90-minute plus show now over, Christie and I were now on our way home. In the car she asked me question about Joey Curatolo's performance of Paul McCartney. She said: "Dad, was Paul always like that on stage?" "Oh, you mean Paul playing up to the audiences, waving out and gesturing to them...?" I asked back to double-check her question. "Yeah, was he really like that?" she queried again. "But of course! Paul always loved audiences and their reaction. Of the four Beatles, Paul was the best one in terms of PR work both on and off the stage. He really knew how to play up to audiences and the media," was my answer to my daughter.
In conclusion, RAIN was exhilarating and fun to watch. And without exception, I want to personally thank my daughter for getting these tickets and for making it happen to see RAIN - The Beatles Experience. It was an enjoyable memory that I will hang onto for a longtime to come.
Christie: thank you for being a thoughtful daughter (as usual.)
Loads of love, Dad.
xoxoxoxoxo
- John Whelan, Ottawa Beatles Site
Related link: RAIN - The Beatles Experience
------------------------------------------------
February 2
On this date, the Beatles Timeline written by John Whelan, hits the 200,000 mark for number of visits from around the world.
------------------------------------------------
January 27
The U.S. Verses John Lennon

Released By: Lionsgate
DVD Release Date: 02/13/2007
Run Time: 99 min.

Description (from amazon.ca):
THE U.S. vs. JOHN LENNON is the compelling and provocative story of John Lennon's evolution from beloved Beatle to outspoken artist and activist to iconic inspiration for peace, and how, in the midst of one of the most tumultuous times in American history, Lennon stood his ground, refused to be silenced and courageously won his battle with the U.S. Government.

DVD Features - 16x9 Widescreen - 5.1 Dolby Digital - 2.0 Dolby Digital - Closed Captioned - English and Spanish Subtitles - Theatrical Trailer - Becoming John Lennon - Power to the People - Dissent vs. Disloyalty - Then and Now - Walter Cronkite Meets The Beatles - "The "Two Virgins" Album Cover - "Sometime in New York" - "Imagine" - The One to One Benefit Concert - Yoko Ono Lennon's Letter to the Parole Board

Movie Credits
Cast: Appearances by - John Lennon - Carl Bernstein - Tommy Smothers - Walter Cronkite - Mario Cuomo - John Dean - Ron Kovic - Yoko Ono Lennon - G. Gordon Liddy - George McGovern - Bobby Seale - Gore Vidal Director: David Leaf & John Scheinfeld
------------------------------------------------
News Flashback...
George Harrison and Ravi Shankar's Concert For Bangladesh 35th Anniversary Commemorated at Madison Square Garden

NEW YORK, NY -- (MARKET WIRE) -- August 01, 2006 -- Today marks the 35th Anniversary of George Harrison and Ravi Shankar's Concert For Bangladesh. The concert took place on August 1st, 1971 at New York City's Madison Square Garden. The show featured performances by George, Ravi Shankar, Bob Dylan, Eric Clapton, Ringo Starr, Leon Russell and Billy Preston.
Olivia Harrison said, "The 30th anniversary was very much on George's mind back in 2001 and I am honoured to have helped complete the project on his behalf. We have done our best to maximize the effort they made all those years ago, which has not only benefited thousands of people but became a model for charitable events over the last three decades. This anniversary re-issue has generated more funds for UNICEF, as well as renewed the recognition I think George and Ravi deserve for responding to the humanitarian crisis of that time."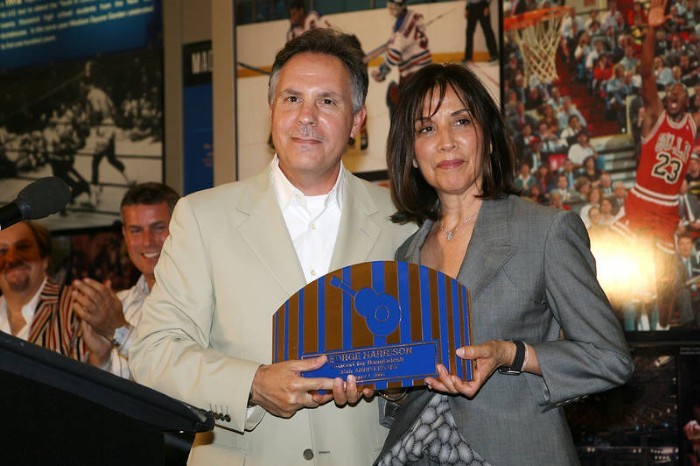 Jay Marciano presents Olivia Harrison a plaque to be placed in Madison Square Garden's "Walk of Fame" commemorating the 35th Anniversary of Concert For Bangladesh.
"When new Bangla Desh was born and hundreds of thousands of refugees started pouring into India, I was so pained seeing the suffering of these innocent people and my heart went out to them," added Ravi Shankar. "I wanted to help in whatever way I could and do something to raise money for the refugees. I was going to arrange a concert and play myself with perhaps a few friends. Dear George was in Los Angeles at that time and was visiting me. He saw the pain and anguish in me and was very concerned. I explained to George what was happening and asked for his help. Seeing my plight, he started to phone everyone. What happened afterwards is history. One day, no one knew of Bangla Desh and the next day the whole world was talking about it. Concert For Bangla Desh is very close to my heart as it was my conception and baby, and thanks to George it became as big as it did!"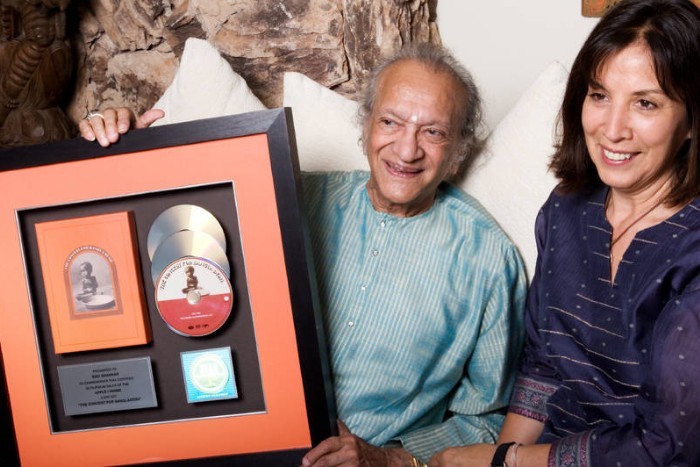 Ravi Shankar and Olivia Harrison
"The Concert For Bangladesh - George Harrison & Friends," released on DVD and CD last autumn, was recently certified 3 times platinum by the RIAA. All artists' royalties from the sales of the DVD and the CD continue to go to UNICEF. In commemoration, Ravi Shankar and Ringo Starr were presented with plaques, in New York and Los Angeles respectively.
"UNICEF is honored to have been a part of this Concert and proud that 35 years later we are celebrating the humanitarian work of George Harrison," said Chip Lyons, President of US Fund for UNICEF. "Children's lives, in Bangladesh and beyond, have been saved and improved thanks to the funds raised by The Concert For Bangladesh."
Madison Square Garden has also marked the day with a permanent plaque commemorating the 35th Anniversary of the Concert For Bangladesh in their "Walk of Fame."
"In 1971, at the behest of Ravi Shankar, when George Harrison pulled together musicians like Bob Dylan, fellow Beatle Ringo Starr and Eric Clapton to perform at Madison Square Garden for The Concert For Bangladesh, he created the template for all of the many music benefits that have followed," said Jay Marciano, president, MSG Entertainment. "We are proud to commemorate the 35th anniversary of the Concert For Bangladesh on our Walk of Fame. Today, August 1st, the concert anniversary, George Harrison's wife, Olivia Harrison, is here to help us remember how music can help create change. It's events and benefits like these that make Madison Square Garden such a special place for both artists and fans."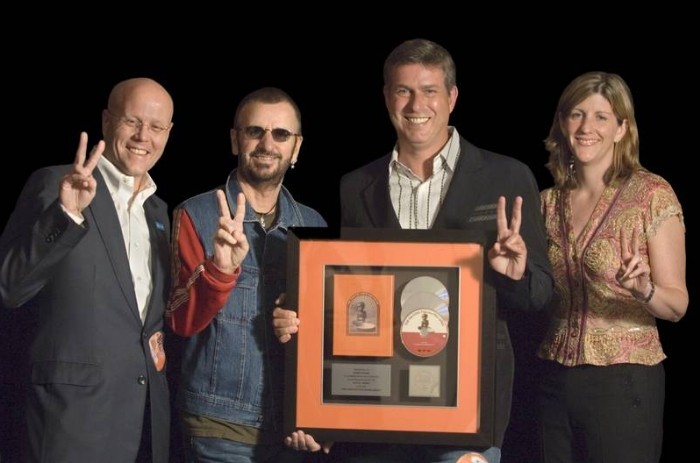 Left to right: Chip Lyons UNICEF, Ringo Starr, Scott Pascucci President, Rhino Entertainent and Melissa Ormond from Madison Square Garden.

Presented to Mrs. Harrison today, who said, "It is truly heartening that the significance of The Concert For Bangladesh -- and the pioneering spirit of George, Ravi Shankar and their friends, still resonates after 35 years."

For additional information please see the attached press release or visit: http://www.georgeharrison.com/

© Market Wire and Apple Records.

Quick News Pick: EMI merging Capitol and Virgin labels in the U.S. to form Capitol Music Group

------------------------------------------------

MULL OF KINTYRE (McCartney-Laine) 11/11/1977

Mull of Kintyre, oh mist rolling in from the sea
My desire, is always to be here
Oh Mull of Kintyre.

Far have I travelled and much have I seen
Darkest of mountains with valleys of green
Vast painted deserts, the sunsets on fire
As he carries me home to the Mull of Kintyre.

Mull of Kintyre, oh mist rolling in from the sea
My desire, is always to be here
Oh Mull of Kintyre.

Sweep through the heather, like deer in the glen
Carry me back to the days I knew then
Nights when we sang like a heavenly choir
Of the life and the times of the Mull of Kintyre.

Mull of Kintyre, oh mist rolling in from the sea
My desire, is always to be here
Oh Mull of Kintyre.

Smiles in the sunshine and tears in the rain
Still take me back where my memories remain
Flickering embers grow higher and high
As they carry me back to the Mull of Kintyre.

Mull of Kintyre, oh mist rolling in from the sea
My desire, is always to be here
Oh Mull of Kintyre.

Mull of Kintyre, oh mist rolling in from the sea
My desire, is always to be here
Oh Mull of Kintyre.

January 20
IN 1977 WINGS PENNED THEIR LYRICAL BEST WITH "MULL OF KINTYRE"

Looking back on this Wings hit song, "Mull of Kintyre" represents one of Paul McCartney's finest piece of post-Beatles work. The descriptive lyrics echoes the gentle and serene countryside that Paul and Linda McCartney and their family enjoyed together on their Scottish farm.
Local Kintyre resident Evanne Woodley recalls some interesting history about the song:
"Firstly, a "mull" is the end of a peninsula, and there are hundreds of them all round the Scottish coast. Kintyre was our bit of Argyll, and Campbeltown the nearest town to the mull. We lived on a hillside overlooking the loch, and in the 1970s Paul McCartney bought an old farmhouse across another hill at the back of our house. He converted some of the out buildings into a recording studio, and when he married Linda they did up the house and employed a farm manager to run the estate properly. They used to spend every summer up there when the children were small, saying it was the one place in the world they could feel free to "be themselves". Our eldest daughter Kate used to collect for the local Lifeboat, and she and a friend would walk over the fields to collect a contribution, and have coffee in the kitchen with Linda. (It was a very long walk round on the road.) Paul was always very generous to local charities.
"The idea of the "Mull of Kintyre" came to him on a walk by the sea - and the mist really does come rolling in from the sea! He got the local Pipe Band together for a backing session and had a great barbecue on the beach after the recording had been made. We knew it was good, but it was a surprise that it became the longest running Hit Single in British history!"
In an Uncut interview, Paul said he "fancied doing a Scottish bagpipe song, so I wrote "Mull of Kintyre." Co-written with his Wings partner Denny Laine, Paul used the Campbelton Pipe Band (see photo below) to record the song. The Wings single was issued on November 11, 1977, went #1 on the British charts for nine weeks selling 2.5 million copies. On February 4, 1978, "Kintyre" was finally bumped off from its #1 position by Althia and Donna's "Uptown Top Ranking."
The enormous success of Mull of Kintyre earned Paul his first ever 'rhodium disc' and became "the UK's best-selling single of all-time (eclipsing The Beatles' own "She Loves You") until overtaken by Band Aid's "Do They Know It's Christmas" in 1984 (which also featured Paul on the B-Side)," writes Wikipedia. "The song remains one of the UK's best-selling non-charity singles, beaten only by Queen's "Bohemian Rhapsody" (which topped the charts twice.)"
Without doubt Paul's "Mull of Kintyre" hit record raised the profile of the Scottish peninsula. For example, Yoshiteru T. from Nishinomiya, Japan, was so captivated by the song that he deliberately made a trek to the famous "Mull of Kintyre" and has since chronicled the visit with photographs at his blog: My desire is always to be here, Mull of Kintyre and also photos of Paul's farm. Even resort companies are raising the publicity of "Mull of Kintyre" as tourist destination by drawing from the famous Wings release in their advertisements (please see: Hidden Trails Limited.)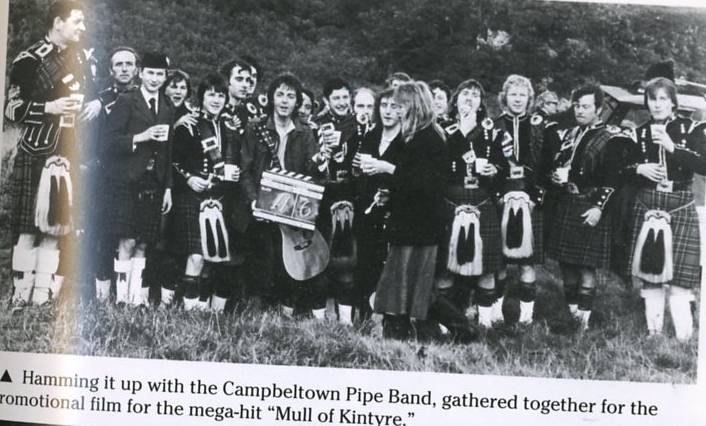 While "Mull of Kintyre" did not score big in the United States, it did do well in Australia and other countries. In Canada, Paul performed the song in 2002 and 2005 at the Air Canada Centre. Adam M. Anklewicz who was at the 2002 concert, wrote the following: "McCartney tells the audience how he likes being in Canada because of its Scottish heritage. He proceeds to introduce the Peel Regional Police Pipe Band (yes a pipe band!). As Paul McCartney begins to strum on an acoustic guitar, and sings with a voice as crisp and strong as ever, the pipe band starts marching on stage, filling the giant arena with the sounds of bagpipes, drums and McCartney." Adam went on to say that Paul's "Mull of Kintyre" performance was "pure heaven."

- Researched and written by John Whelan, Ottawa Beatles Site

Additional link: Map of Mull of Kintyre

------------------------------------------------

January 17
Photographs from the November 17, 2006 "Love Media Launch" with Sir George and Giles Martin

Click here to view photograph of Sir George and Giles Martin at the Abbey Studios promoting the new Beatles "LOVE" CD.

RAIN, the ultimate Beatles tribute band to perform at Casino du Lac-Leamy (Ottawa-Gatineau area), February 5 to 7

"For the past three years, RAIN, 'The Beatles Experience' has sold out night after night across Canada and the U.S.A. and shows have been added to accommodate the overwhelming demand for tickets. Audiences ranging in age from 8 to 80 love the show! RAIN is a multi-media, multi-dimensional production show, combining television commercials and historical video footage from the '60s. Live video technology provides views of the band and projects members of the audience onto the main screens for a unique and completely interactive experience." -- The Casino du Lac-Leamy

Ottawa Beatles Site researcher John Whelan will be in attendance with his daughter, Christie, at the February 5th performance.

Beatle Fans can click here for a recent concert review of RAIN at The American Academy of Music in Philadelphia by Maureen Shames.

RAIN will also be appearing at:

Rain the Beatles Experience
Toronto, Ontario Canada
Jan 18 - 21 and 25 - 28 2007
Hummingbird Center
Show times: 8:00pm (21st and 28th at 2:00pm)

Hamilton, Ontario Canada
January 30 2007
Hamilton Place Theatre
Tickets available at Ticketmaster, charge by phone 604-280-4444
Tickets available on line at www.ticketmaster.ca

"WHILE MY GUITAR GENTLY WEEPS" lyrics fetch a whopping $300,000

"The late George Harrison's handwritten lyrics to While My Guitar Gently Weeps were sold for $300,000 US on Monday through an Arizona memorabilia auction house," writes the CBC news in British Columbia.

"Coopers Auctions, in Scottsdale, Ariz., did not reveal the buyer. The sale price was less than the $500,000-$800,000 the auction house had estimated."

For the full report, please click: Harrison lyrics sell for $300K US

Quick News Pick:

A doorway into Cavern's glorious past

The Cavern turned 50 yesterday - by Kate Mansey, Liverpool Daily Post

------------------------------------------------

January 13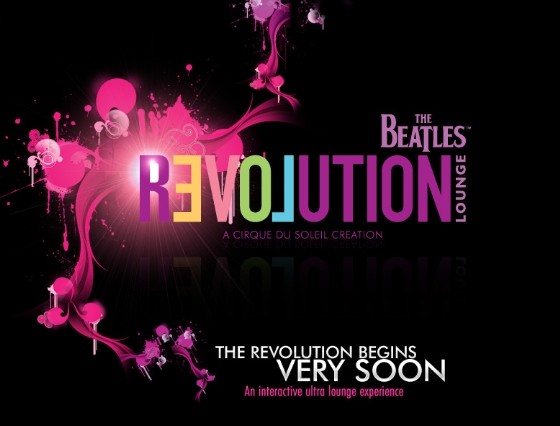 A grand public opening to launch the "Revolution Lounge" at The Mirage in Las Vegas will be held on January 19th. The "Revolution Lounge" is to become part of an additional feature attraction for those patrons who have come to watch the highly acclaimed Cirque du Soleil's performance of "Love".
According to a CNW press release (Jan-05-07), "this ultra-lounge features cutting edge, interactive experiences to create a psychedelic sensory environment and a contemporary interpretation of The Beatles era. Each night will be an evolutionary journey, where both the music and interior transform, resulting in an eclectic nightlife adventure at The Mirage."
The Revolution Lounge will have a DJ that will play an interesting musical spectrum from "Beatles music, to funky lounge remixes, house, rock, electro, new wave and Brit pop," wrote CNW press. It is being operated by Charles Khabouth, (dubbed by Toronto Life.com as the "King of Clubs" for running several clubs, a restaurant and a bar in Toronto in 2005), and will have the capacity to fit 350 people. The Revolution Lounge will be open weekly from 5 pm to 5 am. while the Abbey Road Bar (in front of the main entrance of Revolution) will be open from 11 am daily.
Official link to website (currently under development): The Revolution Lounge
MORE LOVE CHART NEWS - THE BEATLES LOVE CD REIGNS SUPREME ON EUROPEAN AND CANADIAN CHARTS!
The Beatles still remain the topper-most of the popper-most. Paul Stexon, in a report filed on Jan-04-7 (VNU eMedia) states that "'Love' still reigns on European Top 100 Albums, as Sir George and Giles Martin's sonic Beatles collage starts a sixth week atop the composite chart. The album made gains in the final weekly sales charts of 2006 in several countries, climbing from 10 to 3 in Austria, from 5 to 3 in Germany and from 9 to 7 in Spain. It's also up from 8 to 5 in the United Kingdom on weekly sales of 52,000, although these are 65 percent down on its Christmas week tally of 153,000."
On January 5th, Toronto Sun reporter John Williams noted that while all Canadian CD sales had slumped for every artist in the Top 10 in the final week of 2006, the Beatles Love CD managed to climb back into the No.1 spot for a second time with sales of 15,000 units (the previous week saw the Beatles Love at the No. 2 spot on the Canadian charts). Williams reported that "Eminem's mixtape-style showcase The Re-Up (14,000) was not far behind (The Beatles) in second, and Justin Timberlake's FutureSex/LoveSounds jumped 10 spots to No. 3." The chart figures are sourced from Nielsen SounScan and the Globe and Mail.
WHILE MY GUITAR GENTLY WEEPS LYRICS UP FOR AUCTION
The CBC is reporting that the penned lyrics of George Harrison's "While My Guitar Gently Weeps" will be up for auction in Arizona next week. Predictions are that it could fetch from $500,000 to $800,000 US.
To read the full report, please click: Handwritten Harrison Beatles lyrics up for auction.
QUICK NEWS PICK: Starr's childhood home to be museum attraction from CBC News, British Columbia.
------------------------------------------------
ARCHIVED BEATLE NEWS:
July 2000 - June 2003
July 2003 - December 2003
January 2004 - October 2004
October 2004 - May 2005
May 2005 - June 2005
July 2005 - November 2005
November 2005 - March 2006
April 2006 - June 2006
June 2006 - July 2006
August 2006 - September 2006
October 2006
November 2006 - December 2006