from the
Ottawa Beatle Site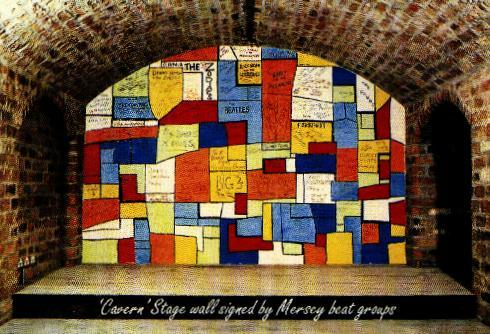 Postcard kindly supplied by Alan Chrisman. Acknowledgements to Cavern City Tours
who hold an annual International Beatles Convention in Liverpool. Phone 0151-236-9091
November 28, 2019
Retro "Back To The Egg" with Paul McCartney and Wings with "Getting Closer"
There is a very interesting interview by Bill Kopp for Rock and Roll Globe with former Wings band member Denny Laine entitled: Spin It On: Denny Laine on Wings' 'Back to the Egg' at 40.

November 23, 2019
Billboard interviews Paul McCartney and Paul releases two new audio tracks that were recorded during the "Egypt Station" sessions
| | |
| --- | --- |
| Click on the Billboard cover for Paul's interview. | |

November 17, 2019
Terry O'Neill, Swinging '60s Photographer, Dead at 81
Terry O'Neill, who photographed The Beatles, The Rolling Stones and David Bowie died Saturday in his London home after a long battle with cancer. "In the early 1960s he photographed the Beatles during the recording of their first hit single, and he captured the image of former Prime Minister Winston Churchill clutching a cigar as he was carried to an ambulance after a 1962 hospital stay," writes the Associated Press. Some of the other famous people that he photographed are: Elton John, Chuck Berry, Eric Clapton, Liza Minelli, Amy Winehouse, Audrey Hepburn, Nelson Mandela, the Royal Family and the Queen.
When he became a photographer for Fleetstreet, he recalled how he got the assignment to photograph the Beatles right at the beginning of their recording career: "I was asked to go down to Abbey Road Studios and take a few portraits of this new band. I didn't know how to work with the group — but because I was a musician myself and the youngest on-staff by a decade — I was always the one they'd ask. I took the four young lads outside for better light. That portrait ran in the papers the next day and the paper sold out. That band became the biggest band in the world; The Beatles."
O'Neill is survived by his three children and wife Laraine Ashton.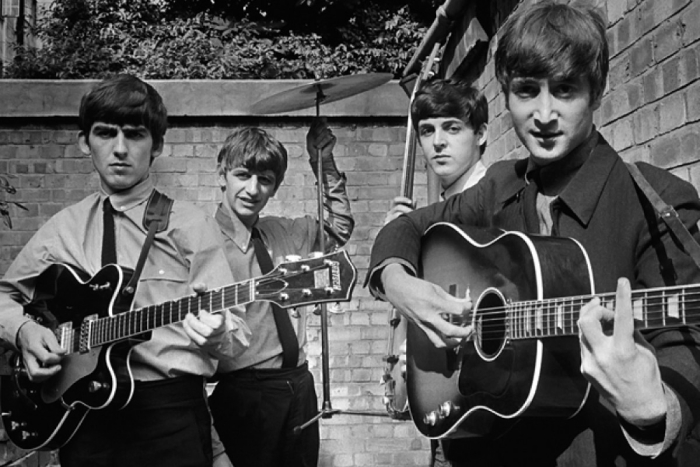 November 8, 2019
Robert Freeman, Beatles Photographer, Dead at 82
Robert Freeman, Beatles photographer who did the album covers for "With The Beatles"; "A Hard Day's Night"; "Beatles For Sale"; "Help!" and "Rubber Soul" has passed away. The cause of death was not included in the official announcement. Paul McCartney paid tribute to the late photographer at his website with the following comments:

Dear Robert Freeman has passed away. He was one of our favourite photographers during the Beatles years who came up with some of our most iconic album covers. Besides being a great professional he was imaginative and a true original thinker. People often think that the cover shot for Meet The Beatles of our foreheads in half shadow was a carefully arranged studio shot. In fact it was taken quite quickly by Robert in the corridor of a hotel we were staying in where natural light came from the windows at the end of the corridor. I think it took no more than half an hour to accomplish.
Bob also took the Rubber Soul cover; his normal practice was to use a slide projector and project the photos he'd taken onto a piece of white cardboard which was exactly album sized, thus giving us an accurate idea of how the finished product would look. During his viewing session the card which had been propped up on a small table fell backwards giving the photograph a 'stretched' look. Instead of simply putting the card upright again we became excited at the idea of this new version of his photograph. He assured us that it was possible to print it this way and because the album was titled Rubber Soul we felt that the image fitted perfectly.
I will miss this wonderful man but will always cherish the fond memories I have of him.
Thanks Bob,
Love Paul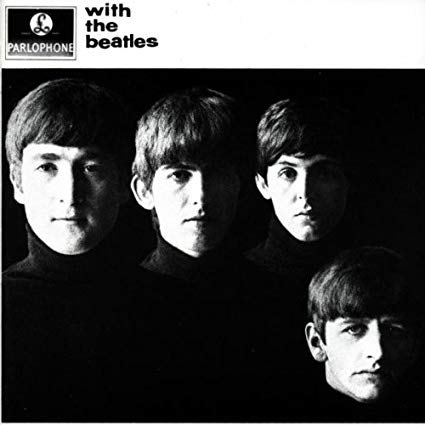 November 6, 2019
Howard Smith of "Village Voice" in New York City interviews John Lennon and Yoko Ono, Montreal Bed-In, May 29, 1969
Of all of the interviews that John and Yoko gave at their Montreal Bed-In, this one has to be the best. And I have heard a lot of interviews from my personal CD collection, mostly done by the Canadian media.
"During the 1960s and 1970s, mustachioed reporter Howard Smith worked at two New York media outlets then at their glorious prime," writes Variety. It went on to say that: "He hosted an overnight weekend show on album-oriented FM rock station WPLJ and wrote a regular column for the alternative newsweekly The Village Voice. Smith was thus perhaps the preeminent reporter of the counterculture during the height of its hairy and somewhat hazy reign. As such he conducted extensive interviews for print and broadcast media with many of the most notable, entertaining, and outlandish political and musical figures of the era."
For 40 years Howard Smith's interview with John and Yoko were "buried in a crate in the back of his New York City loft"
writes Kickstarter. Other interviews include:
● December 17, 1969, John and Yoko at Ronnie Hawkin's Ranch outside of Toronto;
● December 12, 1970, the Regis Hotel, New York City. The interview included their time in Janov therapy and whether the Beatles will ever get back together;
● September 9, 1971, St. Regis Hotel, NYC, Smith interviews John and Yoko on the day that the "Imagine" album is released;
● January 23, 1972, the Lennons' Bank St. apartment. Smith interviews John and Yoko on the day that WPLJ Beatles marathon is aired discussing Lennon's life as a Beatle.

November 1, 2019
Rolling Stone's in-depth interview with Ringo Starr and Dave Grohl
Ringo Starr talks about the early days of Skiffle music, his drumming techniques and style and his emotional revelations when John Lennon and George Harrison passed away. Dave Grohl, for his part, interacts with Ringo during the interview and how the Beatles music inspired him to become a musician for the Foo Fighters and drummer for Nirvana.
To read the excellent interview by Hank Shteamer for Rolling Stone, please read: "Two drummers turned frontmen go deep on their craft, losing John Lennon and Kurt Cobain and finding life after their legendary bands."
George Harrison's fun-loving pop retro music video "Got My Mind Set On You"
Excerpt from Wikipedia...
"Of Harrison's three number-one singles in the US, it was both the only song not written or composed by Harrison himself and the only one without religious overtones. Not only was it the last US No. 1 hit by Harrison, but, as of 2019, the last from any of the ex-Beatles in the US. When the song hit No. 1, it broke a three-way tie between Harrison, John Lennon and Ringo Starr, all of whom had two No. 1 hit singles as solo artists (discounting Paul McCartney's work with Wings). It also happened to be the No. 1 single in the US the week immediately preceding the induction of The Beatles into the Rock and Roll Hall of Fame, making Harrison one of the few inductees to have an active single on the US record charts at the time of induction. Billboard ranked the song as No. 3 for 1988.
"The single's B-side is "Lay His Head", a remixed version of the unreleased song from Harrison's originally intended "Somewhere in England" album. The 12-inch version of the single also adds an extended version of "Got My Mind Set on You".
"In the UK, the single spent four weeks at number two. It was kept off the number 1 spot by T'Pau_(band) "China In Your Hand."
"The song was included in the Harrison compilation albums "Best of Dark Horse 1976–1989" (1989) and "Let It Roll: Songs by George Harrison" (2009).
"A live version was recorded for his "Live in Japan" (1992) album. In 2010, AOL radio listeners chose "Got My Mind Set on You" as one of the 10 Best George Harrison Songs, appearing at number 4 on the list."

October 28, 2019
How the rebooted Abbey Road editions are being ranked by the media
I bought the Super Deluxe Anniversary Edition. It came with three CD's, a Blu-ray Disc of the entire album and a 100 page hard cover book which examines the studio mixing and outtakes that were involved in creating the songs. John Lennon is quoted extensively in the book relying heavily on Tony McArthur of Radio Luxembourg interview of September 1969. The book also has comments from Paul, George and Ringo throwing light on their contributions in creating the best pop rock album of all time. The book is a beautiful accompaniment with lots of photographs that have never been seen before. Once again the Beatles give full value to their fans in this product release by Apple. You are getting your money's worth and more.
The book reveals that the album cover was Paul McCartney's idea and what Iain Macmillan (the Scottish photographer) had in mind when he took the photo of the Beatles crossing Abbey Road. His capture of the Beatles has become one of the most iconic album covers in rock music and many people from around the world have flocked to that road crossing in front of Abbey Road to duplicate what the Beatles did that day.
Producer Giles Martin and audio engineer Sam Okell made a "new stereo album mix, sourced from the original eight-track session tapes. Giles Martin used the original mix by his father George Martin as his guide," writes uDiscovermusic. When listening to this release made me feel like I was being transported back to my youth when I was fifteen years of age. I remember buying the album in October 1969 and I specifically remember looking at the track listing noting that the last song was called "The End" and I thought to myself: Are the Beatles indicating that this is the end of their recording career as a band? It was an unusual title for a band that previously came up with so many catchy titles for their songs, i.e. "Lucy In the Sky With Diamonds" or "Magical Mystery Tour." It turned out that "Abbey Road" would be the last recorded album by the Beatles. In a purest sense of the word, their last recorded hit song was George Harrison's "Something." With that single record release and the album selling millions of copies world-wide proved that the Beatles would be Forever Fab. And they are. -- John Whelan, Ottawa Beatles Site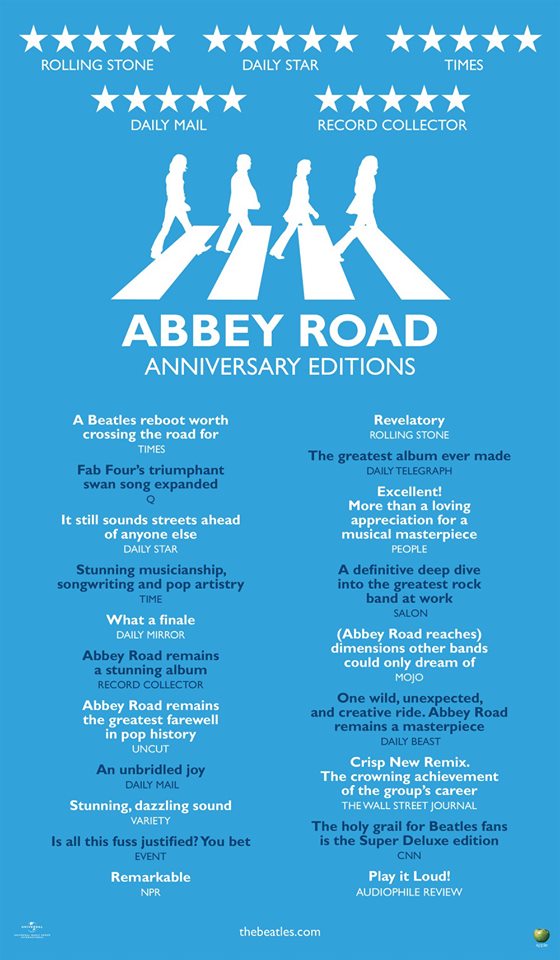 October 25, 2019
The Beatles, the Irish aristocrat and the psychedelic sports car
Brendan Farrell of Irish Central reports on "The story behind Paul McCartney's "Magic Piano", following the swinging King's Road, and the tragic death of the Right Honourable Tara Browne."
Click here to read the article.

October 24, 2019
Paul McCartney has released a new animated video for his 1993 protest song "Looking for Changes"
The following article is retrieved from UCR and is written by Martin Kielty:
"I'm looking for changes that will continue the momentum of getting animals out of laboratories," McCartney – a longtime supporter of animal rights – said in a statement. "Experiments on animals are unethical – they're a colossal failure and a waste of time and money. We can and must do better."

"McCartney wants you to know that experiments on animals are cruel and pointless," PETA said. "The biggest funder of them in the world, the National Institutes of Health (NIH), spends more than $18 billion for this purpose every year, even though they rarely lead to treatments that can be used to help humans. Approximately 90 percent of experiments on animals don't lead to treatments for humans, and 95 percent of new drugs that test safe and effective in animals fail in human clinical trials."

The statement noted that "the world's most forward-thinking scientists have moved on to develop methods for studying diseases and testing products that replace animal experiments and are actually relevant to human health. … PETA is working to make testing on animals a thing of the past, and some encouraging progress has been made toward this end."

Last month, as a result of continued work with PETA, the U.S. Environmental Protection Agency announced it was phasing out toxicity tests on mammals.
The Beatles' 'Abbey Road' - Still Speaking To New Generation of Fans
"The Beatles will always be synonymous with Liverpool, but as the iconic cover for Abbey Road proves, London plays a significant role in their history too. Yet, when all's said and done, The Beatles belonged to everyone," writes Tim Peacock for uDiscover Music. "They were truly a global phenomenon and their music continues to touch the hearts of music fans all over the world."
He went on to say that: "uDiscover Music spoke with young fans at Las Vegas' Life Is Beautiful festival, they revealed why The Beatles' music continues to resonate. Watch the video in full, below, and scroll down for some of the key thoughts expressed on the day."

Click here for the full Tim Peacock report.

October 21, 2019
When The Beatles Walked Off Stage: Fifty Years of "Abbey Road"
"Now, on the occasion of its fiftieth anniversary, "Abbey Road" has been expertly remixed by Giles Martin, George Martin's son and protégé, and reissued in a super-deluxe edition that comes with an archive of studio outtakes and a hundred-page book of essays and liner notes that chronicle how the recordings were made. "The Beatles are good even though everybody already knows that they're good," the classical composer Ned Rorem observed in 1968, alluding to how the band's immense popularity confounded the usual notions of discriminating tasted. If anyone needs to be reminded of this, this new edition of "Abbey Road" should do the trick." - Jonathan Gould for the New Yorker.
To read the full article, click here.

October 16, 2019
The Beatles: Singles Collection (Limited Edition)
From the Beatles on Facebook: "We are proud to announce the release of this collectible box set presenting 46 tracks on 23 7-inch vinyl singles, in faithfully reproduced international picture sleeves, accompanied by a 40-page booklet with photos, ephemera, and detailed essays by Beatles historin Keven Howlett.
"These singles, plus an exclusive new double A-side single for the mid-1990s-issued tracks "Free As A Bird" and "Real Love," are newly remastered from their original multi-track tapes and cut for vinyl at Abbey Road Studios for a new limited edition boxed set.
"The Singles Collection will be released worldwide on November 22, by Apple Corps Ltd./Capitol/UMe."

October 11, 2019
Grow Old With Me" lyric video is released
Nicely done Ringo! This John Lennon song reminds me of it being in the same style of "Good Night" from the Beatles White Album, very tender and gentle. And that's why John Lennon was thinking of you when he composed it.

October 10, 2019
WKNR Russ Gibb's real reason for stoking the flames for so long with the Paul Is Dead hoax
You think that only the Beatles benefited in album sales of their new album "Abbey Road" back in the fall of 1969 regarding the Paul Is Dead rumors that swept through the United States and around the world, well think again. Tom Zarski, who actually phoned in live to DJ Russ Gibb provided him with "Paul Is Dead" clues on WKNR in Detroit, recently corresponded with the Ottawa Beatles Site and revealed the reason why Gibb went full throttle on the Paul Is Dead hoax:
"John-
Russ Gibb died in May. He was not only a media arts teacher at Dearborn High School and wknr-fm DJ, but he also was the owner of the Grande (grand-e) Ballroom in Detroit. He booked acts there, at Michigan high schools, colleges, teen venues, and old theatre venues that he rented. He booked rock acts all over Michigan and beyond. His radio show additionally served to promote those performances. That helped numerous rock groups get their start. Bob Seger, Iggy Pop, Ted Nugent, Meatloaf, Alice Cooper and many more.
If anyone could help explain those preposterous record album clues claiming that Paul McCartney had died and how he was secretly replaced, I was sure it would have been our "Uncle Russ". Instead, he later admitted
in his own words, that he "milked" the story
for publicity, and allowed it to spread as a rumor that
McCartney was really dead.
(rumour ca.)
btw- During my senior year,
Russ first booked the Who at local Southfield High School.
-TZ

ps- He put my call on hold while he phoned his personal friend Eric Clapton in England and woke him up to ask him what he knew about the rumor."
Tom Zarski's 1969 phone call to Russ Gibb at WKNR can actually be heard on
a rebroadcast of that show in 1978 by Dave Marsden and CFNY-FM radio at the Ottawa Beatles Site
.
How the Rumour Got Started - by Alex Boese, Museum of Hoaxes, San Diego, California
"On January 7, 1967 McCartney's Mini Cooper really did crash, and as a result a few newspapers did report he had died. However, McCartney wasn't in the car when it crashed. He was safe at a party in Sussex. The man driving the car (who didn't die either) was Mohammed Hadjij, who allegedly was using the car to transport drugs up to the partyers in Sussex. After this incident, a few scattered rumors of Paul's death and replacement by a double were reportedly over heard at London parties.
"But it was two years later, in the American midwest, that the rumor really took hold. Researcher Andru Reeve has traced this midwest origin of the rumor to a song titled "Saint Paul" that received heavy airplay in the midwest in May 1969. The song, penned by Detroit-based Terry Knight
*
, spoke of Paul being in heaven. Knight must have been speaking metaphorically about the imminent breakup of the Beatles, but the lyrics have suggested the idea of McCartney's death to some fans. Whatever the case, the idea was planted, and the rumor began to spread around college campuses.
"The first appearance of the rumor in print occurred on September 17, 1969, in Tim Harper's article for the
Drake Times-Delphic
(the student newspaper of Drake University in Des Moines, Iowa) title "Is Beatle Paul McCartney Dead?" But this article didn't receive much attention at the time. Instead, the real beginning of the Paul-Is-Dead rumor, as a pop-culture phenomenon, dates to October 12, the day Detroit DJ Russ Gibb took a call on-air from Eastern Michigan University student Tom Zarski. Zarski laid out the rumor for Gibb and, as proof of its truth, urged him to play "Revolution Number Nine" from the Beatles'
White Album
backwards. Gibb obliged and, much to his surprise, could distinctly hear the words "Turn me on, dead man" being spoken repeatedly. Gibb was astounded by what he heard. This was the spark that ignited the fire.
"Fred LaBour, a student journalist at the University of Michigan, heard Gibb's broadcast and wrote up an article for the
Michigan Daily
outlining the theory and detailing many of the most sensational clues. The article electrified readers, and was soon reprinted in numerous university papers throughout the country. LaBour's article, more than anything else, spread the rumor to a national audience.
"The rest was history. The mainstream media, now fully aware of the rumor, latched onto it with a fervor. Planeloads of journalists were dispatched to England to find Paul. For three weeks the musician's supposed death was one of the main topics of conversation in America. It wasn't until
LIFE
printed the picture of McCartney on the cover of its November 7 issue that the excitement began to die down."
*
Ottawa Beatles Site footnote
: Terry Knight's record was initially released under "Storybook Music" on Capitol records. But the record company received a cease and desist order from Maclen music, the Beatles publishing company. A deal was worked out and "Saint Paul" was reissued under Maclen Music. Also, Terry Knight's music career later included manager-producer for "Grandfunk Railroad" and producer for "Bloodrock," their early 1971 hit song "D.O.A. Dead On Arrival."
And from Wikipedia regarding Roby Yonge of WABC radio
Yonge moved to Miami's WQAM, where his on-air nickname was "The Big Kahuna".
In December 1967, Yonge moved to New York and WABC. Five-minute snippets of Yonge, each spotlighting a fact in rock history, aired on other ABC radio stations as well, such as WLS-AM, on weekday evenings during early 1969. Originally hired for the 1-3 PM shift, Yonge was moved into the overnight shift in August 1969 when Charlie Greer left the station. He was told by WABC program director Rick Sklar, in the early fall of that year, that his contract would not be renewed. He subsequently went on the air with the Paul McCartney "death" rumor on October 21, 1969, having heard the rumor from kids calling in from a college in Indiana. Stating that his contract was up in two weeks and would not be renewed, and that at 12.39 AM, he would not be "cut" because there was nobody around, Yonge began to speculate on rumors circulating about the possible death of McCartney. He never said that Paul was dead, but rather enumerated various "clues" in album cover art and within certain songs, some played backwards with clues like "Paul is dead" and "I buried Paul" which he said had been catalogued by thirty Indiana University Bloomington students. Callers lit up the station switchboard. Since all the phone lines were jammed with thousands of calls, Rick Sklar could not get through to the station and it was an hour and a half before Program Director Sklar arrived at the station in his bath robe. He got Les Marshak the newsman on duty in the adjacent studio to relieve Yonge and Sklar told Roby, "When you come in tomorrow to do your show, I don't want you talk any more about this McCartney might be dead rumor".
Roby then told Sklar, "I won't be in anymore but you'll be famous in the morning". The next day, many newspapers nationwide carried the story about the "is Paul dead" rumor and Roby Yonge. In an interview with his friend John Paul Roberts ("JPR"), former WQAM DJ, Roby said this about the Paul McCartney rumor, "I never said the guy is dead, and I don't say it now, but there's reason to believe something is going on". You can hear a 90 minute JPR interview with Roby Yonge, where he talks in detail about the Paul is dead rumor and also how he got hired at WABC. This interview is at http://www.reelradio.com/
Marshak continued to do Yonge's show on WABC until a replacement was hired.

October 3, 2019
From ET Canada: Ringo Starr on reuniting with Paul McCartney
"Sitting down with Canadian broadcaster Alan Cross, Ringo Starr reveals how he stays healthy at nearly 80 years old and discusses his reunion with Paul McCartney to record a cover version of an unfinished song written by John Lennon. The song also features strings by the late George Harrison and is included on his 20th solo album 'What's My Name'." - quoted from ET Canada.

September 28, 2019
The GreyTones rock the Rainbow Bistro with a salute to the 50th Anniversary of "Abbey Road"
Ottawa Beatle fans got a chance to rock the night away as the GreyTones performed every single track from "Abbey Road" album. There were many highlights from the show including their amazingly spot-on-job of John Lennon's "I Want You (She's So Heavy.)" The Rainbow Bistro was capacity packed to a standing room audience.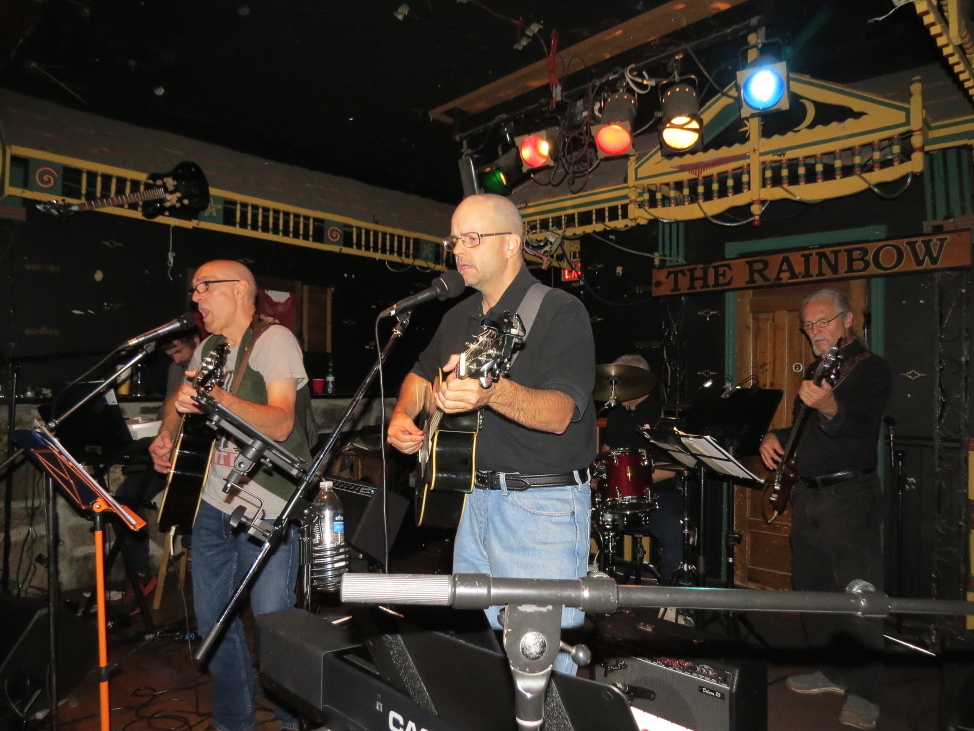 Photography by John Whelan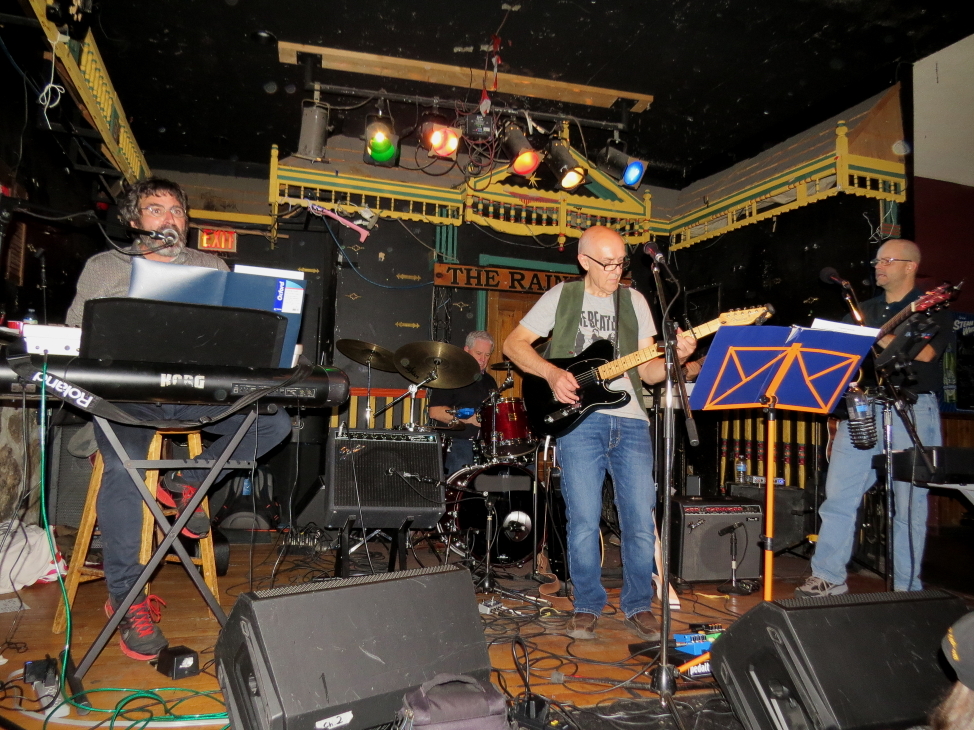 Photography by John Whelan

September 27, 2019
The Beatles "Abbey Road" 50th anniversary edition is officially released!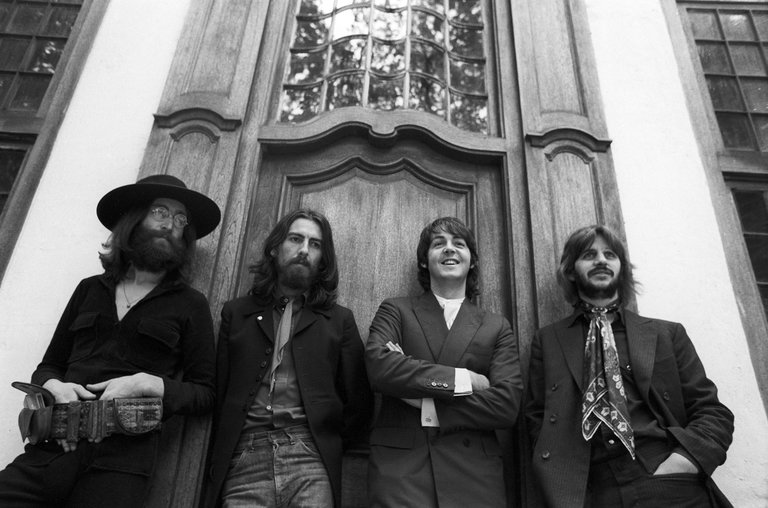 Here are some excellent reviews and a new video from The Beatles:
From Variety: Beatles Remixer and Curator Giles Martin on the Art of Re-Crossing 'Abbey Road'
From Rolling Stone: A Deluxe Edition of 'Abbey Road' Lets Us Rediscover the Beatles' Joyous Final Masterpiece
From Daily Mail (with lots of photographs): Paul McCartney, 77, enjoys a Beatles reunion with Ringo Starr, 79,
as they arrive with their glamorous wives at famous Abbey Road studios for album's 50th Anniversary bash
From Ultimate Classic Rock: Why the Beatles recorded the 'Abbey Road' Medley
From Billboard: 10 Must-Hear Moments From The Beatles' 'Abbey Road' 50th Anniversary Edition
From Billboard: The Beatles' 'Abbey Road': Alan Parsons & Giles Martin on the Classic Turning 50
From Time: 50 Years After Abbey Road, Here's How the Beatles Went From Symbols of the Generation Gap to a Band for
From the New York Post: Inside the story of the 'Abbey Road' album cover
From Sky News: Abbey Road: How The Beatles shocked themselves into delivering their greatest album

September 26, 2019
Ringo Starr, Jimmy Fallon & The Roots Sing "Yellow Submarine" (Classroom Instruments)
From The Tonight Show With Jimmy Fallon. An excerpt of this video was highlighted on Ottawa's CJOH news where the reporters were delighted to see Ringo in action and having fun with this classic Beatles song.

September 25, 2019
Beatle historian Martin Lewis organizes "HandMade Films" festival from October 10-20 at the Ahrya Fine Arts Theatre in Beverly Hills, California
Martin Lewis presents "George Harrison's post-Beatles career as a film producer, composer and occasional actor will be celebrated over the course of a 10-day film festival next month in Beverly Hills," writes Randy Lewis of the Los Angeles Times.
Randy Lewis went on to report that: "The festival coincides roughly with the 50th anniversary of the creation of "Monty Python's Flying Circus," the 40th anniversary of both "Monty Python's Life of Brian" and HandMade Films, and the 20th anniversary of the Mods & Rockers Film Festival, a recurring event focusing on films of British origin or highlighting British culture. The HandMade Films festival is being presented under the Mods and Rockers aegis."
For complete details: "George Harrison's movie career inspires the (Other) HandMade's Tale film festival."
Remembering George Harrison...

September 24, 2019
The Late Show with Stephen Colbert presents Paul McCartney

September 22, 2019
The Beatles "Come Together" from their forth coming new audio mix release of the "Abbey Road" album due out on September 27th!
Paul McCartney: "John came in with an up-tempo song that sounded exactly like Chuck Berry's 'You Can't Catch Me', even down to the 'flat-top' lyric. I said, 'Let's slow it down with a swampy bass-and-drums vibe.' I came up with the bass line and it all flowed from there. Great record." - quoted from The Beatles Anthology book.

September 13, 2019
"Hey Grandude" is a children's book by Paul McCartney that will "Zing, bang, sizzle" when you read it to your kids at bedtime
From the man who wrote the catchy tune "Yellow Submarine" by the Beatles, Paul McCartney now takes us on a different voyage in his second children's book called "Hey Grandude." Grandude has four grandchildren called "Chillers" who go on fun adventures. For those wanting a hint of the storyline the back cover "Postcard" states: "See the compass needle spin, let the magic fun begin!"
The book is illustrated by Kathryn Durst, a Canadian whose works include animation and children book publishers. Said Kathryn: "I am thrilled to be able to create the illustrations for "Hey Grandude" because I just love adventure stories with a touch of magic! This story especially resonated with me because I have wonderful childhood memories of my dad taking my siblings and me on exciting adventures, just like Grandude does in the book," she told Tim Peacock for uDiscoverMusic.
This is a beautiful book by Paul. It is one book I wish was around when I was reading bedtime stories to my own daughter (kids and bedtime stories are priceless!). "Hey Grandude" is published by Random House. His first children's book is called "High In The Clouds" in collaboration from Geoff Dunbar and Philip Ardagh that was published in 2005.
- John Whelan, Ottawa Beatles Site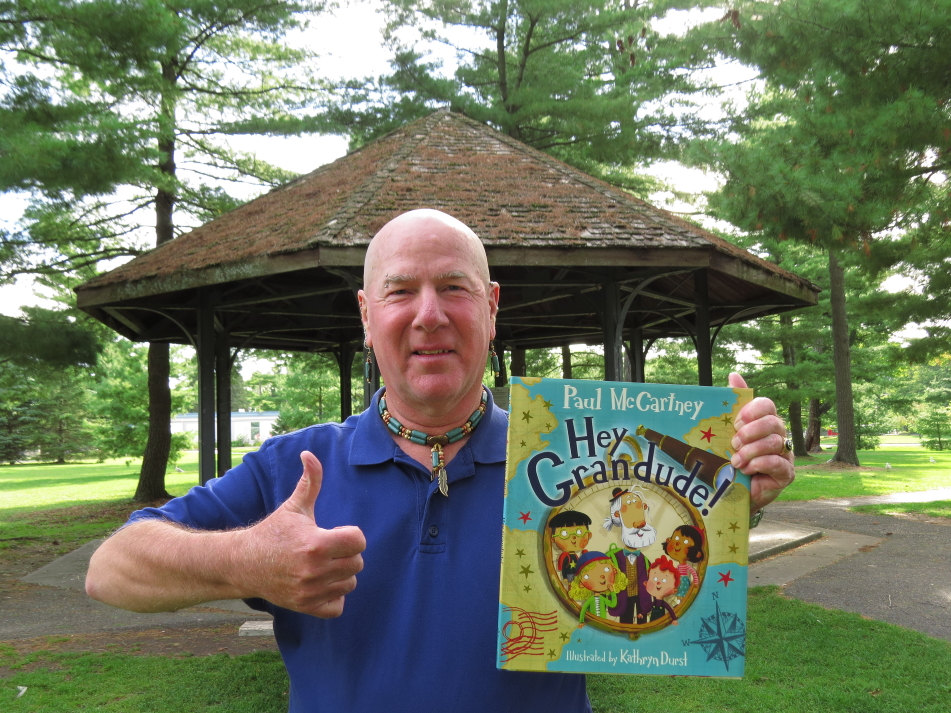 Photography by John Whelan
Ringo Starr to release a new album called "What's My Name" on October 25, 2019
Ringo Starr will feature the Lennon-penned song "Grow Old With Me" featuring Paul McCartney on it. "Paul came over and he played bass and sings a little bit on this with me...It's not a publicity stunt," states Ringo. "This is just what I wanted. And the strings that Jack [Douglas] arranged for this track, if you really listen, they do one line from (George Harrison song) Here Comes The Sun, so in a way, it's just the four of us."
There will be a total of ten songs on the album that will feature cameo appearances from Joe Walsh, Edgar Winter and Dave Stewart. Track listing:
1. "Gotta Get Up to Get Down"
2. "It's Not Love That You Want"
3. "Grow Old With Me"
4. "Magic"
5. "Money (That's What I Want)"
6. "Better Days"
7. "Life Is Good"
8. "Thank God for Music"
9. "Send Love Spread Peace"
10. "What's My Name"
1. "Gotta Get Up to Get Down"
2. "Its Not Love That You Want"
3. "Grow Old With Me"
4. "Magic"
5. "Money (That's What I Want)"
6. "Better Days"
7. "Life Is Good"
8. "Thank God for Music"
9. "Send Love Spread Peace"
10. "What's My Name"


Read More: Ringo Starr's New Album Features a Very Special Beatles Moment | https://ultimateclassicrock.com/ringo-starr-whats-my-name/?utm_source=tsmclip&utm_medium=referral
From RollingStone: Ringo Starr's New Album Features Paul McCartney, John Lennon-Penned Song "Grow Old With Me."

September 11, 2019 September 11, 2019
Mark Lewisohn discovers new audio: Beatles tinkered with idea of recording a new album and single after they finished "Abbey Road"
Richard Williams of The Guardian writes: "What they talk about is the plan to make another album - and perhaps a single release in time for Christmas, a commercial strategy going back to the earliest days of Beatlemania. "It's a revelation," Lewisohn says. "The books have always told us that they knew Abbey Road was their last album and they wanted to go out on an artistic high. But no - they're discussing the next album. And you think that John is the one who wanted to break them up but, when you hear this, he isn't. Doesn't that rewrite pretty much everything we thought we knew?"
"Lewisohn turns the tape back on, and we hear John suggesting that each of them should bring in songs as candidates for the single. He also proposes a new formula for assembling their next album: four songs apiece from Paul, George and himself, and two from Ringo - "If he wants them." John refers to "the Lennon-and-McCartney myth", clearly indicating that the authorship of their songs, hitherto presented to the public as a sacrosanct partnership, should at last be individually credited."
For the complete article, please click: "This Tape Rewrites Everything We Knew About The Beatles"

September 10, 2019
Remembering "Abbey Road" 50 years ago with John Lennon
Today we take a look back through John Lennon's recollections of The Beatles "Abbey Road" album. Lennon was interviewed by Tony McArthur of Radio Luxembourg during September 1969 and does a track-by-track analysis of the album. It is an honest accounting from Lennon along with some banter talk about the Plastic Ono Band, hot off the heals of the "Rock and Roll Revival" concert that he did in Toronto.
To commemorate further the 50th Anniversary Release, Apple has released the new audio mix of the Beatles "Oh! Darling."

September 4, 2019
Ottawa band to perform songs from the 50th anniversary release of Abbey Road


For the past 5 years, The GreyTones from Ottawa have been performing concerts at various local venues that coincided with the release date of the newly remastered Beatle albums. It has been Paul's way along with his fellow musicians to pay tribute to the greatest rock and roll act in pop music: THE BEATLES.

The GreyTones plan to do one final concert performance from that series. Said Paul Johanis: "Hello Tony and John. I wanted to let you know that we will be putting on our final 50th anniversary album concert, this one for Abbey Road, on September 28. It will be at the Rainbow Bistro, where it all started."

Paul plans on doing a short video documentary from the various concerts they performed that includes some videos that I took early on in the project. We will present that here when it becomes available. becomes available.

In the meantime, treat yourself to a night out on the town by attending this concert at the Rainbow Bistro - it's one pop gig that you will long remember in years to come.

- John Whelan, Ottawa Beatles Site


September 1, 2019
"John & Yoko: Above Us Only Sky" DVD on the making of the "Imagine" album will be released on September 13th
The following article is written by Best Classic Bands
The John Lennon and Yoko Ono feature length documentary, Above Us Only Sky, is being released on DVD and Blu-Ray. The widely acclaimed film, which premiered earlier this year in the U.S. on the A&E Network, arrives for home release on September 13. The film "traces the untold story of the making of John Lennon's 1971 album Imagine, and recounts a story of hope for a world divided yet still desperately in need of peace, justice, empathy and love. The album, and its iconic title track, exemplify the extraordinary genius behind the music that defined a movement and marked an era."
"John said: 'Is it any good?'
"I said it's a #1 record. 'He said: 'Are you really sure?"
Utilizing never-before-seen footage of Lennon and Ono from their private archive, the special, says the announcement, "delves into the depth of the creative collaboration between the couple and explores how the art, politics and music of the pair are intrinsically entwined. Ultimately, the documentary draws parallels from the past to the present using the couple's underlying message of radical engagement."
From the July 30 announcement: The film includes a new and exclusive interview with Yoko Ono, plus new interviews with those closest to the couple at the time, including John Lennon's son Julian, photographer David Bailey who famously captured the couple in a 1971 photograph that graced the cover of Vogue, gallerist John Dunbar who set up Yoko's first London art show and introduced the couple, Dan Richter, a neighbor of Yoko's who became their personal assistant, pioneering studio designer Eddie Veale who built Ascot Sound Studios at their home in Tittenhurst Park, as well as Klaus Voormann, Alan White and Jim Keltner - musicians who all played on the Imagine album.
These influential figures provide open and unprecedented insight to the Imagine narrative, alongside previously-unseen footage, photographs and audio recordings.
John and Yoko: Above Us Only Sky was directed by Michael Epstein and produced in association with A&E Network by Eagle Rock Films with Peter Worsley as producer and Geoff Kempin and Terry Shand serving as executive producers.

Aug 22, 2019
Sneak Preview: Beatles 'Abbey Road' 50th Anniversary Edition Features Dazzling Sound, Unreleased Outtakes
- The following text is an excerpt review by Variety: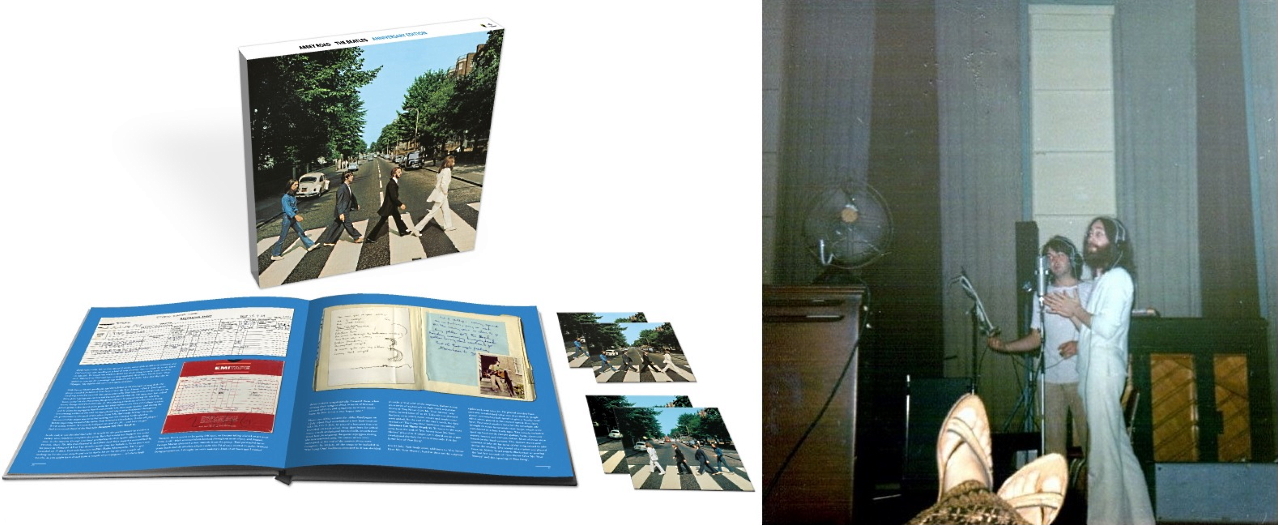 "Abbey Road" is arguably the most cleanly produced and arranged Beatles album, and the new remix places it in dramatic relief: The vocals on "Because" and the sweeping strings on "Something" (the latter of which were played in isolation during this session) have never sounded so full and pristine.
Far-right photo by Yoko Ono of Paul & John at Abbey Road studios.

Aug 16, 2019
On this day in 1969..."Birthday" by the Underground Sunshine remains on the top of the charts at #1 in Ottawa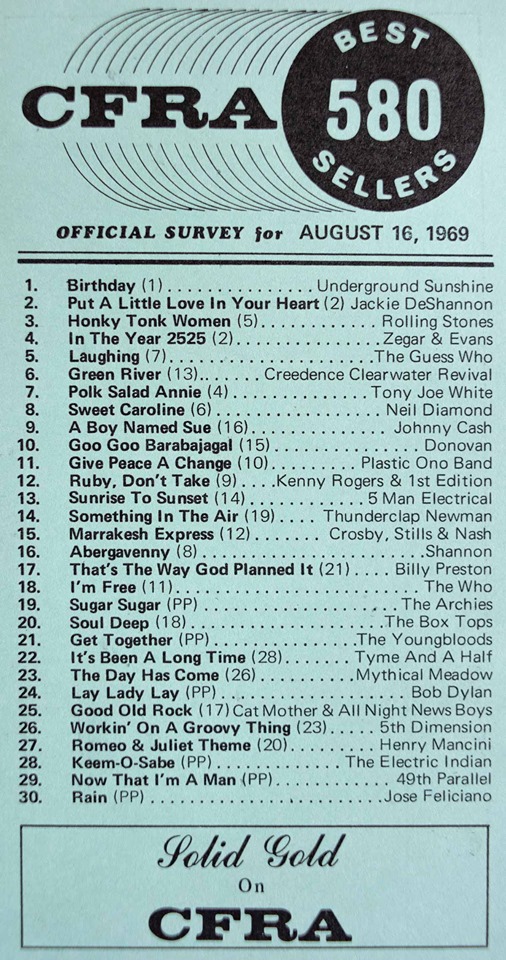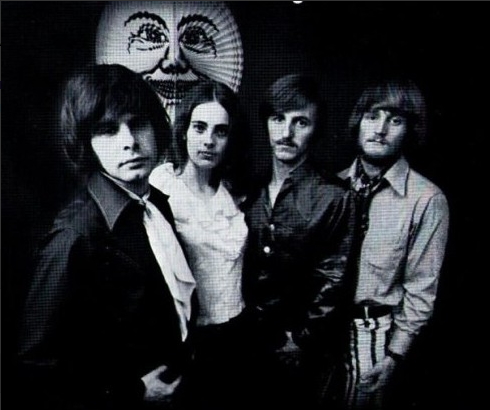 Ringo Starr on his love of touring, what New York means to him and the 50th anniversary of 'Abbey Road'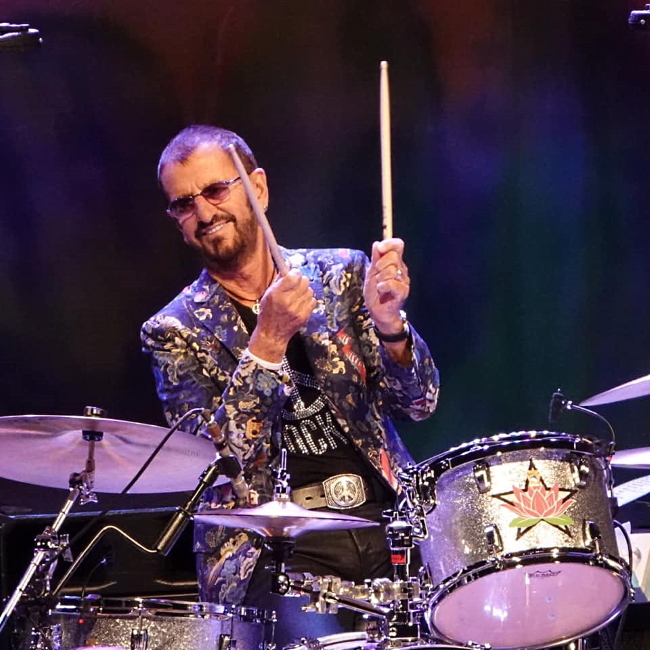 "Starr is in the midst of a year of milestones ─ it's also the 50th birthday of the beloved Beatles album "Abbey Road" on Sept. 26," writes Peter quot; writes Peter Sblendorio for the New York Daily News.
Said Ringo Starr: "I just love Side Two. ...'Bathroom Window' and 'Polythene Pam' are all like short bits because they hadn't finished the songs, really. The other thing I'm really always proud of is there was a bit of tension. Not all the time, not as much as people like to think, but if you counted it in, everybody gave their all. Nobody said, 'Oh, well, not my song.' Nobody held back. You did your best every take."

Aug 9, 2019
What the Beatles did after the Abbey Road cover shoot
- article by Martin Kielty for UCR
The diary of Beatles roadie Mal Evans reveals what the band members did when they found themselves with three hours to spare after shooting the cover for Abbey Road.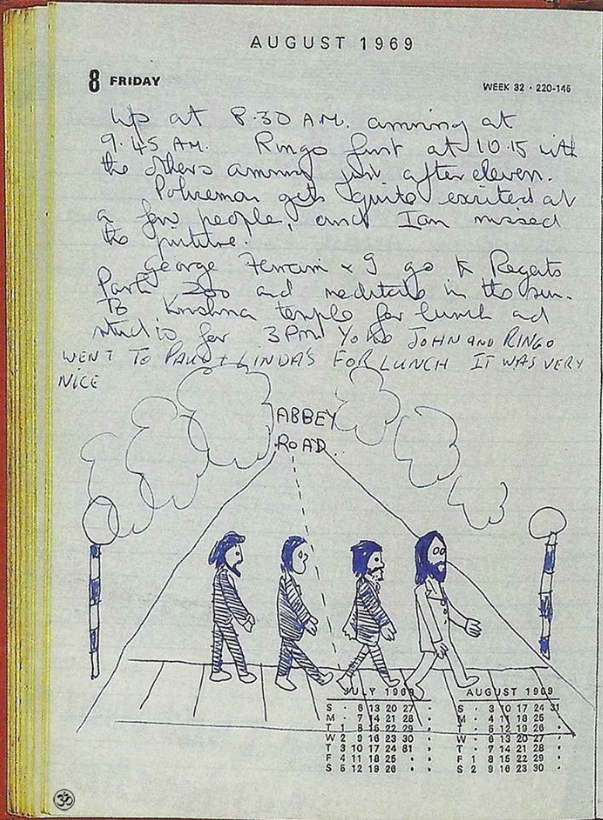 The iconic image was one of only six frames shot by photographer Iain Macmillan while a police officer held up traffic on the London street on Aug. 8, 1969. John Lennon, Paul McCartney, George Harrison and Ringo Starr were joined by just a handful of assistants - "No managers, no stylists," as Beatles Podcast presented Jason Carty tweeted. "They were finished so quickly they had 2-3 hours to kill before their recording session started."
Carty followed that with a picture of the page from "roadie/fixer/pal" Evans' diary entry to the day that reads, "Up at 8.30AM arriving at 9.45AM. Ringo first at 10:13 with the others arriving just after 11. Policeman gets quite excited at a few people, and Ian missed the picture. George ... and I go to Regents Park Zoo and meditate in the sun. To Krishna Temple for lunch and studio for 3PM"

Added in capital letters was the line, "Yoko [Ono], John and Ringo went to Paul and Linda's for lunch it was very nice". There was also a pen sketch of the Abbey Road scene.

"The original working title for Abbey Road was Everest, and the legendary cover was never in the plan at all," an anniversary post on the Abbey Road website explained. "Engineer Geoff Emerick was smoking Everest cigarettes in the studio, and the band eventually took a liking to the stark image of their silhouettes against a white mountain. Everest became the working title of their then-unnamed 11th album. ... Once the group decided that Nepal was out of the question, Paul McCartney then came up with the idea to take a photograph outside of EMI Studios on a break from recording."

The article added that the image "satisfied the Beatles' desire for the world to see them walking away from the studios they had spent so much of the last seven years inside."



Aug 8, 2019
The Beatles 50th Anniversary Abbey Road Editions to be released on September 27, 2019
Beatles.com writes: "Abbey Road Presented with New Mixes in Stereo, 5.1 Surround, and Dolby Atmos; Expanded with Previously Unreleased Session Recordings and Demos.....[T]he album's 17 tracks are newly mixed by producer Giles Martin and mix engineer Sam Okell in stereo."
"The Beatles recording journey had gone through many twists and turns, learning curves and thrilling rides. Here we were ─ still wondering at the magic of it all," McCartney recalls in his written foreword for Abbey Road's anniversary edition packages.
"The magic comes from the hands playing the instruments, the blend of The Beatles' voices, the beauty of the arrangements," Giles Martin explains in his written introduction for the new edition. "Our quest is simply to ensure everything sounds as fresh and hits you as hard as it would have on the day it was recorded."
For complete details about this anniversary release, please click: Oh Yeah, Alright! Abbey Road Anniversary Editions to be Released

Aug 2, 2019
Ringo and his All-Starrs shine bright at Caesars Windsor

"Thirty years and 15 All-Starr Band lineups later, Ringo Starr is still getting by with a little help from his friends. And still doing it in fine fashion," writes Gary Graff for the Royal Oak Tribune.
"The Beatles drummer and his latest crew of All-Starrs kicked off the latest North American leg of his 30th anniversary celebration Thursday night, Aug. 1, at the Colosseum in Caesars Windsor, doing exactly what Starr and his pals have done the past three decades -- delivering a flesh-and-blood jukebox of classic rock hits from the 60s, 70s and 80s, and having as much fun doing it on stage as the audience was having in the seats," noted Graff.
The report went on to say: "This All-Starr Band planted its flag in both the present and the recent past, with longtime members Steve Lukather (Toto) and Greg Rolie (Santana, Journey), each with seven year's service, joined by Men At Work's Colin Hay, who signed on last year, and Average White Band and Paul McCartney alumnus Hamish Stuart, returning for the first time since 2008. They surrounded Starr's own combination of Beatles and solo favorites with their own during the 24-song, show, making sure the night never went too long without something the crowd knew and loved."
Click here for the full Royal Oak Tribune article by Gary Graff.
Paul McCartney Contributes To Henry McCullough Tribute Single
Paul McCartney has contributed to a new Henry McCullough tribute single.
The highly experienced Irish musician passed away in 2016, following a lengthy career that included a vital contribution to Wings.
A tribute single has been arranged to salute his memory, and it features an all-star cast of musicians.
Co-written by Henry himself alongside Don Mescall, "Live Long Rock 'n' Roll" was pieced together by a cast that includes Procal Harum's Gary Brooker, Pink Floyd drummer Nick Mason, legendary guitarist Albert Lee, and more.
Given his Wings association, the team working on the single reached out to Paul McCartney for a bass line - and he happily obliged.
Don Mescall told Hot Press magazine: "Everyone told me I was crazy and I'd never get him. But a week or two later, word got back to m from Macca that he loved the song and he really wanted to play on it."
"There are still sometimes when I'm on my own in the studio when I'll listen to Paul McCartney's bass on the track and think, 'If anyone brought magic to this track - it was Sir Paul McCartney.' I have to hand it to him. This wasn't a rushed job. He put heart and soul into the bass line on the track. It's absolutely incredible."
'Live Long Rock 'n' Roll' will be released on August 16th.
The above article is written by Robin Murray for Clash.

July 30, 2019
"Punk Opera Che Lennon" by The Oz from Russia (the full CD version)
Long before Russian President Vladimir Putin blocked the internet to the outside world from the Russians, The Oz made contact with the Ottawa Beatles Site. I did a CD review for the band in July 2008. They would later connect and perform in Leslie Woodhead's film documentary called "How the Beatles Rocked The Kremlin." In spite of attempts of censorship from Putin to the outside world, I am presenting here for the first time on the internet "Punk Opera Che Lennon" (the full CD version) as performed by The Oz. The songs are cover versions of John Lennon's solo material. Hopefully, one day, the band will resurface again but under new Russian leadership and moves Russia away from a totalitarian regime to a more open and democratic society.
For individual track source referencing, click on the link to the Youtube video.
Long live The Oz.
- John Whelan, Ottawa Beatles Site

July 26, 2019
Beatle Fan Club secretary Freda Kelly to guest speak at Calgary's National Music Centre
"To countless music fans around the world, John, Paul, George and Ringo are The Beatles or the Fab Four, but for Freda Kelly, they will always simply be the lads," writes Louis Hobson for the Calgary Herald.
Hobson noted: "Contacted at her home in Liverpool where she still works three days a week as a legal secretary, Kelly is amused that almost 50 years after the Beatles disbanded people still want to hear her stories."
"The lads were something different and something special and those of us who returned afternoon after afternoon or night after night to the Cavern Club knew they were going to be big one day. We just didn't know how big. No one could have known," says Kelly, who estimates she saw close to 200 of the band's 294 appearance at the Cavern Club."
Beatle fans in Calgary will have the opportunity to hear Freda Kelly reminisce about her close association to John, Paul, George and Ringo at the National Music Centre on July 31 at 5:30 p.m.
For the Calgary Herald article, click here.
See also: Beatles Official Fan Club Memorabilia

July 25, 2019
Paul McCartney Talks Hits And History With Al Roker for the TODAY Show

July 24, 2019
Paul McCartney hints that a new album release of outtakes may be on the way
"Sir Paul McCartney has hinted that he may release an album of outtakes in the future after amassing "millions" of them during studio recordings," writes Elizabeth Aubrey for New Music Express.
"Describing the outtakes as a "treasure trove" in an interview on his website, the 77-year-old said the material comes from various ab-libbed sound checks and rehearsals," states Aubrey.
Said McCartney: "Thankfully our stuff is captured because these days you can record just about anything that moves! It's a little treasure trove...And one day we will have to put together an album, or something, with a selection of these songs that we've gathered. Because they are from all around the world!"
Elders react to the 50th Anniversary of Sgt. Pepper's Lonely Hearts Club Band album

July 16, 2019
A statue of John Lennon is heading to St George's Hall this summer to encourage peace
The following article with images originates from the Liverpool Echo and is reported by Elle May Rice: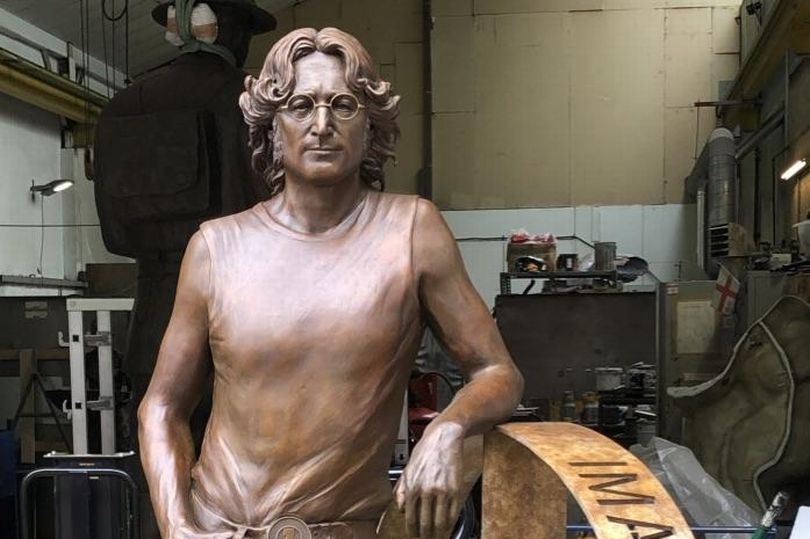 A bronze statue of John Lennon is heading to Liverpool this summer all in the name of peace.
St George's Hall will welcome the John Lennon Peace Statue on August 1 until the end of September following its time at Glastonbury Festival.
The artwork, which is 180cm high, was created by Laura Lian and cast by the Castle Foundry.
Laura said: "I made the statue to help inspire a new generation to reinforce John and Yoko's message of Peace.
"We are really excited to have the statue at this beautiful historical Hall in Liverpool."
Alan Smith, general manager of St George's Hall, said: "We're delighted to host this statue showcasing one of Liverpool's most-loved sons.
"In the month of August and September the city celebrates International Beatle Week and it's fitting that we welcome this new addition.
"It's sure to be a hit and will become a must-visit selfie and Instagram spot".
Along with the statue, the Postcard Exhibition also heads to St George's Hall this summer, which invites the public to donate postcard-sized designs depicting the theme of peace.
The postcards will be displayed at the throughout August before being put up for silent auctions in September ahead of International Peace Day.

The statue was previously on show at Glastonbury Festival.

July 14, 2019
Ringo Starr joins Paul McCartney on stage during the last concert performance of Paul's "Freshen Up" world tour in Los Angeles
"We've got a surprise for us, a surprise for you, a surprise for everyone: Ladies and gentlemen, the one and only, Ringo Starr," McCartney said emphatically as his former bandmate strutted out on stage.
The duo hugged and exchanged a brief "I love you, man" as Ringo made his way to the drums. Together, they performed two Beatles classics: "Sgt. Pepper's Lonely Hearts Club Band (Reprise)" and the White Album cut "Helter Skelter."
- The above excerpt is from Rob Arcand's article from Spin entitled: "Watch Paul McCartney Bring Out Ringo Starr to Play Beatles Classics in L.A."

July 7, 2019
What a class act Sir Paul McCartney is!
Eskasoni teen gets shout out from Paul McCartney at Vancouver concert
VANCOUVER, B.C. ─ VANCOUVER – Emma Stevens' viral hit version of Paul McCartney's song Blackbird prompted the award-winning musician to invite her to his concert in Vancouver on July 6. As his guest, Stevens met McCartney backstage and received a shout out praising her for her version which is sung in Mi'kmaq.
"I told her, her version is so beautiful, I hope I can sing it as well," he told the crowd of cheering fans.
Stevens' Mi'kmaq version of Blackbird was recorded and filmed at Allison Bernard Memorial High School, for International Year of Indigenous Languages (a United Nations observance for 2019 which focuses on raising awareness about Native languages).
Video of McCartney's shout out to Stevens is from Allison Bernard Memorial High School's Youtube channel and was filmed by Adam Chiasson.
The above article is from the Cape Breton Post, July 7, 2019
Bonus feature: Emma Stevens sings "My Unama'ki (My Cape Breton)"
Happy Birthday Ringo!
Ringo turns 79! For details please read CBS news Almanac: Ringo Starr's Birthday which includes a video.

July 3, 2019
What makes the Beatles the most influential band of all time?
"Sir Paul McCartney plays B.C. Place this week and the legacy of his former band — as well as his solo career — lives on well past most of his original musical peers," writes Stuart Derdeyn for the Vancouver Sun. "What it is that makes the man and his music matter more than most is the subject of countless books, papers and bottomless barroom banter. How four teenagers from the Northwest of England turned rock 'n' roll on its head is now contemporary cultural history played out in song." Click here to read the full report.

July 2, 2019
Taking a look at George Harrison's Rosewood Telecaster Guitar
"Fifty years back, on January 30, 1969, George Harrison stepped on to the roof of his group's Apple headquarters in London and plugged in a Fender Telecaster," writes Tony Bacon for Gear History. "Famously, it would be The Beatles' last ever public performance. Not quite so famously, his guitar was an unusual model, a new Rosewood Telecaster that he's recently received from Fender." To learn more on the history of this guitar, please read: "The Story Behind George Harrison's Rosewood Telecaster."

July 1, 2019
The Ottawa Beatles website receives an honorable mention in a new Beatle book
"And In The End: The Last Days of The Beatles"

by Ken McNab i

s a meticulously researched and a well balanced accounting of how the Beatles were defining their own individual identities and how they were no longer the closely knit band they once were in the early days of their music career.

The book is divided into twelve chapters, each one representing a certain month during 1969. Throughout each of those chapters, McNab interviewed people who have crossed their paths either before or during their halcyon days of success. Because of this, there is never a dull moment as it cohesively pulls the book together.

Ken McNab explores the confluence of factors that led to the bands demise: from business dealings with manager Allen Klein; Sir Joseph Lockwood, chairman of EMI. Then there was Yoko Ono and Linda Eastman who became wives to each of their respective husbands. The Apple empire, largely Paul McCartney's brainchild, was spinning into financial chaos and near bankruptcy. Drugs played another factor in the demise and in particular John Lennon's heroin addiction is closely examined and how it affected his musical creativity and on his relationship with Paul.

In making sure that every aspect of history is documented the way it unfolded, the author examines John Lennon's three trips to Canada which included a special visit with Prime Minister Pierre Elliot Trudeau in December. Also documented in the book in the same month was John Lennon and Yoko Ono's testimony to "Le Dain Commission of Inquiry into the Non-Medical Use of Drugs." It is at this point in the book where the Ottawa Beatles Site and researcher receives a special acknowledgement for unearthing the testimony that laid in government archives for many decades.

Let me say by concluding this: Sure, while there may be lots of Beatle books out there, "The End: The Last Days of the Beatles" reveals new historical bits of information that was never known before. McNab's book ranks high on a scholarly level to that of Mark Lewisohn's research.

The book is not available yet in North America but Beatle fans can obtain a copy through Amazon.uk. Ken McNab's first book publication on the Beatles is called "The Beatles In Scottland" and was published on both sides of the Atlantic in 2008.

- John Whelan, Ottawa Beatles Site

June 29, 2019
Sir Paul McCartney on his late wife Linda's photography ahead of Glasgow exhibition
Lots of rekindled memories as Paul McCartney talks about the Mull of Kintyre that Linda and he had spent together which became part of the healing process from the Beatles breakup. In the same interview, Paul discusses Linda's passion for photography and what her pictures meant to him. This excellent interview and lengthy report is done by Susan Swarbrick, Columnist and Senior Features Writer for The Herald Magazine. Click here for her report.

June 23, 2019
Blackbird songstress Emma Stevens performs live at the Ottawa Summer Solstice Indigenous Festival and Competition Pow Wow
An Ottawa Beatles Site exclusive: a live performance of Paul McCartney's classic song "Blackbird" by Emma Stevens. We also have a very short interview in the video from Emma, so Paul, if you are watching, this one is for you. It is my way of giving you thanks for your great contribution to music and to humanity around the world. Know that fans love and appreciate what you have done musically throughout your entire lifetime.
This is my fifth consecutive attendance at the Ottawa Summer Solstice Indigenous Festival. Each festival I have enjoyed, I have learned something new about the Indigenous culture, but having Emma Stevens perform on Saturday, June 22, was something extra special this year. I had fallen in love with Emma's original YouTube cover version of "Blackbird" which is also available on this news page.
The photos below are of Emma Stevens and her music teacher Carter Chiasson. Emma states the song was translated in a few days by Katani Julian and Katani's father Albert "Golydada" Julian. A few months later it was recorded at Allison Bernard High School in Eskasoni, Nova Scotia, that just took one hour to make.
One final note: this very talented Indigenous young woman is from the Eskasoni First Nation in Nova Scotia. The video also features an original song about "Cape Breton" that is sung by Emma.
- John Whelan, Ottawa Beatles Site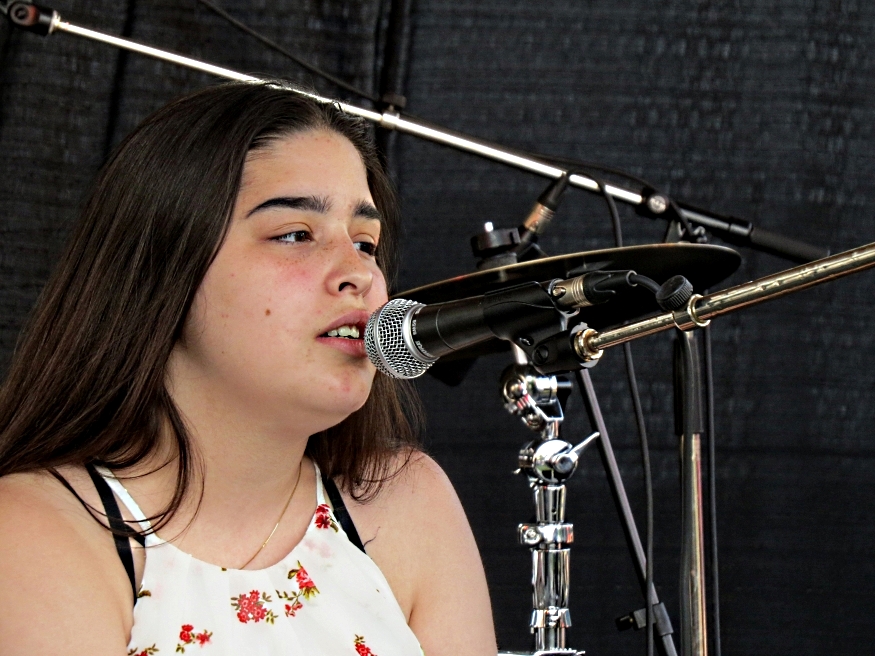 Photography by John Whelan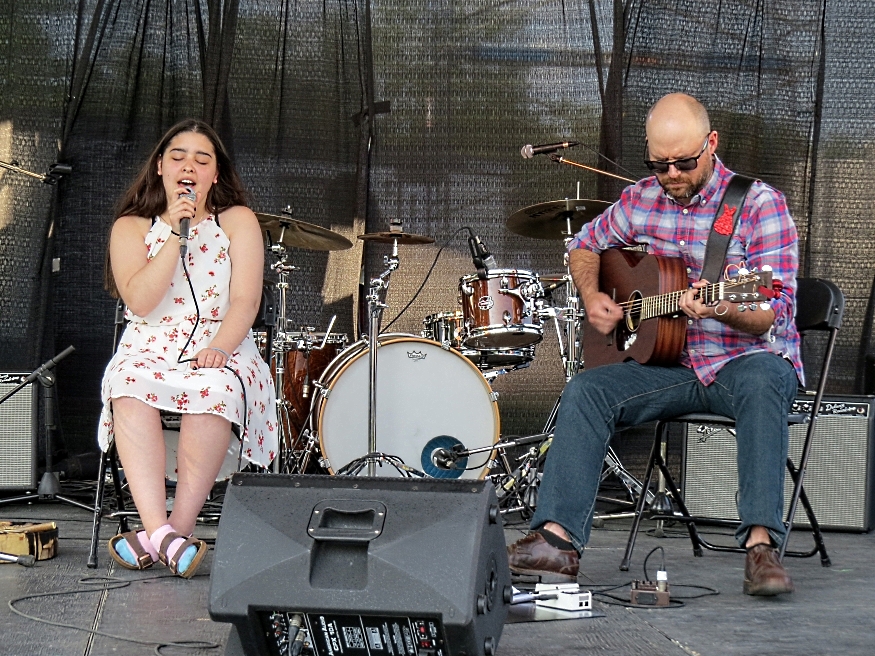 Photography by John Whelan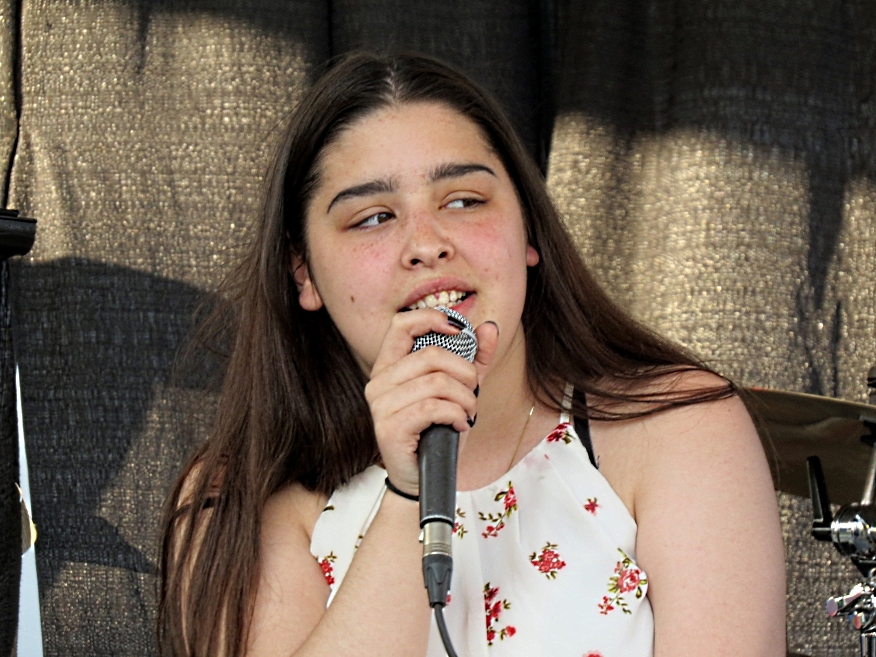 Photography by John Whelan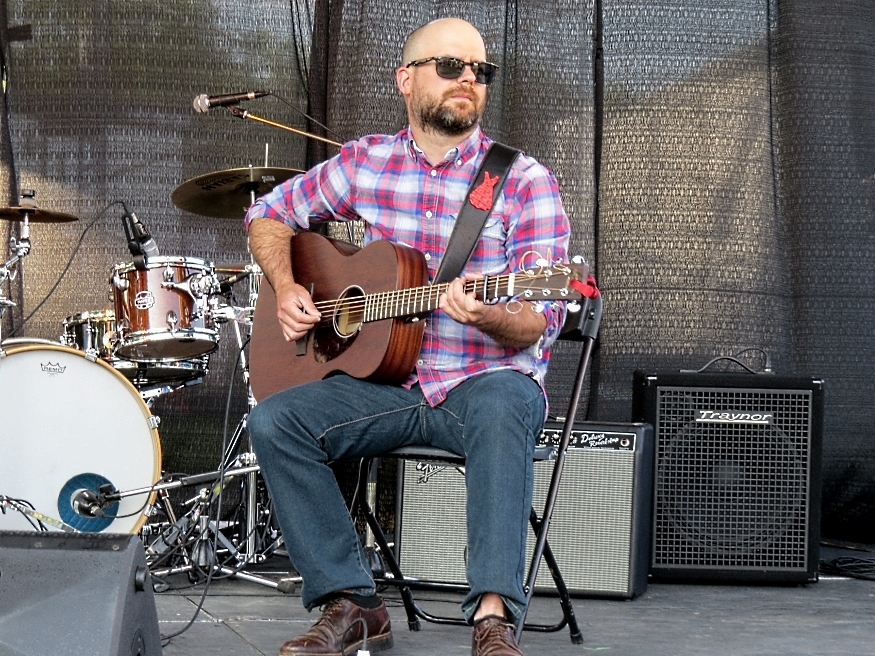 Photography by John Whelan

June 20, 2019
Ringo Starr talks with NBC's Al Roker

June 16, 2019
A groovy flashback: Paul McCartney performs on "My Dark Hour" by The Steve Miller Band
Wikipedia writes: The track "My Dark Hour" featured Paul McCartney (credited as "Paul Ramon") on backing vocals, drums, guitar and bass guitar, and he performed additional backing vocals on "Celebration Song". "My Dark Hour" was recorded in a late-night session on May 9, 1969 after an acrimonious argument between McCartney, John Lennon, George Harrison and Ringo Starr over signing a contract appointing Allen Klein as The Beatles' financial manager. Lennon, Harrison and Starr walked out, while McCartney remained at Olympic Studios. Miller was the only member of the band to attend the session, and the song emerged from him and McCartney jamming.

June 14, 2019
Sotherby to auction off Management Contract between Brian Epstein and The Beatles
"The agreement with their manager was signed on January 24, 1962, a date that airs 14 months before The Beatles released their debut album, Please Please Me," writes Far Out Magazine. It went on to say that: "With the signing taking place in the kitchen of Best's home, auctioneers are expecting to fetch in excess of