It seemed only natural that, given Ringo's penchant for country music, the group would take their new "original compositions only" policy and concoct a C&W song for him to sing for their current album. The previous album's "Act Naturally" worked well enough for Lennon and McCartney to adapt a previously written song to that genre of music, going as far as mimicking the rhythm and style of the Buck Owens classic right down to the three quarter-note guitar introduction. Although "What Goes On?" lacks the confidence and sheen of the previous Ringo song, it still stands as testimony to The Beatles' chameleon-like ability to convincingly tackle any task needed.
Written by: John Lennon / Paul McCartney / Richard Starkey
US Single Release: Capitol #5587 (b-side to "Nowhere Man")
First US Album Release: Capitol #ST-2553 "Yesterday…And Today"
British Album Release: Parlophone #PCS 3075 "Rubber Soul"
Engineers: Norman Smith, Ken Scott, Graham Platt
Instrumentation (most likely):
Ringo Starr – Lead Vocals, Drums (1964 Ludwig Super Classic Black Oyster Pearl)
George Harrison – Lead Guitar (1963 Gretsch 6119 Tennessean)
Paul McCartney - Bass Guitar (1964 Rickenbacker 4001S), Harmony Vocals
John Lennon - Rhythm Guitar (1964 Rickenbacker 325), Harmony Vocals

July 18, 2022
Your Beatles questions answered

by Parlogram Auctions
In this first Q&A session, I answer 11 questions from channel members about various topics in the
Beatles collecting world, from best pressings to what I have in my collection.



July 17, 2022
Retro-groove: "McCartney's pipe band players remake history"

by Mark Davey for the Campbeltown Courier (click here for more photos)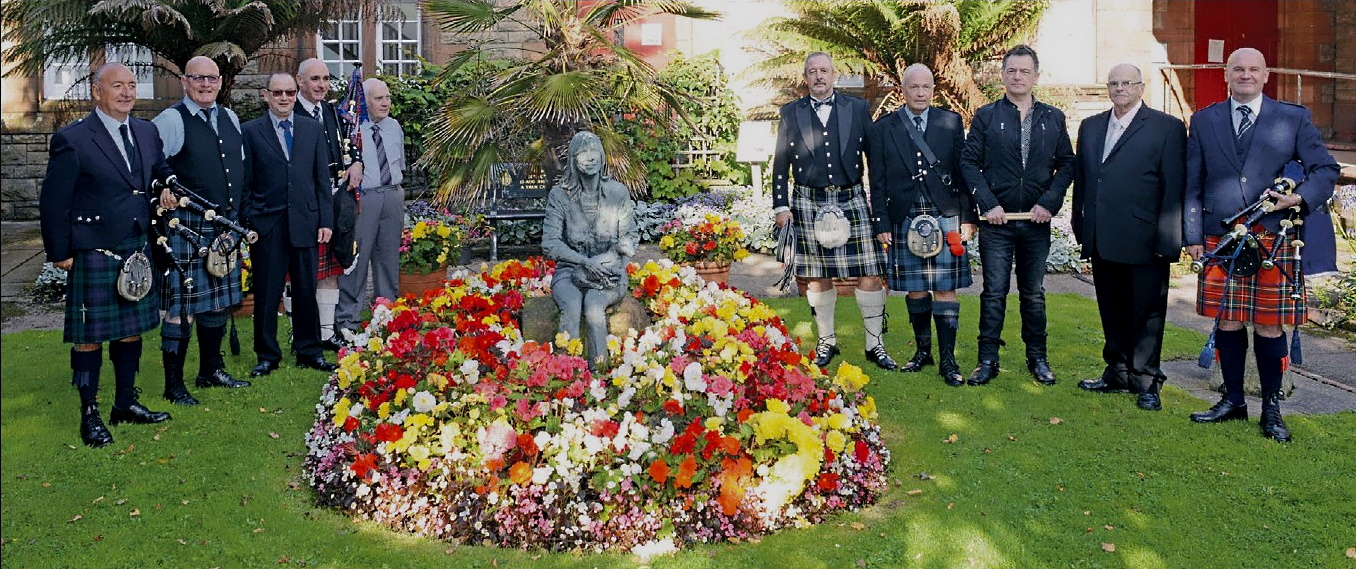 The playing and non-playing surviving members who attended the reunion gather around the Linda McCartney memorial. From left they are Ian McKerral, Tommy Blue, Ian McCallum, John McGeachy,
Duncan Ramsay, Archie Coffield, Ian Campbell, Jimmy McGeachy, Peter McCallum and John Brown.


Watch Paul McCartney perform "Mull of Kintyre" with the Ottawa Police Services Drum & Pipe Band
on July 7, 2013






July 16, 2022
Keith Richards on how The Rolling Stones were "envious" of The Beatles during their early days:
"They were doing what we wanted"

by Liberty Dunworth for Guitar.com
It has recently been revealed that The Rolling Stones were initially "envious" of The Beatles during the early days of their career. Speaking about how Keith Richards in particular was infatuated by the band, the members discuss how they were inspired to sound more like the Liverpool legends shortly after they first formed.
Speaking as part of the second episode of the newly-launched BBC documentary, My Life As A Rolling Stone, both Keith Richards and Mick Jagger have admitted to feeling jealous of the immense success received by The Beatles during the early 1960s.
Keith Richards ... states that The Rolling Stones were predominantly playing covers at the time, and felt pressure to try and create their own songs after seeing the overwhelming acclaim given to the Liverpool-based pop stars.
"We were working the clubs in London and The Beatles just came out and had a hit, Love Me Do… And
we said, 'Oh man, what a great record'" Richards reflects. "Our job [at the time] was to be like the premier
rhythm and blues band in London and we managed that! But we had no idea of progressing beyond that
stage [until then]."
The band's frontman Mick Jagger also recalls how Keith Richards first became "obsessed" with The Beatles and claims that the band reinvented the music scene and changed the expectations for new artists.
"The Beatles suddenly explode and there you are going: 'Oh, yeah, but we're a blues band! The Beatles
changed this whole thing," he claims. "Keith, he'd play The Beatles all the time [and] it'd drive me absolutely
batty! Why he was playing The Beatles wasn't because he didn't want to listen to anything else; [it was
because] Keith wanted to write these pop songs. We [were] undeniably the blues band, but we knew we had
to be a pop band."
The guitarist continues to elaborate on why he felt so personally impacted by The Beatles' success, stating that it was because of the band's ability to achieve success by writing their own records, unlike The Rolling Stones, who were releasing mostly covers at the time.
"We were just envious, too, man. I mean, they're doing what we wanted – they got it!" he insists. "They could make records. The Holy Grail was to make records, to be able to get into a studio. […] You'd think it was a gold mine, which in a way it was, y'know what I mean? You'd think you were invading Fort Knox just to make a record."
This discussion of The Beatles comes in light of
comments made by the members
during the first episode of
the series. Discussing the controversial image they were given throughout their career, both Jagger and
Richards elaborated on how, behind the scenes, The Beatles were behaving in the same way as they were –
stating that their more respectable image was formulated to make them more appealing to the public.
Watch all episodes of
My Life As A Rolling Stone
now on
BBC iPlayer
.

More on the Rolling Stones...


Watch: The Rolling Stones Play "You Can't Always Get What You Want" With Ukrainian Choir
by Alex Hopper for American Songwriter
The Rolling Stones sang an ode to Ukraine amid their ongoing war with Russa with a special performance of "You Can't Always Get What You Want." Near the end of their Friday night (July 15) concert in Vienna, Austria the legendary rock outfit showed solidarity with the embattled nation by inviting a boys and girls choir to join them for the number.
The Dzvinochok boys choir and Vognyk girls choir traveled from Ukraine's capital Kyiv to join in on the 1969 Stones' classic. As they shuffled out onto the stage, Mick Jagger noted "they came a long way to be here tonight. They drove all the way."
Choirmaster Ruben Tolmachov added, "This is a very special night for the two choirs and a chance of a lifetime not to be missed. I'm so glad we made it here to Vienna, a night to remember for all of us."
Though the Stones usually play the song early on in their set, they saved it for the first encore of the Vienna show to make the collaboration all the more special. As the choir began to sing the iconic opening lines, they swapped the original lyrics for their Ukrainian counterparts before lulling back into English.
As the song's breakdown came along, the choir began clapping to the beat, bringing the audience in to join them for the refrain, you can't always get what you want. Watch the triumphant performance below.
The choir's appearance was just the latest Stones' surprise amid their ongoing Sixty Tour which celebrates their 60-year milestone as a band. Other highlights from the Vienna show included a cover of Bob Dylan's "Like a Rolling Stone" and their 1966 classic "Out of Time," which had never been played live prior to this tour.
The European run will continue on July 19 at Groupama Stadium in Lyon, France before wrapping up on August 3
in Berlin, Germany. No other legs have been announced as of yet.
Fans can join in on the 60th-anniversary celebration with the impending four-part docuseries, My Life as a Rolling
Stone. Each of the four episodes will focus on a different member of the group and features exclusive interviews
with Mick Jagger, Kieth Richards, and Ronnie Wood.



July 14, 2022
"McCartney 3, 2, 1" documentary is up for 3 Emmy nominations.

From the Official Paul McCartney Facebook pages...



The McCartney solo albums to be released on August 5, 2022, as a limited edition boxset

from Udiscovermusic.com
The eponymous solo albums written, performed, and produced by Paul McCartney from 1970, 1980, and 2020. Includes 3 CDs with 3 limited edition photo prints and an introduction from Paul in a beautiful slipcase box.
Written, performed, and produced entirely by Paul McCartney, his three eponymous career-spanning solo albums (1970's McCartney, 1980's McCartney II, and 2020's McCartney III) will now be packaged together and available in one special boxset for the first time.
McCartney I II III box set will be available in three different formats – Limited Edition Color Vinyl, Black Vinyl Edition, and CD – each including three special photo prints with notes from Paul about each album. The newly created boxset cover art and typography for the slipcase are by Ed Ruscha.
Bookending 50 years of unparalleled work, each album demonstrates Paul McCartney's restless creativity and adventurous artistic spirit. McCartney, the Number One Album was Paul's first solo album released in 1970 and features timeless tracks "Every Night" and "Junk," along with the immortal classic "Maybe I'm Amazed." This album saw a global music superstar pioneer a novel homespun approach to recording that would, in time, become a sought-after sound and the highly influential precursor to the "lo-fi" alternative genre.
Just as McCartney marked the end of an era with Paul's first release after leaving the biggest band in history, Paul did it again in 1980, this time signaling the end of 70s rock giants Wings. Taking a fresh approach to things, Paul wrote, performed, and produced the avant-garde masterpiece McCartney II, which reached Number One in the UK, and Number 3 in the US, producing such classics as "Coming Up," "Waterfalls," and "Temporary Secretary."
With McCartney III Paul went back to basics again to create some of his most revealing work to date. Released in December 2020, just two years after Paul's Billboard-topping Egypt Station album, "Rockdown," saw Paul turn unexpected time on his hands into an opportunity to get into the studio on his own. An intimate and loose record featuring "Find My Way" and the now live favorite "Women and Wives," McCartney III features Paul's melodic gift at its forefront throughout. Upon release, McCartney III charted at Number One on the UK's Official Album Charts and Number One on Billboard's Top Album Sales Chart.
In an unrivaled career, Paul has always been willing to take risks and have fun along the way – his musical projects have included classical albums, electronic albums, ballet scores, writing for video games, and left-field collaborations — along the way, breaking chart records, box office records, winning countless awards and remaining one of the world's most influential and revered artists of all time. McCartney, McCartney II, and McCartney III captured and documented landmark moments of his singular career, each offering a personal snapshot of a unique artist at a particular moment in time.
Tracklist
McCartney
1. The Lovely Linda
2. That Would Be Something
3. Valentine Day
4. Every Night
5. Hot As Sun
6. Glasses
7. Junk
8. Man We Was Lonely
9. Oo You
10. Momma Miss America
11. Teddy Boy
12. Singalong Junk
13. Maybe I'm Amazed
14. Kreen-Akrore
McCartney II
1. Coming Up
2. Temporary Secretary
3. On The Way
4. Waterfalls
5. Nobody Knows
6. Front Parlour
7. Summer's Day Song
8. Frozen Jap
9. Bogey Music
10. Darkroom
11. One Of These Days
McCartney III
1. Long Tailed Winter Bird
2. Find My Way
3. Pretty Boys
4. Women And Wives
5. Lavatory Lil
6. Slidin'
7. Deep Deep Feeling
8. The Kiss Of Venus
9. Seize The Day
10. Deep Down
11. Winter Bird / When Winter Comes



July 13, 2022
'A Hard Day's Night' still matters after all these years

by Philip Martin for the Northwest Arkansas Democrat Gazette
I've been thinking -- and writing -- a bit about The Beatles lately, as the past few years have seen the 50th anniversary of their late-period albums -- "Sgt. Pepper," "The Beatles" (aka "The White Album"), "Abbey Road" and "Let It Be" have come and gone. Next week, Peter Jackson's "The Beatles: Get Back," the immersive and somewhat revisionist documentary series about The Beatles' final sessions will be released on DVD. (I've written about that for the Sunday newspaper.)
With The Beatles so much on my mind, I've decided to kick off my annual summer Lifequest summer movies series by going back to the start, to Richard Lester's remarkable "A Hard Day's Night," which was set over the course of 36 fictional hours in the life of the world's most famous rock 'n' roll band at the height of its popularity, with a soundtrack peppered with their music (including instrumental versions performed by "the George Martin Orchestra," which consisted of The Beatles' producer and classical sidemen).
While there is a tendency to overpraise the rediscovered artifact -- nostalgia interferes with any calm assessment. But in 2022, "A Hard Day's Night" holds up as an intensely pleasurable experience.
For those of us who remember The Beatles -- not the icons they became but the first jarring blast of cool fresh Beatlemania -- "A Hard Day's Night" is a reel of black and white and silver ghosts, a kind of trick mirror in which we can see how young we were and how old we have become. It is a chiaroscuro shadow play, an engagement of almost-forgotten-yet-naggingly-familiar dreams. It's deja voo doo.
IMPORTANT DOCUMENT
It seems silly to talk about something so featherweight and charming as this 1964 musical comedy as an important document, but that is what it has become. It is the source of the music video, and a remnant of nouvelle vague, with its four lead actors living for those mock French tilted cameras. It is a tumble of noise and image and if it doesn't seem quite so spontaneous and structureless as it did the first time we saw it, blame it on our jaded souls.
Lester, an American expatriate, had come to the attention of some critics with his grainy 11-minute short from 1959, "The Running Jumping & Standing Still Film," a collaboration with Peter Sellers. The "Can't Buy Me Love" segment in the film borrows stylistically from this short which pioneered the now common technique of cutting the images to the beat of the music. The "Can't Buy Me Love" sequence is an obvious precursor of MTV-style music videos, which led to some suggesting that Lester is the father of MTV.
The director wasn't impressed by that. In the mid '80s, when someone referred to him as MTV's daddy, he asked for a paternity test.
But whether or not "A Hard Day's Night" can be credited or blamed for MTV, it directly led to the idea for "The Monkees," a television sitcom that started out as four musicians-turned-actors portraying musicians in a struggling rock band. (While I would argue that the Monkees became one of the most important bands of rock 'n' roll's second generation -- their influence is hard to overestimate and their records, regardless of who was playing on them, are very good -- we will leave that discussion for another time.)
'A NEW GRAMMAR'
Even more importantly, with "A Hard Day's Night," Lester created what Roger Ebert called "a new grammar" of filmmaking that embraced quick cuts, obviously hand-held cameras and pop music playing over documentary (or faux documentary) action. "A Hard Day's Night" is a genuinely iconoclastic film, and it ushered in an identifiable modern pop style.
And while Lester saw "A Hard Day's Night" as a comedy, he also wanted to say something about the political and commercial power of the kids -- particularly the middle-class youth who formed The Beatles' core constituency. He also had the sense to recognize the band as something more than the latest craze and to allow their particular alchemy to infuse the film.
That's not to say The Beatles were simply naturals -- much of the credit for their droll and snappy dialogue goes to actor and playwright Alun Owen, who, though a generation older, had grown up down the street from where John Lennon lived in Liverpool. Owen wrote most of the lines The Beatles deliver, yet he knew them well enough to write for them. Some of the lines were echoes of -- or echoed in -- The Beatles' press conferences. It is a very Beatle-ly movie, regardless of whatever outside agencies may have contributed to the boys' assured performances as themselves. While they weren't, as some of the critics misleadingly commented at the time, "the new Marx Brothers," they were the defining pop phenomenon after Elvis in the last part of the 20th century. They were bloody special and "A Hard Day's Night" shows why.
AHEAD OF THE GAME
It isn't exactly as we remember it -- Lester's camera isn't quite so frantic and pushy as we remembered; after the opening scenes it settles down a bit, though there are a few wonderful overhead aerial shots and some of the chase scenes -- there are several -- are reminiscent of Truffaut. Lester was ahead of the game by recognizing the synesthesia between rock and television and cinema -- it seems that in every other shot the guys appear on TV monitors. When they sneak off to a disco they dance to their own music. It's all self-reflexive and insidery, to the point that one probably has to be a Beatle to get all the running in-jokes. (Look, John's pretending to snort something from a Pepsi bottle! What's that all about?)
While the experience of watching "A Hard Day's Night" today is necessarily different from 1964 -- we know how the story ends, we know that despite all expectations, The Beatles persist -- the film still has the power to convey a sense of innocence. It's a story about friendship, about the confounding and confusing nature of sudden fame. Lester cuts from The Beatles to their fans -- mainly adolescent girls screaming, with tears tracking their cheeks. What's that money can't buy?
All in all, it seems like a glorious accident, though there were safety rails. The film is buttressed by a couple of splendid performances by character actors Wilfred Brambell as Paul's rebellious grandfather and Victor Spinetti as a foppish television director. Their roles would have been larger had it turned out The Beatles couldn't act. And maybe they couldn't, but they -- and only they -- could be The Beatles.



July 12, 2022
Peter Jackson and the Beatles Get Back documentary is up for 5 Emmy Nominations
From the Beatles Official Facebook pages...


MonaLisa Twins featuring Mike Sweeney do the Beatles cover of "Money (That's What I Want)"







July 11, 2022
Parlogram Auctions examines 10 of the rarest Beatles records

In this video, we present 10 of the rarest and most value Beatles records. The list could be much longer and some it would be easy to argue for items not included in the list. We hope you will enjoy looking at them and hearing the stories behind them and how much they are worth. If you have any Beatles rarities in your collection, we'd love to feature them on the channel. You can send a photo of them via email to: andrew@parlogramauctions or even a video via this site: https://wetransfer.com/ You don't have to appear in the video if you don't want to ;)




July 10, 2022
'The Beatles And India' Blu-Ray Review – A Look At The Fab Four's Quest For Enlightenment &
Creativity
by Dillon Gonzales for Geeks Vibes Nation


Rare archival footage, recordings and photographs, eye-witness accounts and expert comments along with
location shoots across India, bring alive the fascinating journey of George, John, Paul and Ringo from their
high octane celebrity lives in the West to a remote Himalayan ashram in search of spiritual bliss that
inspires an unprecedented burst of creative songwriting. It is the first serious exploration of how India
shaped the development of the greatest ever rock band and their own pioneering role bridging two vastly
different cultures.

Director Ajoy Bose was a teenage rebel in Calcutta in love with the Beatles when they came to India. His long mop and the psychedelic flowers painted on his shirt imitating the Fab Four led to fierce fights with his bureaucrat father. In an interesting quirk of fate half a century later as an established journalist and author, Bose was writing a book, Across the Universe to mark the 50th anniversary of The Beatles historic trip to Rishikesh for the world's largest publishing house Penguin Random House.

Inspired by Ajoy Bose's book, British Indian music entrepreneur Reynold D'Silva has now taken the amazing saga of The Beatles and India further by producing Bose's directorial debut. Bose and cultural researcher, co-director, Pete Compton, have created an audio-visual presentation that stands apart from the many documentaries on the band, delving deep into the most crucial period of their evolution from the world's most famous pop stars into multi-faceted pioneering musical artists.

Video Quality

The Beatles and India comes to Blu-Ray with a very lovely high definition master that suits the film as well as you might hope. As is typical with documentaries on subjects from decades ago, the film features a lot of different material in varying degrees of quality. The new interviews look incredibly solid and clear with natural skin tones and some detailed facial features on the subjects. The archival footage features a variety of different sources that seem to be in the best shape possible given the filming limitations. Some footage appears to be authorized within the compound while other is taken from far away as people tried to get a glimpse of the Fab Four. Much of this footage is pretty ragged, but it helps bring a glimpse of history into the modern world. The colors featured in the film have a decent degree of vibrancy to them. The transfer has not fallen victim to any compression artifacts or digital nuisances of the sort. MVD Entertainment has delivered a great presentation for fans.

Audio Quality

This Blu-Ray disc comes with a DTS-HD 5.1 Master Audio and a LPCM 2.0 track which perfectly suits the source material. Since this is a film focused on world famous musicians, you might expect wall-to-wall classic tunes, but most of the music featured in the film comes from Indian musicians rather than The Beatles themselves. Nevertheless, the sound quality is pristine and fills the room in a wonderful way. With this being such an interview showcase with talking heads aplenty, it is nice to note that dialogue comes through flawlessly in the center channel. The archival clips do not feature much in the way of age-related wear, thankfully, but you can tell there were some limitations to recording in certain situations. The surround channel presentation is not pushed to the limits, but it sounds terrific here. There are optional English subtitles provided on this release.





Special Features

Ajoy Bose Interview: A full 21-minute interview in which the director discusses what it was like being a
Beatles fan in the 1960s, why he decided to write his book on The Beatles, the research that went into that
endeavor, his experience going to a Beatles convention in the US, how he tracked down people from the time
documented in the film, the appeal of Maharishi, the Indian music scene, the larger story the film tells about
India and more.

Ashram Map: A six-minute look at the ashram that the Beatles stayed and practiced at and the continued
appeal it has to Beatles fans.

Production Photo Diary: A three-minute collection of photos taken along the journey to the ashram.

Trailer: The two-minute trailer is provided here.



Final Thoughts

The Beatles and India is an immensely entertaining documentary detailing a unique period of time in the career of one of the greatest bands of all time. Hardcore fans of the group may already know quite a bit about this period, but even they should find a lot of value in the unique archival footage and the larger context you get from the interview subjects. If you are completely fresh to this information, get ready for a different side of the Fab Four which more clearly defined what exactly mattered to each of them at this point in their lives. MVD Entertainment has released a Blu-Ray featuring a strong A/V presentation and a nice array of additional material. If you are a Beatles fan, you are going to have a lot of fun. Recommended

The Beatles and India is currently available to purchase on Blu-Ray and DVD.

Note: Images presented in this review are not reflective of the image quality of the Blu-Ray.

Disclaimer: MVD Entertainment has supplied a copy of this disc free of charge for review purposes. All opinions in this review are the honest reactions of the author.


And on this date, this announcement from Ringo Starr's Official Facebook pages...






July 9, 2022
Peace, Love, Fun And Friends: The Musical Adventures Of Ringo Starr

by Paul Sexton for Udiscovermusic.com (click on the image below for the report)



The ever popular MonaLisa Twins cover George Harrison's "Here Comes The Sun"



What George Harrison said about his song


"The other song I wrote on Abbey Road is 'Here Comes The Sun'. It was written on a nice sunny day in early
summer in Eric Clapton's garden, because, with the Beatles, we'd really been through hell with business and it
was really heavy. And on this day, I just felt that I had been slagging off from school. I just didn't come in
one day and the release of being in the sun, made the song just come to me. It was like 'If I Needed
Someone', you know, the basic riff going through it, you know all those 'Bells Of Rhymney' Byrds type things.
So, that's how I see it, anyway. It's quite vintage."
Quoted from the book "the Beatles Off The Record" by Keith Badman.



July 7, 2022
Ringo Starr's birthday extravaganza extends to space this year

by Alan Cross for Journal of Musical Things
At noon California time on Thursday, July 7, Ringo Starr, joined by friends and family, will make his annual "Peace and Love" exclamation in honor of his 82nd birthday. [Note: Having seen Ringo up close a couple of years ago, I can attest he is the best-looking octogenarian I've ever met. Okay, him and his mate Macca. When I asked him about how he maintains his useful look, he replied "Blueberries!"]
He'll be joined in this celebration by the team on the International Space Station, which will also broadcast his message into the cosmos, with a little help from the Artemis Music Space Network.
On Ringo's signal, the Artemis Mission Control Center in Houston will beam his message and two songs out into Earth's orbit and beyond. The songs include "Let's Change the World," which he released in 2021, and "Star Song," a new piece described as "the music the stars made upon his birth as mapped out by Artemis."
When you're a Beatle, and you go by the name Starr, this is what you do.
Joining Ringo and his wife, Barbara Starkey, will be a collection of famous friends, including Richard Marx, Matt Sorum, Ed Begley Jr., Linda Perry, Diane Warren, Roy Jr and Alex Orbison, along with All Starrs Steve Lukather, Edgar Winter, Colin Hay, Warren Ham and Greg Bissonette.
Before his galactic message, Ringo will be celebrated by performances from Langhorne Slim and Sawyer Fredericks.
There are celebrations happening around the globe, including Sydney, Australia; Tokyo and Osaka, Japan; Moscow; Athens, Greece; Jerusalem, Israel; or, a little closer to North America, New York City, Cleveland, Ohio at the Rock and Roll Hall of Fame and Museum and at the Interlochen Center for the Arts in Michigan. While this party has been open to the public in the past, he is not yet able to invite fans to join in the fun in person, but there will be special programming on the Beatles Channel on SiriusXM from July 7-10 and 10,000 Starbucks locations will be playing Ringo playlists.
More information can be found here.
The ageless Ringo Starr reflects on what keeps him going
by Scott Mervis for the Pittsburgh Post Gazette
Strange to think about it now, but when Ringo Starr launched Ringo and His All-Starr Band in 1989, he hadn't been a touring musician since 1966.
The drummer had been in this really good band that only toured for four years before deciding it wasn't for them and that they were just going to make records.
They were called The Beatles, and it turned out to be a pretty good move because the very next year, they released "Sgt. Pepper's Lonely Hearts Club Band," which some contend is the greatest album of all time.
After the breakup of The Beatles in April 1970, Ringo had about four good musical years during which he played on solo albums by John Lennon and George Harrison, performed at The Concert for Bangladesh, released two successful albums of his own — 1973's "Ringo" and 1974's "Goodnight Vienna" — and scored five top 20 singles: "It Don't Come Easy," "Back Off Boogaloo," "Photograph," "You're Sixteen" and "Oh My My."
That he had any solo success at all was a bit of a surprise given that drummers rarely emerge from bands as hitmakers and that Ringo, although having sung such Beatles songs as "With a Little Help From My Friends" and "Yellow Submarine," had only written two Beatles songs on his own — "Don't Pass Me By" and "Octopus's Garden" — and by his own admission was a vocalist of limited ability.
Music aside, his humble and happy-go-lucky personality led to acting roles in the post-Beatle years, including the movies "Son of Dracula" (1974) and "Caveman" (1981) and as narrator of the kids show "Thomas and Friends" in the '80s.
With the shocking murder of John Lennon in 1980, the already rare shot of a Beatles reunion was out the window, so it was going to take something rather extraordinary to get Ringo back on the road as a touring drummer and singer.
Enter David Fishof, an Orthodox Jewish talent agent from New York who had created the 1984 Happy Together Tour for The Turtles and the 1986 Monkees 20th Anniversary Reunion, among other packages. Knowing that the former Beatle was at his best with about three ace singer-songwriters by his side, he flew to London in March 1989 to pitch Ringo on the idea of an All-Starr Band Tour with the drummer joined by a supergroup of legends, in some cases, just slightly past their prime.
Ringo and His All-Starr Band launched its maiden tour on July 23, 1989, in Dallas with the enviable lineup of Joe Walsh (James Gang, Eagles), Nils Lofgren (Crazy Horse, E Street Band), Rick Danko and Levon Helm (The Band), Dr. John, Billy Preston, Clarence Clemons (E Street Band), and Jim Keltner.
Helm and Keltner made it three drummers, giving Ringo freedom to grab the mic and shuffle around, as he does, at center stage. He took the lead on 10 songs in the two-hour show that featured hits from the other stars (although no Springsteen songs).
In a 1989 New York Times story, Ringo, less than a year removed from a stint in alcohol rehab, talked about overcoming serious jitters the first few nights. He also said, "It's great being down front. I've never done that before. I've always been behind the kit. After the first show, I read some stuff about my voice. But I'm not Pavarotti. People know who I am, and I'm giving them my best shot on my songs."
Ringo in the Burgh
The '89 tour skipped Pittsburgh, pushing the Pittsburgh debut of the All-Starr Band to its second trip, in 1992, which stopped at Star Lake with Walsh, Lofgren, Todd Rundgren, Burton Cummings (The Guess Who), Dave Edmunds (Rockpile) and Timothy B. Schmit (Poco, Eagles).
It was his first performance here since the Beatles played the Civic Arena in September 1964.
The Amphitheater at Station Square shows in 1995 and 1997 featured the likes of Peter Frampton, Randy Bachman (BTO), Felix Cavaliere (Rascals), Jack Bruce (Cream), Mark Farner (Grand Funk Railroad), Dave Mason (Traffic) and John Entwistle (The Who).
Almost 20 years passed before his Pittsburgh return, at Heinz Hall, in 2015 and 2018 with a mix of Rundgren, Steve Lukather (Toto), Gregg Rolie (Santana, Journey), Richard Page (Mr. Mister) and Colin Hay (Men at Work).
The All-Starr Band was set to return in 2020, and then 2021, for PPG Paints Arena shows, but the pandemic
pushed it to 2022. On board are Lukather, Hay, Edgar Winter, Hamish Stuart (Average White Band), Gregg
Bissonette and Warren Ham. Due to Winter and Lukather testing positive for COVID-19 last week, the PPG
Paints Arena show, scheduled for June 18, will be pushed to a date in September.
In a recent All-Starr Band Zoom call with the media from a casino near Toronto, the former Beatle expressed his excitement to get back on stage.
"Two and a half years …," he said. "It's been a really difficult period for me. I love to play. I put the All-Starrs together 32 years ago. I was in a couple of other bands before that. For me, that's what it's all about, playing in front of an audience. A long time ago we'd play weddings, we'd play anywhere we could just so we could play together as a band."
"I wouldn't be a musician if it weren't for Ringo and the Beatles," said Bissonette, a 62-year-old drummer with a long resume of studio work along with tours backing David Lee Roth. "My dad was a jazz drummer in Detroit. We went to the Olympia hockey arena where the Red Wings played, and he said, 'Kids, we're going to see the Beatles tomorrow night.' My brother and I just flipped out.
"That started me going, being in the same room and hearing that music and hearing Ringo's groove. I would come home every day after school and put on the headphones with my record player and just want to play along with him and try to get in that pocket. Now every night, 5 feet away, I get to look at his bass drum pedal and his snare, and I try to get in that Ringo pocket, that swing that he's given drummers, There's nothing like it, and what an honor, greatest gig of my life ever ,and I hope it goes a long, long, long, long time."
The 75-year-old Winter, who had his biggest success in 1972 with the Edgar Winter Group hits "Frankenstein" and "Free Ride," is on his third trip with the All-Starr Band since joining in 2006 and his first since 2011.
"I never dreamed that I would even get to meet these people," he said, "much less share the stage with so many incredible, talented musicians."
Beatle talk
While the plan for the media call was to keep the focus on the current tour, Ringo, 81, was kind enough to field questions about that old band he joined, as the successor to Pete Best, in 1962, when he was 22. He had been around the Liverpool scene, playing in skiffle bands since 1957, and being a few months older than Lennon, he would become the oldest Beatle.
Running through some quick Beatles history, he said, "We were lads when we started, and as it went on, we had wives and children. And we stopped touring and made great records. But we didn't make good records while we were touring. We played well together, and we got on with each other. That's just how it was. We came to a point, eight years later — it blows me away that we did all that in eight years — that it was time to leave."
Last winter, along with Beatles fans across the world, the drummer watched with interest "The Beatles: Get Back," the Disney+ documentary directed by Peter Jackson that used footage caught during the making of Michael Lindsay Hogg's 1970 film "Let It Be."
"The original documentary, I never liked it," he said. "It was so narrow. It was on one point of an argument and all these down parts. We were laughing and we were having fun as well, and we played great and we did all this in a month. Michael Lindsay Hogg's, I felt, was just too down. I spoke to Peter [and said], 'I was there. It was lots of fun as well.' He certainly brought that up. I'm ever grateful to Peter for doing such a great job."
The one thing missing for him in "The Beatles: Get Back" was the evolution of the title track of the documentary.
"The only thing I was grasping and desperate for is, when we did 'Get Back,' if you look at the early sort of getting it together, [the drumming] is just like straight rock. I wanted to know how I got to that rock shuffle thing, just playing the snare drum. Because I have no idea why I changed that. I thought, 'I'll see it on film.' But it just happened the cameras were off when we did that."
Reflecting on how far this long and winding road out of Liverpool has taken him, he went to his early teen years and getting turned on to music.
"I was inspired at age 13, and that has never left me, the dream and the joy," he said. "I only ever wanted to be a drummer. I got a kit of drums, and I was in a couple of really good bands. When I was in those Liverpool bands, my mother had this great line. She said, 'Son, I always feel you're at your happiest when you're playing.' And deep inside, I am. I just love it.
"People ask about retirement. Well, I'm a musician, I don't have to retire. As long as I can pick up those sticks, I've got a gig."
Winter echoed that sentiment, saying, "If it's Madison Square Garden or the club down the street on the corner, I'm gonna be playing for me."
Scott Mervis: smervis@post-gazette.com.
First Published June 13, 2022, 6:00am



July 6, 2022
Listen to Paul McCartney perform "I've Got A Feeling" with John Lennon at the Glastonbury
concert






July 5, 2022
The Beatles painting by Art



July 2, 2022
Ringo Starr's Birthday update


Listen to the Paul McCartney Glastonbury concert on the BBC
Released On: 25 Jun 2022 and is streaming on-line for 23 days

In 1977, Billy Preston and the Rolling Stones performed at the El Mocambo in Toronto

by John Whelan for the Ottawa Beatles Site

In March 1977, Billy Preston performed with the Rolling Stones. Previously and in this photo of May 1976,
Billy Preston (second from the left) are in their hotel room after performing at a British concert.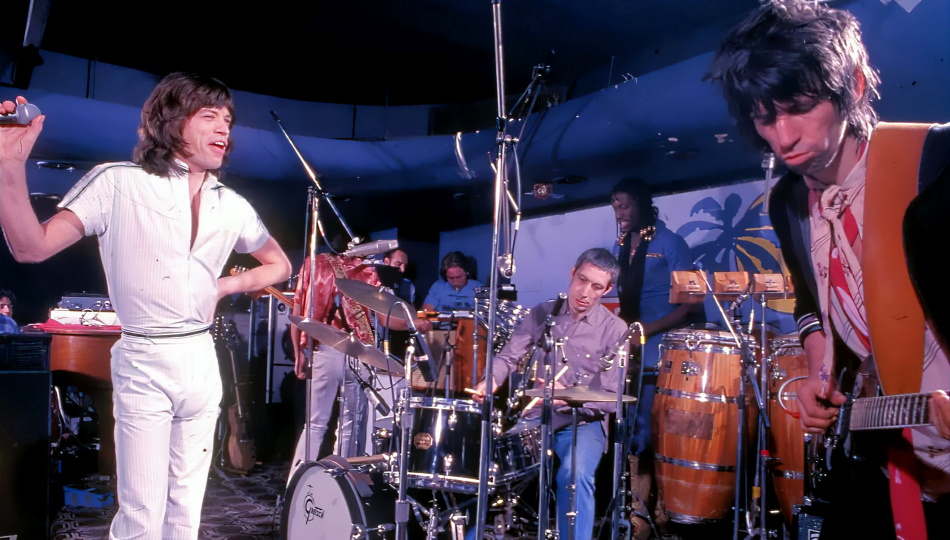 Sunrise Records is store that I frequent when it comes to collecting vinyl records and DVD's and it just so
happens that on a recent visit that an album that was displayed in the centre isle caught my attention. It
was "April Wine Live at El Mocambo". The album cover is nicely designed art work and the album itself was
pressed in green with yellow swirl vinyl. April Wine is a Canadian group and I consider them to be on par as
Badfinger in terms of pop music. April Wine has had it's share of hits with songs like "Tonight Is A Wonderful
Time To Fall In Love", "You Won't Dance With Me" and "You Could Have Been A Lady" which are on the
album.
While making my purchase of "April Wine Live at El Mocambo", the sales clerk at Sunrise Records pointed out
that the concert that April Wine did was the "opening act" for the Rolling Stones and that the Stones
recently released their performance on vinyl and CD formats entitled "El Mocambo 1977." The salient point
that the sales clerk made is that by owning both concerts by April Wine and the Rolling Stones it would a
pretty unique piece of rock history to have in your collection. At this point I delayed getting the Stones until
I heard what the sound quality was like on the April Wine album.
And so I played the April Wine concert on my turntable. What surprised me was how excellent the acoustics
were at Toronto's El Mocambo. April Wine's performance showcased a warmth and charm of pop sounds in
front of a small bar before an audience of 300. Both the Rolling Stones and April Wine did two
performances at the El Mocambo: the 4th and 5th of March 1977. Based on that listening, it prompted me to
go back a week later and purchase the limited black vinyl edition of the Rolling Stones performance.
In attendance on both nights was Margaret Trudeau (wife of then Prime Minister Trudeau) which made a bit
of a media splash just by being there at the El Mocambo. There was no hanky-panky between the Stones
and Margaret: Margaret just wanted to hang out at the club and watch the band. Paul Sexton writes in his
liner notes for the album: "Margaret attended both shows, leaping up and down near the mixing desk.
Curtains twitched, editors frothed. Back home, News At Ten ran a report: "She just wanted to see the
shows, and that's the end of it," Mick told the CBC.
While it was many decades wait for the Rolling Stones to release the "El Mocambo 1977" concert, the "April
Wine Live at El Mocambo" was issued in 1977. There are clues on the album about April Wine's connection to
the Rolling Stones performance at "El Mocambo" venue...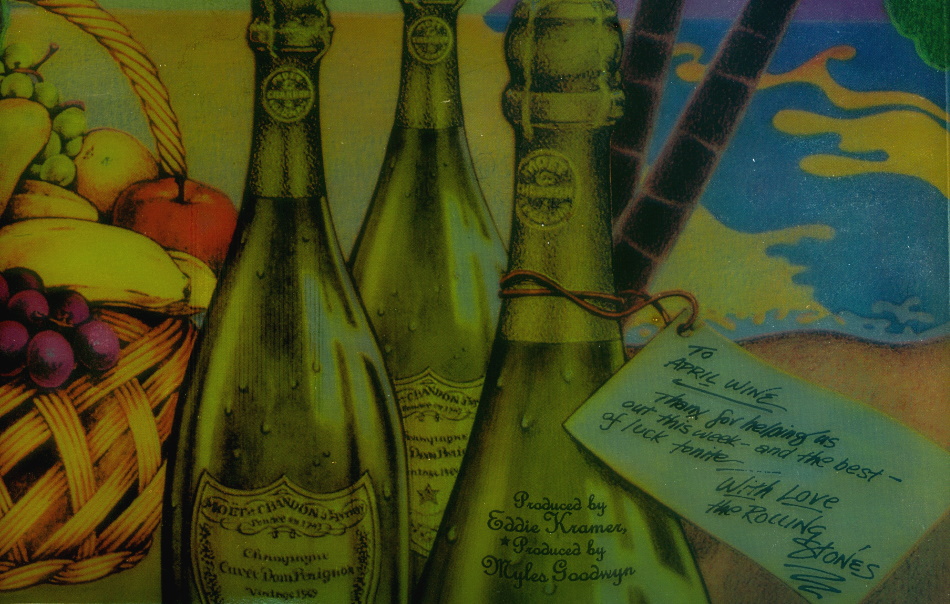 Part of the April Wine back cover which provides acknowledgement from the Rolling Stones.


Another clue from April Wine's protective vinyl sleeve: Cockroaches = The Rolling Stones.
It was deliberately planned to keep the Rolling Stones appearance at the El Mocambo a secret from the
media as much as possible. They were billed as the Cockroaches along with April Wine. On March 4, 1977,
the Stones did a 4:30 p.m. sound-check which surely clued in the passers-by on Spadina Avenue that the
Rolling Stones might surely be performing at the Mocambo.
After playing their first gig at the venue, the word went out about the band to perform a second show on
March 5, 1977, at the Mocambo.
The Rolling Stones line-up for those two nights are as follows:
Mick Jagger: Vocals, Acoustic Guitar, Harmonica
Keith Richards: Guitar, Vocals
Bill Wyman: Bass Guitar
Ronnie Wood: Guitars, BV
Charlie Watts: Drums
Ian Stewart: Piano
Billy Preston: Keyboards
Ollie Brown: Percussion
The Rolling Stones "El Mocambo 1977" is worthy live album, on par with their "Flashpoint". El Mocambo
features five tracks from their "Black and Blue" album: the funky "Hot Stuff," "Fool To Cry", "Crazy Mama",
"Melody" and "Hand of Fate." The album set is a very good cross-section of what the Rolling Stones were
recording in the mid-1970s that also presented a future consideration "Worried About You" on their
August 24, 1981 release album entitled "Tattoo You."
The band also dives into their classic covers of "Route 66", "Mannish Boy", Chuck Berry's "Around And Around"
and "Little Red Rooster" composed by Willie Dixon.
Paul Sexton, the music reviewer declared: "Then came the first trip back to the days when the rhythm met
the blues in the Stones' original club days, as they recreated Bobby Troup's 'Route 66,'their opener the night
before. Three hundred disciples, already in wonder at they were part of, duly got their kicks." And so it was.
John Whelan's rating for The Rolling Stones "El Mocambo 1977" is *****/5 stars.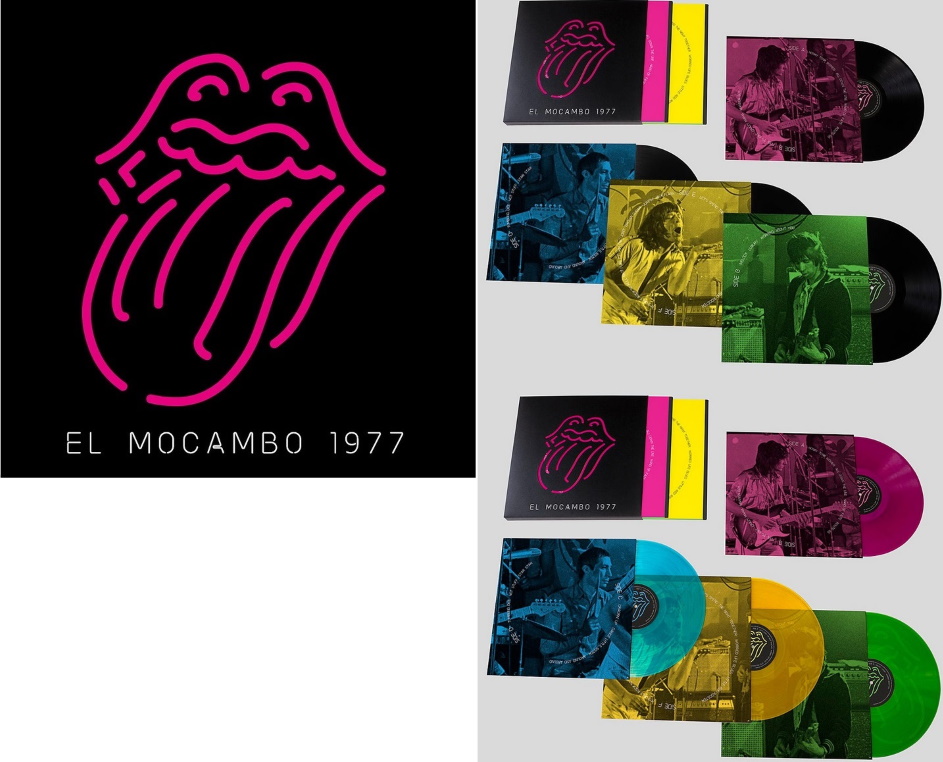 Click on the above image for the complete track listing.

June 30, 2022
"I'M A MAD GENIUS...and that's the way I'll stay..!"
JOHN LENNON, THE EX-BEATLE TALKS TO JUNE FINLETTER for the Weekender, August 3, 1972

June 29, 2022
The Meaning Behind "Eleanor Rigby" by The Beatles
by Alex Hopper for American Songwriter
"Eleanor Rigby" was released by The Beatles in 1966 as part of their Revolver album roll-out. A unique offering for the famed group, the song features only a string arrangement and vocal from Paul McCartney across the verses. The full group joins in on the chorus for a few moments of classic Beatles harmony.
Paul McCartney recounted the song's origin and meaning in a 2018 interview with GQ, saying "Over the years, I've met a couple of others, and maybe their loneliness made me empathize with them. But I thought it was a great character, so I started this song about the lonely old lady who picks up the rice in the church, who never really gets the dreams in her life. Then I added in the priest, the vicar, Father McKenzie. And so, there were just the two characters. It was like writing a short story, and it was basically on these old ladies that I had known as a kid."
Behind the Lyrics
McCartney, who penned most of this song, got the name from the actress Eleanor Bron, who appeared in the 1965 Beatles film Help!. "Rigby" came to him while in Bristol, England when he spotted a store named Rigby and Evens Ltd. Wine and Spirit Shippers. He liked the way the two names ringed together because it sounded natural and matched the rhythm he wrote.
As the opening chorus makes perfectly clear, the song is a sort of character piece about "all the lonely people." The song's intricate string arrangement underscores the narrative Paul McCartney sings about across the track's three verses. The two characters, Eleanor and Father McKenzie, are both isolated in their own lives before finally "meeting" after Eleanor's death, with the priest burying her.
Eleanor Rigby Meaning
The first verse follows the titular Eleanor as she tidies up after a wedding send-off and peers through the window at her house.
Eleanor Rigby, picks up the rice
In the church where a wedding has been
Lives in a dream
Waits at the window, wearing the face
That she keeps in a jar by the door
Who is it for
When McCartney first introduces us to Eleanor she is living in a "dream" world of her own, picking up rice from a wedding that was thrown over the happy couple. With the opening lines, he quickly lets the listener know that the closest Eleanor comes to getting married herself is tidying up after everyone has left.
Eleanor Rigby, died in the church
And was buried along with her name
Nobody came
Father McKenzie, wiping the dirt
From his hands as he walks from the grave
No one was saved
Later it's revealed that Eleanor died, leaving no one to carry on her name. McCartney adds a bit of irony towards the end of the song by having the song's two characters cross paths a little too late. If the two had met earlier they might have become friends with something in common, but it was too late. Eleanor died leaving Father McKenzie to "meet" her while officiating the funeral. He also implies that McKenzie's sermon "saved" no one given that nobody attended.
Father McKenzie
The second character featured in the song's lyrics is Father McKenzie. Without having much of a congregation, McKenzie is forced to write sermons that "no one will hear." He later talks about darning his socks. Question is, if no one else will see if his socks are darned, why does he care? The second verse's lines speak to the priest's isolation and lack of companionship.
Father McKenzie, writing the words
Of a sermon that no one will hear
No one comes near
Look at him working, darning his socks
In the night when there's nobody there
What does he care
McCartney spoke about this section of the song in a November 2020 piece for Rolling Stone saying, "Father McKenzie is 'darning his socks in the night.' You know, he's a religious man, so I could've said, you know, 'preparing his Bible,' which would have been more obvious. But 'darning his socks' kind of says more about him. So you get into this lovely fantasy."
More Popular Than Jesus
"Eleanor Rigby" was released just weeks after John Lennon made the widely controversial claim that "Christianity will go. It will vanish and shrink. I needn't argue about that; I'm right and I will be proved right. We're more popular than Jesus now."
With the addition of a priest and the many mentions that "no one was saved," the song could be seen as a swipe at Christianity and the concept of being saved by Jesus.
Despite the controversy still brewing around the band thanks to Lennon's comments, the song largely evaded any criticism, possibly because of the lilting string section making the song's dark lyrics easier to handle.
Eleanor Rigby's Gravestone
Fans can actually go to Eleanor Rigby's gravestone in St. Peter's Churchyard in Woolton, England—the suburb of Liverpool where McCartney and Lennon first met.
The gravestone bearing the name shows that she died in October of 1939 at 44. Elsewhere in the cemetery is a gravestone with the name McKenzie written on it. Despite the two names appearing in such close proximity, McCartney has denied that the gravestones were the source of the names. Although he has agreed that they may have registered subconsciously.



June 28, 2022
Rare photographs of Magical Mystery Tour

Click here for the report with many photographs from Cornwall Live
The Beatles may never have played a live show in Cornwall, but the most celebrated band in British history did immortalise a rather weird and wonderful version of the duchy in their experimental TV movie Magical Mystery Tour.
In 1967, following the release of their iconic Sgt Pepper's Lonely Hearts Club Band album and just weeks after losing their beloved manager Brian Epstein to a drug overdose, Paul McCartney, John Lennon, George Harrison and Ringo Starr embarked on a journey like no other. These rarely seen photos, unearthed from the archives, reveal what happened when the Fab Four and their distinctive yellow and blue coach, packed with cast and crew, descended on Newquay for three days and nights that September.
They set out from London with no plan, no script and only a vague plot based on Paul's vision of mystery coach trips run out of their home city of Liverpool, and influenced by Ken Kesey and the Merry Pranksters's psychedelic bus in America. Travelling through Somerset and Devon, they rocked up in Newquay and decided to base themselves at the Atlantic Hotel, Newquay, filming at various locations including the hotel pool, the Huer's Hut and locations near Watergate Bay.
Word soon got around and The Beatles' Cornish fans, as well as holidaymakers staying locally, were thrilled to meet their idols during filming. They band mostly seemed happy to sign countless autographs and even hired some locals to play background roles in the film, which was first screened on BBC1 on Boxing Day 1967. It's currently available to watch on Apple TV.



June 27, 2022
The Making of The Beatles LIVE @ The BBC Albums 1994 & 2013

by Parlogram Auctions
At the time of its release, this album contained the first previously unreleased recordings of The Beatles since 'Let It Be' 24 years earlier. It was also the first release of Apple's new-era which would continue the following year with 'Anthology'. It was also an album designed to 'beat the bootleggers', but instead of putting them out of business, the demand for more BBC material actually increased the number of bootlegs on the market. In this video, we look at all these things and more and how a chance conversation with a fan led to the recovery of the best sounding BBC material in history.



June 26, 2022
Highlights from Paul McCartney's performance at Glastonbury






Paul McCartney shows his solidarity with war-torn Ukraine by waving the country's flag during his
Glastonbury set - after scrapping Beatles hit Back in the U.S.S.R. from all his shows

by Laura Fox for the Daily Mail online
Paul McCartney
showed his support for Ukraine during his historic headline show at Glastonbury on Saturday,
as the country remains gripped by a war with Russia.
The
Beatles
legend, 80, returned to the stage for an encore performance brandishing the country's flag,
earning a huge cheer as he waved it over his head.
It comes after it was reported Paul had removed the song Back In The USSR from his planned Glastonbury
set and all future shows in the wake of Russia's
invasion of Ukraine
.

Sensational: The Beatles legend returned to the stage for an encore performance brandishing the country's flag,
earning a huge cheer as he waved it over his head
After a stunning performance of his song Hey Jude, Paul bide farewell to the crowd and left the stage, but
following calls for an encore returned to the stage with a flag in his hand.
As he waved the flag over his head, the hitmaker, who has made a similar gesture during shows on his tour,
earned a huge cheer from the crowd.
It was reported last week that Paul had chosen to axe The Beatles song Back In The USSR from all future
shows in the wake of Russia's invasion of Ukraine.
The satirical Cold War-themed track pokes fun at Chuck Berry and the Beach Boys' odes to America, and is told from the perspective of a Russian spy returning from America.
A source told The Mirror: 'It would be perverse to be singing a jaunty rock 'n' roll song about Russia.
'Paul couldn't in all conscience sing those lyrics when so many are being brutally massacred at the hands of Russia.
'The song is such a massive crowd favourite but with the horrors unfolding in Ukraine, it was a simple decision by Paul to make.'
Paul's historic Glastonbury set was lauded by fans as the music legend wowed with his vast medley of hits, just a week after celebrating his 80th birthday.
Taking to the stage for his first performance at the festival in 18 years, Paul performed hits ranging from his Beatles heyday to his time with the band Wings.
The pop icon earned a thunderous reception from the crowd of thousands watching the show, with many millions also watching the show air on BBC One.
To no surprise Paul's set earned an overwhelmingly positive reception from viewers, with many taking to Twitter to share their reaction.
One wrote: 'Anyone criticising Paul McCartney tonight can f**k right off, he's 80 and is most culturally important bloke this country has produced in a hundred years, he's beyond critcism, so b****x off.'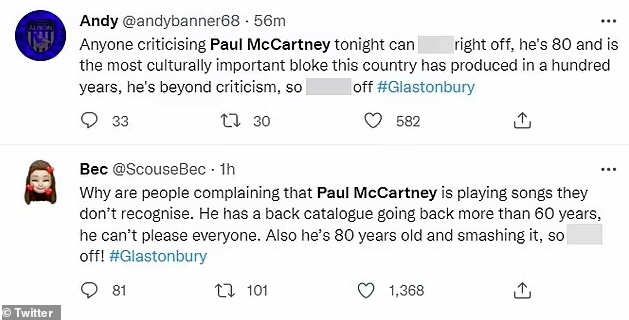 Another added: 'Why are people complaining that Paul McCartney is playing songs they don't recognise. He has
a back catalogue going back more than 60 years, he can't please everyone. Also he's 80 years old and
smahing it, so f**k off!'
'I don't think people understand how important it is that Paul McCartney is headlining the Glastonbury Festival
'That's some real iconic stuff. He really is in his league. Unbelievable,' one delighted fan added.
'Paul McCartney has earned the right to play whatever songs he wants, even if his voice might not be what it once was.
'Most 80-year-olds couldn't even stand up this long let alone remember all the words and play the guitar and bass as well as anyone,' one viewer praised.
'I want to be like Paul McCartney when I'm 80. What a legend,' another tweeted.
'Paul McCartney is simply extraordinary - 80 years old, looks 60, captivating a crowd of 100,000+ : Amazing life, amazing man and an amazing artist. Quite astounding. So so impressive,' a viewer also posted.
Elsewhere during his set, Paul showed his allegiance to his pal Johnny Depp while performing his 2012 track, My Valentine, as he projected a clip of the actor from the song's music video onto the screen behind him.
He recently used the footage in his recent US Get Back tour, while the Pirates Of The Caribbean star was in the midst of his defamation trial against his ex-wife Amber Heard, which he later won.
Also featuring Natalie Portman, the black-and-white video sees the Hollywood star playing guitar and translating the track into sign language.
Paul did not address Depp's $100million court case against Amber directly during the concert but as soon as the images of the actor appeared on stage, the crowd cheered.
The Love Me Do hitmaker also got the crowd to cheer for his home city of Liverpool, as well as his late bandmate John Lennon, to whom he dedicated Here Today to.
The show proves a poignant moment in Paul's lengthy career, as it also came 55 years to the day since The Beatles reached the largest audience in their history, when they performed on the world's first global TV broadcast.

Some video coverage: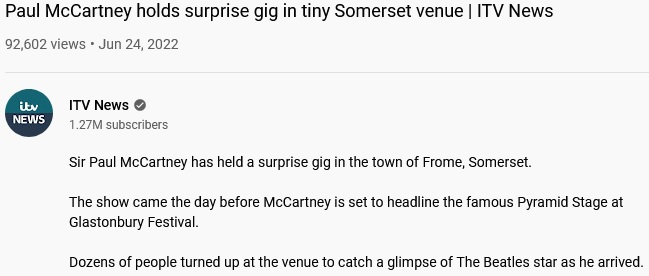 June 25, 2022
George Harrison VS The Hollies | The Feud of December 1965

June 24, 2022
Paul McCartney lovingly defends The Monkees! (1967)
Beatles John Lennon 1964 Hull interview to be auctioned in Scarborough

by the BBC
A never-broadcast interview with John Lennon, recorded by a Hull art student in 1964, is to be auctioned.
On the tape, Lennon tells 18-year-old John Hill he does not think The Beatles are "very good musicians" and
admitted he got a friend to sit his art exam because the group were touring.
Mr Hill, who was studying at Hull Art College, recorded the reel-to-reel interview before a Beatles gig.
He found the tape in 2014 after it spent 50 years in a drawer.
Graham Paddison, of David Duggleby Auctioneers in Scarborough who are selling the lot, said that Mr Hill
"bluffed" his way into the room where the Beatles were talking to the press.
"I was the youngest person in the room and the only one with a microphone," Mr Hill later recalled.
"Lennon was really interested in the [reel-to-reel] machine... we ended up in a corner doing an interview with
passing newsmen throwing in the odd question."
The eight-and-a-half minute interview, which has never been broadcast, will be auctioned along with the
recording machine, photographs and student magazine articles.
"One of the most striking things is just how relaxed the two of them were together, just two art college
students chatting," the auctioneer said.
"Lennon was as friendly as could be, not flippant or jokey or clever dick, treating his young interviewer's
questions with respect, which of course makes his answers interesting."
When asked if The Beatles regarded themselves primarily as musicians or entertainers, Lennon mused, "I've
never thought about it really but I suppose, we don't count ourselves as good musicians, so I suppose we're
entertainers, but we don't entertain much cos we just stand there, so I suppose we must be musicians.
"We're in the Union anyway." Mr Hill who later worked as a schoolteacher and Leeds University lecturer, found
the recording during a clear-out and sold it to the current owner, a collector of Hull antiquities and
memorabilia.
The lot is due to be auctioned at David Duggleby's on Vine Street in Scarborough on Friday.



June 23, 2022
Paul McCartney's band set to play their 500th rock show!




"Jet" video filmed by Michael Sokil



June 22, 2022
Flashback to Rave's satirical review of John Lennon's second book "A Spaniard In The Works"






June 21, 2022
In Conversation with Olivia Harrison streams today, 3pm ET on SiriusXM





In 1972, Paul McCartney owned a Lamborghini Espada car


And here is Paul's car located in a theme diner!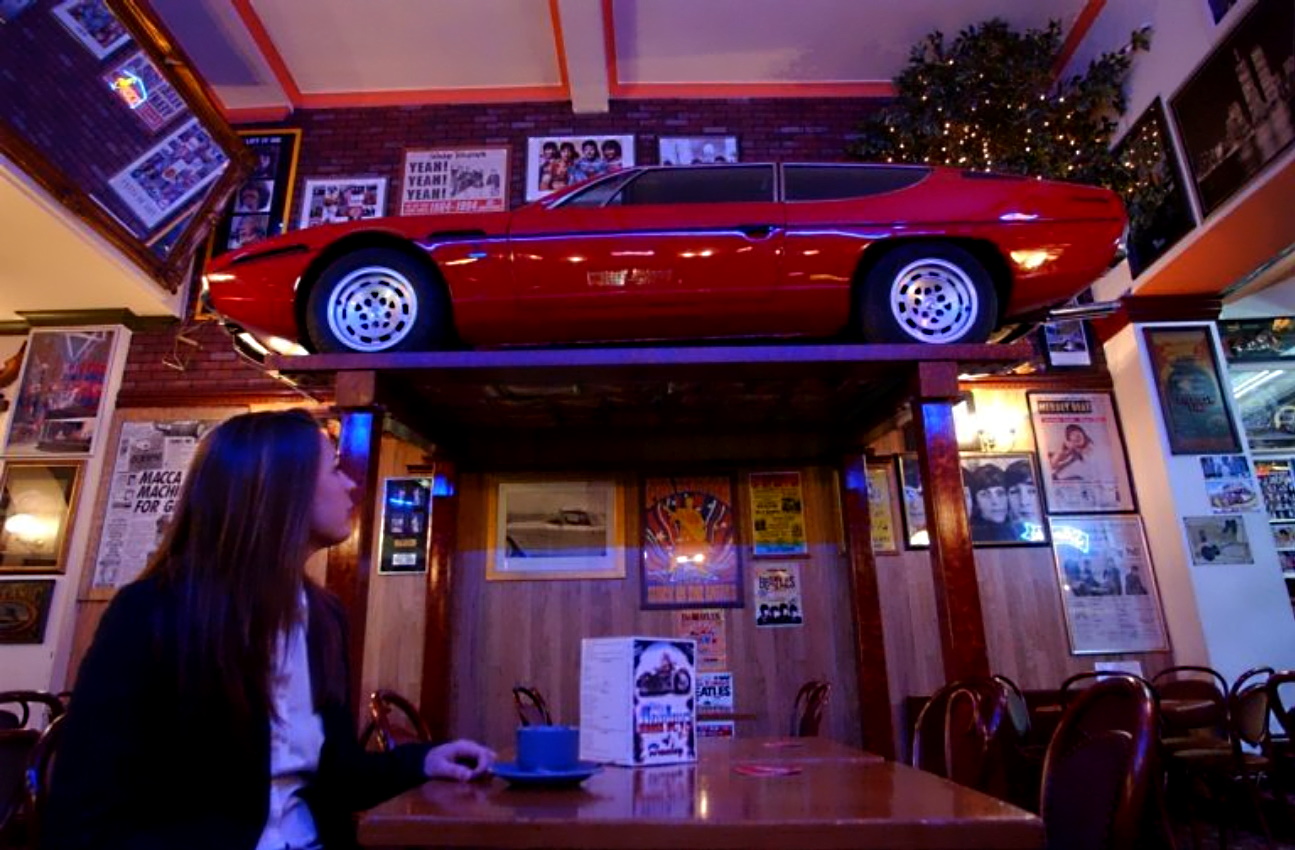 June 20, 2022
Paul McCartney had to fight James Bond producers to save his Live and Let Die theme song

PAUL MCCARTNEY's Live and Let Die James Bond theme is one of the best-loved of the franchise, however,
the 007 producers of the Roger Moore classic really didn't believe in it and wanted to drop it.
by George Simpson for the Express
Back in 1973, Roger Moore starred in his first James Bond movie and producers Cubby Broccoli and Harry
Saltzman called on Paul McCartney to write a theme song for Live and Let Die. The Beatles legend was
rumoured to have been approached to write 1971's Diamonds Are Forever, but that opportunity had fallen
through. So the star, who turns 80 today, jumped at the chance and was sent a copy of the Ian Fleming
novel to inspire the lyrics and score.
Around the time, McCartney recalled: "I read the Live And Let Die book in one day, started writing it that evening and carried on the next day and finished it by the next evening. I sat down at the piano, worked something out and then got in touch with George Martin, who produced it with us. Linda wrote the middle reggae bit of the song. We rehearsed it as a band, recorded it and then left it up to him."
On working on Live and Let Die's score, McCartney said: "I wouldn't have liked it if my music was going to replace John Barry's, that great James Bond theme. I know I'd miss that. I go to see him turn round and fire down the gun barrel. Our bit comes after he's done that and after the three killings at the beginning. I'm good at writing to order with things like that. I'd like to write jingles really, I'm pretty fair at that, a craftsman. It keeps me a bit tight, like writing to a deadline, knowing I've got two minutes three seconds with a definitive story theme."
He recorded Live and Let Die with Wings at the end of their sessions for Red Rose Speedway, however, there were a couple of problems.
According to Far Out Magazine, McCartney remembered: "The film producers found a record player. After the record had finished they said to George, 'That's great, a wonderful demo. Now when are you going to make the real track, and who shall we get to sing it?' And George said, 'What? This is the real track!'"
On top of this, Saltzman didn't want the Beatle and his band to sing the track but someone else, preferably a black female artist.
In response, McCartney said that he would only allow EON Productions to use Live and Let Die if it was his version with Wings.
Saltzman had passed on producing the Beatles movie A Hard's Day's Night in the early 1960s, so knew it wasn't a good idea to pass on Macca a second time.
Despite agreeing to use the original version, the producer was much more of a fan of BJ Arnau's cover, which is heard during the movie.
Nevertheless, the Live and Let Die theme massively paid off, with the track being the first Bond theme nominated for a Best Song Oscar.



June 19, 2022
The incomparable Paul McCartney at 80

The former Beatle's long and rich musical career is marked by a refusal to rest on his artistic laurels
by Kenneth Womack for Salon
As we celebrate Paul McCartney's 80th birthday, it is positively staggering to note the many ways in which he has eclipsed the norms and expectations of his genre. When the former Beatle first heard the raucous sounds of Elvis Presley in the mid-1950s, rock 'n' roll wasn't a profession. It was a scourge. A decade later, when the Who declared "I hope I die before I get old" in "My Generation," no self-respecting rocker set his sights on retirement, much less living into middle-age.
And yet McCartney abides. In the new century alone, he has released chart-topping LPs and played sold-out stadiums across the globe. By all rights, he should be marking time as a pensioner, renting a cottage in the Isle of Wight or some such thing. While he contemplated that very fate in "When I'm Sixty-Four," tending the garden and mending a fuse were never really his bag.
Incredibly, McCartney has been in public life for nearly the whole of his adult years. He was barely 21 when British Beatlemania came into vogue in the autumn months of 1963. And he was working like a dog long before he glimpsed his name in the bright lights of a theatre marquee.
Indeed, if there is a constant in McCartney's story, it is the artist's journey — a rage to toil in the service of an unquenchable creative drive. He reportedly composed his first song — "I Lost My Little Girl" — after the untimely death of his mother Mary in October 1956, and he'll likely be trying to capture the music playing in his head until the day he dies. And, true to his creative energies, he will never quite be satisfied. After all, it's not the arrival at some hallowed place that excites our most enduring artists. It's the getting there that matters.
Across his long career, McCartney has enjoyed the rare air of being commercially and critically successful. His work both within and without the Beatles has positioned him as his genre's greatest outlier. Any comparison to his level of attainment is futile at best. The same composer who reconceived the rock album in 1967 with "Sgt. Pepper's Lonely Hearts Club Band" was still mining out new sounds in 2020 with "McCartney III." And still he persists in searching out uncharted creative vistas — and, whenever possible, showing off.
Take last Thursday night at MetLife Stadium, where McCartney closed out the Stateside leg of his "Got Back" tour. For the past several years, he has made a point of performing Jimi Hendrix's epic guitar lick for "Foxy Lady" during the outro for "Let Me Roll It," a Wings-era track from "Band on the Run." As you raise a glass in honor of McCartney's 80th birthday, consider his motives for breaking off the same guitar pyrotechnics virtually every time he steps on stage. Wailing away on his Gibson Les Paul, with its custom paint job in full flower, he's not doing it for us. He does it because he can.
About Kenneth Womack:



Kenneth Womack is the author of a two-volume biography of the life and work of Beatles producer George Martin and the host of "Everything Fab Four," a podcast about the Beatles distributed by Salon. He is also the author of "Solid State: The Story of Abbey Road and the End of the Beatles," published in 2019 in celebration of the album's 50th anniversary, and "John Lennon, 1980: The Last Days in the Life." His newest project is the authorized biography and archive of Beatles road manager Mal Evans, due out in 2023.
Paul McCartney & Bruce Springsteen - Glory Days, I Wanna Be Your Man, The End - MetLife Stadium (4K)
Video by Michael Sokil
Paul McCartney marks 80th birthday with Springsteen, 60,000 fans
by David Bauder for the Associated Press
Hard to think of a better way for Paul McCartney to celebrate his 80th birthday than by singing "Glory Days"
onstage with Bruce Springsteen or being serenaded by some 60,000 well-wishers.
That's right, the "cute Beatle" turns 80 on Saturday. It's one of those cultural milestones that bring a sharp
intake of breath — has it been THAT long? — along with an appreciation of what he still has to offer.
For it has been more than a half-century now since the Beatles broke up, a realization that hits you like that
1970s-era joke about young people saying, "Paul McCartney was in a band before Wings?"
Like several other members of the "hope I die before I get old" generation, including Bob Dylan, the Rolling Stones and former Beatles mate Ringo Starr, McCartney keeps working, keeps sharing his music from the stage. Another 1960s icon, Brian Wilson of the Beach Boys, is scheduled to play at the Starlight Theatre in Kansas City on his 80th birthday Monday.
"He has a youthful exuberance that is ageless," said Bob Spitz, a Beatles biographer. "There's still some of that 21-year-old boy that shines through in all of his performances."
It would be a cliche — and wrong — to suggest time hasn't taken a toll. The fragility in his voice was evident while singing "Blackbird" on Thursday night at MetLife Stadium, the final night of a brief U.S. tour. He struggled for the high notes in "Here Today," his love letter to John Lennon, who was robbed of a long life by an assassin's bullet.
The skill of a sympathetic band, along with the imagination and voices in the audience, patches over the rough spots.
"Yeah, yeah, right, I've got a birthday coming up," McCartney said, scanning signs in the audience that reminded him. "I'm not trying to ignore it, but…"
The crowd offered a spontaneous "Happy Birthday" serenade, even before Jersey guy Jon Bon Jovi brought out a fistful of balloons during the encore to lead them in another verse.
That other Jersey guy, Springsteen, joined McCartney for the duet on "Glory Days" and a version of "I Wanna Be Your Man." He later popped up to join the guitar duel from "Abbey Road."
For most artists, the appearance of such local royalty would be a hard-to-top moment. Most artists can't immediately whip out "Let it Be" and "Hey Jude" to follow it.
To mark the birthday, Stereogum magazine asked 80 artists to pick their favorite McCartney song, and the choices were remarkable in their breadth — from the pre-Beatles 1958 cut "In Spite of All the Danger" (which McCartney performed at MetLife) to his 2016 collaboration with Rihanna and Kanye West "FourFiveSeconds" (which he didn't).
David Crosby and Dan Auerbach of the Black Keys both chose "Eleanor Rigby." Master showman Wayne Coyne of the Flaming Lips picked "Magical Mystery Tour." Steve Earle selected "Every Night," while Def Leppard's Joe Elliott went against type with the gentle "Little Lamb Dragonfly." Mac DeMarco picked the "Ram" epic, "The Back Seat of My Car."
Many remarked upon the unfairness of having to pick just one.
Stereogum's feature illustrated the varied entry points musicians of different generations have into a living, breathing catalog. For example, it revealed that a largely overlooked album like 1980's "McCartney II" had a far greater impact on developing artists than its reception at the time would have foreshadowed.
On Friday, McCartney's team announced that it was packaging "McCartney II" with his other DIY albums, "McCartney" of 1970 and 2020's "McCartney III," into a boxed set that will go on sale in August.
How vast is the songbook? McCartney performed 38 songs at MetLife, 20 of them Beatles songs, and even managed to miss an entire decade. Remember the 1990s?
With the help of Peter Jackson, who reimagined the "Get Back" sessions for last year's television project, McCartney was able to perform a virtual "duet" with Lennon singing his part of "I've Got a Feeling" from the Apple rooftop concert.
McCartney also paid tribute to George Harrison, who died in 2001, with a version of "Something" that began with Paul on a ukulele George gave him and built to a full band version.
Spitz recalled a Beatles-era film clip of Lennon telling an interviewer that he'd be flabbergasted if it lasted more than 10 years. McCartney stood next to him laughing.
Lennon was right about the Beatles as a unit, but not about the music. He couldn't have imagined that in 2022, one adult standing in line to get into MetLife being overheard asking a companion: "Where are Mom and Dad?"
Advanced birthday be damned, the irrepressibly cheerful McCartney left with a promise when the last firework burst and he walked offstage.
Ringo Starr and Brian Wilson wishing Paul a Happy Birthday (photos culled from the Official Beatles Facebook page)
Joel Whitburn, Tireless Researcher of Music Charts, Dies at 82
His numerous books delved deeply into the Billboard charts, developing what an admirer called "the de facto
history of recorded music."
by Richard Sandomir for the New York Times
Joel Whitburn, who relentlessly mined Billboard's music charts to fill reference books that tell the statistical stories of pop, rock, country, R&B, hip-hop and dance hits since 1940, died on Tuesday at his home in Menomonee Falls, Wis. He was 82.
His death was confirmed by Paul Haney, a longtime researcher and editor at Record Research, Mr. Whitburn's publishing company. He did not specify a cause.
Mr. Whitburn was a music lover whose personal collection — meticulously curated in his basement and, later, in a vault — totals more than 200,000 records, including every single ever to make a Billboard chart.
"I go in that library alone — all these records — and it's like they're all my old friends," he said in an interview with The Minneapolis Star Tribune in 1986.
Mr. Whitburn published nearly 300 books (counting updated editions), most of them highly detailed chart histories of hit records and albums. He started cataloging records on index cards and turned that project into his first volume, "Top Pop Singles," published in 1970. Computers came much later.
Disc jockeys and record collectors were among his first customers. But his books also became important additions to other music fans' libraries. Nearly all used Billboard charts, but Mr. Whitburn also dug into those that were published by the trade magazines Cash Box, Record World and Radio & Records.
"He had a profound impact on the music industry as a whole," Silvio Pietroluongo, Billboard's senior vice president of charts and data development, said in a phone interview. "He was the first person to catalog the history of charted music, and by doing so it became the de facto history of recorded music."
He added, "Joel's chronicling of the Hot 100 gave it a significant stamp of approval nationally."
His books, with generic titles and alphabetical listings by artist or group, covered vast musical territory: "Top R&B Singles, 1942-2016," "Hit Country Records, 1954-1982," "Across the Charts: The Sixties."
The ninth edition of "The Billboard Book of Top 40 Hits" (2010) listed 52 Beatles songs, with the dates each song entered the Top 40, from the first ("I Want to Hold Your Hand" and "I Saw Her Standing There" on Jan. 25, 1964) to the last ("Real Love," made by the surviving Beatles from demos cut by John Lennon, on March 23, 1996); their peak chart positions; how long the songs stayed on the chart; how long they remained in the No. 1, No. 2 or No. 3 spot; informational nuggets (like the fact that "Please Please Me," the band's fourth Top 40 hit, was recorded in 1962); and the record label (usually Capitol, later Apple, but also a few others in the early days).
He also published books containing a given decade's worth of charts.
In his review of "Top Pop Singles, 1955-2006" (2007), the Los Angeles Times pop music critic Robert Hilburn noted that Mr. Whitburn augmented his updates to the book with new elements. "This time," he wrote, "he borrows a page from baseball batting averages and assigns a 'hit average' to recording artists."
Mr. Whitburn explained his fascination with Billboard's charts — and the reason for his venture's success — in an interview with that magazine in 2014.
"I'm just a huge music fan, and I love the charts," he said. "I enjoy following artists' success. There's just a joy in that. It's a weekly thrill. And there are millions more like me all over the world."
Joel Carver Whitburn was born on Nov. 29, 1939, in Wauwatosa, Wis. His father, Russell, worked for a local electrical company. His mother, Ruth (Bird) Whitburn, was a homemaker.
Joel was already a music lover when, at age 12, he saw copies of Billboard for sale at a bus station in Milwaukee. His mother gave him a quarter to buy it, and while reading it at home he was gobsmacked by the information it offered.
"All of a sudden, I knew what the No. 1 song in the nation was," he said in an interview in 2009 with the music journalist Larry LeBlanc for the entertainment website CelebrityAccess. "I had no idea that there was a chart that told you that information."
He later became a subscriber, and he held on to every issue.
Mr. Whitburn attended Elmhurst College (now University) in Illinois and the University of Wisconsin, Milwaukee, but did not graduate. He worked at several jobs before he was hired to represent RCA Records, having told a company distributor in Milwaukee how much he loved music. He was told of a new venture featuring eight-track tapes and got a job setting up eight-track departments at stores in Wisconsin and Illinois. While working for RCA, he met artists like Chet Atkins and Charley Pride.
By then he was deep into his Billboard research as a hobby, using stacks of the magazines that he had collected since 1954. He focused his work on the Hot 100 chart, which began in 1958, jotting down artists' names and record information on index cards.
"The first card I wrote up," he told Mr. LeBlanc, was 'Nelson, Ricky, "Poor Little Fool."' That was the first No. 1 song on the first Hot 100."
He quit his job at RCA in 1970 to devote himself full time to his books.
When the first edition of "Top Pop Singles" was completed in 1970, he took out a tiny advertisement in Billboard that promised buyers a history of the Hot 100. Hal Cook, the magazine's publisher, spotted the ad and called Mr. Whitburn.
"You can't be using the Hot 100 in an ad," Mr. Whitburn, in the 2014 interview, recalled Mr. Cook telling him. "Not without our permission." Rather than threaten Mr. Whitburn with a lawsuit, Mr. Cook asked to see the book.
Two weeks later, Mr. Whitburn said, Mr. Cook called. "He said: 'Joel, we got the book. It's amazing. We love it.'" And he conceded that Billboard's attempts to develop a similar book had failed. He paid for Mr. Whitburn and his wife, Fran, to come to Los Angeles.
After three days, Mr. Whitburn returned home with a 26-page licensing agreement that gave him the exclusive right to use the Billboard charts in his books, in return for royalties he would pay Billboard.
With that permission, Mr. Whitburn built an empire of music research unlike any other.
He is survived by his wife, Frances (Mudgett) Whitburn; his daughter, Kim Bloxdorf, a vice president at Record Research; his sisters, Joyce Riehl and Julie Rae Niermeyer; his brothers, Charles and David; two grandchildren; and two great-grandchildren.
The veteran disc jockey Scott Shannon, currently heard on WCBS-FM in New York, said he bought his first
copy of "Top Pop Singles" when he was working at a radio station in Mobile, Ala., in the early 1970s. He has
bought some of the updated editions since, keeping one copy at the station and one at home.

"There was no other place to go for information about artists, and I wanted to be the authority on the music
we were playing at the time," Mr. Shannon said in a phone interview. "If you use it properly, you sound
smarter than you are to the listener and sharper than the next jock."

Archived News
July 2000 - June 2003
July 2003 - December 2003
January 2004 - October 2004
October 2004 - May 2005
May 2005 - June 2005
July 2005 - November 2005
December 2005 - March 2006
April 2006 - June 2006
June 2006 - July 2006
August 2006 - September 2006
October 2006
November 2006 - December 2006
January 2007 - June 2007
June 2007 - March 2008
March 2008 - July 2008
August 2008 - September 2008
October 2008 - July 2009
August 2009 - November 2009
December 2009 - August 2010
September 2010 - December 2010

Jannuary 2011 - December 2013
January 2014 - June 2019
June 5, 2019 - November 2019
December 2019 - October 2020