December 22, 2022
The Beatles Wish You A Merry Christmas


Let's Jingle All The Way with the Royal Guardsmen

Pattie Boyd's Extraordinary Life Captured In New Photo Book

by David Chiu, contributor for Forbes magazine
To music fans, the mention of Pattie Boyd's name immediately conjures up two rock legends to who she was formerly married: first George Harrison and then later Eric Clapton. But before she became romantically involved with the iconic guitarists, the British-born Boyd had already carved out a very successful career as a model in the 1960s. Aside from fellow model Twiggy, Boyd was a symbolic face of the countercultural movement in Britain, especially during the era of Swinging London.
"You can see that cultural change through not just music but fashion as well," Boyd today recalls. "We were totally inspired, whether we [the models] were inspired, whether the designers were inspired—people like Ossie Clark and Mary Quant. We all inspired each other. We had the look and they designed the clothes to match our look."
In 2007, Boyd published her memoir Wonderful Tonight (also known as Wonderful Today in Britain). Fifteen years later, she returns with Pattie Boyd: My Life in Pictures
(published by Reel Art Press), a new book featuring archival photos from her extraordinary modeling career as well as candid images that she took of Harrison and Clapton from the 1960s to the 1970s. Already out in the U.K. two months ago,
My Life in Pictures
has now just been published in the U.S.
"I always wanted to put out a book of photographs," she explains, "because I think in a way they speak louder than words. At this time in our lives, there's so much to read anyway. We're bombarded with information that we need or we don't need. And I just thought photographs [are] so much easier. It's easier to flip through a photographic book than have to read every page."
The idea behind
My Life in Pictures
came from both Boyd and Reel Art Press. "I said I would really love a book
of photographs," she recalls. "I'm thinking of photographs that I've taken. But no, they had another idea:
they wanted photographs of me as well. I had quite a lot still in boxes and so they went through everything
that I had. And then they went through other photographs that they found by photographers. Then they all
beautifully put it together."
A good portion of My Life in Pictures focuses on her modeling work that she did prior to and during her relationship with Harrison, whom she married in 1966. The photos of Boyd posing for advertisements and fashion magazines are time capsules of both the youth and post-modern art movements of the 1960s. She says: "Previously fashion had been really rather severe and sophisticated as far as magazines like Vogue and Harper's, etc. They really only showed very sophisticated models, probably aristocratic models, and it was so completely different. And then the '60s girls, when we came in, we did completely different make-up, we liked black underneath our eyes as well as on top. Our hair was completely different. It was more ruffled, it wasn't so neat. I feel that it was all part of a rebellious movement in a creative way. So you think about not just photography but fashion and music, and artists like David Hockney and all of these people came together at one time. It was like a big creative boom in London. This trickled out and spread out to Paris and New York. London was the center at one point in time of that creative boom."
Looking back, she enjoyed her modeling career. "It was fun modeling because all the other girls that I worked with were always good fun. The photographers were normally fun as well. It was just a really nice environment—even if you do your makeup and your hair and all the clothes that you have to wear. Sometimes they were ghastly, other times they were very nice."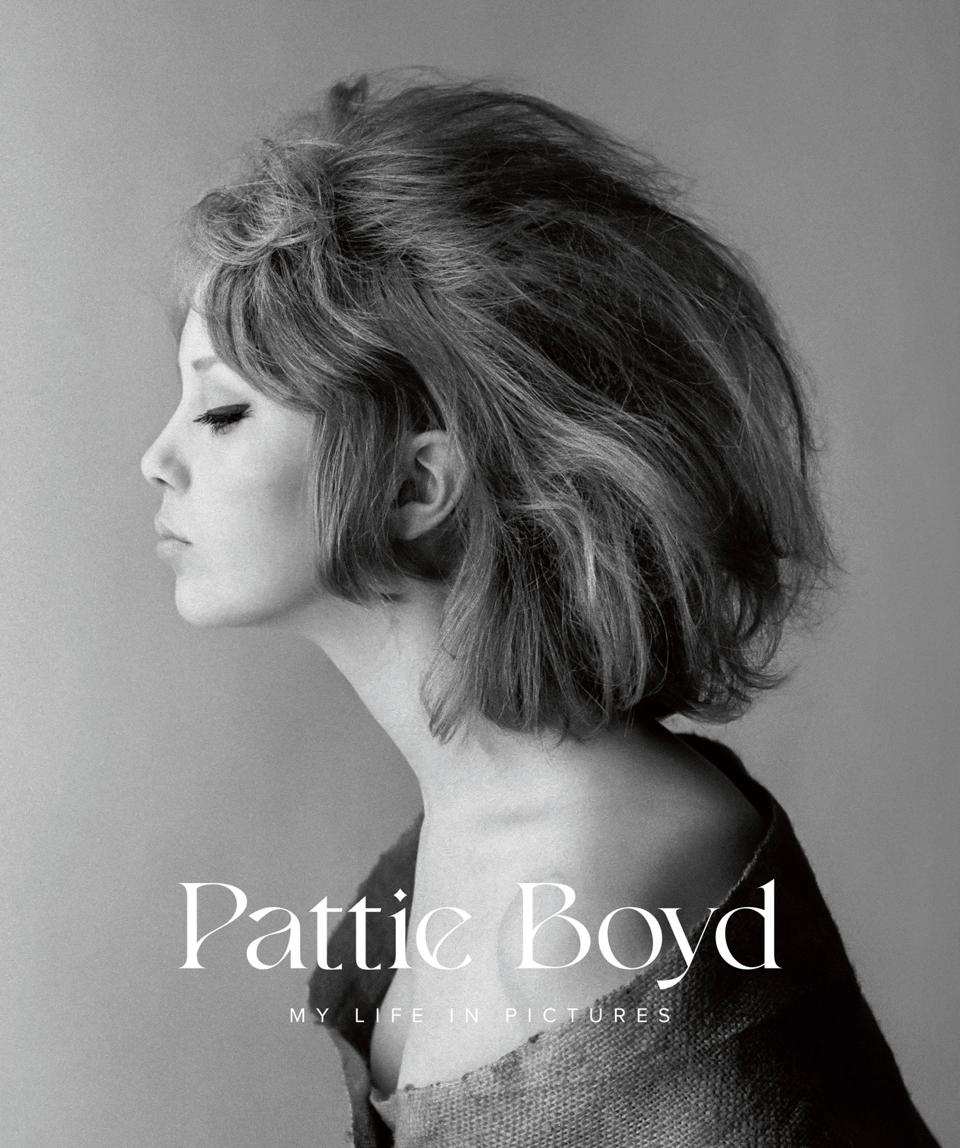 The photos in My Life in Pictures also document Boyd's relationships with Harrison and Clapton in candid settings—outside of the paparazzi and intense media glare—whether it's at home or on the road. Additionally, Boyd herself had taken photographs with her camera during that period. One standout image features Harrison and Boyd posing in front of their home's rose garden, with Harrison looking away (see above). "This was in the summer after we had spent two months meditating in the Himalayas," Boyd recalls about that photo. "The weather was getting really beautiful in England, and my roses had bloomed. And I wanted to take a photograph of them and I thought, 'Might as well have George and me in front of the roses.' So I set up my tripod and put the camera on it, put a timer on. I said, 'George, just stand here and look at the camera.'
"Well, it was taking so long that George looks away and I'd like to think he was thinking of music," she continues. "If you look at me, I'm looking really worried if is this going to work or not because it took a very long time for the shutter to click. What's so funny is that it was taken in '69, I think. If I had known 40 years later, lots of people would see it, I would have done my hair properly." (laughs)
Following her breakup with Harrison, Boyd dated Clapton. She traveled with him on his tours and brought her camera along as well (they married in 1979). "It was lovely for me to go on tour with Eric," she now says, "because I could stand on the side of the stage to photograph not only the audience but Eric and the rest of the band." One particular image she took and is in the book was that of a smiling Clapton performing live with the American blues guitarist Freddie King. "He was so thrilled that Freddie came on stage," she remembers about that moment.
In addition to the photos, My Life in Pictures features facsimiles of Boyd's personal memorabilia such as newspaper clippings as well as an entry from her calendar book from March 6, 1964, in which she adorably wrote that Harrison asked her out on a date (The two had first met on the set of the Beatles film A Hard's Day's Night). "I was really excited," she says. "I thought this is the most exciting thing to happen to me, and this would be great for my grandchildren. I didn't think that I'd see George again, but he asked me out and that was like, 'Wow, that was good.' That was good enough at the moment." Also reprinted for the book are the romantic love notes that Clapton sent to Boyd while she was still married to Harrison (The guitarist's fixation on Boyd inspired "Layla," his signature song). "His writing is so beautiful too," she says of Clapton's messages.
Boyd was a pivotal figure in the creative lives of Harrison and Clapton and inspired some of their most popular songs (among them Harrison's "Something," "If I Needed Someone" and "For You Blue," and Clapton's "Layla" and "Wonderful Tonight"). "I'm extremely flattered, obviously," she modestly says of being immortalized in music. "It is too much to comprehend. When I hear the songs, I love it. I absolutely love it and I hear them, and then they're gone and I get on with my life. It's not something that I can hang on to because it's too heavy a load to have in my mind all the time."
More than 50 years later, Boyd, who is now married to Rod Weston, has switched places from being photographed to getting behind the camera herself. Today she is a professional photographer; among some of the famous people she has captured on film include Queen's Roger Taylor, Salman Rushdie, Jeff Beck, Kate Moss, and the Rolling Stones' Ron Wood, who also penned the book's foreword. One particular striking photo taken by Boyd is of a nude woman sitting on some rocks in a beach as a wave arrives. "I went down to Cornwall [in the U.K.] to visit a photographer friend. And he said, 'Oh, Pattie you just arrived and I am going out to photograph these models in front of big waves for a catalog.' I said, 'You know what? I'll come.' And his girlfriend came along.
"We were just sitting there watching them photograph the waves, and then the girlfriend said to me, 'Would you like to photograph me?' I said, 'Yeah.' So I'm putting film in my Hasselblad, and I look up and she's taken all of her clothes off. People on the beach can't believe what they're seeing. So I said to her, 'Just sit on this rock and swish your hair back.' And so she did that. The last frame from my roll of film was when a wave came in just beside her and it hit the rocks, and it looks as if she was spouting the wave."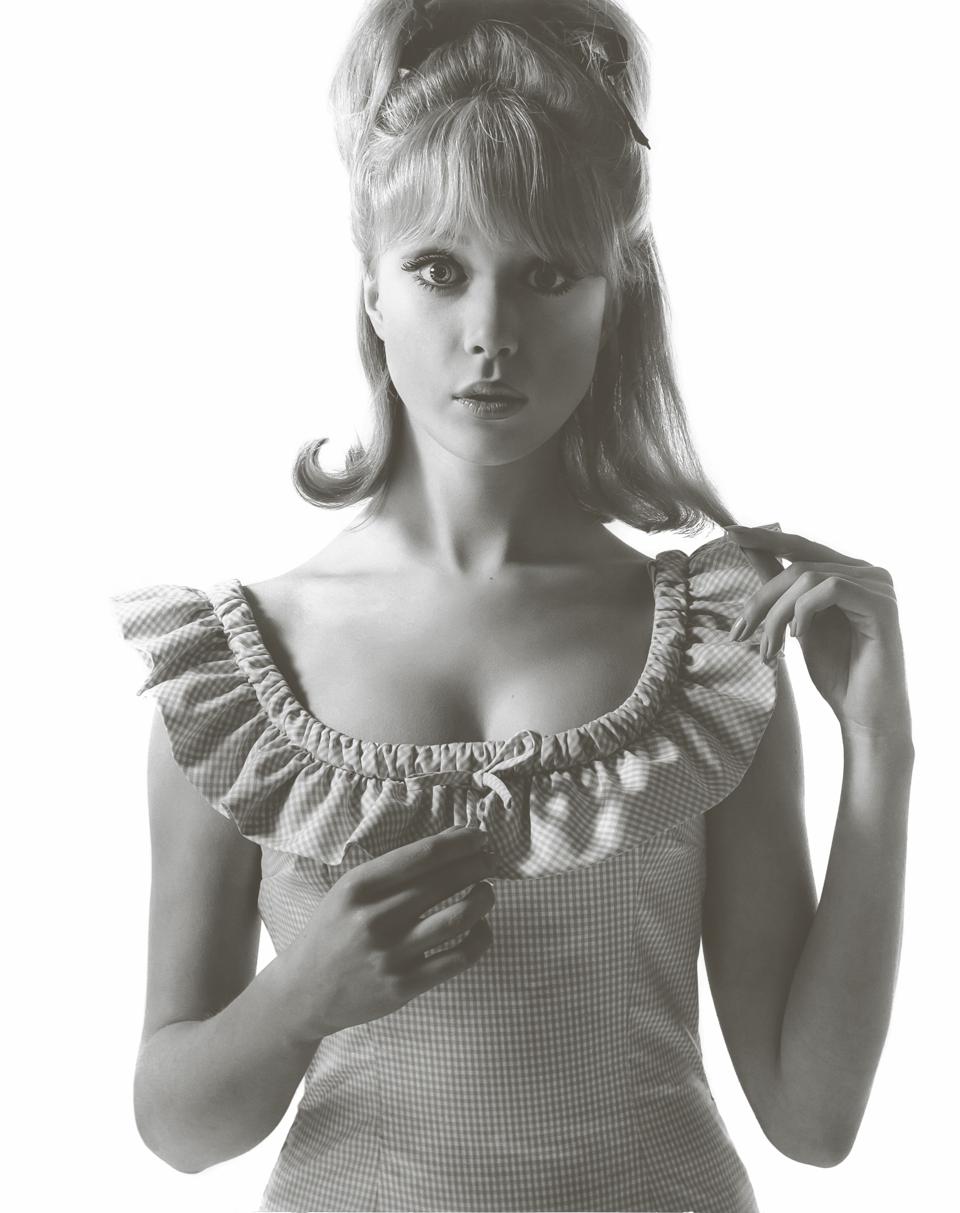 In addition to her involvement in My Life in Pictures, Boyd has stayed busy in the last two years through podcasting, most recently with her show Cocktails With Pattie. The series features herself and a famous guest making cocktails and discussing a variety of topics. "I became very creative during lockdown." she says. "I did one podcast called Lockdown Lunches, so I give people recipes for things to cook. Then, the next year I felt, 'I'm not gonna eat anymore. How about Cocktails with Pattie? That'll do.' So I asked all these musicians, including Roger Taylor and Mike Rutherford. It's going really well. It's mainly people in the music business and photographers—creative people who have a good story. It's just the idea of getting together and having good gossip, stories and jokes."
With My Life in Pictures, which could be considered a visual companion to her Wonderful Tonight memoir, now out, Boyd says: "I hope people will enjoy the photographs and also enjoy the cultural fact of the change in fashion. It's like a historical photographic book. Obviously, I wanted more of my photographs in it, (laughs) but it didn't work that way. I think it's very beautifully put together. What the editors put together is a work of art."



December 20, 2022
Interesting Facts About The Beatles Christmas Records



Photo from the Beatles Official Facebook pages...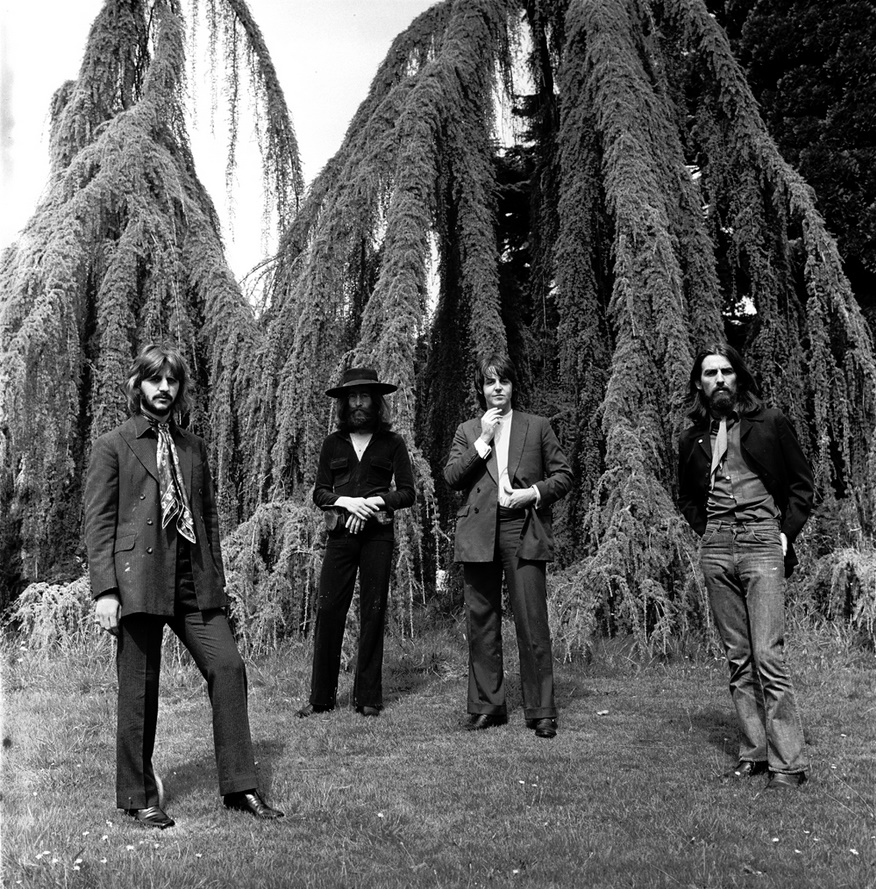 A short but lovely article written by a fan that appeared in Beatles Monthly magazine...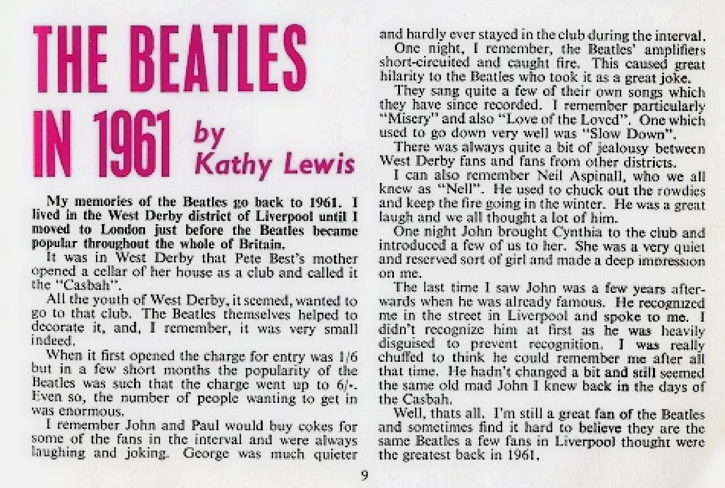 December 18, 2022
'It was so rock 'n' roll': How a concert at Toronto's Varsity Stadium may have broken up
the Beatles

A new film documents the Toronto Rock 'N Roll Revival in September 1969, the first appearance of
the Plastic Ono band featuring John Lennon, Yoko Ono and Eric Clapton … and then there was the
Alice Cooper chicken incident.
by Nick Krewen, special to the Toronto Star
It was the event that signalled the end of the Beatles — and it happened here in Toronto more than half a century ago.
John Lennon wasn't even a part of the original lineup of the Toronto Rock 'N Roll Revival, a concert festival celebrating the forefathers of the genre with headlining pioneers Chuck Berry, Little Richard,Jerry Lee Lewis, Bo Diddley and Gene Vincent sharing the same Varsity Stadium stage on Sept. 13, 1969.
But the concert wasn't selling, despite the presence of rock royalty, and even with such modern day concessions as Alice Cooper, Chicago and the Doors rounding out the bill, promoters John Brower, Ken Walker and Thor Eaton were looking to take a financial bath on the event, with 20,000 seats yet to be purchased.
As documented in the compelling new Ron Chapman film "Revival 69" — which premieres Saturday at Hot Docs with a panel that includes Brower, Chapman, Doors guitarist Robby Krieger and Rush bass player extraordinaire Geddy Lee, who was at the show — things were looking extremely grim until Brower made a panicked phone call to the office of Lennon's Bag Productions, inviting one of the most popular Beatles to emcee the concert that featured many of the Liverpool native's musical heroes.
Brower, co-founder of the Toronto club the Rockpile and the first person to bring Led Zeppelin, the Doors and the Who to town, couldn't believe Lennon's response.
"When I talked to John, he said he would only come if they could play," Brower told the Star during a phone interview ironically conducted on the anniversary of John Lennon's 1980 assassination and the late Doors vocalist Jim Morrison's birthday.
"And I said, 'What? The Beatles?' And he said, "No, me and Yoko (Ono, Lennon's inextricable girlfriend). We'll put a little band together."
After Brower hastily agreed, Lennon said he'd have the names of the band members so the promoter could book plane tickets and inform immigration.
"Call tomorrow and we'll have the names for you," he told Brower, who then made a beeline with copromoter Walker for radio station 1050 CHUM to share the good news. Showtime was only 48 hours away and Brower knew that the station's powerful signal would go a long way to promoting the cause.
Except the CHUM personality didn't believe him and — with Brower furnishing no concrete proof — threw the pair out of the building.
Meanwhile, across the Atlantic, Lennon was assembling a ragtag collective to join him on the plane: future Yes drummer Alan White; and Beatles associate and artist Klaus Voormann on bass both said yes.
But according to a story related in the documentary, nobody had heard from the guitarist.
When it came to the day of departure for Toronto, Lennon told his assistant, Anthony Fawcett, that he and Ono weren't feeling well and they'd just send flowers to the concert … until Fawcett received word that Eric Clapton had agreed to be part of the band.
Suddenly Lennon changed his tune and the combo was headed to Heathrow Airport.
Bolstered by the news, Brower had the presence of mind to record the conversation confirming Lennon's Rock 'N Roll Revival appearance on cassette and headed back to CHUM with new evidence in hand.
CHUM rejected him again.
"When I called and got only Anthony the next day, CHUM said, 'We're not buying this, that's a guy with a fake accent,'" Brower remembered.
When Lennon arrived at Heathrow in his paisley-painted limo to board the plane, he held an impromptu press conference announcing his looming Toronto appearance and the newspaper wire confirmation suddenly made CHUM a believer.
"CHUM, they immediately took credit for it — of course, they were promoting the show — and said, 'This is a worldwide CHUM exclusive!'" Brower chuckled. "That caused 10,000 people to come running down and sell out the stadium. They denied it, but at the last minute when they realized it was a fact, they were non-stop in promoting it the minute that tickertape hit the newsroom."
Meanwhile, the five musicians — who had never played together before — spent their flight rehearsing on acoustic instruments in the back row of the plane and figuring out a set list.
After the plane touched down on a Toronto Pearson International Airport runway tarmac, Lennon was met by a musician's union rep and signed a contract for $265.
"Whether or not he got that $265, I don't know," Brower admitted, who then whisked Lennon and Ono into a waiting limo that was escorted to the venue by the Vagabonds, a local gang whose leader Ed "Edjo" Leslie lent the promoter $25,000 to secure the Doors for the event.
The ensuing set marked the live debut of the Plastic Ono Band, with the impromptu group performing a fly-by-the-seat-of-your-pants set that included such rock classics as "Blue Suede Shoes," "Money (That's What I Want)" and "Dizzy Miss Lizzy;" the Beatles "Yer Blues," and the live premieres of "Cold Turkey" and "Give Peace a Chance."
A side note: in his 2007 autobiography "Clapton," the guitarist known as "God" said his compensation for the shindig was "a few of John's drawings, which over time I have unfortunately lost."
Whatever the impact of playing the Toronto show on Lennon, his decision was final: within a week of returning to London, he informed the rest of the Beatles he was leaving the group.
Did The Toronto Rock 'N Roll Revival break up the Beatles?
"I don't think so, no," said Brower. "I think the Beatles were due to break up. I think John getting his mojo back onstage and feeling what it was like to play; feeling what it was like to be John Lennon with a 100-motorcycle escort, I think it gave him a vision of a lot of potential possibilities and he just decided, during that moment, that he was empowered. Ringo was quoted saying that when John and Eric came back from Toronto, the Beatles were over.
"Maybe that was the straw that broke the camel's back, but I certainly don't think we should be documenting ourselves as breaking up the Beatles, not any more than Yoko would be accused of that."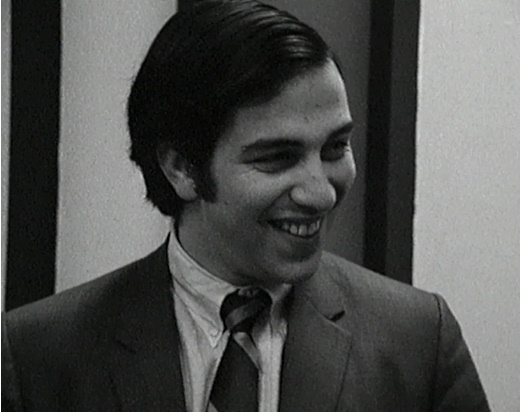 Rock and Roll Revival promoter Kenneth Walker. Photo courtesy of the CBC archives.
The live debut of the Plastic Ono Band, which would sport a fluid lineup over the next few years, wasn't the only notoriety that the Rock 'N Roll Revival fest provided the public. There was the Alice Cooper chicken incident, where it was inaccurately reported worldwide that the shock rocker had bitten the head off the rooster and drank its blood. The real story was that somehow a chicken ended up being thrown onstage and when Cooper threw it back into the audience, the poor bird was torn apart by the crowd.
"They went on to a huge career as a result of that chicken incident being really over-exaggerated," Brower recalled. "Alice was signed to Frank Zappa's (Bizarre) record label. The following morning there were rumours everywhere and Frank called the hotel and said, 'Alice, this is incredible! We're getting calls from all over the world. You're going to have to talk to people and you need to say, 'No comment' if they ask you if you bit the head off a chicken.'
"That's what Alice did and it put more gasoline on the fire."
The noteworthy performance of the rock pioneers who had largely been relegated to the lounge circuit — Diddley, Vincent (backed by the Alice Cooper Band), Lewis, "Little Richard" Penniman and Berry, backed by a ramshackle band of Toronto musicians that included Nucleus mainstays Hughie Leggat on bass and Danny Taylor on drums, fending for themselves as Berry never gave them a set list — elevated their profile to the level where they were routinely offered opening and festival slots from that point on.
And for filmmaker Chapman, it was the chance to wade through piles of film of the event lensed by legendary documentarian Donn Allen (D.A.) Pennebaker, renowned for such music chronicles as 1967's "Don't Look Back," featuring Bob Dylan, and 1968's "Monterey Pop."
According to Chapman, Pennebaker had high hopes for "Sweet Toronto," his 1971 documentary of the Rock 'N Roll Revival.
"The film was a total failure, and it bankrupted him and his company at the time," Chapman, who hired Pennebaker as an executive producer for "Revival 69," said in a separate phone interview. "He had hoped that this film would be his greatest success, bigger than 'Don't Look Back' and 'Monterey Pop.' He thought this was going to be his blockbuster and it was the exact opposite."
Chapman said Pennebaker, who died during the production of this documentary in 2019, was so despondent about the loss that "he threw all this stuff in boxes — not properly catalogued — and off it went to (storage company) Iron Mountain."
Chapman eventually convinced Pennebaker to give him access to the footage — and was shocked by what he discovered.
"When we finally got the boxes, we found about two hours' worth of Super 8 footage that wasn't even processed," he said. "I had that processed along with other 16 mm stuff: there was about 60 hours of 16 mm footage that I went through."
Much of that previously unseen footage has been inserted into "Revival 69," an evolution of sorts for Chapman, who directed a lauded 2013 documentary about another Toronto-born concert promoter, "Who The F--- is Arthur Fogel?"
Chapman said he directed "Revival 69" for the same reason as "Fogel."
"It's a great Canadian story with international appeal and impact," Chapman explained. "Arthur was arguably maybe the most important guy in the music business — he did the Top 10 tours of all time — and nobody in Canada and nobody in the world knew who he was. I wanted to get that out there for Canada because we don't celebrate our own enough or know enough about them.
"I wanted to do this rock film because, again, it's a Canadian story — one of the most important events in rock music history happened here in Toronto — and nobody knows about it, unless you're a music industry insider or a Beatles fan. It just got lost."
"Revival 69" is a fascinating narrative about a festival that succeeded despite the constant obstacles that continually threatened its existence up until showtime — and Chapman recognized that a similar event based on happenstance couldn't be pulled off in today's more guarded business climate.
"These are such different times," Chapman said. "What 22-year-old is going to pick up the phone two days before a festival and call up one of the biggest names in entertainment and have him play at the last minute? That call could never happen in this day and age. That would never happen in today's brand-conscious corporate world.
"It was so rock 'n' roll: John Lennon was itching to get out there and play again and on a whim went, 'Sure, let's go.'
"That's not how shows come together these days. That's not how shows get financed. What Brower did would never happen in today's world and it's so refreshing to see. It's like a time capsule: as soon as it starts, you get thrown back and understand what it was to do business in that era.
"It was an amazing moment in rock history."
"Revival 69" is screening at Hot Docs Dec. 18 to 22 and Dec. 27 to 29, and at the Fox Theatre Dec. 20 to
22. It will be on VOD beginning Jan. 3, 2023 and will air on Crave in February.



December 17, 2022
Paul McCartney and Ringo Starr chat at premiere of Abbey Road Studios documentary
Sir Paul McCartney and Sir Ringo Starr were joined by a host of famous faces as they celebrated the UK premiere of a new documentary on Abbey Road Studios.
Directed by Sir Paul's daughter Mary, If These Walls Could Sing is billed as the "first feature-length documentary" on the world-famous London venue.
Beatles Ringo Starr and Paul McCartney are joined by a host of stars including Elton John, David Furnish and Twiggy as they celebrate If These Walls Could Sing documentary premiere at Abbey Road Studios
● Paul, 80, who looked dapper in a black coat and a coordinating shirt, posed alongside his wife
Nancy, 63, who put on a stunning display in all-black while toting her essentials around in a
coordinating leather clutch

● Also at the Disney+ event, held at London's Abbey Road Studios, Ringo, 82, looked suave in a black
coat while flashing a peace sign towards photographers as he attended with his wife Barbara Bach,
75

● Actress Barbara added a pop of colour to the event with a red polo neck, which she layered
beneath a black jacket while sporting trousers

● If These Walls Could Sing reveals the 'untold story of the Abbey Road studio' which is still
considered 'the heart of the music industry,' as per Disney+

●'In this personal film of memory and discovery, Mary McCartney guides us through nine decades to
see and experience the creative magic that makes it the most famous and longest-running studio in
the world,' the synopsis reads
by Callum Wells for the Mail Online (with lots more terrific photographs than what we can present here at the Ottawa Beatles Site.)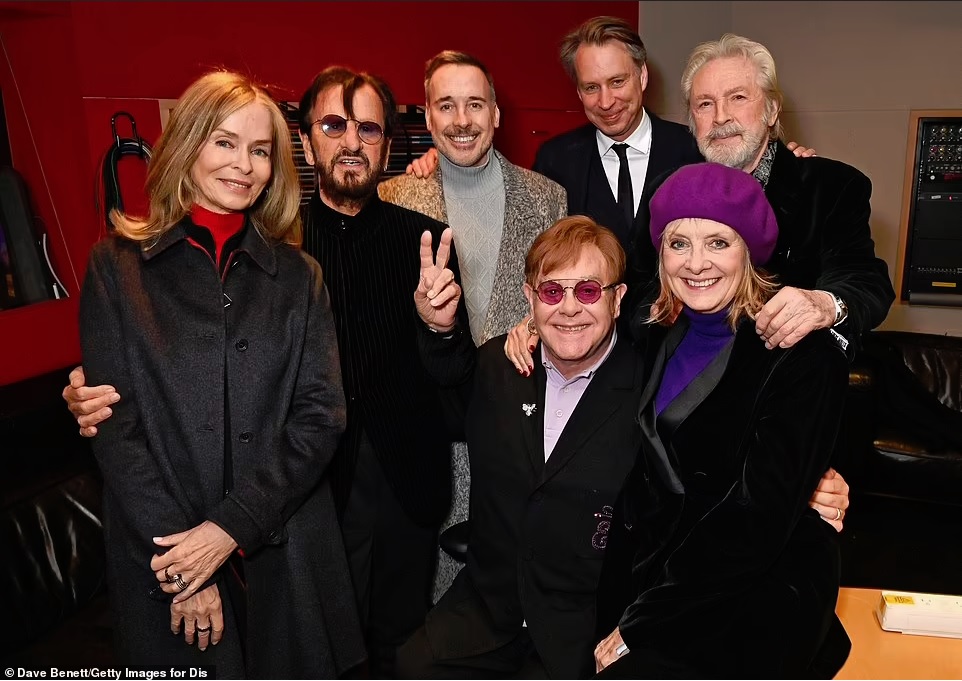 Gang: Beatles Ringo Starr and Paul McCartney were joined by a host of stars including Elton John, David
Furnish and Twiggy as they celebrated the documentary premiere of If These Walls Could Sing on Monday
(L-R: Barbara Bach, Ringo, David, Elton, Giles Martin, Twiggy and Leigh Lawson)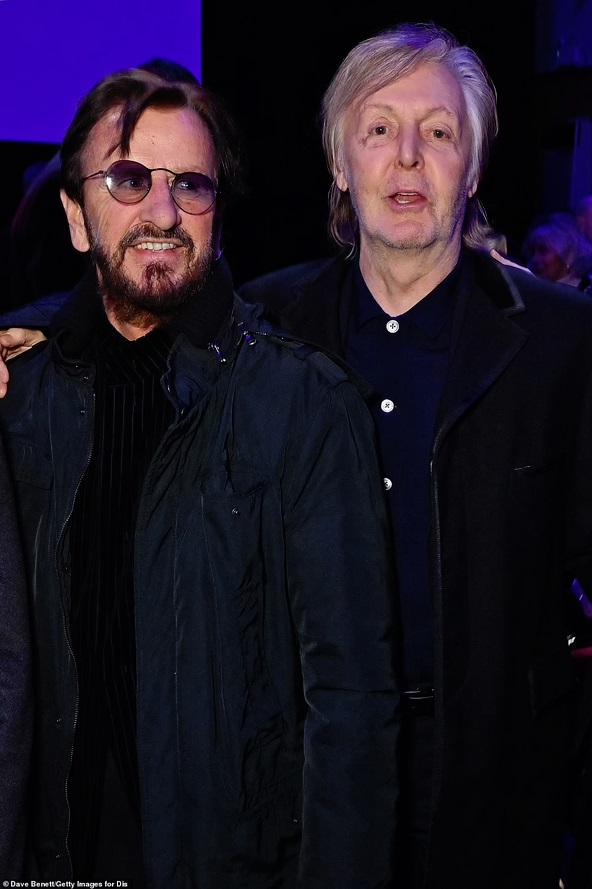 Reunited: Old pals Ringo (left) and Paul (right) were pictured together
If These Walls Could Sing reveals the 'untold story of the Abbey Road studio' which is still considered 'the heart of the music industry,' as per Disney+.
In this personal film of memory and discovery, Mary McCartney guides us through nine decades to see and experience the creative magic that makes it the most famous and longest-running studio in the world,' the synopsis reads.
The documentary features all-star appearances from the likes of Elton John, Noel Gallagher and Paul McCartney, along with archival footage and session tapes.
'These conversations, paired with vivid archive footage and session tapes, give exclusive access to these famously private studios,' the synopsis concludes.
If These Walls Could Sing is set for a global December 16 release on the streaming platform, but it has been delayed until January 6 for UK and Ireland viewers.
It follows the success of The Beatles: Get Back, a Disney+ documentary directed by multi Academy Award-winner, Peter Jackson.
The film took fans inside the British band's January 1969 recording sessions, which 'became a pivotal moment in music history.'
The Beatles: Get Back won five Creative Arts Emmys at the 2022 ceremony, including the 'Outstanding Documentary Or Nonfiction Series' award.
At the time, Peter Jackson defended the incredible running time of his docuseries on The Beatles after drawing a mixed response from fans.
The director collated more than 60 hours of footage from Michael Lindsay-Hogg's 1970 film Let It Be, documenting the band's fractious recording sessions for what would be their final album.
The end result is three episodes spanning 468 minutes - between two and three hours for each instalment - with some fans insisting it is too long.
The astonishing length of Jackson's latest project has divided viewers of the Disney+ series, with one commenting: 'Watched all of Get Back!! For hxc Beatles fans I'm sure it wasn't long enough, but for me, in my twisted opinion, you could cut 2 hours out of it easily.'
Another joked: 'I have watched The Beatles Get Back. I will have a review that is much shorter in the next couple of days.'
While a third added: 'I love #TheBeatles but the #GetBack doc was long and boring. It was presented as if we were watching a painter paint a masterpiece...but in reality it was like watching the painter buying the paint before actually painting. The Beatles Anthology, it was not. I want my 8hrs back.'
Others were more positive in their response to the series, with one tweeting: 'Peter Jackson's new documentary #GetBack, on the last days of the #Beatles is brilliant. It's an investment in time, but worth it. Especially when the Blue Meanies actually show up. (You'll have to watch).'
Another wrote: 'The Beatles Get Back tapes was an amazing visualization of genius creating art and building out a legacy within the span of 22 days, I'm absolutely speechless.'
A third enthusiastic fan heaped praise on the band's use of musician Billy Preston, who played keyboards on Get Back.
'How good is The Beatles get back documentary, all geniuses. Billy Preston is an unsung hero. Happiest man alive in the Doc,' they commented.
But Jackson claims his liberal use of Lindsay-Hogg's footage was essential, otherwise it could potentially be lost for another 50-years.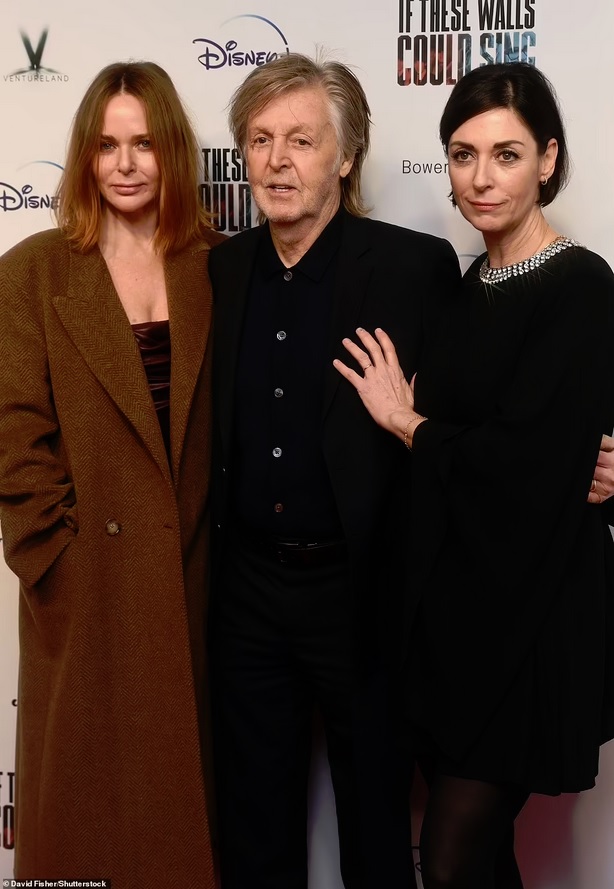 Mary (right) placed an arm on Paul's chest
He told NME: 'I'd like to say that I didn't really leave out anything that I thought was important. Which is why the duration has crept up to what it is today.
'I felt acutely – and this is the Beatles fan part of me kicking in – anything I don't include in this movie might go back in the vault for another 50 years.
'I was seeing and hearing these amazing moments. I thought: "God, people have got to see this. This is great. They have to see this."'
He added: 'One of the legendary Beatles things is the full length Dig It. On the Let It Be album there's only 40, 50 seconds of Dig It, which was like an improvised song that they do. The Beatles fans all know that the original has been on bootleg as well.
'We trimmed it to get it down to four minutes or something because the original is 12 or 13 minutes long… So you get a lot more than you do on the Let It Be album.'
Meanwhile viewers were been left baffled by a 'woke' smoking warning displayed at the start of The Beatles: Get Back docuseries on Disney+.
All three episodes of the programme each open with a warning about 'explicit language, mature themes and smoking'.
The three-part-series takes audiences back in time to the band's intimate recording sessions and exuberant performances for their their final 1970 album, Let It Be.
One fan posted online in reaction: 'I liked the warning on Get Back… SMOKING. On that basis, Casablanca should be cancelled.'
Another pointed out the smoking alert seemed odd as members of the band were self-confessed drug-users at the time.
A third wrote: 'Get Back was worth the wait. I'm into episode two part way because of time constraints. But I have to chuckle at the disclaimer about people smoking. Who needs that warning? How fragile is society? It's a goddamn cigarette. Get over it.'
Someone else reacted saying: 'Watching the Beatles doc #GetBack, there is actually a trigger warning at the beginning: 'This footage contains explicit language, mature themes and smoking.' Seriously?'
MailOnline contacted Disney+ for comment at the time.

December 15, 2022
Flashback: "BADFINGER The Natural Way"

by Bob Glassenberg for the Hit Parader, October 1971



December 14, 2022
Flashback: "The Last John and Yoko Interview"

by Richard Robinson for Hit Parader magazine, August 1970
Putin: War Is Over (If You Want It)

This is a message for Vladimir Putin who started up the war in Ukraine. And to the Russian citizens, you should know that there are no Nazi's in Ukraine — it is a false pretext that Putin used to start up the war. You've been lied to by Putin. — John Whelan, Ottawa Beatles Site

Это послание Владимиру Путину, развязавшему войну на Украине. А гражданам России следует знать, что нацистов в Украине нет — это ложный предлог, который Путин использовал для развязывания войны. Вас обманул Путин. —

Джон Уилан, Сайт Битлз в Оттаве















December 13, 2022
Flashback: "Does London Really Swing?"

by Mike Ledgerwood for Disc and Music Echo, June 17, 1967
"Girl On A Swing" by Gerry and the Pacemakers really embraced the sounds and style of Swinging London
in 1966.
— John Whelan, Ottawa Beatles Site

December 12, 2022
Yet another fabulous Beatles cover done by Michael Sokil: "Something"

Remembering Ravi Shankar on the anniversary of his death, December 11, 2012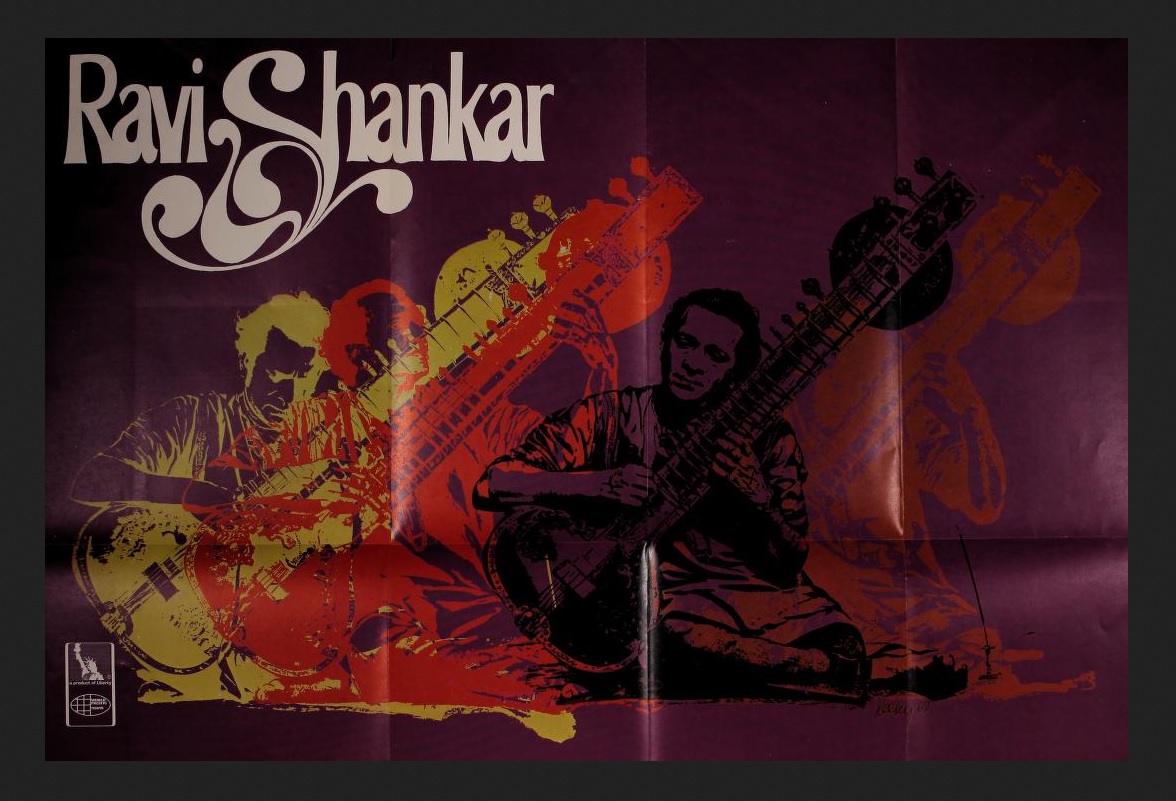 Promo from Cash Box magazine
The above article is published by United News of India
.



December 9, 2022
How I Write My Songs

by John Lennon and Valerie Wilmer for Hit Parader, November 1965





'People thought I was soppy': How Paul McCartney went from the least cool Beatle to musical icon

McCartney was dismissed for decades as schmaltzy – a cheesy populist who broke up The Beatles.
But he has slowly transformed his reputation
by Matt Charlton for i
Paul McCartney has long been known as the cheesy populist. Mr Thumbs Aloft. The man who broke up The Beatles.
Perceived as the vegetarian, tank-topped, mulleted Beatle of "Mull of Kintyre", "Wonderful Christmastime", and "No More Lonely Nights", McCartney was often the butt of the musical joke.
Slowly but surely, however, over the past couple of decades, this has changed. Where once critics and musos would wince at the mention of Wings ("The band The Beatles could have been," Alan Partridge once said) and McCartney's solo output, there has been a reappraisal not only of the music and the man, but also of the artist.
'Macca' has evolved from the embarrassing uncle who gets the guitar out at parties to king of the 1960s London counterculture – the man who took the experimental spirit of Swinging London and ran with it. It's taken almost half a century, but at last, popular opinion seems to have shifted, and placed McCartney in the position where he quite rightly belongs – a national treasure, and one of the greatest songwriters in musical history. "For decades Paul has been cast as the 'soft one', the 'schmaltzy one'… the one who broke up the band," says Shaun Keaveny, former 6 Music DJ, current host of Community Garden Radio and The Line-Up podcast. "But I think there has been a slow, careful turning of the super-tanker of critical perception."
The version of the story where John was the cool Beatle loomed large. "John was the leader. The legend. We'd been told that since his tragic death," Chris Shaw, host of the million-streaming Beatles podcast I Am the EggPod, tells me. "How could a legend play second fiddle to the composer of 'We All Stand Together'?"
Better known as "The Frog Chorus", "We All Stand Together" is regularly the first weapon of choice used against him. Ever since its release as part of a Rupert the Bear short in 1984, after McCartney bought the rights to the character, this song has encapsulated distaste for McCartney's predisposition towards the childlike, nostalgic, and cosy. "More of Paul's Granny Music Shit", as John Lennon once famously said about The White Album's "Ob-La-Di, Ob-La-Da".
Post-Beatles, Lennon became an outspoken protest singer, publicly battling his demons, and wearing his heart on his sleeve. Being monitored by the FBI, moving to New York, and returning his MBE only enhanced his credibility. George Harrison scored the first solo number one album out of any of the fabs with All Things Must Pass, staged one of the first charity concerts in the form of Concert for Bangladesh, and started HandMade Films, which financed the likes of The Life of Brian, Time Bandits, and Withnail and I. Ringo persisted in being Ringo.
And then there was Paul, with the poisonous fallout from the break-up of The Beatles, his wholesome retreat into farm-based married bliss, his accidentally glib initial reaction when it came to the murder of his song-writing partner ("It's a drag"), and a comparative creative lull in the 1980s.
Following Lennon's assassination, which transformed him into a sort of martyr, McCartney also made the mistake of growing old. He was a musical pariah, something he recognised and wrote about in "Silly Love Songs" in 1976 – a reaction to his critics, which included Lennon. As he told Billboard in 2001: "The song was, in a way, to answer people who just accuse me of being soppy. The nice payoff now is that a lot of the people I meet who are at the age where they've just got a couple of kids and settling down, they'll say to me, 'I thought you were really soppy for years, but I get it now!'"
This quote may have been a sign of McCartney slowly coming to terms with his ever-present past. However, in the last two years alone, helped by his lockdown album McCartney III; Disney+'s Get Back; The Lyrics book (as close to an autobiography as we're going to get) coupled with 3,2,1, a miniseries where he discussed songwriting and influences with producer Rick Rubin; and now his The 7" Singles Box, McCartney has managed to rewrite a bit of musical history.
McCartney III linked back to two of his most artistically innovative albums; The Lyrics was accompanied by a British Library exhibition of his handwritten lyrics. Finally, Get Back not only exhibited excellent facial hair and fashion choices on behalf of a 27-year-old McCartney, but showed him as the thoughtful, driven, playful Beatle, already aware of the mark they'd made on history. McCartney remembered Let It Be as a miserable time; now there was concrete evidence to the contrary.
"I think that respectfully and carefully over the years Paul has put his side [out] more," says Keaveny. "Then of course came Get Back, which shone a spotlight on what was really going on dynamically in the band. By that point, Paul really was the engine. He was on fire creatively, and was making most things happen."
Through a very rock'n'roll combination of arrogance, creative vision, and a love of working with his closest friends, McCartney kept the Fabs together, not only pushing them through the difficult last few days of the Let It Be and Abbey Road sessions. Paul's pushiness, so long perceived as a negative, became the only thing that saw the most successful band of all time through the second half of the Sixties – they could well have split after Revolver if McCartney hadn't come up with the concept of Sgt Pepper's Lonely Hearts Club Band.
"If Paul hadn't been in the band, we'd probably have made two albums because we were lazy buggers," Ringo Starr recently told US radio station KMRS. McCartney's drive was once perceived as very un-rock'n'roll; now it's indicative of a rich vein of creativity that he was continually able to tap into.
As the narrative has been coloured in, other facts have started to become clear: McCartney was the only Beatle who remained in late-60s London and truly immersed himself in the counterculture, while the others moved to stately homes in the commuter belt. As a solo artist, he went back to scratch and pioneered the lo-fi, home-recorded album with his debut McCartney; as a touring musician – who could have played sold out stadiums – he instead elected to tour universities with his new band.
The public were given further access to the Beatles story, re-mixed albums, box sets… leading to his first headline slot at Glastonbury in 2004, which was met with wide critical acclaim, as he peppered solo big-hitters among Beatles classics – "Jet" standing up against "Helter Skelter", "Maybe I'm Amazed" rubbing shoulders with "Hey Jude" – and the narrative started to shift further in his favour. With his second Glastonbury slot this summer – a set building from Wings deep cuts to Beatles big hitters – the recent octogenarian managed to tie-off a productive two years of solidifying his legend.
His releasing the singles box is the last great admission not only of how he is embracing his solo back catalogue, but how the listening public have embraced it too. From "Live and Let Die" to "Temporary Secretary", "Beautiful Night", "Jenny Wren", right up to "Women and Wives", his innovation and yes, cool, can no longer be denied. "And I am SORRY, but I'm putting 'Mull of Kintyre' in there 'cause you can't stop me," Keaveny interjects.
It also means the rest of us can finally admit that "We All Stand Together" is a fantastic song. All together now…
Paul McCartney: The 7" Singles Box is out now



December 7, 2022
Watch New Official Video For The Beatles' 'Here, There & Everywhere'

by Paul Sexton for Yahoo Entertainment
The latest new official video for a classic track from The Beatles' Revolver, recently reissued in expanded and remixed special editions, is shared today by Trunk Animation. It's a striking depiction of the timeless ballad "Here, There & Everywhere."
Says Trunk Animation's Richard Barnett, the producer of the clip: "Follow the band on tour, as they face an ever-changing backdrop of cities, hotels, roads, and gigs, with only each other to rely on. A magical dancer appears to each of them, representing inspiration and creative freedom."
The director and animator of the new music video is Rok Predin, with Jonathan Clyde and Sophie Hilton as Barnett's fellow producers. The "Here, There & Everywhere" film follows recently-released videos for "Taxman," directed by Danny Sangra, and "I'm Only Sleeping," directed by Em Cooper.
Revolver is available now in numerous new editions, including 5CD/4LP Super Deluxe, 2CD Deluxe, picture disc, 1LP, 1CD, and for download and streaming. Dolby Atmos Mixes and the original mono mix of the revolutionary album accompany never-before-released session recordings and demos, plus the "Paperback Writer" and "Rain" EP.
The new editions also faithfully recreate the Grammy Award-winning original album artwork created by Klaus Voormann. The Super Deluxe CD and vinyl versions of the 2022 release house a lavish book featuring a new foreword by Paul McCartney, an introduction by reissue producer Giles Martin, an essay by Questlove, and chapters written by Beatles historian Kevin Howlett.
The release of the new editions of Revolver took the album to No.1 No. 1 on three Billboard charts, Top Rock & Alternative Albums, Top Rock Albums, and Catalog Albums. It entered the charts at No.1 in Scotland, No.2 in the UK, Austria, Australia, and New Zealand, No.3 in the Netherlands, Ireland, and Portugal, and returned to the Top 5 in numerous other countries worldwide.

Flashback: Alan Freeman interviews George Harrison in the June 4, 1964 edition of Rave









December 6, 2022
The Beatles Abbey Road Cassette Cartridges and 8-Track chart positions on Billboard Magazine
for February 28, 1970






December 5, 2022
Here's one old musical instrument that the Beatles never used in their recording sessions:


Joe Rinaudo discusses the American Fotoplayer:
Joe Rinaudo, founder of the Silent Cinema Society, has a passion for antique phonographs, hand crank motion
picture projectors, and mechanical musical instruments. Among these, his most prized possession is the
American Fotoplayer.


So what exactly is an American Fotoplayer ?

The fotoplayer ("foto" from photoplay and "player" from player piano) is a wonderful contraption that was built to provide music and sound effects for silent movies. These machines appeared around 1912 and were used in medium sized theaters. Fotoplayers were in expensive to operate because you didn't have to be a musician to play them as they were also playable by way of player piano rolls.
The fotoplayer used a fascinating combination of piano, organ pipes, drums, and various sound effects designed to narrate the action of any silent film.
Pedals, levers, switches, buttons, and pull cords were all used to turn on the xylophone, beat a drum, ring a bell, create the sound of thunder, or chirp like a bird.
When sound films came into being in the late 1920's, the fotoplayer became passé. Of the thousands of American fotoplayers made during their heyday, sadly less than 50 survive, and of those only 12 are known to be in playing condition. One of those 12 is in Joe's living room.
This machine was originally built in 1926 in Van Nuys Calif. and shipped to a theater in Saskatchewan Canada. It was meticulously restored by Joe Rinaudo in 1976…after being shipped back to California.
The piano console houses the piano, sleigh bells, xylophone, claxon horn, siren, triangle and a variety of
organ pipes. From top to bottom there are pull cords that control gun shot, wind siren, ride and crash
cymbals, train whistle, chime, tom-tom, and bass drum. Just above the keyboard there is a series of switches
that can turn on and off the tremolo effect and various organ pipes ranging from bass flute to violin. Some
switches also control the xylophone and mandolin sounds while push buttons control sound effects such as
sleigh bells, door bell, car horn, and bird whistle. The triangle, castanets, tambourine, wood block, snare drum
and cowbell are also controlled from telegraph type keys in this same location. To the far right is a bulb horn.
The pedals at the floor are used for thunder, bass drum/cymbal, soft piano, sustain, snare drum, and police
siren.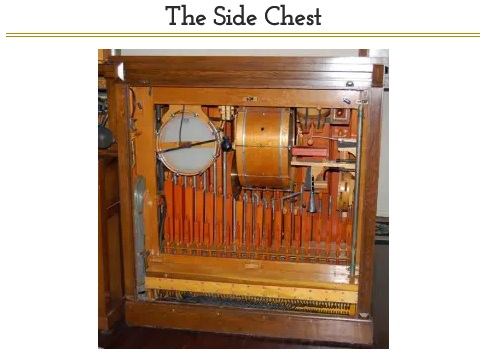 The side chest houses most of the organ pipes and sound effects. Visible are the organ pipes, snare and bass drums, ride cymbal, castanets, cowbell, wood block, tambourine, and chime. Concealed under the lid or behind the pipes are the crash cymbal, wind siren, bird whistle, thunder, and police siren. Larger model fotoplayers used two side chests that contained a wider array of pipes and sound effects.
A unique feature of the fotoplayer is the dual roll player. Not only does this keep a constant flow of music without interruption, but it also allows the operator to change the music to suit the scene instantly. With the flick of a lever the mood can be changed from an exciting chase to a mushy love scene.
Though any piano roll could be used on the fotoplayer, the Picturoll made by the Film Music Co. were made specifically for the fotoplayer. The Picturolls were cut with a unique combination of long and short holes in the paper to make the piano and the organ pipes perform better together.
The titles of these rolls indicate the mood of music which one would play to match the action projected on the screen. Titles such as Mushy Music, Fire! Fire! Fire!, Drunk Soused Spree, and The Roaring Volcano, are some of the typical rolls that a fotoplayer operator would have ready-at-hand.
Please let Joe Rinaudo know if you have or have seen any of these Picturolls, as Joe would love to hear them played on his machine. Contact him here.

— The above article was written by Joe Rinaudo, proprietor of the Silent Film Society website.
John Lennon's progress in "How I Won The War" movie



December 4, 2022
How The Beatles Recorded RAIN & Which Pressing Sounds Best?
by Parlogram Auctions


'Rain' must go down as one of The Beatles' best b-sides. This highly innovative recording took place during
the recording of the 'Revolver' album and it was amazing to hear the full speed version of it included in the
new box set. However, in this video, we put forward a theory about how that fast version on the box set is
actually too fast. We'll also tell you which, in our opinion, is the best sounding mono and stereo pressings of
this amazing song.

Flashback: George Harrison's early take of "Dark Horse" along with his "Ding Dong" promo found inside the December 28, 1974 edition of Cash Box magazine






December 2, 2022
Klaus Voorman and The Beatles Win Grammy Awards!


































Photo credit: Picture disc from John Whelan's personal vinyl collection. The record was made in the Czech Republic and it fits nicely inside
the super deluxe Revolver box set with the other Revolver LPs.


Photo credit: Picture disc from John Whelan's personal vinyl collection.



Photo credit: Picture disc from John Whelan's personal vinyl collection.





November 30, 2022
New Documentary Reveals 1969 Music Festival That John Lennon Headlined
by Best Classic Bands Staff


A new documentary recounts the 1969 music festival in Toronto that featured John Lennon and the Plastic Ono Band, including Eric Clapton, headlining a lineup with other rock legends. The Toronto Rock and Roll Revival was a one-day event held on Sept. 13, four weeks after Woodstock. Lennon's appearance was not publicly revealed until the last moment. The documentary, from director Ron Chapman, features never-before seen footage of the concert shot by renowned filmmaker D.A. Pennebaker. Following several film festival screenings, the film opens in Canada on Dec. 16. Watch the official trailer below.
From the Nov. 2022 announcement: REVIVAL69: The Concert That Rocked the World is a behind-the-scenes story of how a little known, but life-altering music festival came together — against all odds. Young, scrappy concert promoter John Brower worked to make his Toronto Rock and Roll Revival into a one-day event, later coined in rock mythology as "the second most important event in rock & roll history." And it almost didn't happen. "The week before the show, tickets weren't selling," he says in the film. "All of a sudden the show is gonna be canceled." Lennon's appearance saved the day.
The festival featured such rock legends as Chuck Berry, Little Richard, Jerry Lee Lewis, Bo Diddley, the Alice Cooper Band backing Gene Vincent, and The Doors. But it was the 11th hour arrival of Lennon and the Plastic Ono Band that ignited a truly seminal moment for the 20,000 fans at Toronto's Varsity Stadium.
Through exclusive conversations with iconic musicians Alice Cooper, Robbie Kreiger, Alan White, Geddy Lee, Chicago's Danny Seraphine and Klaus Voormann, and over 60 minutes of archival footage and audio tapes, the documentary reveals the whirlwind chaos leading up to the festival — the biker gang, threat of cancellation, a mid-flight band rehearsal, and inexplicable luck that culminated in Lennon shedding the mantle of the Beatles and nervously taking the stage with Yoko Ono, Clapton, Voormann, and White.
The film offers rare, recently discovered behind-the-scenes Super 8 verité footage, and including never-before seen 16mm film of the concert shot by D.A. Pennebaker and his crew, told through the eyes of those who were there: the musicians, the mavericks behind the scenes, and other eyewitnesses.
Distribution outside of Canada has yet to be announced.



November 29, 2022
From Disc and Music Echo, Paul and Martha Paint The Town


The Beatles are #1 with "Hey Jude" while Mary Hopkin scores big at #2 with "Those Were The Days"


An interview with Mary Hopkin's manager, Terry Doran

by Caroline Boucher for Disc and Music Echo, September 28, 1968


A BBC Wales feature on Mary Hopkin with behind the scenes footage from Top Of The Pops in 1968






November 26, 2022
Flashback: Fred Lennon "My Missing Years"
filed by Maureen O'Grady for Rave Magazine, February 1966 edition



Ringo Starr lashed out at Beatles' first drummer Pete Best
The Beatles replaced Pete Best in 1962, just before they released their first album which featured Ringo Starr.
by Callum Crumlish for the Express
Earlier this month, on November 24, 2022, Pete Best celebrated his 81st birthday. The Indian-born Liverpudlian was the original drummer of The Beatles and was recruited into the band by John Lennon, Paul McCartney and George Harrison. However, on August 16, 1962, he was kicked out of the band. The Fab Three replaced Pete with a drummer they had met over the years: Ringo Starr. While he hasn't spoken much about Pete in the past, he did have some rough feedback for the musician.
Once Ringo was in the band, however, he was not welcomed by the band's fans. He later reflected that his arrival in the band in 1962 did not go down well with the band's fans. He said: "There were riots! Pete had a big following, but I had been known for years in Liverpool, so I had quite a following, too. So there was this whole shouting match: 'Ringo never, Peter forever,' and: 'Pete never, Ringo forever.' There was this whole battle going on, and I'm just trying to drum away."
Years later, however, he would look back on Pete's drumming and turn his nose up at it. He said: "Pete Best? – it's no offence, but I never felt he was a great drummer." (Via Culture Sonar)
30 years after Pete was kicked out of the band, Ringo was asked yet again if he ever felt sorry for replacing the young drummer. He confidently replied: "No. Why should I? I was a better player than him. That's how I got the job!"
Despite these comments, it seemed as if Pete's drumming was not the only reason behind his axing from The Beatles.
Ringo's biography, Ringo: With a Little Help, was written by Michael Seth Starr (no relation), who revealed that Pete had a very different character to John, George and Paul.
Michael wrote: "His personality slowly drove a wedge between Pete and his fellow Beatles. Best was moody and distant, didn't seem to share the same sense of humour as his Beatle brethren and, more often than not, kept to himself after a show rather than banter with the guys." (sic)
Paul corroborated this claim, once calling his former drummer "different". He said: "Pete had never quite been like the rest of us. We were the wacky trio and Pete was perhaps a little more… sensible. He was slightly different from us, he wasn't quite as artsy as we were. And we just didn't hang out that much together."
Eventually, John, George and Paul made the decision to get rid of Pete. But as youngsters new to the music industry, they didn't want to do it themselves. Instead, they asked their boss to do it.
The Beatles' manager, Brian Epstein, was given the gruesome task of telling Pete that he was being kicked out of the band. He pulled Pete aside and delivered the brutal news.
Years later, John did show some remorse at how Pete was removed from The Beatles. He said in Beatles Anthology: "We were cowards when we sacked him. We made Brian do it."
However, these comments were a far cry from what he said some years prior. John said: "By [August, 1962] we were pretty sick of Pete Best too because he was a lousy drummer, you know? He never improved and there was always this myth being built up over the years that he was great and Paul was jealous of him because he was pretty and all that c**p."
Flashback: PAUL lashes at 'sniping' Beatle-fans

by Ray Coleman for Disc and Music Echo, June 18, 1966

November 25, 2022
Flashback: How the Beatles went Christmas shopping
by Mike Martin
for Disc and Music Echo


Flashback: The day Brian Wilson got his VIBRATIONS

by Derek Taylor for Disc and Music Echo



November 24, 2022
The Beatles Official Facebook pages announces that director Geoff Wonfor of The Beatles Anthology
has passed away


Beatles in Germany

by Ray Coleman for Disc and Music Echo



November 23, 2022
The Beatles' Apple Records Manager Ken Mansfield Dead At 85

by MyRadioLink.com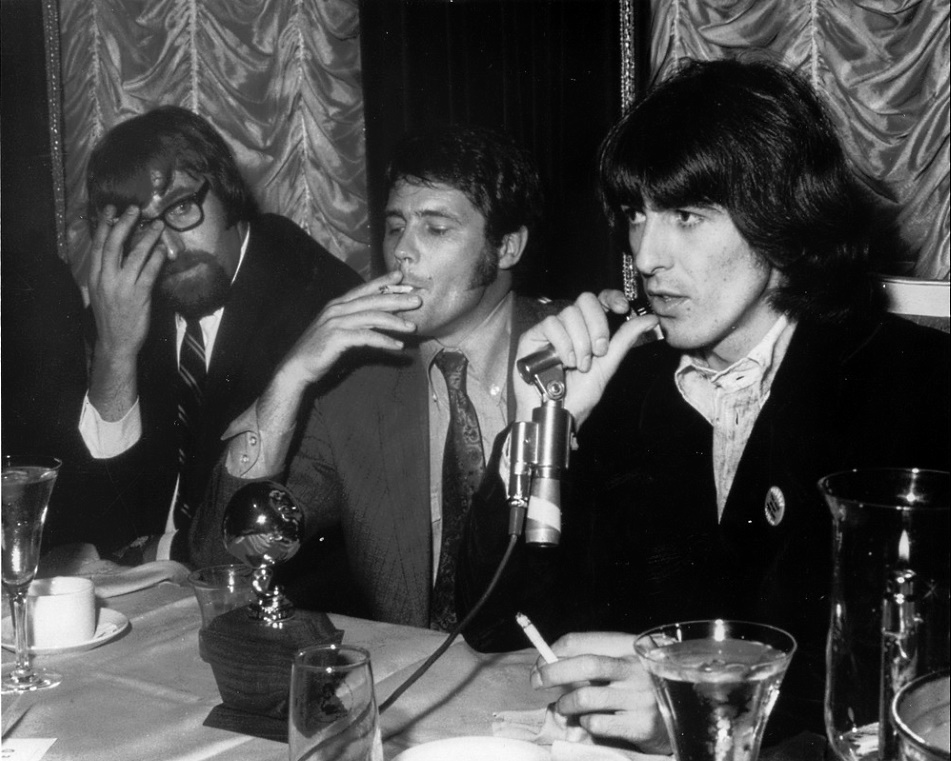 Mal Evans, Ken Mansfield and George Harrison
Ken Mansfield, the former U.S. manager of the Beatles' Apple Records, died on November 17th at age 85. Mansfield, who promoted the "Fab Four" on Capitol prior to being among the first on the Apple team, had worked with such legends as the Beach Boys, Buck Owens, Glen Campbell, Judy Garland, and many others before joining the group's personal label.
Starting with "Hey Jude," Mansfield played a crucial role in promoting both the Beatles' music, as well as other Apple acts such as Mary Hopkin, James Taylor, Jackie Lomax, and Badfinger.
In 2018, Mansfield published his second memoir on his time with working with the Beatles, titled The Roof: The Beatles' Final Concert.
Mansfield left Apple for MGM when John Lennon, George Harrison, and Ringo Starr appointed Allen Klein as the Beatles' manager in the spring of 1969 against Paul McCartney's wishes.
After his time with the Beatles, Mansfield worked in various capacities — including record production — for a number of artists, including Andy Williams, Waylon Jennings, Dolly Parton, Ray Stevens, Jimmy Buffett, Don Ho, the Everly Brothers, Nick Gilder, Paul Anka, the Flying Burrito Brothers, and David Cassidy, among many, many others. In 1992 while working as an exec at the BMG subsidiary Private Music, he was instrumental in signing Ringo Starr for his first new album in a decade, the 1992 comeback, Time Takes Time.
While discussing his mid-'60s promo days at Capitol Records, Mansfield told us that the Beatles were so massive that they not only blocked acts from other labels from hitting the top spots on the album and single charts — but even artists from the Beatles' own label: "They were always mad. Think about it — we had legitimate Number One records with other artists on our label; but they couldn't go to Number One (because of the Beatles' dominance), they could only go to Number Two. 'I had a Number One record' (or) 'I had a Number Two record' — which one sounds. . . y'know, there's just that difference. So, we constantly had this problem. Y'know, it went further than just the airplay and the charts — it also went with the pressing plants. Here, an artist has a record out, a Beatles record comes out, it just stopped our pressing plants. All we could do is press Beatle records."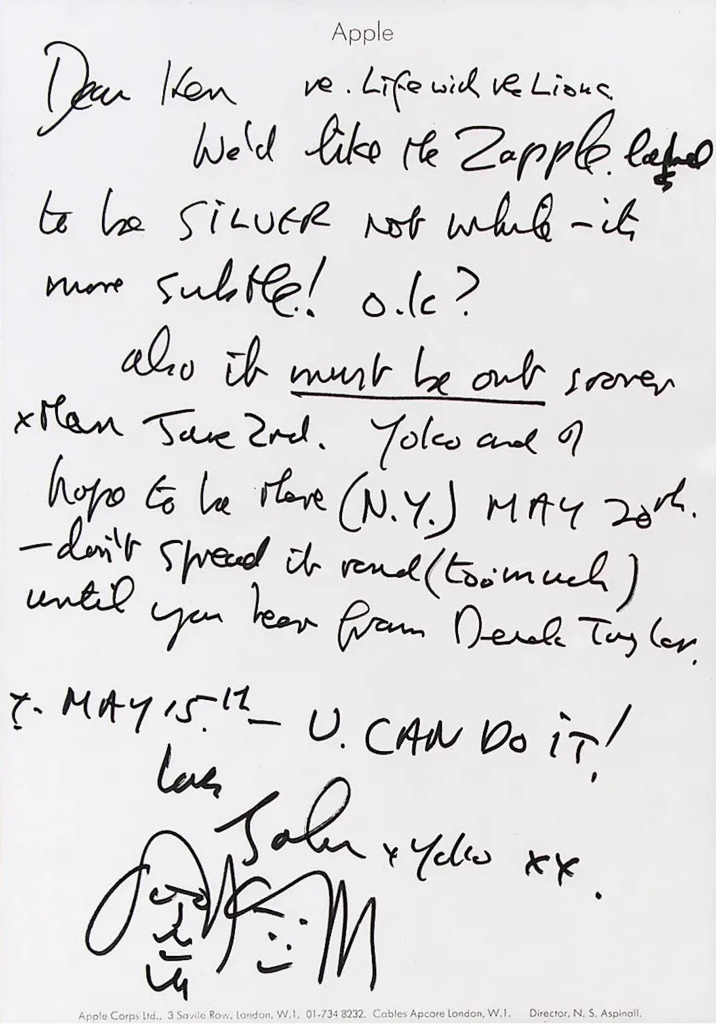 Along with an eyewitness account of the Beatles performing live for the final time as a unit, in his memoir, The Roof, Mansfield gave a personal account of what made the early months of the group's Apple Records so unique and groundbreaking: "I wanted to encapsulate the beginning of Apple and in and odd way, phase out the ending without defining the ending of Apple. Apple ended, basically, kind of after the roof. Y'know, that was kind of the beginning of the end. I didn't want it to be a bunch of facts, and a bunch of statistics; I just wanted people to see that it was real people. It was just this special place and I wanted to encapsulate that time period, I'm not trying to talk about all the time before the Beatles' stuff and the different albums — or anything. I just wanted to talk about Apple and then, the day of the roof was, like, the beginning of the end for me."
Ken Mansfield told us it was a testament to the Beatles that they ended up with such a loyal staff: "I felt so honored to be invited inside their world and privileged, that a bunch of us had agreed that we would never write about our time with the Beatles. It's not because the Beatles said, 'Lookit, you're gonna be inside, you're gonna see some stuff, you're gonna know some stuff, we wanna be free to do. . . So you're gonna have to agree not to write or talk about it.' It was just something, we felt so privileged, we had so much respect. I have to tell you man, they treated me so good and so kind."



November 22, 2022
Here is a blast from your past with Paul McCartney's "Flaming Pie" album.
Both Tony Copple and John Whelan of the Ottawa Beatles Site deems the "Flaming Pie" album to
be one of the essential signature solo albums from Paul: one of his very best efforts ever!




November 21, 2022
Ringo Starr releases his new pop video: "Everyone and Everything"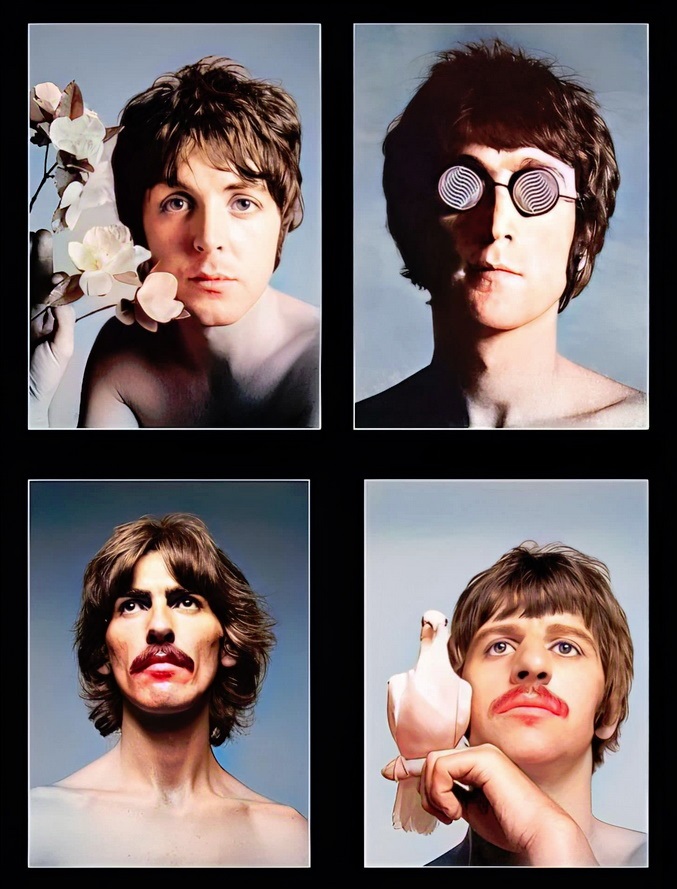 The Beatles during the Flower Power period.

November 20, 2022
Ed Rudy, Chronicler of the Beatles' First Trip to America, Dies at 93
He sent reports about the Fab Four's travels to radio stations in February 1964. Then he turned the material into an album that rose to No. 20 on the Billboard chart.
by Richard Sandomir for the New York Times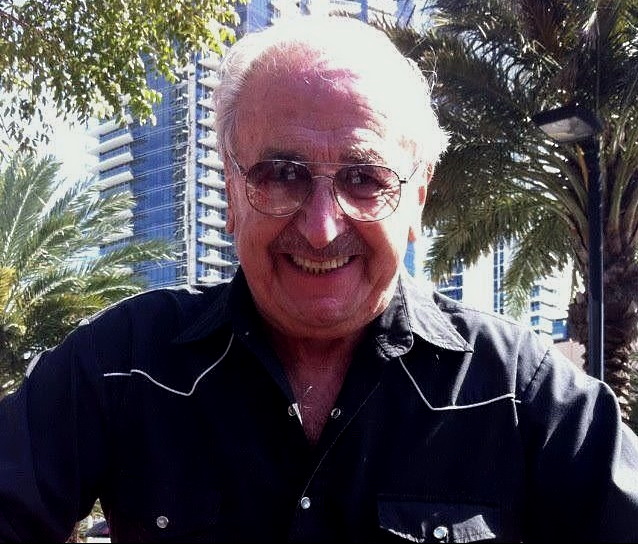 Ed Rudy, January 16, 2019. Photo credit: Beatle Magazine.
On Feb. 7, 1964, when the Beatles were greeted by thousands of screaming fans at John F. Kennedy International Airport, a radio reporter named Ed Rudy was there.
When they performed in Washington, Mr. Rudy was there.
And when they headed to Miami Beach, he was there.
Mr. Rudy filed reports to a syndicate of radio stations throughout the Beatles' two-week tour of the United States, their first performances in the country, and soon after packaged his material into a 35-minute album, "The American Tour With Ed Rudy," which rose to No. 20 on Billboard's Top LPs chart.
"Here is the sound and substance of the world's hottest entertainment group," Mr. Rudy said at the start of the album in his booming Bronx-accented voice.
In a promotion to radio stations that was included on the album, John Lennon said, "This is the complete behind-the-scenes coverage of the Beatles in America by the fifth Beatle, Ed Rudy."
The title is one that others would claim, including the New York disc jockey Murray Kaufman, better known as Murray the K. Like Mr. Kaufman, Mr. Rudy embraced it.
The album, a chronicle of the Beatles' invasion of the American market, was released by Mr. Rudy to capitalize on the group's astonishing early popularity. It was the central achievement among Mr. Rudy's various undertakings as a writer, radio announcer, band manager and song publisher.
Mr. Rudy died on Nov. 7 at his home in Aventura, Fla. He was 93. His daughter, Anita Storr, confirmed the death.
Edward Ralph Rudy was born on June 26, 1929, in the Bronx. His father, Jacob, a Polish immigrant, was a garment cutter who later became a landlord. His mother, Rose (Steiner) Rudy, who was from Austria, was a homemaker.
According t Mr. Rudy's website, he worked in the 1950s on three New York City radio stations, WINS, WMGM and WABC, in various on-air roles, as well as writing for the trade newspaper Show Business and other publications.
His daughter said that he also managed the doo-wop groups the Eternals and the Genies; he also published some of their songs, including the Eternals' "Babalu's Wedding Day" and the Genies' "No More Knockin,'" the last of which he is credited with co-writing.
Before and after his Beatles venture, Mr. Rudy was a full-time building inspector for New York City. He also managed a Beatles tribute group called the Liverpool Lads, and in 1965 he released what he called a "tribute album" on which the group recreated a Beatles concert, enhanced with previously recorded crowd noise (he billed himself as "the fifth Beatle" on the cover).
Mr. Rudy didn't expect much when he headed to Kennedy Airport to cover the Beatles' arrival for Radio Pulsebeat News, which would send his reports to hundreds of radio stations.
"It had been a big hype, a group of English kids coming over," he recalled to The Tampa Tribune in 1981. But the Beatles' cheeky answers to reporters' questions at a news conference changed his mind, persuading him that they were clever and fun to be with.
"One of the first questions we asked them was, 'Are you embarrassed by the Beatlemania, the near lunacy you create?'" he said.
"We like lunatics," George Harrison said.
"Their long moptops inspired us to ask if they ever got haircuts," Mr. Rudy recalled.
"I had one yesterday," Paul McCartney said. "And that's no lie."
Mr. Rudy interviewed giddy fans at the airport and outside the Plaza Hotel in Manhattan, where the Beatles stayed, and described the mob scene at Union Station when the group arrived in Washington by train for their first concert in the United States.
"The police are being unnecessarily rough," Mr. Rudy said, "not with the teenagers, but with other members of the Beatles party, including the Washington and New York press."
When the Beatles traveled to make their second appearance on "The Ed Sullivan Show," broadcast live from the Deauville Beach Resort in Miami Beach, Mr. Rudy described more airport mayhem ("Several teenagers were injured in the Beatlefront battle") and conducted interviews with Mr. McCartney and the band's road manager, Malcolm Evans. He flew back to New York with the group ("This is Ed Rudy aboard the Beatle plane," he said from midair) but ultimately couldn't squeeze any more brash responses from the tired quartet on subjects like fans trying to break into what he called the "Beatle suitle" at the hotels where the group stayed.
The album went on sale in the spring of 1964, for as little as $2.19.
"Rudy is one of numerous examples of the rampant commercialism that assailed the Beatles when they so quickly broke huge in America," Mark Lewisohn, whose book "Tune In" (2013) is the first of a projected trilogy called "The Beatles: All These Years," said by email. "He was in the right place at the right time and took every opportunity to be close to the action."
Lewisohn said that the Beatles' management disliked the album and secured a temporary injunction in New York State Supreme Court, "but Rudy wriggled free and carried on."
In 1965, Mr. Rudy released another album of Beatles interviews, "It's Here, Luv!!! Beatles Brand New!! Ed Rudy With New U.S. Tour." He followed it that year with similar records featuring interviews with the Rolling Stones and the Dave Clark Five.
In addition to his daughter, Mr. Rudy is survived by two granddaughters and three great-grandsons. His wife, Edith (Burkenfeld) Rudy, died in 2020. His son, Lloyd, died in 1992.
Fifty-eight years after the Beatles arrived in America, Mr. Rudy was still selling his albums.
"It was exciting and fab all the way," he wrote in 1964. "I contracted Beatlemania and this disease will be with me for a long, long time."
Richard Sandomir is an obituaries writer. He previously wrote about sports media and sports business. He is also the author of several books, including "The Pride of the Yankees: Lou Gehrig, Gary Cooper and the Making of a Classic."
Related link:
An exclusive interview with Ed Rudy by online blogger "Beatle Magazine"
.



November 19, 2022
Flashback: Official promo and announcements of The Beatles Magical Mystery Tour
in Billboard Magazine




November 18, 2022
Flashback: Billboard Magazine Official Obituary Allen Klein
Who is Wally Heider?

Wally Heider Biography - by Bruce Eder for All Music.com
Among the major behind-the-scenes figures involved in the San Francisco sound of the 1960s, Wally Heider was one of the most unlikely -- middle-aged and very much on the corpulent side, he hardly looked like an appreciator, much less a participant, in the explosion of psychedelic blues and other sounds to emanate from the West Coast at the end of the decade. And that seeming visual disparity was only echoed in Heider's personal preference for the big bands of the 1930s and 1940s, music that he played an equally important role in preserving and circulating.
Wally Heider was born in Portland, Oregon in 1922, and attended the University of Oregon and Hasting Law School. He practiced law for a brief period in the 1940s, but his first love was music, and he is reputed to have spent a major chunk of his early adult life as a hanger-on of Woody Herman's band, following them from gig to gig (anticipating later fans of the Grateful Dead) and recording every show with the tape machine he had loaded in his car (again, blazing the trail for Grateful Dead fans). He was fortunate to come along just as magnetic tape had replaced lacquer masters as the standard medium for preserving sound, and electronic recording had begun forging ahead by leaps and bounds. He was especially influenced by the work of Bill Putnam, an engineer who is often described as the "father" of the modern (i.e., post-World War II) science of studio recording, and worked at Putnam's United Western studio for a time as an assistant. By the mid-'50s, Heider had abandoned the practice of law and established his first recording studio in San Francisco, where he quickly built up a reputation for high-quality work, as well as being one of the most user-friendly operations of its kind.
Though he was able to get in on the very tail end of the big-band era, Heider's reputation during the 1960s was built on his work with rock bands, to whom he could be very accommodating. According to Stephen Barncard's account, when Grace Slick wanted to sing surrounded by light at a Jefferson Airplane session, Heider's studio obliged, installing a ring of light cannisters in the studio. His introduction to the booming San Francisco sound had been something of a baptism by fire, in which he was immersed in its full power -- having recorded the Monterey Jazz Festival in 1966, Heider was chosen to perform the same function at the 1967 Monterey International Pop Festival, rock's unofficial coming-out party (he can actually be glimpsed in D.A. Pennebaker's resulting documentary film at the end of the Who's segment, rescuing one of his microphones from the destruction).
He was reportedly glad to see Northern California getting fresh recognition as a source of popular music, but also saw a huge gap in the available recording facilities, which resulted in a lot of acts going elsewhere to cut their records. In response, Heider built a new studio, located on Hyde Street, which quickly became a recording mecca for the Airplane, the Grateful Dead, the Steve Miller Band, Crosby, Stills & Nash, Neil Young, and CSNY, among others -- and not just as a formal recording venue but, by some accounts, just a cool place to hang out. During the 1970s, that list came to include Eric Burdon & War, Santana, Brewer & Shipley, T. Rex, Hot Tuna, Van Morrison, Gram Parsons, Tom Waits, Kansas, the Doobie Brothers, Creedence Clearwater Revival, Earth, Wind & Fire, Herbie Hancock, the Pointer Sisters, the Jefferson Starship, the Ohio Players, and the Jacksons. He'd also expanded his operation at the end of the 1960s to include Los Angeles as well.
In 1978, Heider sold the San Francisco studio to Filmways, the movie/television conglomerate. By that time, however, he was busying himself with a new venture that was closer to his heart, involving the big bands. Heider had long known -- as did everyone else in the business -- of the existence of off-the-air recordings and studio airchecks of the classic jazz outfits of the 1930s and 1940s, many of which had begun circulating, at first clandestinely, among collectors. These included unique and never officially released recordings by the likes of Benny Goodman, Duke Ellington, Count Basie, Artie Shaw, Woody Herman, and hundreds of other legends of the big-band jazz era.
Unlike most of the people who dealt in these performances -- who were, at best, enthusiasts for the artists involved and, at worst, profiteers -- Heider was uniquely positioned to do something more substantial with the recordings in question, by virtue of his background as an engineer and his legal training. He was able to secure not only the best quality masters but also the necessary permissions from the relevant parties, to the satisfaction of all concerned. The result was Hindsight Records, among the earliest (if not the first) legitimate archival label devoted to the circulation of hitherto unauthorized broadcast performances of the 1930s and 1940s. In contrast to the cheap, almost anonymous issues that much of this music had appeared in previously, Hindsight albums were fully annotated and credited, and offered uniformly superb sound, rivaling the best reissues of the biggest studios. He later sold the label, but not before assembling thousands of recordings that previously had been trapped in legal and commercial limbo, and the label continued to thrive into the CD era. Heider passed away at age 66, just as that then-new format was taking off -- he had already started a new venture by then, called Swingtime Video, which was built around surviving short film performances of big-band artists from the 1930s through the 1950s.
ѼѼѼѼѼѼѼѼѼѼѼѼѼѼѼѼѼѼѼѼѼѼ
ON MONDAY NIGHT, George and Phil Spector began a week of all-night sessions at the Record Plant mixing the 16-tracks from the Wally Heider mobile unit into a two- or possibly three-record set which could be released as early as August 15th. The majority of it will be the main show, one side Ravi Shankar, and George is now staying in Woodstock with Dylan playing him the mixes of his performance for his decision whether to also have a whole side of the set.
"I promised him," Klein said later, "that if he didn't like what it was we'd burn it. Afterwards I told him it was the best I heard."
The whole thing was filmed by Sol Swimmer, who's directed two ABKCO films — "Come Together" with Tony Anthony and "Blind Man" with Ringo Starr. Klein said ABKCO won't take anything from the film either; all the money is to go to Bangla Desh refugees.
ѼѼѼѼѼѼѼѼѼѼѼѼѼѼѼѼѼѼѼѼѼѼ
The mobile recording unit proved to be effective that on March 3, 1973, the Recording Academy bestowed The Concert For Bangladesh for Album of the Year at the 15th Grammy Awards. The award was accepted by Ringo Starr on behalf of the musicians and producers.
I went to a girls' boarding school, and we weren't encouraged to be ambitious or get a job. We were just left to our own devices. And when you're young without any direction it's very difficult. You might be influenced by a girl you've met, or something you've seen other people do, possibly something you see on TV, and it's not really you, what you really should be pursuing. If I'd got my act together when I was young, I would have tried much harder at school. Then I'd have been able to go to art school, which is what I should have done, which would have been lovely. If I'd learned more when I was young, I'd have made more of my life.
I think that's part of my DNA; all my brothers and sisters are very similar. It was difficult growing up with my mother and my stepfather, who we didn't like. And they were having a tough time together. So we as children were like a little gang. We knew life had to be better than what we were going through. I think that childhood, what I had to go through, gave me the belief that there's always something sunny on the other side, something to look forward to. I don't know why I didn't think about my future. There was a thought then that girls should be brought up to find a nice husband then stay home to look after the children. I looked at my mother's life and I knew I didn't want to do that. So I was always a bit rebellious. Whatever my stepfather's views were, I disagreed with them. He was too, too conservative. Whatever he presented I naturally rebelled against.
When I started modelling, every day was a huge adventure. [She began modelling for magazines like Vogue and Vanity Fair, posing for photographers like David Bailey and Terence Donovan, when she was 18]. I was full of excitement. I would take my portfolio to photographers' studios to see if they liked my photos and find out whether they could use me for a job. It wasn't like working in an office, where everything would be the same every day. It was constantly exciting. For a while it felt perfect, but then I started to want something more challenging. So I thought, right, I'll give up modelling and do something else once I've been on the cover of Vogue. Once I've done that I can go off and learn how to do something else. In the meantime, I saved up enough money to buy a camera. So when I was working I started asking photographers for their advice on how to take photographs, what I should look for, how to set the camera up. So I was learning something when I was working.
I was so excited. I could hardly sleep the night before and I didn't eat anything that day either. I was always worried about looking fat. You see, when you have a photograph taken, it always adds a couple of pounds. But the photo was just a big close-up of my face. In those days there were no make-up artists, so I did my own. Luckily on the day I didn't have any spots or anything naughty coming up on my face. It looked lovely, it looked gorgeous.
I was 19 or 20 and he was a year older than me. In a way it was wonderful because we were growing up together, we still had so much to learn. London was exploding with creativity and in the fashion world we had all these wonderful designers appear, like Mary Quant and Ossie Clark, and great painters like David Hockney. And spirituality came into our lives as well. George discovered this wonderful Indian instrument that he was fascinated by, and that took us to India where we met Ravi Shankar. I loved him, he was the most generous man and so beautiful and intelligent and articulate. We learned so much from him, we were like little kids, soaking everything up. We were really, really lucky. And in a way, I suppose it was an education for me.
All these people suddenly emerged and they wanted to see George and talk to him, but then they turned to talk to me. And I was so shy, I didn't know what to say. They were just over-enthusiastic really, overwhelmed by meeting him, but that was overwhelming for me. I was just this little English girl and they wanted to know about The Beatles and the music and they were looking for answers I couldn't give them.
In those days we didn't read the papers, so we were unaware of what they were saying about us. We were in a sort of bubble, I think. It would have made me more nervous if I'd thought, oh god, every time we go out we're going to be photographed and it'll be in a paper. That would have made me very nervous.
A new mural of John Lennon and Paul McCartney stands out beneath Penny Lane's rather grey suburban skies.
It is a damp and overcast October day and the Mossley Hill street is quiet, with a few people going about their daily business. It is 55 years since the release of The Beatles song which catapulted Penny Lane to world fame. Bar references to the band dotted down the road, you could be forgiven for thinking that it hasn't really changed.
The 1967 song is an ode to normal life on and around Penny Lane. The lyrics mention the barber, the former fire station on Mather Avenue and the "shelter in the middle of the roundabout" - the now uninhabited Sgt. Pepper's Bistro, which was once a tram stop.
Though businesses have come and gone in the intervening years, Penny Lane still resembles the road described in McCartney's lyrics - world fame has not dramatically altered it. One of the area's councillors Richard Kemp summed it up by saying: "It's still our high street, it's where we go to do things."
It could be argued that Penny Lane's fame, courtesy of the song, created a contradiction for the road - it became famous for being normal. Tourists do flock to the road in their thousands, but people working there told the ECHO that more could be made of it.
There are different views from people in the area on how it should work with that. On one side, some people who spoke to the ECHO wanted more to be done to accentuate its Beatles association.
Julie Gornell, senior charity officer at Penny Lane Development Trust, said that, for Beatles fans heading to Penny Lane from every corner of the globe, there is a risk of them saying: "is that it?" once they arrive on what is still a suburban street.
However, as it was celebrated by The Beatles for representing the everyday normality of their South Liverpool upbringing, there is an alternate view that turning Penny Lane into a commercialised tourist hotspot could cost the road the authenticity and character that McCartney wrote about.
A statue of John Lennon now stands where Penny Lane meets Allerton Road. Having been installed at the junction by St Barnabas Church in August, it will remain for at least six months.
The statue was previously set up outside St George's Hall in 2019 and has since been around the world. Funding has been secured to keep it in Liverpool for the next six months, but more would be required to keep it here indefinitely.
For Colin Rimmer, the statue represents the first meaningful step towards embracing Penny Lane's Beatles fame and attracting people onto the road. Colin's parents bought newsagent Rimmers of Penny Lane in 1962 and he grew up around the shop, working there before going to university. He took it over in 1990 and has remained since, with the shop now a Londis.
Colin said he has noticed plenty of change on the road in that time, with a number of businesses closing as shopping habits change. He thinks the shops and bars on Penny Lane would benefit from increased exposure.
He told the ECHO : "My shop has had to evolve because newsagents were dying off - and still are. So you become a convenience store, I still sell papers, but I sell everything - including craft beer.
"Penny Lane is bohemian, rustic, just down to earth. Businesses have got to survive by providing facilities, goods and produce to people in the local area - especially the people in the area who don't have cars and don't want to go into Tesco."
However, Colin believes things could be different if more was done to attract tourists and encourage them to spend their money on Penny Lane. He said: " Is it a missed opportunity? Definitely", before adding: " More businesses would have stayed there if there was more customer flow."
Though Penny Lane remains a big attraction and countless tour buses head there, coaches drive through, showing passengers Penny Lane without stopping, while pedestrians tend to take a photo of the road sign and move on. Colin believes the plot of land on Millennium Green - formerly the site of Liverpool Schoolboys' football ground - could be used as a coach park and aid this problem.
He said: "We still get as many tourists - if not more. The Beatles tour buses go up the road, but they don't stop.
"If they had a half hour stop in that plot of land, they could self-fund it. The council could put their own feature in on Penny Lane, the coaches could pull in, they'd have a tourist centre.
"The Beatles aren't going away. I think Penny Lane has missed an opportunity, maybe because it's been left as it was and doesn't have any funding."
Carmelo Giallombardo, who runs Bonjourno Deli on Penny Lane, shares Colin's belief. Carmelo moved to Liverpool
four years ago and set up his business during lockdown.
He is surprised that more is not made of Penny Lane. He told the ECHO : "There are some tourists who just walk around, but not many stop or come in.
"I personally think they should make the street more attractive, the council could do something with the Millennium Green. I think that's got huge potential. You still have businesses like here.
"I think any place in the world, if they had an attraction like The Beatles, they would invest. Definitely more should be done."
Next to the Millennium Green is the Penny Lane Development Trust. A community centre and Beatles visitor centre, it opened its doors in 2010, having been established in 2003 to save the nearby fields from a housing development.
The building is now home to the aforementioned mural of Lennon and McCartney, which looks out onto the road. The mural, which was painted by Paul Curtis, was completed a matter of weeks ago.
In its centre's garden is decked out with The Beatles theme. A yellow submarine, donated by the Cavern Club stands in the grounds, alongside the former gates from the Mather Avenue fire station, while a wall is specially decorated to celebrate the fab four.
The trust's building is often visited by guides who come out to the city's suburbs to show tourists Penny Lane and Strawberry Fields. A map in the trust's gift shop shows that people have come from all over the world, including far-flung locations like Angola and Bermuda.
The trust's senior charity officer Julie Gornell told the ECHO : " I used to live on Penny Lane with my husband. When you live here, you don't always feel the significance of The Beatles song and what it means to so many people.
"I always explain to people that come here that Penny Lane is a community. It's not just some unassuming little walkthrough. Behind the houses is the local primary school that John and George attended. Next door is the local pub - The Quarrymen played there. This site itself was a football ground."
"You've got the local church where Paul was a choir boy and you've got the local shops over the road. To local people it's just Penny Lane, but to people thousands of miles away it is the Penny Lane."
She added: "Part of the charm is that it's so similar to the road that Paul wrote about 60 years ago." Despite that, Julie believes more could be done to attract people and live up to being the Penny Lane.
She said: "I think so much more could be made of Penny Lane. I've always campaigned for that - for years. When you get to Penny Lane, it's almost like 'is that it?'
"I've worked with The Beatles legacy group for some time now and we've said that there should be something at both ends of the road to signpost what there is. John is down at the bottom of the road now, but they need something to come down here.
"We got Paul Curtis to do the mural. I've sensed a big difference since that - it doesn't take a lot.
"We're here for 99 years. So as long as we don't go under, there will be somewhere for people who love The Beatles can come. The more we have to offer, the more they'll want to come."
Richard Kemp is one of the Church Ward's councillors, which Penny Lane currently falls under. However, the road will soon lend its name to its ward in 2023 when a boundary change will create a council ward named Penny Lane.
Cllr Kemp believes this will be a plus and allow the entire area to benefit from the iconic name. He told the ECHO: " I am very keen to take Penny Lane as a whole, where we've got some good traders and a great sense of space. I'd like to get a business association going, working alongside the community and work out how to get people to stop on Penny Lane and use the businesses.
He added: "When I've spoken to people who have been on the Liverpool bus tours and what have you, they say that there wasn't much on Penny Lane. I say that there's my Londis and my pub - it's our high street, it's where we go to do things.
"For me, it's about going down the Londis and buying some very good craft beers. It involves chatting to people and all that sense of community. The Beatles song captures the point of it."
He shares the frustrations with traders on the road, though, saying that not enough tourists stop or spend money there. In terms of changing this, Cllr Kemp said that the issue of Sgt. Pepper Bistro - the aforementioned empty building in the middle of the roundabout - is what he has been asked most about over the past 20 years.
The building has been empty since 2003 and its owner spoke to the ECHO last week about his hopes to find a suitable tenant soon. Heritage and tourism campaigner Jonathan Brown said to the ECHO: "The Beatles made Penny Lane the most famous street on earth" and added: "it's 'very strange' that Penny Lane's centrepiece has been empty for decades, when it could be used to celebrate the city's songs in all sorts of colourful and creative ways."
Cllr Kemp said he just wants something done about the site, to ensure it is "neat and tidy".
Taking empty units and providing further reasons for people to stop on Penny Lane can be no bad thing. However, one Beatles fan believes that drastic change should be avoided.
Daniel, 25, from Haworth, West Yorkshire, is in favour of keeping Penny Lane the way it is. He has made a number of trips to Liverpool in the past to view The Beatles sights and for him, the charm is that the road offers a view into the world that the band grew up in.
He told the ECHO: "I think the fans making a pilgrimage want it to be authentic. I don't need a Beatles cafe, I want to see what Paul captured."
(autifulDay Media) Ringo Starr has shared a video for "Work To Do," featuring Hamish Stuart with Ringo and His All Starr Band, which comes from the forthcoming "Live at the Greek 2019" release.
"Ringo Starr and His All Starr Band Live at the Greek 2019" will be released in various formats on November 25th including Blu Ray, DVD, CD and a special yellow double vinyl.
Stuart has toured with 4 All Starr Bands (2006, 2008, 2019 and 2022) and "Work To Do" is always a crowd favorite. Hamish recalls the moment he first heard the Isley Brothers' funky and soulful song during a trip to Los Angeles, and shortly after he recorded his own version with his Scottish funk band.
The Average White Band released their rendition in 1974, and the song rose to #10 on the Billboard Disco Singles Chart, and with it their self titled album hit #1 on the Billboard 200.
This concert film of Ringo Starr and His All Starr Band (Steve Lukather, Colin Hay, Greg Rolie, Hamish Stuart, Warren Ham and Gregg Bissonnette) was captured nearly 30 years to the day when Ringo and his very first All Starr Band played the Greek Theatre on September 3, 1989. This performance marked the last show of that tour in 2019, which included shows throughout the US and Canada as well as Japan. It also celebrated 30 years of wonderful music, with All Starrs from previous lineups including Joe Walsh, Nils Lofgren, Jim Keltner, Edgar Winter, Eric Carmen and Wally Palmer, joining in the finale of "With A Little Help From My Friends.''
From its inception and first tour in 1989 with the inaugural All Starr lineup -Joe Walsh, Dr. John, Billy Preston, Rick Danko and Levon Helm from The Band, Clarence Clemons and Nils Lofgren from Bruce Springsteen's E Street Band, and session drum legend Jim Keltner-until the current and 15th iteration - Ringo Starr and His All Starr Band, who he has called "the best 1-800-band in the land," deliver shows packed with hits that continue to delight audiences around the world. Ringo often says of the concerts that they are peace and love fests, "I love the audience and they love me and the band," and that is exactly what was captured at the Greek, at that famous open air arena among the Redwoods in Griffith Park, on September 2, 2019.
On the Billboard 200, the former No. 1 – which spent six weeks atop the list in 1966 – re-entered the list at No. 4.
2022 has seen Paul McCartney celebrate yet another series of landmarks. Just one week after his 80th birthday, Paul headlined the 2022 Glastonbury Festival, playing an unforgettable set that inspired deafening singalongs from the largest crowd the mainstage had ever seen. Hailed as the best gig ever by critics and fans alike, it was a fitting celebration of an extraordinary career. Today, the revelry continues as Paul announces the release of "The 7" Singles Box," featuring 80 x 7" Paul McCartney singles – including such global chart smashing tracks as "My Love," "Live and Let Die," "Band on the Run," "Silly Love Songs," "Coming Up," "Ebony and Ivory," "Say Say Say," "No More Lonely Nights," "Wonderful Christmastime" and many more. The box set includes 163 tracks totaling over 10 hours of music and will also be released digitally. Preorder "The 7" Singles Box" HERE.
Recognized by Guinness World Records as "the most successful songwriter of all time," Paul's "7" Singles Box" is a remarkable testament to this accolade, featuring songs that have sound-tracked our lives and that are loved and sung around the world today.
The format of the 7" single had a profound impact and influence on Paul both as a songwriter and as a music fan. Paul recalls in his foreword that comes with this set how he still enjoys the thrill of flicking through crates in record shops looking for new discoveries and how much respect he and The Beatles had for the B-side.
Available from Dec. 2, "The 7" Singles Box" is the ultimate package for any McCartney fan. From 1971's "Another Day" to a 7" version of 2022's Record Store Day Song of the Year, "Women and Wives" (taken from 2020's chart-topping McCartney III) – the 80 singles included represent half a century of Paul's life showcasing his prolific creativity and relentless innovation. An absolute treasure trove of music, the box set features recreations of 65 singles – complete with their original B-sides (using restored artwork from 11 different countries) as well as 15 singles never before released on 7". These 15 singles are made up from tracks previously released on 12", picture discs, CD singles and promos, digital downloads, music videos, two previously unheard demos, and a previously unheard 7" single edit.
The box set is beautifully presented in a special wooden art crate, designed and built in Derbyshire, U.K., and is packed with incredible content, including a 148-page book that features a personal foreword by Paul, an essay by music journalist Rob Sheffield and extensive chart information, liner notes, and single artwork. Each box includes a randomly selected exclusive test pressing of one of the singles.
The records John Lennon and Paul McCartney's made in 1980 are treated completely differently today than
they were back in the day. In this video we use contemporary archive UK press cuttings spanning 334 days
in 1980 - January 1st to December and find out how they reacted to it and exactly what they said. We also
uncover a few other stories about John, Paul & Ringo which time has forgotten.