Related Points of Interest

Musical Influences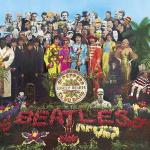 1 June 1967

Sgt. Pepper was first heard in North America at Expo 67, and broadcast on CBC radio's C'est la vie. Visit John Whelan's Expo 67 site.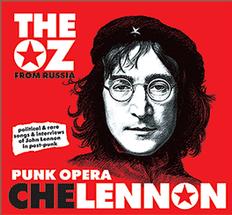 "Punk Opera: CheLennon" by The Oz.
This full-length experimental "punk opera" project includes 13 unique post-punk versions of John Lennon revolutionary and rare songs mixed with 6 reprises of politically intense interviews with him. This brilliant work was created by The OZ -- a post-punk group located in the very heart of the true underground of St. Petersburg -- Russia's cultural and revolutionary capitol!
Click here to read a review of the new CD by Ottawa Beatle Site researcher John Whelan.
For ordering information, please visit the InnerLights Explosion
TO COMMEMORATE THE 50TH ANNIVSARY OF THE BEATLES ON THE ED SULLIVAN SHOW, THE OTTAWA BEATLES SITE PROUDLY PRESENTS AN INTERVIEW WITH JOHN ROWLANDS, PHOTOGRAPHER FOR CAPITOL RECORDS OF CANADA AND TALKS ABOUT HOW HE MET AND PHOTOGRAPHED THE BEATLES AND MANY MORE AS INTERVIEWED BY BOB CABANA ("Uncle Bob"). THIS SPECIAL BEATLES TRIBUTE WAS FILMED BY JOHN WHELAN ON FEBRUARY 20, 2014, AT GREENFIELDS PUB IN OTTAWA. ENJOY!!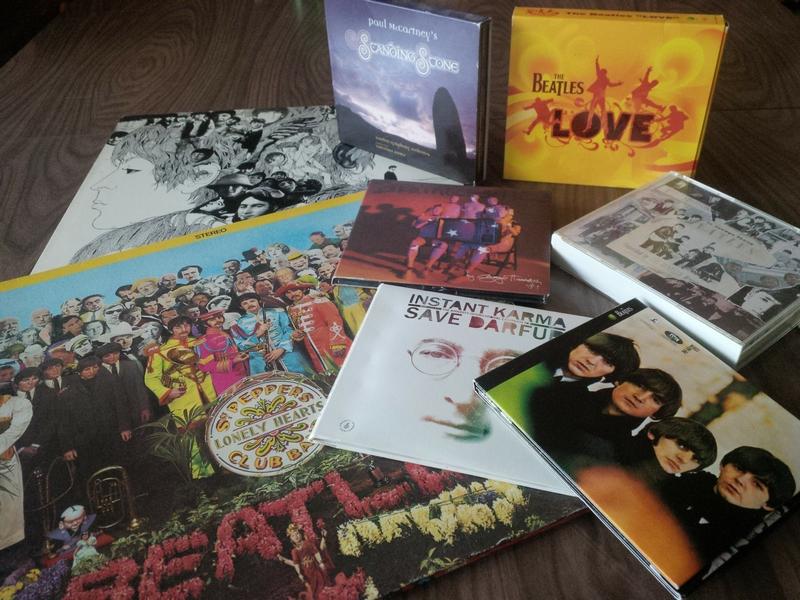 Beatles for Sale (Again!)

The founder of this web site, Tony Copple, is selling his complete collection of Beatles' music, including the group and individual members and wives. This constitutes 78 CDs and 24 LPs. 16 of the CDs are by other artists singing/playing Beatles materials, and some of these are rare. Five of the LPs and one CD are rare Russian pressings. The collection includes the complete 2009 stereo digital remasters, and the complete Beatles Anthology, AND the Anthology book. Tony is selling because he has digitized the lot (12 GB), since he and Laurie-Ann are planning to move to South Aftrica this summer as missionaries (IRIS Global). All the money raised will go towards funding the mission. Why is this collection so large? When Laurie-Ann and Tony married in 1999, two large Beatles collections were also married, and have since born offspring. The collection will go to the largest bidder by 1st April. The bids will be secret, as will be the reserve price. Bidders may bid more than once. If John at the Record Centre (99 Wellington) is interested in outbidding the largest bid on 1 April, he will be judged the winner and the collection will be broken up, some of it to be displayed in the store. Bids must be e-mailed to tony.copple@yahoo.ca and will be acknowledged. The collection can be viewed by appointment but only if accompanied by a bid over $200. This auction will primarily be of interest to Ottawa area residents, to whom I can deliver free of charge. A winner from out of town must pay shipping.
A New Beatles Book:
How the Beatles Rocked the Kremlin by Leslie Woodhead
Publishing date: April 23, 2013 by
Bloomsbury, USA.
For details, please visit Leslie Woodhead's official website.
Facebook page: How the Beatles Rocked the Kremlin


Alan Chrisman's review (and announcement of his own book)
TV broadcast dates for "How the Beatles Rocked the Kremlin"
How The Beatles Rocked the Kremlin aired for the second time in Canada on CBC News Network's "The Passionate Eye" on 4th and 9th January 2010. See Passionate Eye announcement (with a link to Yury's Space). See also Globe & Mail Reality Check 1 Jan 10, Rocking the Ruskies - Bruce Ward, Ottawa Citizen, 9 Jan, Los Angeles Times, 13 Jan 2010.
How the Beatles Rocked the Kremlin was re-aired on WNET.ORG's Channel Thirteen in New York City Sunday, July 18th 2010 at 10:30 p.m.
The original BBC transmission was September 7, 2009 as part of a major Beatles Festival, aligned with the release of 14 digitally remastered Beatles albums and accompanying DVDs. ARTE transmitted the film in Europe in October, and PBS in the States on November 9 with a version 4 minutes shorter than the BBC. This day was chosen as it was the 20th Anniversary of the fall of the Berlin Wall.
Yury Pelyushonok, Ottawa-based author of Strings for a Beatles Bass - the Beatles Generation in the USSR, and friend of the Ottawa Beatles Site has a strong role in the film.
Visit Yury Pelyushonok's website to see some of the story behind the story. Updated May 25, 2010.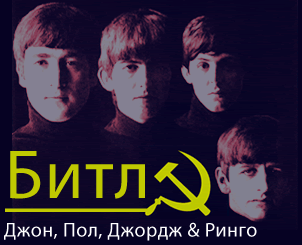 Film production update: "How The Beatles Rocked the Kremlin"
Emmy nominated film producer Leslie Woodhead continues his efforts to bring Beatle fans the true story behind the Beatles influence in the USSR that lead to the eventual downfall of Communism. The film producer recently did major shoots in Moscow and in St. Petersburg.
"In Moscow, I interviewed the Russian Deputy Premier, (Putin's number two) Sergei Ivanov who told me how he learned English from Beatles lyrics and remains a huge fan," said Leslie Woodhead in an e-mail correspondence to the Ottawa Beatles Site. "I also filmed with Russia's most iconic Rock Stars - Boris Gribenshikov and Andrei Makarevich - who talked about how the Beatles changed their lives. At a theatre in Gorky Park I filmed a musical about how the Beatles helped to destroy Communism."
Woodhead also filmed highlights in what he described as "a day-long birthday party for John Lennon, organised by St Petersburg Beatles Superfan Kolya Vasin. Eleven bands played Beatles songs, fans from 12 to 70 sang along," said Woodhead. "I also filmed in Kolya's extraordinary 'John Lennon Temple of Peace and Love', crammed with every kind of Beatles memorabilia. Kolya told me he plans a huge Beatles monument on an island outside the city, looking out towards Liverpool...I also filmed a band who do punk versions of Lennon songs, whose lead singer Igor Salnikov plans to change his name to 'John Lennon.'" Igor Salnikov that Woodhead refers to is a member of The Oz from St Petersburg. The band recently released an exciting new CD called "The Oz - Punk Opera Che Lennon." They do terrific cover versions of John Lennon's solo material and hopefully Western viewers will get a chance to hear for themselves how great this band really is.
"Following my shoot in Kiev back in June this year when Paul McCartney played a huge free concert, and of course the great stuff I filmed with Yury Pelyushonok in Ottawa, I now have a real harvest of material about the extraordinary impact of the Beatles in the former Soviet Union. I plan more shooting early in 2009, and the film will be completed for screening later in the year," said Woodhead.
According to Woodhead's website, the film's completion will celebrate the "20th anniversary of the fall of the Berlin Wall in November 2009."
For more details with pictures taken from the current production shoot, please visit Leslie Woodhead's official website.
Update by John Whelan, November 11, 2008.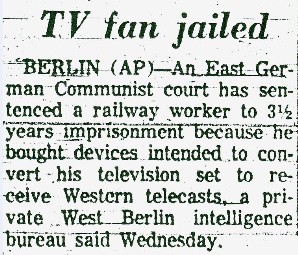 February 13, 1964
On this day, The Ottawa Citizen newspaper reports on page 7 the following: "The Beatles in Washington" by Canadian reporter Bruce Philips; a satirical cartoon about Arizona Senator Barry Goldwater wearing a Beatle wig and holding a Rickenbacker guitar to help improve his popularity rating; and another article called "TV fan jailed" from the Associated Press.

While the western kids enjoyed experiencing Beatlemania in a free society, in Communist Eastern Germany, it was anything but. The censorship from Communist government officials on its people, as illustrated in "TV fan jailed" was downright brutal.
- Report filed by John Whelan, April 15, 2009.

THE OTTAWA BEATLES SITE
by Tony Copple
"Created in the belief
that the Beatles were more than a great band;
they generated an atmosphere for good
throughout the world,
uniting people in many cultures,
and through their timeless music
and the optimistic subjects of their songs,
continue to inspire new generations."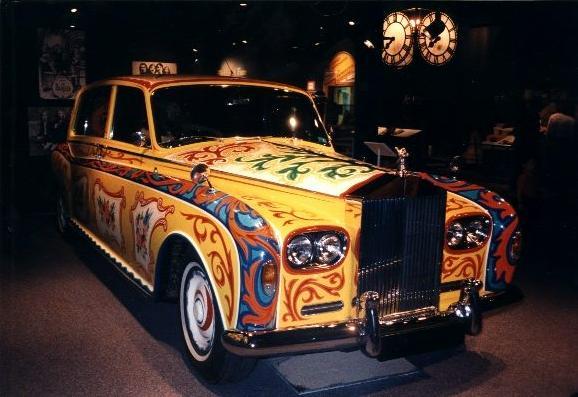 Photo: Annmarie Wilhelm
Click the car for its story
The Beatles are appreciated all over the world. We welcomed visitors from far and near at the second Ottawa Beatles Convention in 1996 at the Ottawa Museum of Science and Technology, where John Lennon's psychedelic Rolls Royce was on display.

northern_reflection(@)msn.com
John Whelan

#OttawaBeatlesSite

Encouraging comments
to your web team