John Lennon's 80th birthday to be marked by launch of pop-up TV channel

A mix of old footage and new content will air later this week
by Sam Warner for New Music Express



FEATURE DOCUMENTARY: "MEETING THE BEATLES IN INDIA"

WORLD PREMIER ON SEPTEMBER 9, 2020, AT 7:00 P.M.
(STARTS EVERYWHERE GLOBALLY AT THIS TIME SLOT)
WITH A LIVE FILMMAKER Q&A DIRECTLY FOLLOWING ON ITS
GATHER AT HOME

™

PLATFORM.


Paul Saltzman -- Director's statement
"In 1968, at the age of 23, I travelled to India, learned meditation—which changed my life, hung-out with the Beatles for a week at an ashram on the banks of the Ganges river, and took some pictures of them. When I got home, I put the photos away in a cardboard box. Thirty-two years later I found them in my basement, and now I am honoured to share this magical episode through 'Meeting the Beatles in India', a film I've been wanting to make for the past 15 years."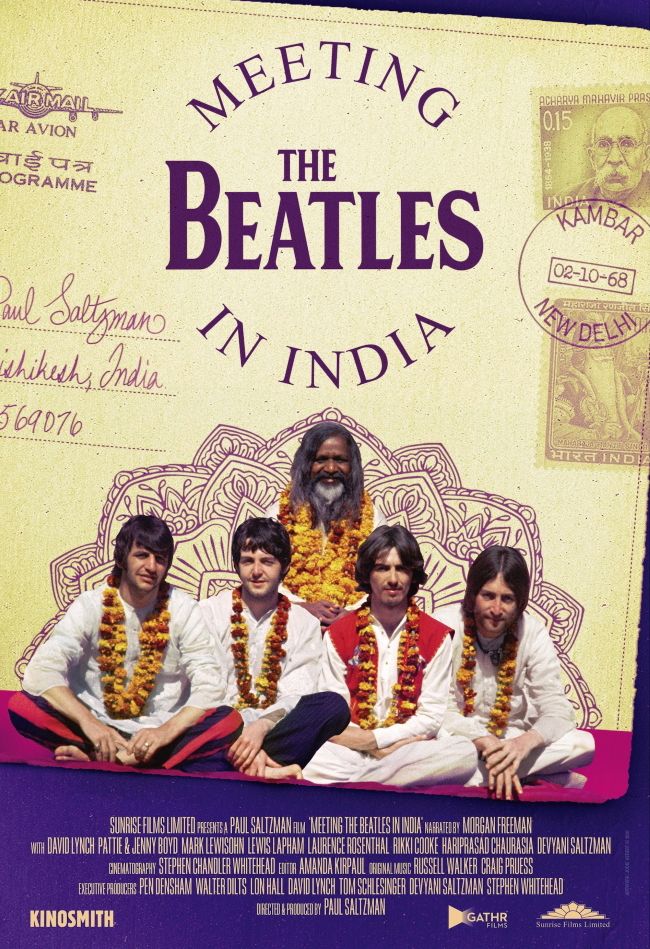 Jeff Beck and Johnny Depp "Isolation"
Official Lyric Video
Jeff Beck, one of music's great collaborators, has once-again found an unexpected co-conspirator in Johnny Depp. The musical soulmates have released their first single as a duo, a re-imagining of John Lennon's classic track "Isolation" on April 16, 2020. For the official press release, please read the Ottawa Beatles Site news page entry.
George Harrison's
"Art of Dying" from All Things Must Pass album

Ringo Starr + Robbie Robertson + world musicians perform "The Weight"

Playing For Change embraces musicians from across 5 continents and salutes The Band's 50th anniversary of this song with this sparkling new cover version.

Paul McCartney Rocked
Vancouver, Canada!

Featurette: Paul and Ringo at the Ed Sullivan Theatre
(after 50 years)



Featurette: The history of Capitol Records in Los Angeles



THE OTTAWA BEATLES SITE
by Tony Copple and John Whelan
"Created in the belief
that the Beatles were more than a great band;
they generated an atmosphere for good
throughout the world,
uniting people in many cultures,
and through their timeless music
and the optimistic subjects of their songs,
continue to inspire new generations."