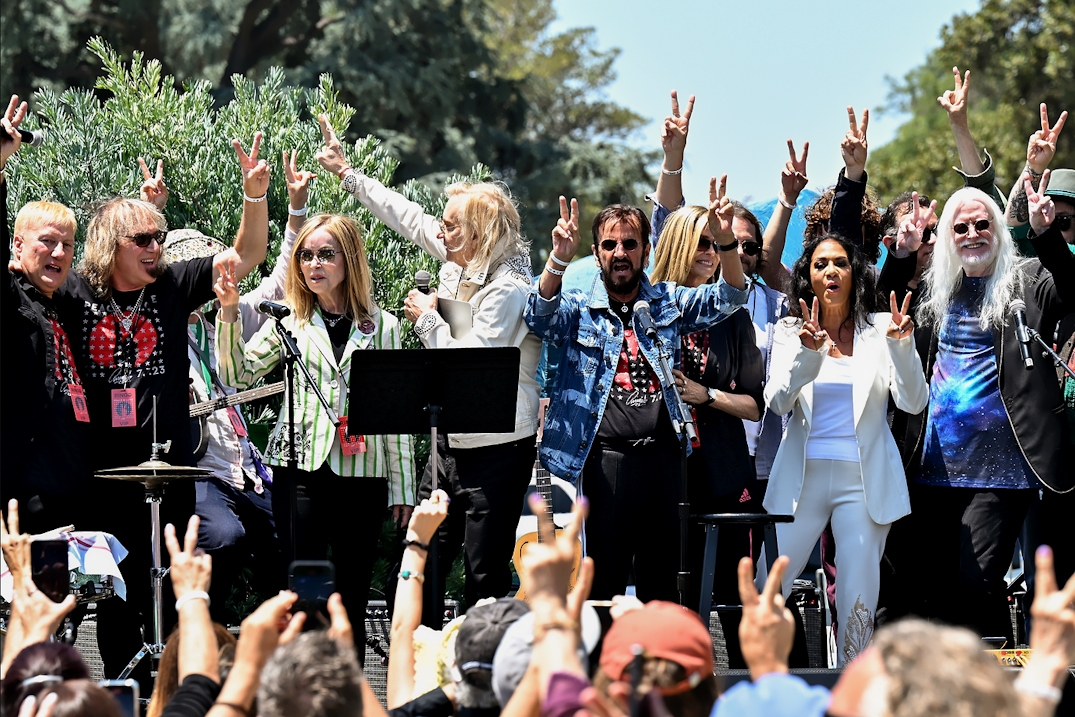 Joe Walsh, Ringo Starr and guests at Ringo Starr's Annual Peace & Love Birthday Celebration held on July 7, 2023 in Beverly Hills, California.
Photo credit: Michael Buckner for Variety

Ringo Starr Talks New Beatles Track and Turning 83 at Peace-Loving Birthday Celebration
by Chris Willman for Variety

Ringo Starr, as always, is all about the P&L statements, and that doesn't mean profit-and-loss. Friday, as is his custom, he took the occasion of his birthday — this year, his 83rd — to lead
local friends in a chant of "peace and love" at the stroke of noon PT in a Beverly Hills park, while a worldwide audience of streaming Beatles fans looked on, admiring his youthful looks and
demeanor and wondering if there's any way to have what he's having.

Brother-in-law Joe Walsh joined him for the event, as did their respective wives, sisters Barbara and Marjorie Bach. By coincidence, both Starr and Walsh have been a part of headline news
stories in recent days — the former because of a forthcoming Beatles single, the latter because of the announcement of an Eagles farewell tour. The two stars talked with press about those
headlines, among other things, before the late-morning party got underway in earnest.



As Paul McCartney recently did, Starr took time out to say that a final Beatles single that is due to come out this year — based on a John Lennon demo that McCartney, Starr and George Harrison considered making into a Beatles track in the '90s — is not an AI-driven project, despite the advanced technology now being used to make the Fabs fully four again.

"It's not down to AI," Starr said. "It's not like we're pretending anything. That is actually John's voice, Paul's voice and bass playing, George on rhythm guitar and me on drums. And the two things that are new are Paul's bass and me on drums. … I really worked at it just months ago here. And it works. It's a beautiful song. You know, for all the madness going on around it, it's still a beautiful track. And our last track."

The "new" song was a third one that the three surviving Beatles had attempted in the '90s based on Lennon song scraps, as they were doing "Free as a Bird" and "Real Love" with producer Jeff Lynne for the "Anthology" project. Why revive it now? "I don't know. Paul must've had a slow day," Starr quipped. "He says, 'You know that track we did? Do you want to work on that?'" Starr did, so McCartney sent him the files, "I drummed on it and I sang on it," and then Giles Martin flew to L.A. with McCartney to put strings on it. "It is moving, because the four of us are there, and there won't be ever again."

Starr is on a pause from his 2023 tour with his All Starr Band before it picks up again Sept. 15 in Stateline, Nev. (Two members of the current band, Edgar Winter and drummer/bandleader Gregg Bissonette, were on hand for the birthday party.) The tour will swing through SoCal again with a Sept. 17 show in Ontario, but he admitted nothing, in his mind will top the show, will top their June show at the Greek. "I love the Greek," he said. "I always play the Greek in L.A. I feel at home there and I always have a good time, and the sound is great."

Starr has been doing these annual peace-and-love moments on his birthday since 2008. Now, 15 years later, he's probably the celebrity whose birthday is most publicized each and every year, which means that people are thinking about just how many years old he is each year.

"I can't hide it," he said. "You know what I mean? So I have to say: 83 today." Is he proud of his age, we asked? That was a bridge too far for Starr. "Well, I'm here," he answered. "It's not like a proud thing. It's just, this is where I'm at."

Talking with another reporter down the line, asked how long he thought he could keep up the pace of a touring rocker, Starr answered, "I think I've got another hundred years in me."

Walsh talked with press before the ceremony as well, and addressed the news about the Eagles' farewell tour that came out just this week.

"We're in our seventies, and we recognize that we can't do this forever," Walsh said. But, apart from that admission, the singer-guitarist was not sounding like the retiring type at all… and indeed, the Eagles' own group statement indicated that the band would keep going until all the markets that wanted to see them were sated.

"I think people like BB King set an example, which is, there's no reason to stop unless you can't do it," Walsh continued. "And so we're just announcing that we're gonna just focus on playing quality shows and slow it down a little bit. And we're gonna play till we can't, or play till nobody comes, whichever comes first. But they're still coming, so why stop? That's the only thing we know how to do."

Walsh was a part of the first few All Starr Band tours, in 1989-92, and waxed nostalgic about it. "That was probably the finest group of musicians I've ever played with," he said — making no exception for the James Gang or Eagles. "And we had a chemistry that was magic, the first one" (which included Dr. John, Nils Lofgren, Billy Preston, Levon Helm, Rick Danko and Clarence Clemons). "And, yeah, I think back to it a lot. A lot of those guys are gone now. I think of them often, but I'm so grateful to have been in that band and had a chance to play with them all. I think it's available to watch — some of it is, anyway. And those were the days."

Prior to Starr and Walsh making a few remarks and the guest of honor cutting a cake, there were a few performances of Starr's classic songs. An ensemble that included King Tuff, guitarist Blake Mills and (for one number) drummer Jim Keltner played "Don't Pass Me By," "Photograph" (which had Starr briefly jumping on stage) and an instrumental "Good Night." Then Silversun Pickups stepped into the midday sun to perform "It Don't Come Easy" and "Back Off Boogaloo," as Starr and Bach watched from the front row.

Other guests included Diane Warren (with whom Starr recently recorded an EP), Lyle Lovett, Benmont Tench, Ed Begley Jr., Richard Marx and Leland Sklar and the emcee.

− End of article.

NASA celebrates Beatles' Ringo Starr's birthday by blasting his voice into space

by Julia Shapero for Yahoo News

NASA celebrated Ringo Starr's 83rd birthday on Friday by blasting the voice of the Beatles drummer "across the universe."

"Happy 83rd birthday, @RingoStarrMusic! Right now, we're beaming your message of #PeaceAndLove across the universe toward Stephan's Quintet via the Deep Space Network, our 24/7 communications link with spacecraft exploring the cosmos," NASA tweeted. "Here's to many more orbits to come!"

A pre-recorded message of Starr saying his annual "peace and love" chant was beamed out from a Barstow, Calif., station toward a grouping of five galaxies known as Stephan's Quintet on Friday at noon, The Messenger reported.

For the last 15 years, Starr has marked his birthday each year by leading friends in the chant of "peace and love," according to Variety.

Starr and Paul McCartney are set to release one final Beatles track later this year, based on a demo from John Lennon that they and George Harrison previously considered producing in the 1990s as part of the Beatles' "Anthology" project.


Words Between the Tracks "Caesar Rock" with Paul McCartney
Classic rocker still shines on Egypt Station




July 9, 2023
Billboard flashback to January 9, 1971 promo: "Can George Martin do it again?"

July 8, 2023
Still Fab at 83! Highlights from Ringo Starr's 83rd Birthday!



July 7, 2023
From Paul McCartney's Official Facebook pages


OPINION − The Beatles Should Just Let It Be
Call him a purist, but this Beatles aficionado is skeptical about their 'new' single
by Jon Friedman for Next Avenue



Let me get this out of the way: Like you, perhaps, I appreciate the Beatles more than clear air. Their music is the soundtrack of my life. Don't take that last sentence lightly. I'm in my 60s.


Further, my Beatles street cred is beyond reproach. I teach a class at Stony Brook University in New York called "The Beatles: Their Music, Legacy and Influence." I wrote a
14,000-ebook (for no money) called "Goo Goo Ga Joob: Why 'I Am the Walrus' is The Beatles' Greatest Song." I've seen Paul McCartney perform six times.

I feel a need to make these points because I might make you very angry.



You see, I maintain that the Beatles should NOT release the new "Beatles" single that McCartney heralded earlier this year. When it comes to the Beatles' legacy, I say: let it be.

'Now and Then'

The betting is that the song will be called "Now and Then." John Lennon recorded the demo, which he never intended for public release, well after the Beatles broke up. Lennon
knocked it off on the piano, in his apartment at the Dakota.

"Now and Then" represents the third example of how recording technology can take a low-tech demo from Lennon's private vault, clean up the scratches and remove the hisses.

"Now and Then" would follow the lackluster "Free as a Bird" and the uninspiring "Real Love." Both were also Lennon-penned songs that were credited to "the Beatles" when they
came out in the 1990s.

"Free as a Bird" and "Real Love" (the latter of which sounded a lot more moving to me when it was released in its original, stripped-down presentation on a "John Lennon Anthology"
package) were thinly disguised gimmicks that anchored the ballyhooed "Beatles Anthology" compact discs.

I Get No Satisfaction



Trust me, I get no satisfaction from blasting the post-breakup Beatles releases. I had high hopes that they would succeed, at least as a novelty. But I found the relative quality of the two songs to be very disappointing.

For the record, I also blanched when McCartney exploited footage of Lennon singing on "I've Got a Feeling" from Peter Jackson's "Get Back" film, which showed the Beatles recording a new album and performing new songs up on the Apple Ltd. roof on Jan. 30, 1969.

McCartney used the clip during his concert performances of "I've Got a Feeling." Playing devil's advocate, you could say that McCartney, whom I greatly admire as an artist and an individual, gave young (and older) Beatles fans an opportunity to enjoy the Lennon-McCartney magic one more time. Me? I saw it as a cheap gimmick.

Stodgy? Me?


Call me stodgy — I've been called a lot worse — but I think the Beatles' legacy should be pure and not compromised by gimmicks. Let the lesser acts do that.

My objection also raises a key point about the uses of technology in culture. We are bound to see opportunists apply AI technology to revive old images and recordings in ways we probably can't fully imagine.

And I recognize that someone who disagrees with my position could retort that such endeavors as the release of "Now and Then" and McCartney's new performance of "I've Got a Feeling" succeed in keeping the Beatles music relevant, by exposing it to a whole new generation that can only appreciate the Beatles on YouTube.

Sadly, these whippersnappers were born too late to have the thrill of turning on the radio in the Sixties and hearing a disc jockey breathlessly announce, "And now, here is the NEW BEATLES SONG."

Am I merely a 1960s snob? Maybe!

I hate the idea of dredging up songs, which John Lennon himself never felt a need to record properly in a professional studio, and then foisting them on a public that is desperate for a new Beatles song.

The practice of adding background vocals and musical instruments to a home recording is shamelessly inauthentic. I doubt that Lennon, who recorded a song entitled "Gimme Some Truth," one of the highlights of his 1971 "Imagine" album, would get behind this gimmick.

"Free as a Bird" and "Real Love" sounded second-rate upon their releases in the 1990s. The songs were released to coincide with the airing of the Beatles' "Anthology" package of CDs and an eight-part television series.

The Beatles consisted of John Lennon, Paul McCartney, George Harrison and Ringo Starr making music in their recording studio in London. A genuine Beatles song was the product of John and/or Paul (and less often, George on his own) writing a song and bringing it into the studio. When the four musicians and close friends worked together, they made magic.

Their inspiration did not come from studio tricks. Even when they experimented, starting with the "Revolver" album in 1966, the magic came from their collaborations.

I'm so tired of sounding like a blue meanie. You know something? I hope "Now and Then" proves me 100% wrong. I hope it is a gem. I hope we all grow to love it. I hope it is brilliant and inspiring.

But I won't hold my breath.






July 4, 2023
Long and Winding Code
Ringo Starr: The Beatles Would 'Never' Fake John Lennon's Voice with AI
Starr also reveals that George Harrison recorded parts for the upcoming "final" Beatles song, and discusses his upcoming birthday celebration
by Brian Hiatt for Rolling Stone



When Paul McCartney announced the Beatles were releasing one final song later this year, with vocals extracted from a John Lennon demo via a machine-learning tool, the press jumped on a narrative of an "AI Beatles song." Confused fans feared they were about to hear an AI-generated Lennon. But the Beatles would "never" fake Lennon's vocals, Ringo Starr says in a new interview for an upcoming episode of our Rolling Stone Music Now podcast.

Starr also confirms that George Harrison recorded parts for the song before his death in 2001. "This was beautiful," says Starr, "and it's the final track you'll ever hear with the four lads. And that's a fact." Starr wouldn't confirm the name of the song, but the fact of Harrison's participation almost certainly means the track is "Now and Then," a Lennon demo that McCartney, Harrison, and Starr did some work on during the same sessions that produced "Free As A Bird" and "Real Love," tracks that also used vocals harvested from Lennon demos. Those songs were included on the Beatles Anthology albums and documentary in the mid-Nineties — so it would be logical that the new song might come out in conjunction with a long-overdue re-release of the doc, though the Beatles camp hasn't announced anything of the sort yet.

Meanwhile, Starr will celebrate his 83rd birthday on July 7, and is continuing his tradition of asking fans to "say, post, or think 'peace and love,'" at precisely noon in their time zones. Starr will be on hand for a celebration in Beverly Hills on that day, alongside musicians including Joe Walsh and Mike Campbell. "In 2008, I was being interviewed," Starr recalls, "and the interviewer said, 'Well, Ringo, what would you like your fans to give you for your birthday? And I don't know where it came from but I thought, it would be great, if at noon they could go 'peace and love' and that's how it started. We started with 80 people… and now it's 28 countries."

Starr, who just finished a spring tour with the latest incarnation of his All-Starr band, says he's feeling great. "You never know when you're gonna drop, that's the thing," he says. "And I'm not dropping yet."

Starr's full interview — with new thoughts on Peter Jackson's Get Back documentary and more — will appear on next weekend's episode of Rolling Stone Music Now. Video from the interview will also be shown at a special live taping of the rest of the episode at the Rock and Roll of Fame in Cleveland at 2 p.m. on July 7; the episode will also include a new interview with producer Glyn Johns, who worked on the Let It Be sessions. The museum will also celebrate Starr's birthday that day with a "peace and love" gathering at noon, and an all-Beatles performance by the Hall's house band.

− End of article.


Cat Stevens "He was my inspiration": Here Comes The Sun


The Beatles Final Summer of Fun - July 1963 | Scrapbook Secrets Ep.2
by Andrew of Parlogram Auctions

Episode 2 in our Scrapbook series finds our heroes working to the max. They are kept busy with multiple recording at both EMI and the BBC, a strong of one night stands
across the UK, riding donkeys, driving go-carts and dressing up on the beach. They even found time to record one of their signature Beatlemania songs. Join us as we see
the Beatles enjoying themselves for perhaps the last time before their lives changed forever.




July 2, 2023
Flashback: Paul McCartney enters the Top Ten Billboard Charts Feb 21, 2015 with "FourFiveSeconds"






July 1, 2023
Ringo Starr's Birthday Update 2023


Congratulations for 17 Years of LOVE!
Posted on this day on Facebook by Cirque du Soleil


The Beatles in Milan June 23, 1965






June 26, 2023
Beatles 1 promo ad which appeared in the December 2015 edition of Mojo Magazine


The Beatles For Export Only | The Crazy Story of Their EMI Pressed Capitol Albums
by Andrew of Parlogram Auctions

7,889 views Jun 25, 2023

U.S. servicemen and their families stationed in Europe in the 1960's, the U.S. Army and Air Force were kept supplied with Beatles records via on-base stores called the PX or BX. While some
were imported from home, three of The Beatles early U.S. albums were pressed by EMI in the UK for export to these military establishments. They are now among the most collectible Beatles
albums in the world and this is their story.






June 25, 2023
Beatles Talk: This month George and Paul








June 24, 2023
The Weeknd Covers John Lennon's "Jealous Guy" for The Idol: Listen
The Canadian singer's rendition of the Imagine song arrives ahead of his HBO show's fourth episode
by Matthew Strauss for Pitchfork
The Weeknd has released more music that he made for HBO's The Idol. Arriving ahead of the fourth episode is the singer's cover of John Lennon's Imagine song "Jealous Guy." (The Weeknd teased his "Jealous Guy" cover in April and he performed it live in Norway earlier this week.) Listen to the cover—produced by Mike Dean and the Weeknd—below.
The Weeknd had initially planned to release an Idol soundtrack album on June 30, but he's instead been releasing tracks from the show in weekly installments. Corresponding with the first episode, he shared "The Lure (Main Theme)" and Lily-Rose Depp's "World Class Sinner / I'm a Freak"; to go with the second episode, he shared "Family," "Double Fantasy," and Mike Dean's "Devil's Paradise"; and the third episode's mini-soundtrack featured "A Lesser Man," "Take Me Back," and Moses Sumney's "Get It B4." The Weeknd has also released the Idol single "Popular."
Tonight, along with "Jealous Guy," the Weeknd has released "One of the Girls" (with Lily-Rose Depp and Jennie from Blackpink) and "Fill the Void" (performed by Lily-Rose Depp and Ramsey).

June 23, 2023
Paul McCartney Clarifies That New Beatles Music Isn't 'Artificially' Created: 'We All Play on It'
"Seems to be a lot of guess work out there," the Beatle shared on Twitter
by Brenton Blanchet for People
Paul McCartney is clarifying his recent revelation about an upcoming "final" Beatles record.
After McCartney, 81, revealed in an interview with BBC Radio 4's Best of Today last week that AI was used to "extricate" late bandmate John Lennon's voice from an old demo, he's now making it clear that all four original Beatles are indeed playing on the upcoming song.
"Been great to see such an exciting response to our forthcoming Beatles project. No one is more excited than us to be sharing something with you later in the year," McCartney wrote to Twitter.
"We've seen some confusion and speculation about it. Seems to be a lot of guess work out there," he continued. "Can't say too much at this stage but to be clear, nothing has been artificially or synthetically created."
"It's all real and we all play on it. We cleaned up some existing recordings — a process which has gone on for years."
McCartney's latest statement about the upcoming project comes a week after he revealed it would be "released this year." As he explained at the time, AI was used to "extricate" Lennon's voice, decades after the singer-songwriter was shot and killed in December 1980 at the age of 40.
"It was a demo that John had that we worked on," McCartney said. "We were able to take John's voice and get it pure through this AI. Then we could mix the record, as you would normally do. So it gives you some sort of leeway."
Oscar-winning director Peter Jackson did something similar in the 2021 documentary series The Beatles: Get Back, McCartney explained. The project covered the making of the pivotal 1970 album Let It Be.
"We were able to use that kind of thing when Peter Jackson did," McCartney said. "He could separate them with AI. He could tell the machine, 'This is a voice, this is a guitar, lose the guitar.' And he did that. So it has great uses."
The BBC reported the song to be a 1978 track Lennon wrote called "Now and Then," which he recorded on a boombox shortly before his death and which Yoko Ono, Lennon's widow, famously gave to McCartney on a cassette labeled, "For Paul."
The Beatles attempted to record the song in 1995 for their Anthology series, but George Harrison, who died in 2001 at age 58, complained the sound quality was "rubbish."
"It didn't have a very good title, it needed a bit of reworking, but it had a beautiful verse and it had John singing it," McCartney told Q Magazine in 1997.
"[But] George didn't like it. The Beatles being a democracy, we didn't do it." McCartney's clarification arrives as AI-generated music has taken over TikTok and social media, and as the Recording Academy released a statement outlining its stance on the matter.
"Only human creators are eligible to be submitted for consideration for, nominated for, or win a Grammy Award," the academy shared in a statement. "A work that contains no human authorship is not eligible in any categories."
However, the statement read that "a work that features elements of A.I. material (i.e., material generated by the use of artificial intelligence technology) is eligible in applicable categories."
− End of article.
Eyes of the Storm: Paul McCartney's treasure trove of lost photographs
The Beatles' star was an early adopter of Pentax camera technology, and a new book and exhibition reveal hundreds of previously unseen photographs McCartney snapped
while touring
by Richard Purden for the Irish Examiner
It was during he lockdown of 2020 that a remarkable discovery was made in Paul McCartney's office. A treasure trove of almost 1,000 unseen photographs taken by McCartney on a 35mm Pentax camera that had caught his bandmates' reactions to Beatlemania, the Fab Four's experiences together in cities such as Miami, as well as candid images of those closest to them.
In a market flooded with Beatles tomes, 1964: Eyes of the Storm is one of the most valuable insights into the cultural shift the group spearheaded at the start of the 1960s. The publication of the book coincides with McCartney's 81st birthday. In the foreword, he explains, "Here was my record of our first huge trip, a photographic journal of The Beatles in six cities beginning in Liverpool and London, followed by Paris (where John and I had been ordinary hitchhikers three years before), and then what we regarded as the big time, our first visit as a group to America." The book includes an essay by Rosie Broadley, 20th Century Collections senior curator at the National Portrait Gallery, the London venue also hosting an exhibition of the photographs.
Broadley explains: "Paul has been really involved through every step of the process, he comes to London regularly and made a lot of decisions about the exhibition but he also listens to our thoughts. When you were thinking about whether or not to include an image, he would tell you a story. There was one picture which to us was just of an old man, he said: 'Oh that's Bill Corbett, our driver, he was a laugh. He was an Eastender who blagged his way onto the Paris trip, he told us he spoke French, which he didn't, to get the job'."
Broadley says, that without McCartney's memories, the exhibition wouldn't be as rich. "When Paul came and had a look, for him it was the first time he was seeing these images bigger than a thumbnail. That was a really wonderful moment watching his reaction to these old faces and friends."
McCartney's sense of composition is aided by state-of-the-art technology for the time. "We're not sure how he got the Pentax," explains Broadley, "but they were possibly given one at a camera shop; it would be like Apple giving Harry Styles the latest iPhone today. In terms of cameras, they were ahead of the curve in 1963 and early adopters of those kinds of cameras and the developing technology. David Bailey who became the quintessential 1960s British photographer had acquired the 35mm SLR [single lens reflex] only two years before, so it's the cutting edge of taking pictures on the move."
McCartney captured the America of old blues songs when The Beatles were forced to take a train from New York to Washington due to a snowstorm. One shot of a trainyard worker catching sight of the band offers a sense of blue-collar America absorbing their arrival. McCartney was left wondering: 'Did he mention having seen The Beatles at the dinner table?'"
Perhaps one of the most striking images is of photographers chasing the band around the streets of Manhattan, which also features on the book's front cover. "Paul's shot is from the back of a car through the window," explains Broadley. "He didn't feel threatened on that trip and hadn't really had time to digest what this all might mean as well as the consequences for the rest of his life. The boys didn't know Americans, only what they had seen through films, they couldn't believe they were being chased around the street. The image is not as threatening as what we might think."
There are also casual images of personalities the band admired, such as Ronnie Spector at the Plaza Hotel, as well as close family that include George Harrison's sister Louise, who had recently moved to Illinois and dropped by for a visit when the band were on tour.
One of the photographer's personal favourites in the collection is of Harrison wearing dark glasses, smoking a cigarette while collecting a 'scotch and Coke' from a girl in a "dazzling yellow swimming costume".
McCartney explains: "The composition was deliberate, and I'm glad that I didn't move farther away but kept George as the focus of the image." The evocative Miami shot suggests glamour, sexual awakening and freedom. It's a world away from the black and white images taken just a few months before in Liverpool and London.
"Those pictures are almost claustrophobic and speak to a post-war Britain that was epitomised in the kitchen sink film dramas of the time," says Broadley. "The dressing rooms are in old cinemas which were shared with several other bands and singers."
There's no sign of anything stronger than a cup of tea in the British images, which include McCartney capturing some evocative pictures of his then-girlfriend Jane Asher. While he suggests the black and white portraits don't do her "copper hair justice", from the same roll of film he has no problem capturing the spirited energy of a young and similarly flame-haired Cilla Black, also without the aid of colour film.
That picture taken from the reflection of her dressing room mirror bears a resemblance to a self-portrait of McCartney in Paris. "The image is almost like a still from a French New Wave film by Jean-Luc Goddard," says Broadly. "It's of a confident young man who takes it all in his stride, the composed selfie is not a surprise. He was always interested in art, more academic, enjoyed art during his teenage years, and was a high achiever."
Back then, McCartney had won a prize for a drawing of St Aidan's church in the Liverpool suburb of Speke where he lived, and with the prize money bought a book about contemporary British art in the 1950s. We also find McCartney absorbing Paris with one shot of "an elegantly poised sitter" in the George V hotel suite, as well as images from when les Beatles shared the bill with French pop sensation Sylvie Vartan.
This fresh presentation of McCartney's dynamic snaps stokes the early energy of The Beatles while offering a fly-on-the-wall view behind the scenes at recordings of the Ed Sullivan Show. Lennon is effortlessly cool in rehearsals, getting the bit between his teeth when playing his iconic black Rickenbacker 325 Capri. Broadley suggests other images of Lennon are less familiar.
"There's a lot of John with his glasses, he refused to wear them for official photos at that time. He's looking less confident, biting his nails. In others he is playing for the camera having a laugh, you see him leaping into a pool in Miami. There's no tension at this point, they are all working towards the same goal and enjoying the fruits of it all."
A previous rehearsal on the Ed Sullivan Show reveals a stand-in for George Harrison getting carried away while offering his fevered impression of a Beatle. "Paul must have handed his camera to someone else; we get a view of him at rehearsals in one of the sets developed for Ed Sullivan. George had tonsillitis so Vince Calandra from the show's crew stepped in and had the time of his life."
It's clear from the pictures, everyone involved with The Beatles was doing just that.
− 1964: Eyes of the Storm: Photographs and Reflections, by Paul McCartney, is out now; Paul McCartney Photographs, 1963–64 Eyes of the Storm is at the National Portrait Gallery, London June 28 to October 1

June 22, 2023
Liverpool gets by with a little help from The Beatles
Liverpool (AFP) – It was once a thriving maritime hub, including for the transatlantic slave trade, but after years of industrial decline, Liverpool's economy is getting a boost from its most famous sons.
"This is the most important house of the most important band of contemporary music," Magical Mystery Tour guide Dale Roberts tells tourists outside the terraced home where The Beatles' Paul McCartney grew up.
McCartney lived at 20 Forthlin Road before he became one of the "Fab Four" -- along with John Lennon, George Harrison and Ringo Starr -- and a worldwide superstar.
The red-bricked property is now run by heritage body the National Trust, as is Lennon's former home at 251 Menlove Avenue. Both sites are regulars on tourist trails for fans of the band.
Like other towns and cities across the UK, Liverpool, a port city in northwest England, is facing a cost-of-living crisis.
Its economy is based on "football and The Beatles", says marketing manager Victoria McDermott, whose employer runs the tour and owns the Cavern Club where The Beatles cut their teeth in the early 1960s.
The city, which last month hosted the Eurovision Song Contest on behalf of 2022 winners Ukraine, is home to English Premier League football clubs Liverpool and Everton.
"It's very emotional," says Graham Biley after viewing McCartney's former home as part of the Magical Mystery Tour, the title of a Beatles song and a surreal 1967 film.
Part-time musician Biley, 70, is joined by about 40 people on the bus ride, which also takes in Penny Lane and Strawberry Field, which both feature in titles of two of the band's most popular songs.
"Don't be too long otherwise you'll stay stuck in 'Strawberry Fields Forever'," jokes Roberts as he spells out the full title to laughter from the customers.
"The first time I heard The Beatles song 'The Long and Winding Road', I cried," recalls Hiromi Beckstrom, 56, retelling the moment around 45 years later.
Japanese-born, she travelled from the United States with her daughter Alexandra on what she described as a "pilgrimage".
'Four strokes of luck'


Two world wars, the Great Depression and de-industrialisation plunged Liverpool into a long economic decline.
"But... (then) four things happened," says Roberts. "John, Paul, George and Ringo!"
It was six decades ago, but "Beatlemania" lives on in Liverpool, where statues of the Fab Four can be found around the city.
Two museums are also dedicated to the band along with countless restaurants, bars and souvenir shops paying homage and generating large sums for the local economy.
Almost half of Liverpool's business tax revenue comes from tourism, local councillor Harry Doyle told AFP.
Beatles-related tourism is worth about £120 million ($152 million) per year and supports some 2,500 jobs, according to local government data.
The rebuilt Cavern Club, meanwhile, welcomes 800,000 fans out of 22 million visitors annually, said McDermott.
Music tourism is a big earner too in neighbouring Manchester, the birthplace of Britpop legends Oasis.
Glasgow attracts fans of Scottish indie band Belle & Sebastian, while Amy Winehouse devotees pay homage to her statue in the beehive-haired singer's old haunt of Camden Market in north London.
Beckstrom and her daughter are also planning a trip to London's Abbey Road Studios, where The Beatles recorded most of their music.
Pandemic recovery
Britain is home to renowned summer music festivals, notably Glastonbury, which opened on Wednesday and is set to attract about 200,000 visitors.
Headline acts include international stars such as Elton John, Cat Stevens, Guns N'Roses and Lana del Rey.
The UK music industry generated £4 billion in 2021 -- still some way behind a figure of £5.8 billion before the Covid pandemic.
Abroad, the United States benefits from fans of Elvis Presley heading to his fabled home Graceland in Memphis, Tennessee, while Jamaica attracts followers of Bob Marley.
Danske Bank chief economist Michael Grahn estimated that the start of Beyonce's world tour in Stockholm last month contributed 0.2 percentage points to Swedish inflation as fans flocked to hotels and restaurants.
UK official data Wednesday showed annual inflation remained at 8.7 percent in May -- the highest in the G7 -- in part owing to higher booking fees for concert tickets.
Concert venues are also struggling with a steep hike in energy and other bills, after already having to close during the pandemic.
"It's incredibly important that we look after" this musical heritage, said McDermott.
− End of article.
The earliest Beatles logo sketches have been revealed
It looks like a beetle – and is now worth £15,000.
Last night's Antiques Roadshow served up a piece of brilliant logo design history we didn't know we needed – initial sketches of an early The Beatles logo from 1962. The designs are complete with small alterations from "John or Paul", and look very different indeed from the dropped-T logo that came to be so well known.
A guest brought the sketches onto the show, explaining that he was asked to create the design around the time Ringo Starr joined the band. With the "B" made to look like an actual beetle and a beautiful handwritten cursive font, the logo was meant to adorn the drums. But, said the guest, Starr didn't want anything on his drums so the logos were never used and consigned to history (as we're sure first drafts of many of the best logos have been).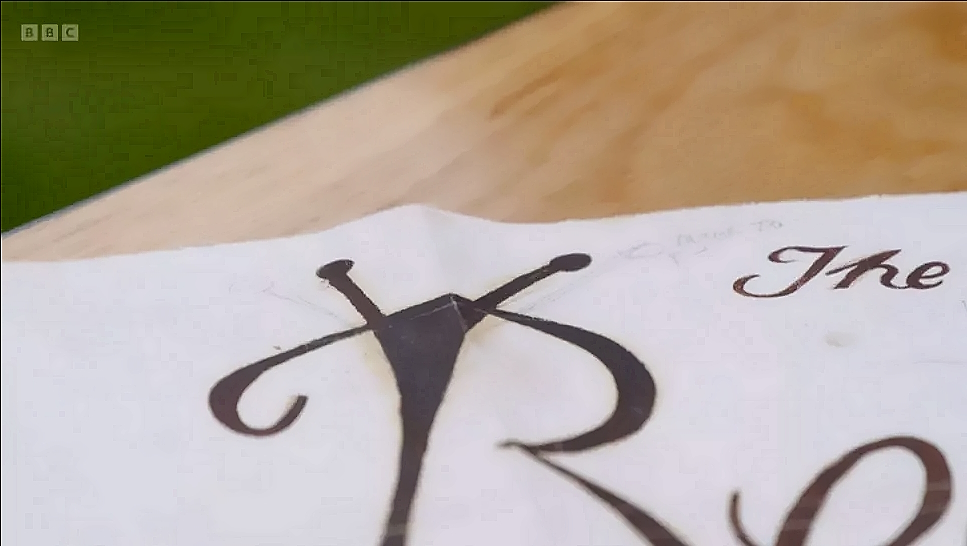 (Image credit: BBC)
John Lennon or Paul McCartney's annotation on the first sketch (above) moved the antennae to a wider position with the note "alter to". The second sketch shows the amended version, with the antennae moved into position.
The guest revealed he was never actually paid for the logos but that he didn't mind as he was "unbelievably busy" at the time, and he was surprised to find out the value of the logo sketches – a very-nice-indeed £15,000. Better that payment comes late than never, we guess, though he did also say he wouldn't want to part with them just yet.
We've reported before on the surprising history of the Beatles logo, and this chapter is another twist in the tale. Music band logos are an integral part of a band's personae, and super-important for fans, as the Pink Floyd logo drama from last year proves. Poring over the detail is as interesting for designers as it is for music fans, and we were delighted to get a peek behind the curtain of the design history of one of the world's most successful bands.
You can watch the Antiques Roadshow episode on BBC iPlayer right now.
(Image credit: Logopedia)
What Is The Beatles New Single + Will There Be a New Project with Peter Jackson?
by Andrew from Parlogram Auctions
With the news that the soon to be released 'final' Beatles single was created using 'AI', we look at exactly what that means in relation to this release. We also look forward to how it will be released and what, if any 'Get Back' director Peter Jackson will be involved. Also, does this mean the Rubber Soul box set is off the schedule? Find out as we look at the evidence and how we think those projects will pan out. We do not have any 'insider information' and the information in this video is based only on our opinion.
Sean Ono Lennon talks about the forthcoming Beatles track
Apple Opens!
by the Beatles Monthly, edition 54, January 1968

June 20, 2023

Mal and Neil Tell You How 'All You Need Is Love' Was Recorded
from the Beatles Monthly Book, August 1967


June 19, 2023
Yesterday from the Beatles Facebook pages: "Happy Birthday Paul." The legendary rock and roller turned 81!
New Book Will Reveal Never-Before-Shared Secrets of Life with The Beatles
Coming in April 2024, 'All You Need Is Love: An Oral History of The Beatles' promises to reveal previously unknown details about the band's history and breakup
by Kate Tuttle for People magazine
The Beatles have inspired countless books over the decades. Even though it's been more than six decades since their formation in 1960 Liverpool, the band continues to fascinate — for both its music and its stories. The band's 1970 breakup — why it happened (and who if anyone is to blame) — has lingered as a point of debate among Beatles fans.
A new book promises to reveal previously unknown details about the band's story, including that devastating breakup. All You Need Is Love: An Oral History of The Beatles, by Peter Brown and Steven Gaines, will be published by St. Martin's Press on April 9, 2024, the press announced Wednesday.
Brown and Gaines previously collaborated on the 1983 bestseller The Love You Make: An Insider's Story of the Beatles, which chronicled the rise and fall of the iconic band, including the often complicated relationships among its four members: John Lennon, Paul McCartney, George Harrison and Ringo Starr.
For the new book, the pair have mined archival interviews with members of The Beatles, as well as with the women who were among their inner circle, including Yoko Ono, Cynthia Lennon, Pattie Harrison Clapton and Maureen Starkey.
Brown is himself a long-time Beatles insider, having known the Fab Four since their early days as a band; he was best man when Lennon and Oko married in 1969. Steven Gaines is a journalist and author whose books also include Heroes and Villains: The True Story of the Beach Boys and the memoir One of These Things First.
All You Need Is Love is currently available for pre-order.
The Beatles on TAPE: The Story of The UK EMI Reel-to-Reel Tape Albums
by Andrew of Parlogram Auctions

June 17, 2023
John Lennon Standards
by Roy Carr for Hit Parader magazine, April 1973
| | |
| --- | --- |
| John Lennon at the Record Plant, Spring of 1973 | |

June 16, 2023
"George Harrison The Rocker" by Alan Smith + "Jackie Lomax Another Good Apple" by Derek Taylor

June 15, 2023
The Incredible Story of How a Guitar Magazine Helped Find John Lennon's Long-Lost Gibson J-160E
Missing since 1963, this iconic Beatles guitar was found over half a century later and sold at auction for $2.4 million
by Christopher Scapelliti for Guitar Player
For its spring 2012 issue, the now-defunct Guitar Aficionado ran a cover feature about George Harrison's most significant guitars, which were among the instruments featured in the then-new iPad app The Guitar Collection: George Harrison.
I was managing editor of Guitar Aficionado at the time, and one of the guitars we included in our story was George's Gibson J-160E acoustic-electric. He and Lennon had each purchased that model in September 1962 at a Liverpool music store called Rushworth's.
It's these guitars you hear on early Beatles cuts like "Love Me Do" and "P.S. I Love You," and Lennon's guitar is most likely the one he used to write many of the group's early hits, including "I Want to Hold Your Hand" and "Please Please Me."
Oddly, at some point after purchasing the guitars, Lennon and Harrison swapped them with one another, either intentionally or perhaps accidentally, as they looked, for all intents and purposes, identical. Either way, it was Lennon's instrument that went missing, presumed stolen, in December 1963, following the Beatles' Christmas performances at the Astoria Cinema in Finsbury Park, London.
The guitar's fate remained a mystery for the next 50 years. But in 2014, a U.S. guitarist named John McCaw spotted the Guitar Aficionado issue with the Harrison collection sitting on a pile of magazines.
Curious, he opened it and read about Harrison's J-160E, noting that its serial number was only four away from that of the J-160E he'd purchased from a friend in 1969 for $175. He also noticed, in a photo of Lennon's guitar, a few telltale spots similar to the wear and tear on his instrument.
Using a video of the Beatles performing "I Want to Hold Your Hand," in which Lennon plays his J-160E, McCaw compared the guitars and noticed the pickguards had a similar pattern, leading him to contact Beatles gear expert Andy Babiuk.
With a little further sleuthing, McCaw learned that he was in fact the owner of John Lennon's long-lost guitar, making it one of the most substantial gear finds in rock and roll history.
The Gibson went on to sell at auction for $2.4 million, with a portion of the proceeds going to Spirit Foundations Inc, a charity organization founded by Yoko Ono and John Lennon to help battle cervical cancer.
As a Beatles fan, I was thrilled to know our magazine had played a small role in solving the mystery of Lennon's missing guitar.
− End of article.
A Rare Newsweek Magazine Cover That Has Authentic Signatures of The Beatles

June 14, 2023
Paul McCartney says he used AI to create 'the final Beatles record'
AI was used to resurrect John Lennon's voice, McCartney said. The final record will be released later this year, the legendary singer told the BBC in an interview.

By

Tue., June 13, 2023






The Beatles are officially back, thanks to the power of artificial intelligence.

Sir Paul McCartney has created what he called "the final Beatles record," using AI to resurrect the voice of John Lennon — who died more than 40 years ago.

"We just finished it up to be released this year," the legendary singer said in an interview with BBC Radio 4 that aired Tuesday.

McCartney said the song began as "a demo that John (Lennon) had … we were able to take John's voice and get it pure through this AI, so that then we could mix the record as you would normally do."

The new song was inspired by director Peter Jackson's documentary "Get Back," which also used AI to separate the voices of Beatles members from background noise: "(Jackson) was able to extricate John's voice from a ropey little bit of cassette … They tell the machine, that's the voice, this is a guitar. Lose the guitar," McCartney told the BBC.

The music icon also shared he was aware of AI being used to recreate the band members' voices, like an AI generated cover of one of McCartney's songs by the late Lennon. "All of that is kind of scary," he said, "but exciting, because it's the future."

AI's use in the music industry has been a hotly contentious issue, with record industry titans like Universal Music Group pushing back against its use and even taking down AI generated songs. Other artists, like Canadian musician Grimes, are embracing its use with open arms.

For now, it appears McCartney is following the trend. "There's a good side to it, and then a scary side," he continued to the BBC. "We'll just have to see where that leads."


− End of article

Ringo Starr Fast Facts
by CNN Newsource

(CNN) — Here is a look at the life of Ringo Starr, musician and member of the Beatles.

Personal



Birth date: July 7, 1940

Birth place: Liverpool, England

Birth name: Richard Starkey Jr.

Father: Richard Starkey Sr., bakery worker

Mother: Elsie (Gleave) Starkey, bakery worker

Marriages: Barbara Bach (April 27, 1981-present); Maureen (Cox) Starkey (1965-1975, divorced)

Children: with Maureen (Cox) Starkey: Lee (daughter), 1970; Jason, 1967; Zak, 1965

Other Facts



Nominated for 27 and winner of nine Grammy Awards. He was also presented with a Grammy Lifetime Achievement Award as a member of the Beatles.

Nominated for one and winner of one Academy Award (with the Beatles).

The nickname "Ringo" came from his habit of wearing numerous rings.

Suffered from serious illnesses throughout childhood, spending one year in the hospital due to peritonitis and two years in a sanitarium for pleurisy.

Plays the drums left-handed with a right-handed drum set.

Paul McCartney has appeared on several of Starr's solo albums, including "Vertical Man" (1998) and "Y Not" (2010).

Started his annual "Peace and Love" birthday celebration in 2008 in Chicago. In honor of the day, he asked people around the world to take a moment at noon for peace and love. Gatherings have spread to several cities around the world. In 2016 he said, "My dream, one day, one hour, one minute, everybody in the world will go 'Peace and Love.'"

Timeline


1957-1962 – Plays drums for several bands in the Liverpool area, including Rory Storm and the Hurricanes.

August 18, 1962 – Becomes the drummer for the Beatles, officially replacing Pete Best.

1962 – The Beatles are signed by EMI-Parlophone and release their first record.

1963 – Beatlemania hits England as the group has four No. 1 hits.

January 3, 1964 – The Beatles make their US television debut, in a film clip on "The Jack Paar Show."

February 9, 1964 – The Beatles appear live on "The Ed Sullivan Show."

April 13, 1965 – The Beatles win two Grammy Awards, one for Best Performance by a Vocal Group for "A Hard Day's Night," and one for Best New Artist of 1964.

August 15, 1965 – The Beatles play for a crowd of 55,000 people at Shea Stadium in New York.

October 26, 1965 – Queen Elizabeth II awards the Beatles with Most Excellent Order of the British Empire medals at Buckingham Palace.

August 29, 1966 – The Beatles schedule their last concert at Candlestick Park in San Francisco.

1968 – Starr acts in the movie "Candy."

February 29, 1968 – The Beatles win two Grammy Awards for "Sgt. Pepper's Lonely Hearts Club Band": Song of the Year and Best Contemporary Album.

May 14, 1968 – Apple Corps Ltd. is formed to manage the Beatles' business affairs.

1969 – Starr has a part in the movie "The Magic Christian."

January 31, 1969 – The Beatles play an impromptu concert on the roof of the Apple Corps building in London, their last live performance together.

April 10, 1970 – Paul McCartney announces that the Beatles have broken up.

March 16, 1971 – The Beatles win a Grammy for Best Original Score Written for a Motion Picture or a Television Special, for "Let it Be."

April 15, 1971 – The Beatles win an Academy Award for Original Song Score, for "Let it Be."

March 3, 1973 – Starr wins the Grammy Award for Album of the Year, along with George Harrison and other artists, for the "Concert for Bangladesh."

1973 – Starr has two No. 1 hits: "Photograph" and "You're Sixteen."

1981 – Starr plays a part in the movie "Caveman" with future wife Barbara Bach.

January 20, 1988 – The Beatles are inducted into the Rock and Roll Hall of Fame.

1988 – Starr spends five weeks in a clinic being treated for alcoholism.

1989 – Forms the All Starr Band, with a rotating group of celebrity musicians.

1991 – Receives an award from BMI for one million broadcasts of the song, "It Don't Come Easy."

December 1995 – The Beatles release a new single, "Free as a Bird," their first new song in 25 years.

February 26, 1997 – "Free as a Bird" wins two Grammy Awards for Best Pop Performance By A Duo or Group With Vocal and Best Music Video-Short Form and "The Beatles Anthology" wins one for Best Music Video.

2008 – Accepts the Diamond Award at the World Music Awards on behalf of the Beatles for more than 100 million records sold.

February 8, 2010 – Receives a star on the Hollywood Walk of Fame.

January 26, 2014 – Starr receives the Grammy Lifetime Achievement Award for his work with the Beatles.

April 18, 2015 – Starr is inducted into the Rock and Roll Hall of Fame. He is the final member of the Beatles to be inducted as a solo artist.

September 16, 2016 – "The Beatles: Eight Days A Week – The Touring Years," a documentary film directed by Ron Howard, is released in theaters. The film includes rare and exclusive footage of the Beatles touring between 1963-1966. The film goes on to win the Grammy Award for Best Music Film.

December 29, 2017 – The Beatles drummer is awarded a knighthood by Queen Elizabeth II in her 2018 New Year honors list. Starr is the second member of the Beatles to be knighted, 21 years after McCartney.

March 18, 2021 – Starr releases a new EP, "Zoom In," featuring contributions from numerous artists including Paul McCartney, Dave Grohl, Lenny Kravitz and Sheryl Crow.

November 10, 2021 – "Radhe Shaam," a lost and previously unheard song featuring Starr and Harrison, is played for the first time on BBC Radio Merseyside. The song, written and produced by journalist Suresh Joshi, was recorded in 1968, but the master tape had been in Joshi's home since then.

December 15, 2021 – Starr appears in the official music video for Harrison's "My Sweet Lord." The video, which comes 51 years after the song's release, features Starr alongside a slew of musicians, actors and comedians who make cameos.

October 3, 2022 – Starr postpones several tour dates across Canada and the US after being diagnosed with Covid-19. On October 14, Starr cancels the remainder of his North American tour after testing positive for Covid-19 again.

January 12, 2023 – Starr announces 2023 North American tour dates with his All Starr Band.

The-CNN-Wire
™ & © 2023 Cable News Network, Inc., a Warner Bros. Discovery Company. All rights reserved.

June 13, 2023
Mad Magazine Follies on The Beatles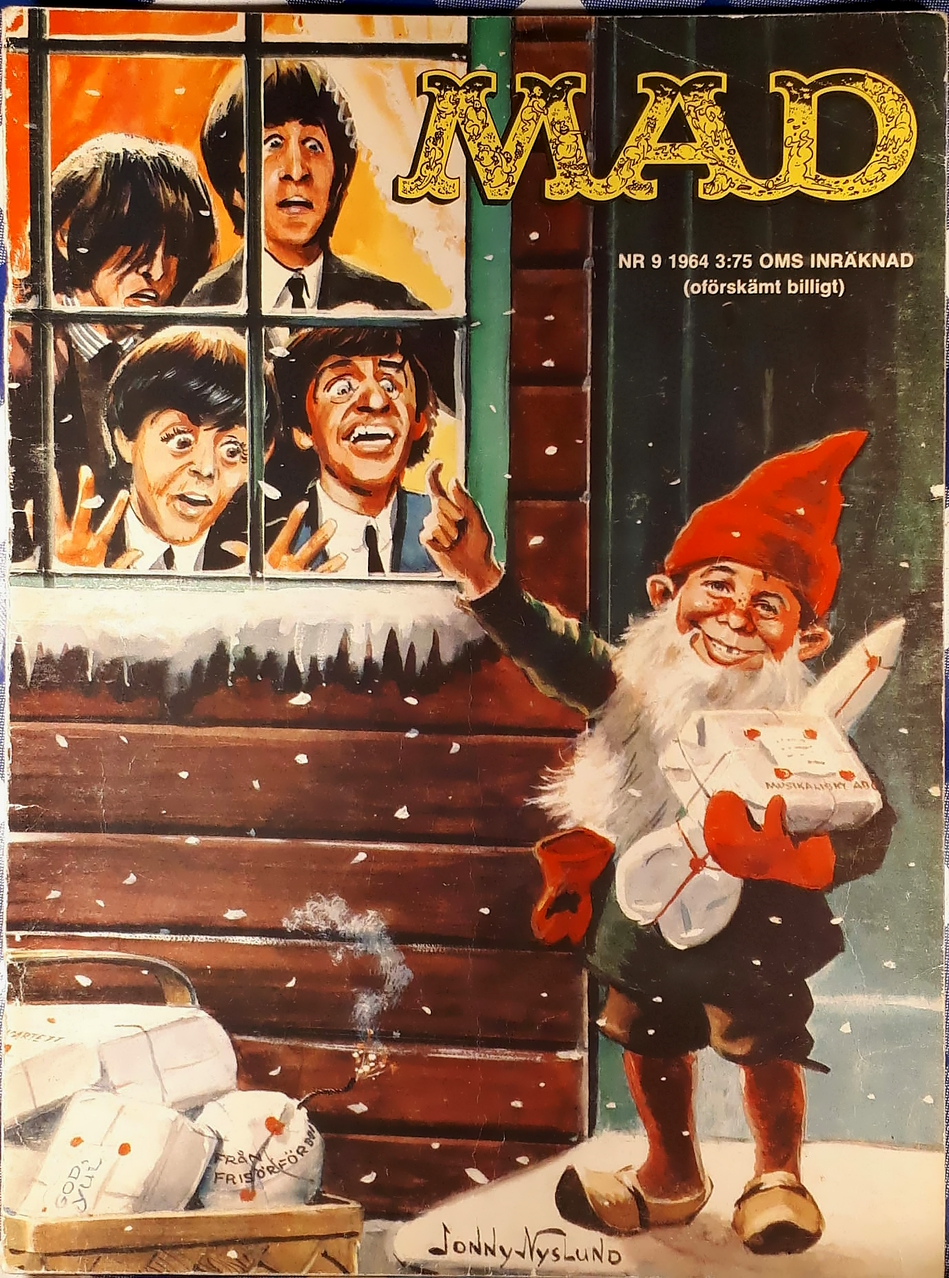 Mad Magazine from Sweden, 1964.





June 12, 2023



Pete Best performs "Cry For A Shadow"

An instrumental song by The Beatles composed by George Harrison and John Lennon, recorded in Hamburg in 1961 by John Lennon, Paul McCartney, George Harrison and with
Pete Best on drums. This version was made in February 2017 to open the participation of our special guest, Pete Best, in our show at the Municipal Theater of Fernando de la
Mora.








June 11, 2023
Beatles Scrapbooks Secrets | NEW SERIES | Episode 1: June 1963
by Andrew from Parlogram Auctions





Will It Go Round In Circles - By Billy Preston and Eric Clapton

An outstanding performance from Billy Preston and Eric Clapton. From "One More Car, One More Rider" is the eighth live album by Eric Clapton, released on 5 November 2002 on

Duck / Reprise Records. It is also his third double live album. The album contains songs performed during Clapton's 2001 world tour.






June 10, 2023
Paul McCartney's New Book Features Never-Before-Seen Photos From 1960s 'Beatlemania
by Anna Tingley for Variety



Throughout the explosive period in the early 1960s when the Beatles rose to unprecedented fame with hits like "Please Please Me," "From Me to You" and "She Loves You," Paul McCartney was quietly snapping shots on his 35mm camera to commemorate the moments that we now know would change music history forever.




These largely unseen photos are now featured in a new book by McCartney himself, alongside historian Jill Lepore. "1964: Eyes of the Storm" includes more than 274 images from the legendary months between 1963 and 1964, when the Beatles became an international sensation and performed in Liverpool, London, Paris, New York, Miami and Washington D.C, where they induced near-hysteria and deity-like worship among fans.

In a personal forward written by McCartney, he recalls the pandemonium of British concert halls, followed by the hysteria that greeted the band on its first American visit: "Millions of eyes were suddenly upon us, creating a picture I will never forget," he writes.

McCartney's candid recollections precede each city portfolio, coming together to create an autobiographical account of the period that he refers to as the "Eyes of the Storm," plus a coda with subsequent events from 1964.

Also included in the hefty tome is Lepore's essay "Beatleland," in which she describes how The Beatles became the first truly global mass phenomenon.

"You could hold your camera up to the world, in 1964. But what madness would you capture, what beauty, what joy, what fury?" she writes.

The book is currently available to pre-order on Amazon and Barnes & Noble, which is offering the chance to win a signed, limited-deluxe edition with every pre-order. The sweepstakes ends June 12.

Pre-order "1964: Eyes of the Storm" below:

Buy: 1964: Eyes of the Storm $63.75

Related link with lots of photos and comments from Paul: 'Suddenly, we were in Wonderland': Paul McCartney on his lost photos of Beatlemania by The Guardian





June 9, 2023
The Beatles Probably Wouldn't Exist Without This Movie
This 1956 comedy is also a seminal rock and roll masterpiece.
by Kelcie Mattson, features writer for Colider
In the age of concert videos so high-definition you can see individual beads of sweat, nothing seems especially unique about The Girl Can't Help It. Billed as "blonde bombshell" Jayne Mansfield's first starring role, the 1956 musical-comedy features a string of rock and roll icons performing their hearts out in vivid, widescreen technicolor. It's a delight for modern audiences to see Little Richard, Fats Domino, Eddie Cochran, Gene Vincent, The Platters, and Abbey Lincoln in one place, but nothing revolutionary when we have YouTube at our fingertips.
For 1950s audiences, however, The Girl Can't Help It was a literal cultural reset. Since full-length concert movies didn't exist and Elvis Presley had just one film credit under his belt, this otherwise mediocre comedy was the only way rock and roll fans could see their idols in the flesh. The disembodied voices emerging from a record player suddenly had faces rendered in loving cinematic close-up, their physical mannerisms radiating charisma as dynamic as their volcanic vocals. The Girl calls itself "a story about music," and although the plot satirizes the industry, it's also a celebration of rock and roll so visceral it metaphorically brings down the house. It's a film so powerful, it birthed The Beatles. But, how?
What Is 'The Girl Can't Help It' About?
From a structural standpoint, The Girl Can't Help It qualifies as two different movies shoved together. It's 50% a comedy and 50% a musical montage, and the two never overlap. The comedic narrative follows Jayne Mansfield's Jerri Jordan, a socialite whose mobster boyfriend Marty "Fats" Murdock (Edmond O'Brien) schemes to make her a famous musician. The trouble is, Jerri can't sing for love or money. Murdock, wielder of the world's most exaggerated New York accent, doesn't care. He hires down-on-his-luck talent scout Tom Miller (Tom Ewell) to manage Jerri's career on the condition Tom doesn't get romantically entangled with Jerri. Hands off the mobster's girl, or there'll be consequences! Tom, for his part, is an alcoholic grieving his career lows and a failed romance. Tom and Jerri (insert joke here) break the rules by catching feelings, but not before endless jokes about Jerri's sex appeal. (More on that later.)
Then, there's the musical half. Most musicals of the 1950s were MGM-produced gold standards like My Fair Lady and The Sound of Music. The characters sang their way through the story and were played, or dubbed, by qualified singers. The Girl distinguishes itself from tradition by letting established musicians handle the performances while the actors stay in their lane. The numbers take place in nightclubs with lavish backdrops and meticulous cinematography while Jerri and Tom watch. Jerri doesn't take to the stage until the second-to-last scene. Keeping the qualified musicians separate from the musically disinclined actors is an interesting choice and highlights each singer's overwhelming talent. The Girl's plot could exist without these performances, but it would be a far lesser film for it.
So, how do icons as giant and influential as The Beatles come into play? Well, John Lennon was sixteen years old when The Girl Can't Help It reached Liverpool, England in the summer of 1957. Like every famous artist, Lennon was a fan first and a musician second. He worshiped the likes of Little Richard and Fats Domino. Seeing them as living, breathing figures in The Girl inspired Lennon to follow his musicianship dreams and form The Quarrymen, a rock group consisting of Lennon and his classmates.
Lennon wasn't the only future member of The Beatles who was captivated by the film's music. When a youthful Paul McCartney auditioned for The Quarrymen, he imitated Eddie Cochran's rhythm guitar technique on "Twenty Flight Rock," a song written for the film. Suitably impressed, Lennon recruited McCartney. History was made, and The Quarrymen later evolved into The Beatles, a little band you might have heard about who rewrote the rules of the music industry.
Focusing on Musicians Makes 'The Girl Can't Help It' Unique
Next question: what made The Girl such an electrifying experience for these Liverpudlian kids? Writer-director Frank Tashlin milks the widescreen Cinemascope aspect ratio for all it's worth. He uses long takes, slow tracking shots, and close-ups throughout the film's musical numbers. Each performance lasts the length of the song with the singers maintaining maximum eye contact with the camera, and there are few interruptions. Tashlin either revered the musicians or wanted to give them their proper due. Either way, his intentionality lets the singers burn up the screen with these showstopping musical numbers. Little Richard's first onscreen performance is the definition of fire, while Abbey Lincoln's passionate magnetism pours off the celluloid. Tashlin doesn't get overtly flashy with fancy camerawork or frenzied editing; he lets the music sing for itself, and that makes all the difference.
Moreover, Black musicians created rhythm-and-blues, which evolved into rock and roll, which white culture then appropriated. At least half of The Girl's featured artists are Black pioneers of the genre. One socially dated film from 1956 isn't some magic solution to racism and capitalist inequality, but The Girl immortalizes unshakable onscreen proof that Black singers invented and defined what we know colloquially as rock music.
As for The Beatles, the four worshiped Little Richard and emulated his chord progressions. But their career might have been quite different if they hadn't opened for Richard on his 1962 tour. Richard even coached McCartney's developing vocals. In McCartney's words, "We [idolized] these people and we always thought they were given crummy treatment - until The Girl Can't Help It."
The Girl also doesn't unfairly posit that enraptured teenager fans are "juvenile delinquents." Rock was popular enough to make a movie capitalizing on its success, but a group of very loud adults scandalized by Elvis's dance moves was still convinced the genre was evil, and they stereotyped its fanbase. The Girl Can't Help It embraces rock and roll's natural energy, including the sexual undertones (or overtones), but doesn't layer an agenda over it. The music just is.
1950s Sexism Strikes Again
Circling back to that plot — Mansfield was undoubtedly beautiful, but the cringe-inducing gags are predicated solely upon Jerri's exaggerated good looks. Do we really need a montage of her sashaying down the street while men exhibit ludicrous, slapstick-level reactions? Likewise, Tom parades her throughout the clubs and men ogle her in droves. Jerri receives contract offers aplenty, so the jokes are on those creeps, but the tired "hot woman very wow" routine is browbeaten into the floor. Other films objectify women in far more insidious ways, and so The Girl's humor needn't be taken as malicious. It still raises the age-old difference between appreciation and exploitation, however.
To the film's credit, Jerri sneaks past the dumb blonde caricature in surprising ways. Her breathy, soft voice is an affectation, and she's under no illusions about her relationship with Murdock. She feels she owes the older man for his past kindnesses. Jerri doesn't seem disturbed by this fact, just resigned, but neither is she oblivious to its connotations. Jayne Mansfield wanted roles that didn't reduce her to a sex symbol but couldn't escape the box Hollywood put her in, which makes The Girl's vapid material extra smart.
Overall, Jerri has plenty of interiority. The other glaring problem is the fact she doesn't want a career. Jerri longs to be a homemaker complete with the whole shebang of a husband and kids, and it's actually Murdock chasing fame by proxy. Jerri's sad others view her as a "sexpot" and therefore ill-suited to motherhood, which is a load of malarkey the film actually calls out when Jerri gets her happy domestic ending. She chooses what she wants, and what she wants isn't wrong, but it also feels suspicious for the plot of a 1950s movie to revolve around a woman resisting a career in favor of being a home-focused caretaker
Art Inspires New Art
The film's impact didn't stop there with The Beatles. Little Richard, Fats Domino, and Eddie Cochran also inspired rock giants Led Zeppelin. Their concert film The Song Remains the Same owes its existence to The Girl, while Paul McCartney shared an anecdote that all four Beatles rushed through composing their song "Birthday" so they could go home and watch The Girl Can't Help It's BBC premiere in 1968.
Media has no shortage of artists paying homage to their inspirations, but The Girl Can't Help It crystallizes the importance of art. Something as small as a summer day at the movie theater can set off a chain reaction resulting in bands that revolutionized the music industry. Without access to art that inspires us, countless creatives might never have pursued their dreams — and the world would be lesser for it. The Girl Can't Help It's thesis statement is true: it's a story about music, but also one about love, marriage, and family...and sadly sexism.
ABOUT KELCIE MATTSON

Kelcie Mattson is just a small-town girl and a senior features writer for Collider. She's also had the pleasure of contributing to Bright Wall/Dark Room and IndieWire. Having grown up on Star Trek and TCM marathons, becoming a nerd for many things was inevitable. Her favorite pastimes include baking, petting her cat, reading very long books, and talking your ear off about sci-fi, fantasy, Dragon Age, Hammer Horror movies, British procedurals, and K-Dramas.



June 8, 2023
Mach Show
published by O'Quinn Studios, 1980







June 7, 2023
The Beatles In New York
by Bernice Young for The Beatles Monthly Book
Listen to a forgotten interview with The Beatles recorded at Huddersfield's ABC cinema in 1963 – and there's an incredible gallery of images of 1960s stars
by Andy Hirst for Huddersfield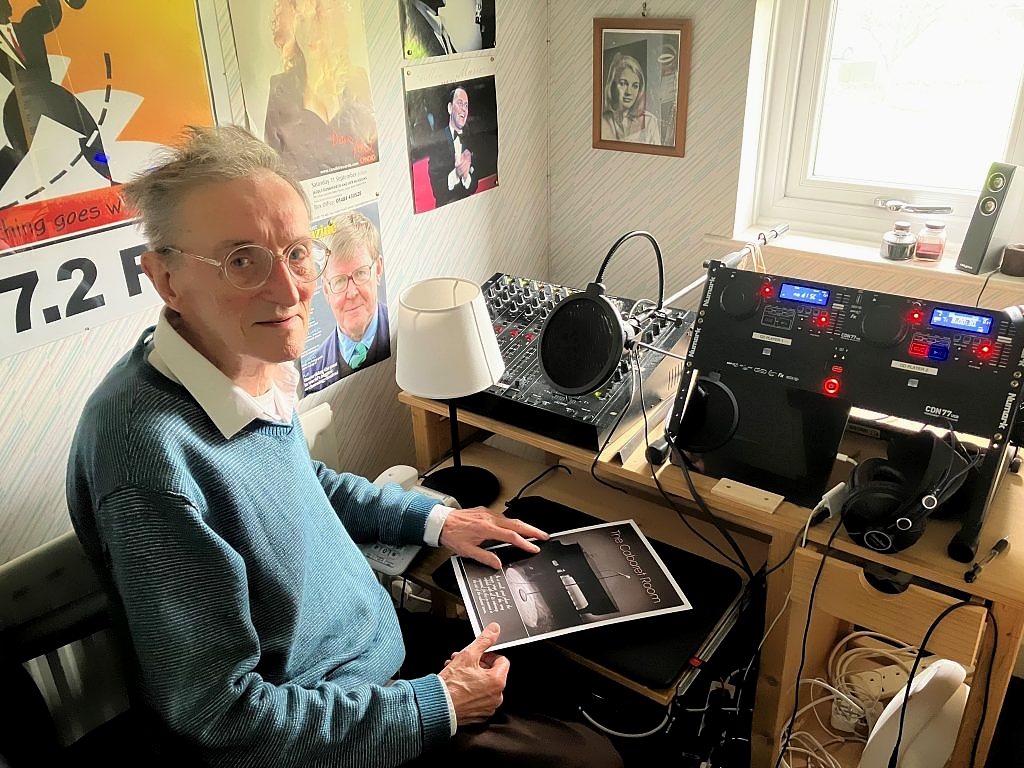 Laurie Stead at his home studio in Grange Moor


He's interviewed The Beatles, The Rolling Stones and The Hollies in Huddersfield and even had Dusty Springfield round for tea.
And now you can listen to Huddersfield music journalist Laurie Stead's interview with The Beatles from 60 years ago.
This year is the Kirklees Year of Music and, as part of that, 12 podcasts called TOWNSOUNDS have been released which explore Kirklees' rich musical heritage.
They are hosted by community songwriter and historian Sam Hodgson and uncover previously untold stories through interviews with local musicians. The music ranges from folk and choral to Bhangra.
In the episode called Roll the Rock Home: 70 years of rock and roll in Kirklees, Sam uncovers the little-told story of the Kirklees rock and roll scene in the 50s, 60s and 70s and features The Beatles interview clip recorded by Laurie and not heard for decades.
But how did Laurie manage to organise the interview with the Fab Four on his home Huddersfield stomping ground?
In the late 1950s a very young Laurie Stead joined hospital radio in Huddersfield when the station broadcast to 14 hospitals and welfare homes including one just for blind people.
Within a few years he was interviewing some of music's biggest stars because at that time Huddersfield was well and truly on the music circuit with both The Beatles and The Rolling Stones playing the ABC cinema in the town centre along with a host of other stars he met.
These included The Hollies, The Animals, Dionne Warwick, Cat Stevens, Gene Pitney, Joan Baez, Del Shannon, Gerry and The Pacemakers, Freddie and the Dreamers, Helen Shapiro, Elkie Brooks and Ken Dodd.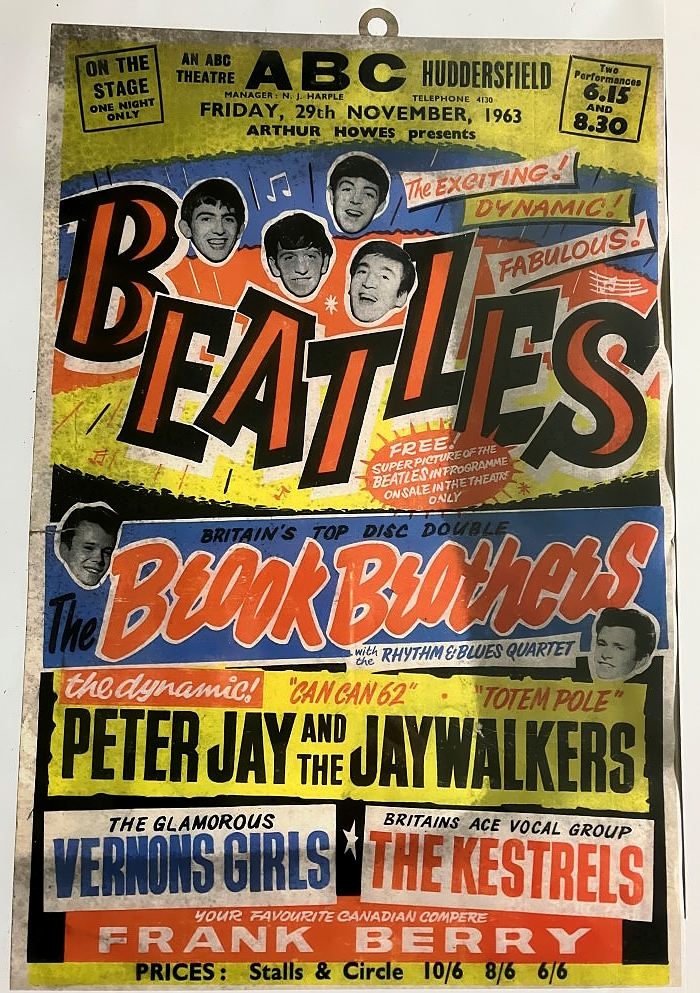 The ABC cinema was regularly transformed into a live music venue as was the Tudor Cinema on Zetland Street which was later renamed the Essoldo.
Laurie was big friends with Gorden Kaye who later became one of the best-known faces on British TV in sitcoms such as Allo Allo, Are You Being Served?, Porridge, Minder and Coronation Street.
Laurie, of Grange Moor, said: "Life was very different back then and we learned as we went along although, in our case, it was while speaking to some of the massive stars of the day. The first one we did was Billy Fury.
"The Beatles were right at their peak when they came to the ABC and, like everywhere else, you couldn't hear them playing for the girls screaming."
Usually there were four local lads who did the interviews – Laurie, Gorden, photographer Brian Lawton who was a postman during the day and someone from Huddersfield Tape Recording Society so they could actually record it for the radio. This was usually David Whiteley who later became Head of Sound at Yorkshire TV.
The quartet normally got backstage at all the gigs without a problem although Laurie suspected The Beatles one might be different so wrote to their manager, Brian Epstein, who replied, saying: "I have made a note to advise the group that they will be involved in an interview on that day."
And they honoured it although only Gorden and Laurie were allowed backstage from his gang of four.
John, Paul, Ringo and George answered his questions, but had knockabout fun doing it.
When Gorden said he understood they'd all met on the upstairs of buses, Ringo said it must have been downstairs as it was too tiring for him to climb the stairs.
John said the Huddersfield show was "one of the best receptions we've had."
When asked what his favourite film was he said it was the 1962 film The Trial directed by Orson Welles about an unassuming office worker who is arrested and stands trial but is never told what crime he's accused of committing.
He said he loved listening to American groups and if he could go anywhere without being followed by screaming hordes of fans where would he go?
"I'd go to see my dad," said John. "He's still in Liverpool and he's a good lad."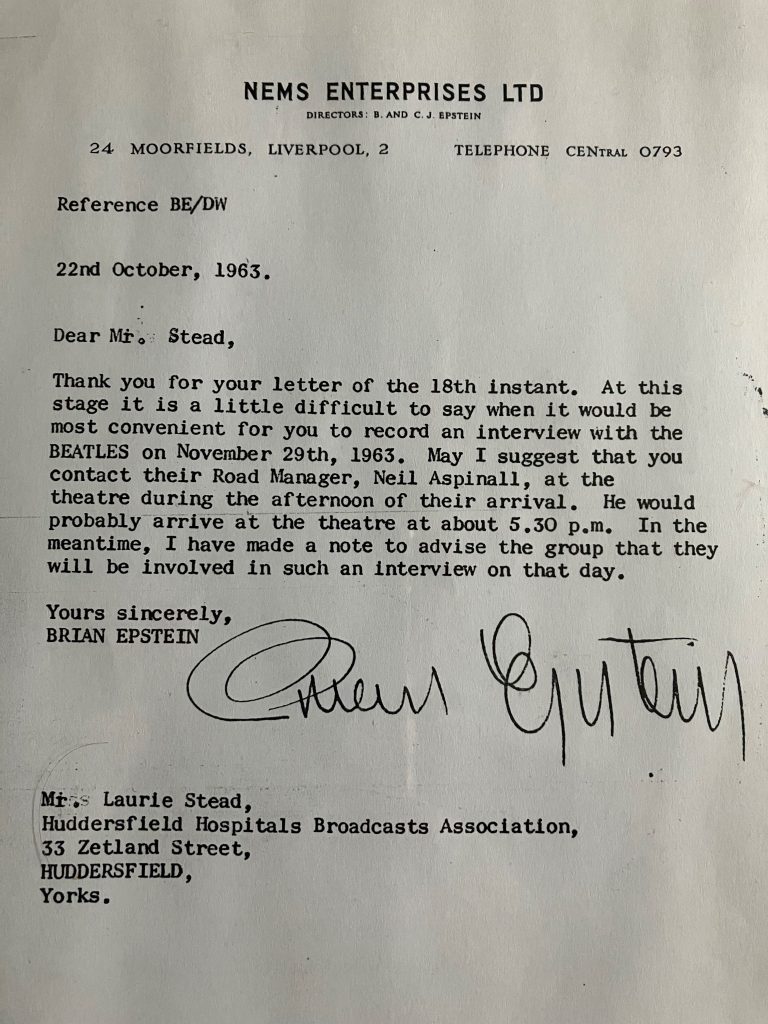 Gorden even asked the Beatles what they'd do when all the euphoria ended and their music career was over, thinking it would only last a few years.
George, who revealed he read Tolstoy in his spare time, said his ultimate ambition was to join the Royal Navy and be a Lieutenant Commander on the HMS Queen Victoria. He claimed his favourite place to visit was Hull and he loved traditional jazz, especially Kenny Ball.
When asked if he thought fans were paying too much for their tickets, George replied: "Only those they buy on the black market. I don't like them as they're making money which should be ours."
One of the band members then claimed: "George is going solo" before another hit back with "so low we can't see him."
Ringo – apparently so named because of all the rings he wore – quipped: "I've never bought a ring in my life. They're all presents."
Days before the show fans queued all night to buy tickets with some willing to pay the top price of 10 shillings and sixpence.
When Laurie asked one girl what she'd do if she met The Beatles, she replied: "I'd talk to them, then I'd faint."
Huddersfield Round Table and Huddersfield Ladies Circle turned up in a van to serve 1,786 cups of Bovril to keep the queuing crowds warm.
Dusty Springfield played Huddersfield on a Wednesday but the only problem was the town shut down at 1pm as it was half-day closing.
She was peckish and wanted a cup of tea so Laurie took her to his parents' – James and Kathleen – home on Zetland Street in the town centre, chased by loads of kids desperate for her autograph.
"She even took her shoes off before she went inside, " said Laurie. "Mum then made her a sandwich and a cup of tea and Dusty spotted I had the latest Joan Baez album and asked me to play a track from it. She was lovely."
By this time there was a huge crowd outside the house but the Steads lived next to the Irish League Club so they took Dusty through the club and Huddersfield Polytechnic students formed a guard of honour from the club across the street to the Tudor where she was playing so she could get there safely.
Laurie did an interview with The Rolling Stones in around 1963 which was recorded on acetape but is now very fragile and he's not been able to afford to get it transferred onto compact disc.
Laurie, who was jazz correspondent at The Huddersfield Examiner for many years, loves cabaret music, especially the cabaret scenes in the USA and London. He does a monthly podcast called The Cabaret Room where people will hear singers they'll have never heard before.
Each podcast is 50 minutes and you can hear it on Laurie's website The Cabaret Room (https://www.thecabaretroom.co.uk/), Apple Podcasts or the Amazon-owned Audible platform.
For more about the TOWNSOUNDS project and to listen to the interview with The Beatles go to https://www.musicinkirklees.co.uk/en-UK/topic/63bef44790a31c514f73cf5f and scroll down to Episode 3.

June 6, 2023
The Crazy Story of the Magical Mystery Tour LP - The Beatles BEST Capitol Album?
by Andrew of Parlogram Auctions



Unhappy with the thought of releasing the next Beatles album as a 2-EP set, Capitol Records put together one of their finest creations, the Magical Mystery Tour LP. Despite its unique mixes and superb packaging, its sound quality left a lot to be desired. Capitol's failure to secure the correct stereo mastertapes led in the 1970s and '80s to some of the worst sounding official Beatles pressings ever made. In this video, we'll tell you all about that and what is the best way to hear it today.





June 5, 2023
Masterful Remixer Giles Martin On The Beach Boys' 'Pet Sounds,' The Beatles, Paul McCartney
Ahead of his spectacular, Dolby Atmos-elevated remix of the Beach Boys' 'Pet Sounds,' Giles Martin discusses the pressures and jubilation of handling such a
precious album.
by Morgan Enos for the Grammy Awards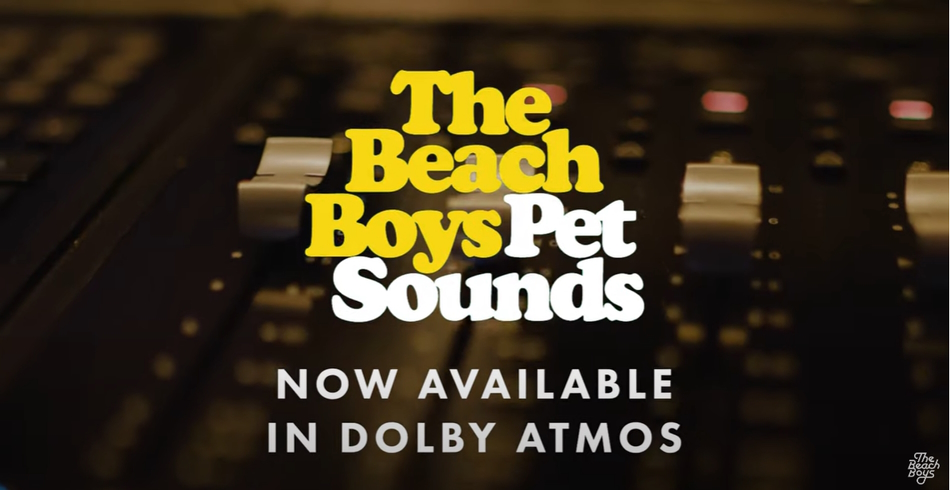 Bicycle bells, Coca-Cola cans, sleigh bells, water bottles, French horn, Electro-Theremin — and that's just the tip of the iceberg.Compared to even ambitious
Beatles
masterpieces like
Revolver
and
Sgt. Pepper's
, remixing
the Beach Boys
'
Pet Sounds
is an entirely different beast. While the Fabs' recordings were often deceptively sparse — "Taxman" is guitars, bass, drums and vocals —
Pet Sounds
is an ocean of eccentric, melancholic, joyful sound.Astonishingly — by today's standards — the album was initially recorded to a four-track machine. A student of the studio might assume that remixing the such a record would require some form of sacrifice during the remixing process, wherein various elements would have to be buried, or excised, to bring another to the light.
Giles Martin
, who has remixed
Sgt. Pepper's
,
The White Album
,
Abbey Road
,
Let It Be
, and
Revolver
— and now
Pet Sounds
, for Dolby Atmos — has an incisive answer."Will I sacrifice taste or feel for the sake of it being an Atmos mix? If that starts getting compromised, then let's make it mono," two-time GRAMMY winner Martin tells GRAMMY.com. "It doesn't make any sense to affect the integrity of a song for the use of technology. Technology should be there to serve the music, as opposed to the other way around."I don't want people to listen to an Atmos mix I've done; I want people to listen to a song," he continues. "My mix is just a small part in the process."But sitting in complete darkness in a Dolby screening room on Sixth Avenue in New York City, it was difficult to think of Martin's touch as being a "small part."This version of
Pet Sounds
was nothing short of revelatory — shining up each Beach Boy's vocals, unburying numberless exotic instruments, mapping the musical elements in physical space. All without compromising
Brian Wilson
's timbral and harmonic syntheses that characterize this art-rock cornerstone.Read on for a candid interview with Martin about his remixing philosophy, moving from the Beatles space to the Beach Boys space and what he wants to improve about his methodology — in short, "everything."The Atmos mix of
Pet Sounds
is available now on Amazon Music, Tidal and Apple Music;
stream it here
.

This interview has been edited for clarity.

During Beatles listening events, there's a little bit of tension between yourself and that fan community. This Beach Boys event seemed to possess a completely different energy — less antagonistic, more of a lovefest. What's it been like moving from the Beatles world to the Beach Boys world as per their fan communities?

I don't know — I think that I may not be perceiving it right [laughs].I never felt that there was a huge amount of antagonism with the Beatles thing. I think to begin with, there was. With the early days of me, certainly, doing Love, ironically, there was a suspicion of what I was up to — what are my motives, and what gives you the right to screw around with these tracks, and who the hell do you think you are, and that sort of thing.I think there's been a sort of shift in a level of trust, hopefully, that people don't realize that I deliberately do this to try and screw things up.I was actually more nervous going to a Beach Boys playback than I was going to a Beatles playback. With the Beatles, I kind of know where I am — and regardless of what anyone may think, I probably have more experience on this than most other people do.The Beach Boys, I don't. It's my first rodeo, if you like, so I was probably a bit more nervous addressing their audience.

"Antagonism" is probably too strong a word. Just a little bit of tension in the air, when somebody's like, "What happened to that guitar squeak at 2:01 on 'Taxman,' Giles? Would you like to explain yourself?"

That always makes me laugh. There are two guys who are those people, and they come and listen in the studios. They came around recently for something, and they were like, "Well, we heard something at this moment."I'll always listen and respect what they say, but then I'll just go… I do have Paul and Ringo. So they'll just go, "Well, we think it's fine."I think what you are alluding to is there's a sense of ownership that people have over Beatles music. But I think that's the case with Pet Sounds and the Beach Boys as well.

From a business standpoint, what's it been like docking your spaceship on a new mothership?

I pay no attention to the business side of stuff. It's the same record label, actually — Capitol. I have a really good relationship with them, and they're great.They know what they're getting themselves into by asking me to do stuff, which means that generally, things will be late; I'll miss deadlines. But they also know that I'll take care. And I think part of my job is, obviously, listening to what people have to say, and listening to and collaborating with other people on this, and doing it.

What role did the Beach Boys and Pet Sounds play in your life up to this point? Obviously, you're steeped in this overall miasma due to your lineage.

It's funny: as I said to my dad legendary Beatles producer [George Martin], "It's amazing the work you did." And he was like, "Yeah, but I mean, compared to what Brian Wilson did when he was just on his own — you need to go listen to that." And so I did, and I suppose that there's an otherworldliness to it.Just as a producer, or someone who loves music, Pet Sounds could not be ignored, because it's so intricate in the way it is, and it's an album that gets better the more you listen to it as well. And I hope that is sustainable in times of TikTok where people only have a short amount of time to pay anything attention.I suppose that I wouldn't have agreed to do it if it wasn't important to me.You have to give it your all; you have to spend a lot of time listening to this music. It's such an important and influential record — not just for other people, but for me as well.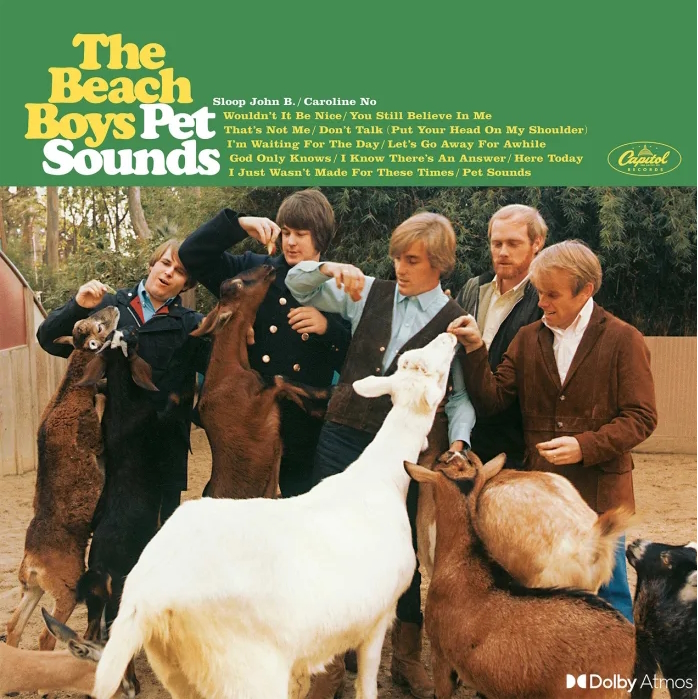 You mentioned during the listening party that you didn't have to employ the same AI techniques to unglue the tracks as you did on Revolver. Can you elaborate?

I wouldn't say it was unglued. If you imagine on, for instance, "That's Not Me," essentially, the band are kind of on three tracks a lot. So, they're stuck.And "That's Not Me" has drums, organ, tambourine on one track. So, I can't move the organ or tambourine away from the drums. They have to be on one side. And I have bass and lead guitar on another track, so bass and guitar are going to be in the same place no matter what I do.But there's an intent with this, where it's unlike having a band like the Beatles. This isn't really a band record; it's more of an orchestral record. It has a backing to it.There's not really a drum kit on Pet Sounds, per se. There's drums on one or two tracks, but there's not really a drum kit. It's like orchestral percussion. So it's fine having those things glued together. Whereas on something like "Taxman," we have guitar, bass and drums — and only guitar, bass and drums going on for the whole song.If you want to have a stereo record, you have to separate them — because otherwise, they're just on one side and the vocals on the other side; there's no reality. But with this, you have chunks of musicians in a room, and then you can create this real world around it.

Brian Wilson rightfully soaks up the lion's share of the discourse around Pet Sounds; he crafted the record. But in this process, what did you learn about them as per their group dynamic? You alluded to their vocal precision during the listening event. I love Carl and Bruce's vocals on "God Only Knows." I know that Carl and Dennis played on the record in a limited capacity.

I don't know what I learned that I didn't already know, apart from the fact that — this is what people miss — bands exist with resentment, and everything else. But bands exist because they're human beings in a room. The fact that you don't hear someone doesn't mean that they're not having influence.With the Beach Boys, obviously, you hear their incredible harmonies. And Brian couldn't have done what he did without having the palette of outstanding musicianship, and the ability for these guys to harmonize and create these vocals that can't exist anywhere else.So, that's what I suppose you hear. You hear the other members of the band come in on tracks, as you alluded to, and you suddenly think — not that it's a relief, but it's like, Oh my god, this is a band. This isn't just Brian. That's what I took from it.

I could genuinely sit there and think about the Beach Boys on a conceptual level and be entertained for hours. But is there a danger of overthinking an artifact like Pet Sounds? Or is it a fount for infinite analysis and edification?

No, I think you are absolutely right. You can take the fun out of it — and people do frequently — by being too pretentious about things. I find this quite amusing. It's almost like the song becomes the ownership of the journalist — or the expert, if you like — and not the person listening to it.People are told what to listen to, and what to listen out for, in a sort of educational way: "You don't really understand this." It's that sort of thing: "If only you knew you knew how good this was, you'd be able to like it." That sort of conversation. "Music isn't like how it used to be, because it's not as good as this," and all this sort of conversation.It's absolutely rubbish. It's like, let people enjoy what they want to enjoy. As long as you're passionate about something, it doesn't make a difference whether you like Megadeth or the Beach Boys.

You recently worked on a refreshed version of Paul McCartney's "Live or Let Die." That song is such a mind movie — and not just because it has James Bond roots. I'm sure you had fun with that one.

It was great. It's a bit like a lot of the projects I do; the expectancy is so vast spread.It's quite tricky; how do you meet the expectation? Because one thing that mono or stereo or compression gives you, is it gives you loudness. You separate stuff in an immersive soundfield, you have to be careful that you don't start losing impact.One thing that "Live and Let Die" has is impact. And that's the tricky thing about that song. But I'm really happy. It was actually a big mix to do; I can't lie. It was like, "Oh my god, here we go; I have to be fully qualified to do this mix."But I'm really happy with it. I can't wait for people to hear it. I think it's super cool.

How do you want to get better at what you do? Where do you want to improve?Oh, god. "Everywhere" is the answer. I think you are never done. It's only sometimes I hear things back and go, Oh, that actually sounds quite good. Oh, I did that. That's alright. Otherwise, you sort of hate everything.I nervously watched you [all] through a screen in New York going, Oh my god, it sounds terrible. That's what goes through my head.

You still struggle with that, huh?

Yeah, of course. And then the thing is, I don't think, What if it sounds terrible? because of ego. It's, What if it sounds terrible because you guys really like this record and I need to do it justice? That's what goes through my head.



June 4, 2023
A 1968 publication of Rocky Raccoon


A very rare artistic cover of Rocky Raccoon. Not sure about the story behind the publication, but it sure is nifty looking in terms of artwork. Thought I'd post it for Beatles fans.

−− John Whelan, Ottawa Beatles Site



Ringo In Nashville With The Beatles' Nashville Cat
by Frank Simpson for Hit Parader 1971 Yearbook





Pete Drake, George Harrison, Ringo Starr, Billy Preston, and Peter Frampton during the 'All Things Must Pass' sessions, 1970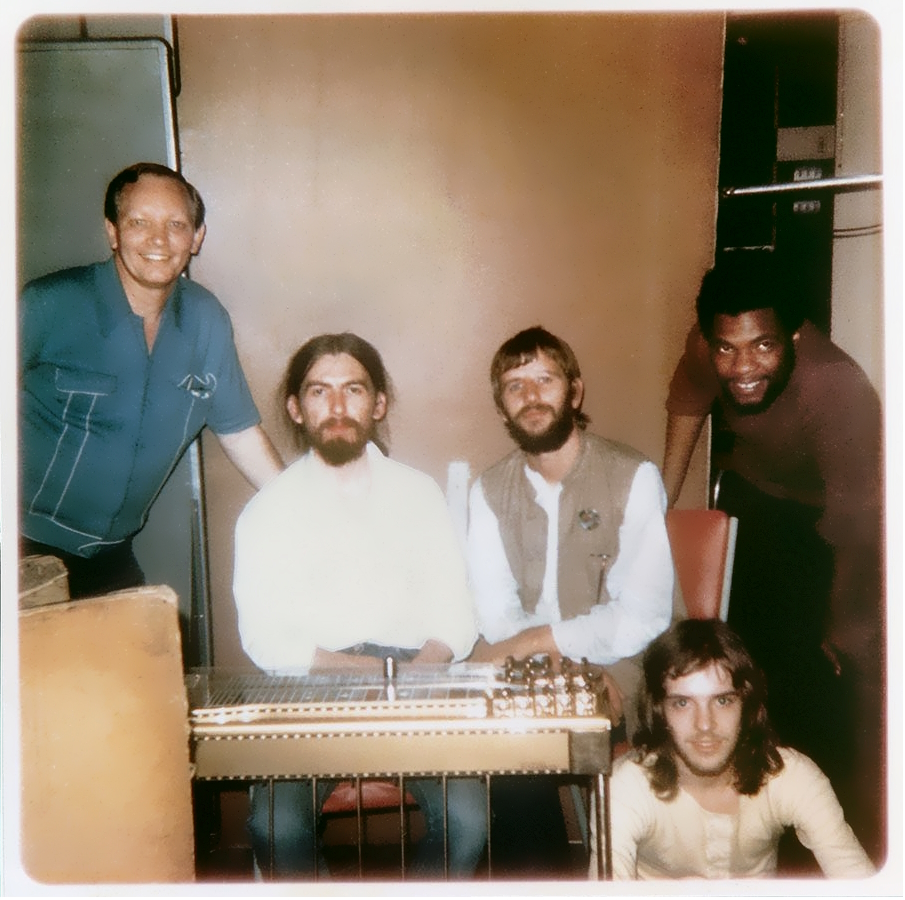 June 3, 2023
Paul McCartney's 007 Theme 'Live And Let Die' Gets Dolby Atmos Mix


The new mix mark the 50th anniversary of the single from the film score of the same name.


by Paul Saxton for Udiscovermusic.com



Paul McCartney's 1973 James Bond movie soundtrack theme "Live and Let Die" has been remixed in Dolby Atmos by Giles Martin – son of the track's original producer, George – and Steve Orchard. The new mix mark the 50th anniversary of the single from the film score of the same name, which was produced in full by George Martin.

The new, immersive mix allows fans to hear "Live and Let Die" in a completely new way that puts the listener right at the heart of the track. The song has continued to reach new audiences as a central feature in McCartney's live shows, including his headlining appearance at Glastonbury Festival last year, marking his 80th birthday.

Paul was commissioned to write the theme song in 1972, overcoming his initial doubts that the piece he came up with might not stand comparison with the likes of "Goldfinger," "From Russia With Love," and "Diamonds Are Forever." His worries were unfounded: it became the first Bond theme to receive an Academy Award nomination for Best Original Song, and went on to win a Grammy Award in 1974.

I

n a January 1974 edition of Rolling Stone, McCartney spoke about the number of offers he received to do such projects. "I get quite a few, you know," he said. "I just try and choose the ones I like the sound of. It's not anything I plan out.

"I remember a thing in Rolling Stone — there's a little bit of chat, I read the papers, you know — that said 'McCartney's going to do Live and Let Die, so it's come to that, has it?' I thought, you silly sods. Because we were talking to another paper and when I said I was going to do Live and Let Die, the 007 thing, the reporter said, 'Hey, man, that's real hip.' So it just depends which way you look at it."
'I've got a song for a film'
George Martin, in Stuart Grundy and John Tobler's 1982 book The Record Producers, recalled: "It all started with Paul ringing me up and saying, 'Look, I've got a song for a film. Would you produce it and arrange it for me?' I said, 'Sure,' and spent some time with him at his house going through the thing, and from my point of view, we were making a record, so I didn't spare any expense and booked a large orchestra.

"I said, 'This is the way we'll do it – we'll do it with Wings, and work on the session with just the group, and then in the evening, I'll bring in the orchestra, but we'll still keep Wings there, and try to do it live altogether, to try to get a live feeling to it,' and that was what we did, except that I found the pick up from the strings was too loud for Paul's voice, so I took the strings outside and overdubbed them. Apart from that, it was a live recording, and then we put on backing voices, and made what I thought was a good record."


− End of article



It started as a Bond theme, now it's a legend: Wings' 1973 song 'Live and Let Die' turns fifty this month!

In this ever-changing world in which we're living, the song has been covered many times over the years – perhaps most notably by Guns N' Roses in 1991 – and has been released on compilation albums such as Wings Greatest, All the Best!, Wingspan and Pure McCartney. More recently, it was included as part of Paul's collection The 7" Singles Box, and this week sees its release in Dolby Atmos for the first time.

The track is also a staple of Paul's live set, so if you've been to a show, chances are you've witnessed the crazy pyrotechnics that go off at the chorus and crank up the heat in every venue! It's clearly still a favourite for Paul and the band to perform, so to mark this incredible milestone, we sat down with Paul and asked how he feels about 'Live and Let Die' today…

PaulMcCartney.com: Today, we're celebrating fifty years of 'Live and Let Die'. How do feel about the song fifty years after its release?

Paul: I don't believe it, do you? I'm only forty-five! But no, it's always very weird when you get these kind of anniversaries because I don't keep count. I have no idea if it's coming up for fifty or sixty years or whatever. It's shocking really, but in a nice way. I think, 'Where did the time go?' It's nice that the song has lasted though, and people still enjoy it.

PM.com: Do you still think of it as a Bond song, or do you now associate it more with your live set?

Paul: I think it's a bit of bit of both. It felt like an important historical thing, writing a Bond song. The idea was suggested to me by Ron Cass, who was a guy who ran Apple Records at the time. He said, 'Have you ever considered doing a Bond film?' And I said, 'Well, I would. But no one has asked!'. So, he spoke to the film's producers, and then they came back and gave me the title 'Live and Let Die'.

I went away and started thinking about that phrase. To me, obviously what happens is you think of the usual saying, 'live and let live'. And then think about how you're going to get to the opposite which is, 'live and let die'. It was a little conundrum, but I enjoy those; it's like putting together a short story or something. I got the book the film was going to be based on, read it, and did the song the next day.

Ever since then, we've played it in our live shows, and we have these big pyrotechnic explosions that make people jump. Because of that, I now think of it as this big performance piece, and I do enjoy shocking people with the first bang! So, it's definitely taken on a new meaning for me beyond the Bond film.

PM.com: Did you always know that the song would lend itself to the pyrotechnics in the live shows? Was this in your mind when you wrote the song?

Paul: No, not really. I thought it would just end up on the soundtrack of the film, as it did. But when we started performing it to big audiences, we got a bit creative and thought of all the explosions in Bond films. That's what they're all about! So, we got our pyrotechnics guy – who is amazingly called 'Shaky' – and together we worked it up. He did the explosions, and then we got our lighting guys to come in and add some sympathetic lighting to it, then our stage designer did the film that comes up behind us where we kind of blow up the Houses of Parliament and stuff like that. It all came together as a really nice moment in the show.

By adding these big explosions, you know it's going to make people jump out of their seat, and what we all love to do as a band is watch the front row. You can see the people who haven't been to the show before because it shocks them! If it's a couple, they look at each other, and go, 'Oh my God, did you see that?' Which amuses us.

PM.com: Are there any particularly memorable performances of the song that you can remember?

Paul: Yes! In the early days of doing it with all the explosions, I remember this very old lady at the front. At a guess, I'd maybe say she was ninety or something. She was loving the show, and I'd started singing the opening lines of the song, 'When you were young, and your heart was an open book…' But then I looked at her and thought, 'Oh God! We're going to kill her! What do we do?' I carried on and got to the crucial bit, 'Say live and let die' and... BOOM! The explosions went off. I sheepishly looked over, expecting the worst, and she was going, 'Yeah!' She was loving it! So, we didn't kill her; we thrilled her!

Forewarned is forearmed, so if you're a bit jumpy (or 'Shaky'!) – it's probably best to sit a few rows back at Paul's shows! We're getting heart palpitations just thinking about it… And you can now hear the song clearer than ever, as 'Live and Let Die' is available to stream in Dolby Atmos on all supporting platforms

Got a question for Paul? You can ask via social media on Twitter or Instagram, or by posting in the Paul McCartney Official Fan Group on Facebook.


− End of interview

Beatles In India (part 2)
by Mal Evans for The Beatles Monthly Book


"Tomorrow Never Knows" - Cover version by Monsoon / Sheila Chandra -
Vinyl - at440mla (Dual Moving Magnet Cartridge) - Third Eye LP





June 2, 2023
The Cool Brain behind the Bonfire
by Gail Cameron for Life magazine

Northern Songs Limited
by Peter Jones for Beatles Monthly







Ringo Starr performed on Tuesday, May 30, 2023 in Prescott Valley, Arizona
(photos are from Ringo Starr and Beatles Facebook pages)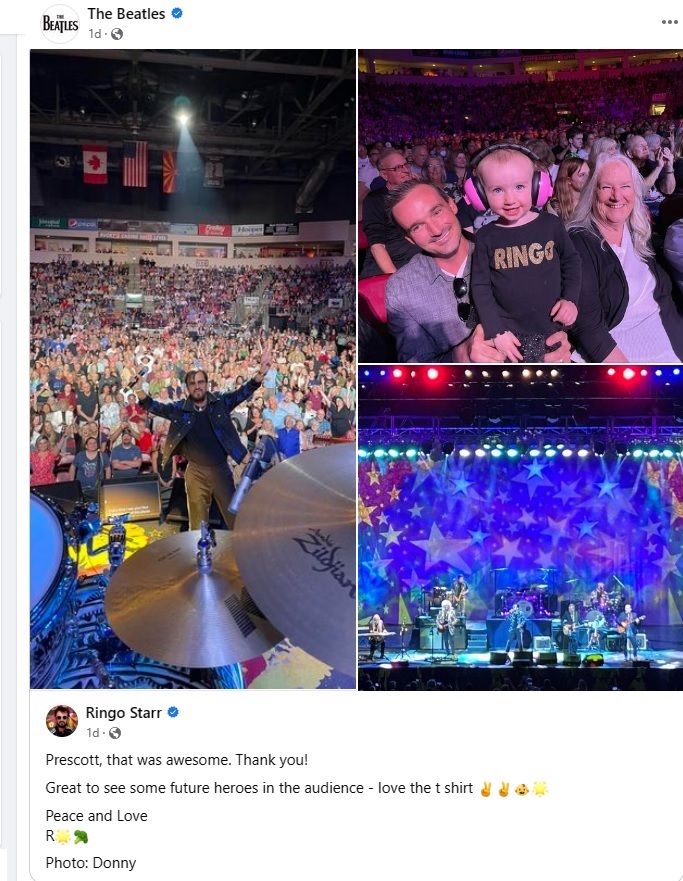 June 1, 2023
How DMM Changed The Sound of The Beatles + Pure Fidelity Stratos Cart Review
by Andrew from Polyrgram Auctions



By the late 1980s vinyl was doomed but German engineers came up with a mastering method they thought could compete with the sound quality of the soon to be launched CD, which was called DMM. In this video, we look at at how this worked and the effect it had on the sound of vinyl and demostrate it using a classic Beatles track. We also bring out a classic British vintage deck to test our a superb high-end MC cartridge.



Rubber Soul album review
by Scott Plagenhoef for Pitchfork

The Beatles' first undisputed masterpiece is their quietest and most folky record, reflecting the influences of contemporaries like Dylan and the Byrds.



To modern ears, Rubber Soul and its pre-psychedelic era mix of 1960s pop, soul, and folk could seem tame, even quaint on a cursory listen. But it's arguably the most important artistic leap in the Beatles' career-- the signpost that signaled a shift away from Beatlemania and the heavy demands of teen pop, toward more introspective, adult subject matter. It's also the record that started them on their path toward the valuation of creating studio records over live performance. If nothing else, it's the record on which their desire for artistic rather than commercial ambition took center stage-- a radical idea at a time when the success of popular music was measured in sales and quantity rather than quality.

Indeed, at the time the Beatles did need a new direction: Odd as it seems today, the lifespan of a pop band's career in the early 60s could often be measured in months, sometimes in years, rarely in three-year increments. And by 1965, the Beatles were in danger of seeming lightweight compared to their new peers: The Who's sloganeering, confrontational singles were far more ferocious; the Rolling Stones' "(I Can't Get No) Satisfaction" was a much more raucous, anti-ennui cry than the Beatles' "Help!"; and the Kinks beat the Beatles to both satirical, character songs and the influence of Indian music. By comparison, most of the Beatles music to date was either rock'n'roll covers or originals offering a (mostly) wholesome, positive take on boy-girl relationships.

Above all, Bob Dylan's lyrical acumen and the Byrds' confident, jangly guitar were primary influences on John Lennon and George Harrison, respectively (and the Byrds had been influenced by the Beatles, too-- Roger McGuinn first picked up a Rickenbacker 12-string after seeing A Hard Day's Night). Dylan and the Byrds' fingerprints had been left on Help!-- Lennon, the group's biggest Dylan acolyte, played an acoustic rather than electric guitar throughout most of that record. Even Paul McCartney's "Yesterday" found him strumming an acoustic. (All this at a time when Dylan was beginning to move in the other direction and fully enter his electric period.) Harrison was growing more serious on the political "Think for Yourself", while "If I Needed Someone"-- his other contribution to Rubber Soul-- is practically a Byrds pastiche and his chiming, sure-footed solo on "Nowhere Man" also displays a debt to that band. His deft touch is all over the record in subtle ways-- appropriate for an album full of finesse and small wonders (the ping at the end of the "Nowhere Man" solo, Lennon's exhalation in the chorus of "Girl", the "tit-tit-tit" of the backing vocalists in the same song, the burbling guitar in "Michelle").

The most lasting influences of Dylan and the Byrds on the Beatles, however, were likely their roles in introducing the group to recreational drugs: Dylan shepherded the quartet through their first experience with pot, while the Byrds were with three-fourths of the Beatles when they first purposefully took LSD. (McCartney sat that one out, avoiding the drug for another year, while Harrison and Lennon had each had a previous accidental dosage.)

Marijuana's effect on the group is most heavily audible on Rubber Soul. (By the time of their next album, Revolver, three-fourths of the group had been turned on to LSD, and their music was headed somewhere else entirely.) With its patient pace and languid tones, Rubber Soul is an altogether much more mellow record than anything the Beatles had done before, or would do again. It's a fitting product from a quartet just beginning to explore their inner selves on record.

Lennon, in particular, continued his more introspective and often critical songwriting, penning songs of romance gone wrong or personal doubt and taking a major step forward as a lyricist. Besting his self-critical "I'm a Loser" with "Nowhere Man" was an accomplishment, and the faraway, dreamy "Girl" was arguably his most musically mature song to date. Lennon's strides were most evident, however, on "Norwegian Wood", an economical and ambiguous story-song highlighted by Harrison's first dabbling with the Indian sitar, and the mature, almost fatalistic heart-tug of "In My Life", which displayed a remarkably calm and peaceful attitude toward not only one's past and present, but their future and the inevitability of death.

Considering Harrison's contributions and Lennon's sharp growth, McCartney-- fresh from the success of "Yesterday"-- oddly comes off third-string on Rubber Soul. His most lasting contributions-- the Gallic "Michelle" (which began life as a piss-take, and went on to inspire the Teutonic swing and sway of Lennon's "Girl"), the gentle rocker "I'm Looking Through You", and the grinning "Drive My Car" are relatively minor compared to Lennon's masterstrokes. McCartney did join his bandmate in embracing relationship songs about miscommunication, not seeing eye-to-eye, and heartbreak, but it wouldn't be until 1966 that he took his next great artistic leap, doing so as both a storyteller and, even more so, a composer.


Ringo Starr recently turned up in Vegas for Cirque du Soleil


British-American Dialog Flourishes In Music Market And it started with Beatlemania of the 60s
by Tony Jasper for Billboard Magazine


The following is from Music Business, August 8, 1964





TV Guide's coverage on the Beatles Anthology, November 18, 1995








The following articles on Ringo and Paul were taken from the January 1974 "Music Scene" magazine