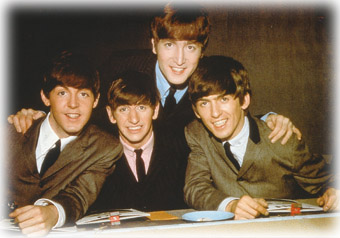 Articles of Historical Interest
This page contains links to writings with some historical interest. This may be a review written twenty or thirty years ago, or a news report from the time. We hope you will enjoy the perspective. Note that the dates generally indicate when the article was published.
See also Interviews of Historical Interest
Articles and web sites
Paul McCartney: Chaos and Creation at Abbey Road - 28 Jul 2005. One talented musician promos his new album, and delves in Beatles history. Shown on BBC 2 and PBS (US).

The Get Back Sessions Maps Detailed analysis by Enrique López,
enriquelu55@gmail.com
Ringo Starr Receives Knighthood: "I'll Wear It At Breakfast" - BBC news, March 20,
2018
'Sgt. Pepper's Lonely Hearts Club Band' at 50 - New York Times, May 30, 2017
The Beatles Posters - Tony Booth's legacy
Sir George Martin, Beatles Producer, Dies Age 90 - by The Guardian, March 9, 2016
Ringo Starr inducted into the Rock and Roll Hall of Fame - April 18, 2015
Paul & Linda McCartney Legendary Album RAM Set for Deluxe Reissue - MPL promo 2012
Paul McCartney & Wings Legendary Band on the Run to be Reissued Nov 2 - Special Ops Media, 2010
Paul McCartney - Good Evening New York City - Release - 17th November - Special Ops Media, Sept 30, 2009

The man who made the first Beatles record - 26 Sept 2008
WhatGoesOn.com - Santa Monica,CA,USA
Peter Phillips has created a web site honoring a man you've probably never heard of, a man mainly unknown in the story of the Beatles.  
Teenage Lennon in the ATC? - 18 Feb 2008
No, the Beatles were not out of tune, Sir Cliff - 4 Feb 2008
Strawberry Fields, NYC, visited by TC and L-A 26 Sept 07 - short video
Yoko imagines peace on Lennon's birthday - by Ritchie Yorke, October 11, 2007
Leslie Woodhead films Yury Pelyushonok - Aug 1, 2007
Beatlology interview with Bruce Spizer, by Brad Howard, March 2007
Press Release: Love Track By Track notes - by George and Giles Martin, November 23, 2006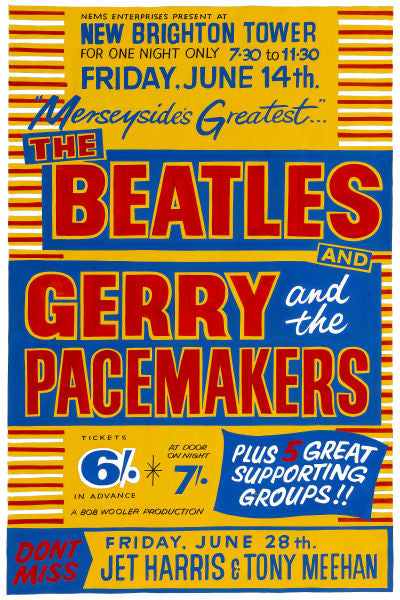 'Fifth Beatle' says that's a wrap - by Reuters, November 17, 2006
New Beatles Record Offers Surprising Remixes of Classic Songs - by Cassandra Szklarski,,
Canadian Press, November 15, 2006
Billy Preston: 'The Fifth Beatle', Jun 2006
After 34 years, The Concert For Bangladesh Just Keeps on Giving - by Francis C. Assisi,
October 28, 2005
Strawberry Field Orphanage Closes - by John Whelan, June 5, 2005
Riders' Too Slim made music history with Beatles 'clues' - by Bill DeYoung, April 22, 2004
Let It Be...Naked - a review by John Whelan, Feb 22, 2004
All the way from Abbey Road to the Treasure Coast - by Bill DeYoung, Feb 20, 2004
John Lennon Les Paul guitar
Local couple recall meeting not-so-fab Beatles - by the London Free Press, Feb 7, 2004
John Lennon Tribute - by Will Mulholland from Ireland
You Say You Want a Velvet Revolution? John Lennon and the Fall of the Soviet Union -
by Dave LaFontana, July 10, 2003
McCartneys 'ecstatic' over baby - by the BBC, October 30, 2003
The Beatles: Let It Be...Naked - by John Harris, The Guardian, October 19, 2003
'Bitlz' finally make it in Soviet Union - Reuters press, June 17, 1975
Example: Soviet committee censors "Aquarium" in 1973 - by Rock Paper Scissors
Confessions of a Soviet moptop - by Mikhail Safonov, August 8, 2003
Photographer's Tribute (article on Astrid) - by The Daily Post, July 28, 2003
Lennon on Drugs Revealed: the Beatles' secret testimony on marijuana in Canada -
by Norman Provencher, Ottawa Citizen, May 17, 2003